Where to Buy Whole Foods Boozy Milkshakes
Hold the Phone: Whole Foods Is Just Casually Serving Boozy Milkshakes?!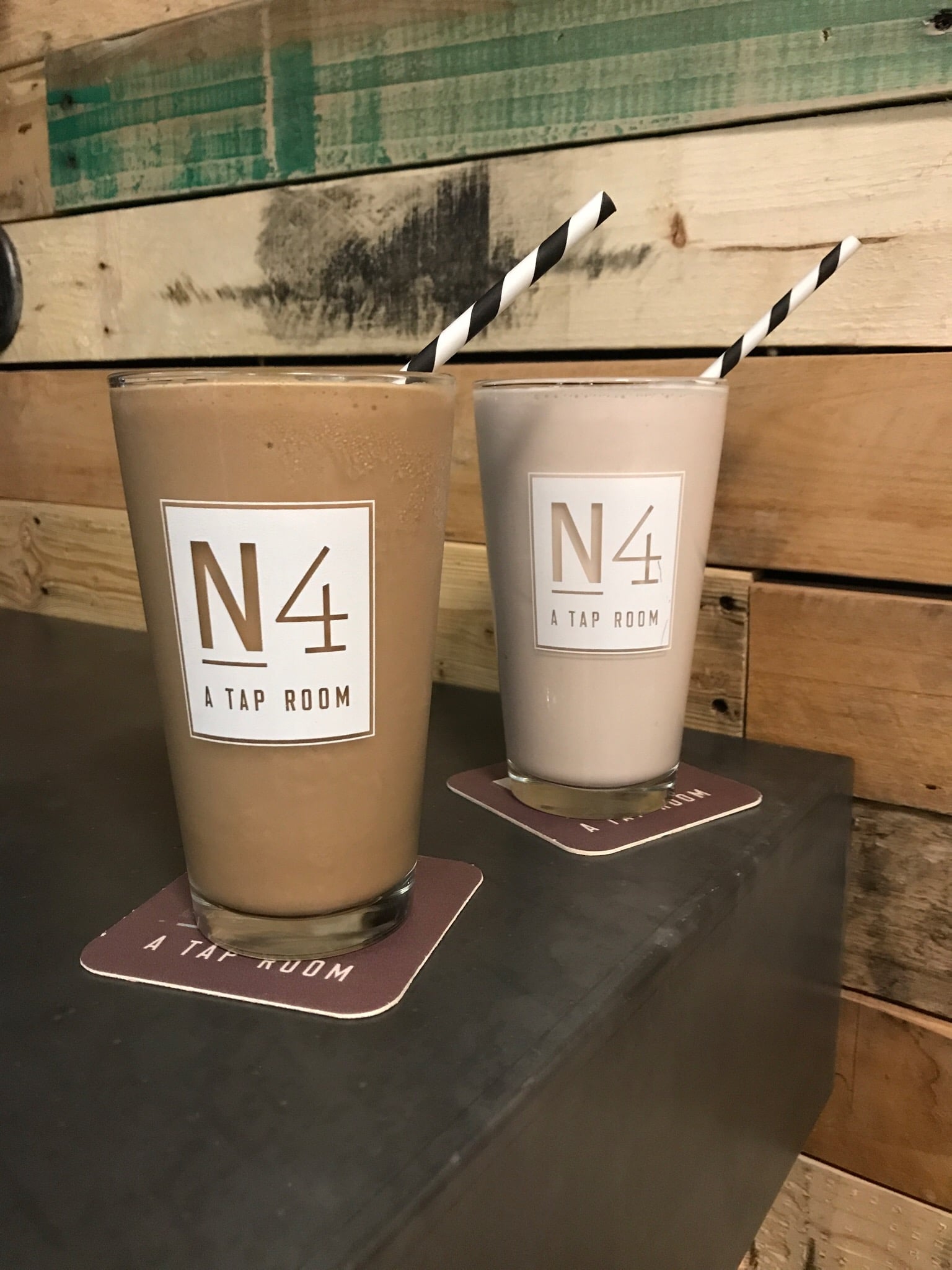 I was scurrying down Bedford Avenue in Brooklyn, NY — running late to catch the subway, as per usual — when I saw it: the glorious chalkboard sign outside of Whole Foods that read boozy milkshakes. After rubbing my eyes and seeing that the words didn't disappear, I realized I wasn't just imagining things in my early-morning delirium. I sprinted to catch the train as thoughts of alcohol-infused milkshakes swirled in my head.
Once I got into the office, I grabbed my hypothetical magnifying glass and put on my detective hat for some hard-hitting investigative journalism to find out everything there is to know about Whole Foods's boozy milkshakes. After chatting with a few of the grocery chain's employees, I deciphered that I was, in fact, not dreaming. These two-in-one dessert masterpieces are offered as part of the menu at N4, a restaurant and tap room in the lower level of the Whole Foods located in Williamsburg, Brooklyn. The N4 menu offers an array of burgers, hot dogs, and sides, plus both regular and vegan milkshakes that can be made boozy if you ask the bartender to do so. We were unable to get a comprehensive list of the other Whole Foods locations in the States that also serve boozy milkshakes, but we suggest giving your local store a call to see if they're a thing (and maybe even lightly suggesting to the manager that they should be!).
It turns out the Williamsburg location isn't the only store with fun alcoholic options. Various other Whole Foods stores across the States have their own trendy tap rooms, each with unique craft beer and culinary offerings, the Whole Foods employee told me. For example, The Roof, a rooftop taproom at the store in Gowanus, Brooklyn, had frozen Rosé on the menu this Summer, and the newly opened Whole Foods in Buffalo, NY, also offers an array of boozy shakes, like this Reese's-topped beauty. If you don't live in or near the Big Apple, I'd wager to say these alcoholic delights are worth making a pilgrimage for.