Where Can You Buy Crystal Pepsi?
Crystal Pepsi Is Officially Back After 23 Years — Yes, It's Been That Long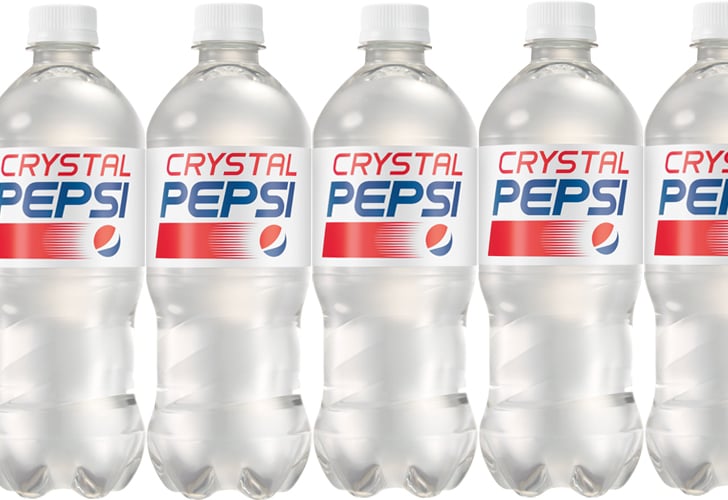 Everything old becomes new again — especially when it's from the '90s. Following the recent return of many nostalgic snacks and beverages, Pepsi will be restocking its caffeine-free clear soda. On Aug. 14, Crystal Pepsi will be officially available again.
The soda was originally introduced in 1992. Despite the novelty elements and its catchy tagline ("You've never seen a taste like this."), Crystal Pepsi was only sold for a year before being discontinued. Since then, the soda has been relaunched for limited periods of time or through sweepstakes. This time, it's back for real.
In a press statement, Pepsi Vice President of Marketing Chad Stubbs said, "Crystal Pepsi has always been a fan favorite and fans continue to ask for it time after time." To promote the drink, Pepsi will host a series of so-called throwback concerts in baseball stadiums across the country, featuring artists like Busta Rhymes and Salt-N-Pepa. "We're excited to see this special tour come to life and to celebrate Crystal Pepsi's last return," said Stubbs.
Beginning in August, Crystal Pepsi will be available for $2 at all major retailers.