Wine and Junk Food Pairings
Pairing Junk Food With Wine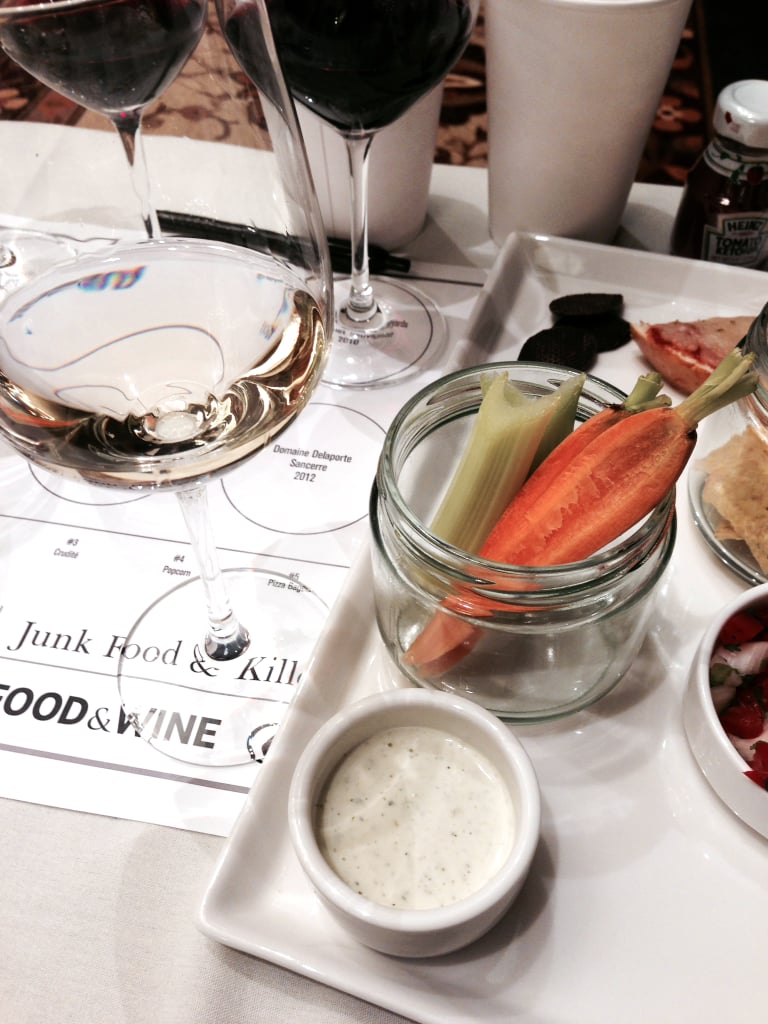 If you need permission to start pairing wine with junk food, wine expert Anthony Giglio will give it to you. His seminar at Pebble Beach Food & Wine combined everything from french fries to salsa and chips with superb, hard-to-pronounce wines (many of which were French, shh!). He explains, "Wine belongs on the table. It's a condiment. It's there to make everything on the plate taste better. Let go of your pretenses about what wine should go with."
Releasing pretenses is what the crowd did. Before beginning, Anthony instructed the audience to always take three separate sips of a wine before making a judgment of it. The first sip will always taste off (due to whatever residual flavors are in your mouth). The second sip will begin to give you a better idea of what's in store. By the third sip, your palate is cleansed and ready to taste the full expression of the wine. He recommends then tasting the food to see how the fat and salt of the food affects the flavor of the wine.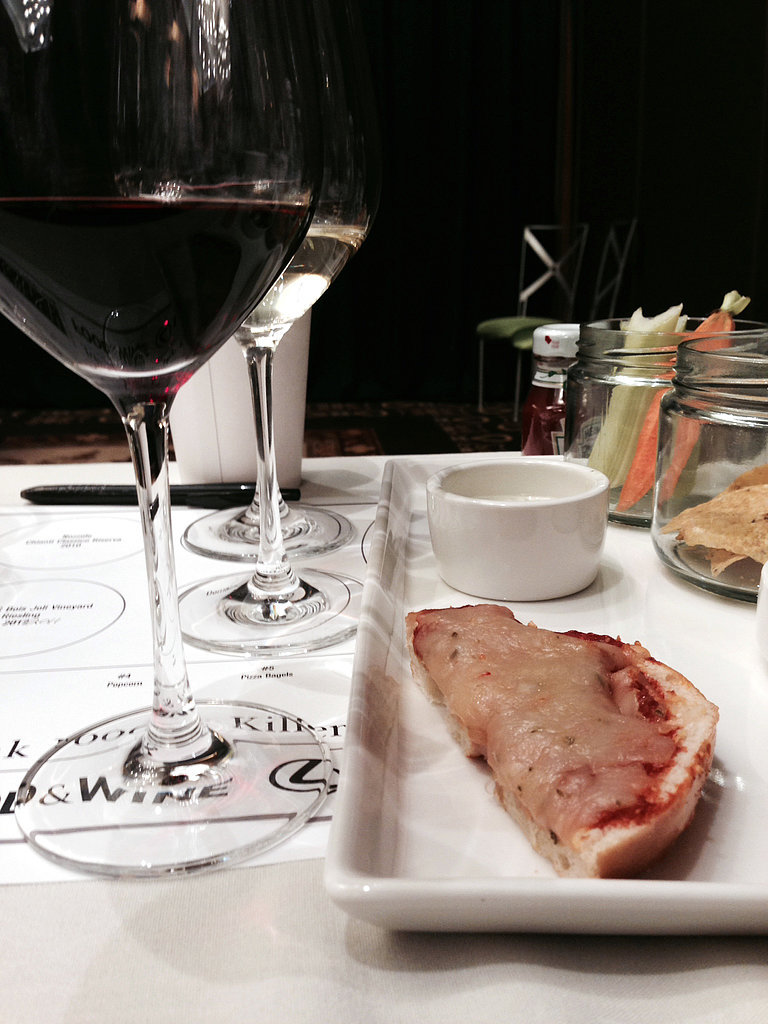 Here's what we paired together:
French fries with Champagne: Acidic, crisp bubbly wine helps to balance the food high in fat and salt.
Chips and salsa with Riesling: An off-dry, acidic Riesling wine complements spicy foods.
Popcorn and Chardonnay The pairing has been known for a while, but if you don't know it already, buttery, roasted popcorn and Chardonnay perfectly match each other's flavor profiles.
Veggies with ranch dressing and Sauvignon Blanc: This dry white wine lightens and brightens up a creamy, rich dressing.
Pizza and Chianti Acidic foods (like Italian red sauce) need acidic wines. Wine from the Chianti region is bolder in acidity, tannins, and body than a Pinot Noir, but a step lighter than Cabernet Sauvignon.
Now that it's not considered blasphemous to pair wine with junk food, don't you want to find the perfect wine for Cheetos, Doritos, Hostess Powdered Donettes, and the like? Share what you'd love a pairing for, and we'll work on it.