Zucchini Pesto Recipe
Zucchini Pesto Is Like Italian Salsa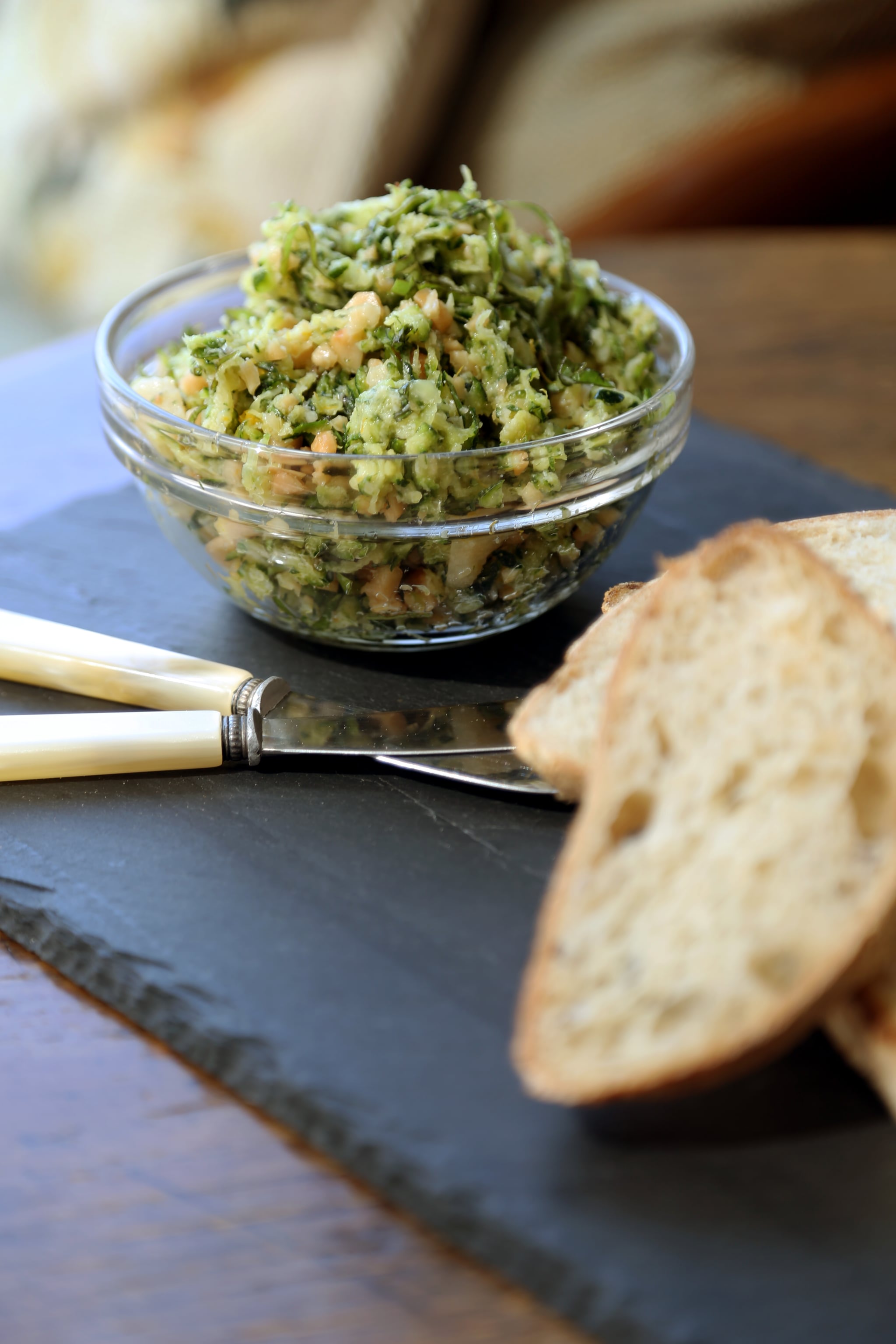 OK, crusty bread, are you ready to meet your match made in heaven? What was once a pasta sauce is now a scoopable salsa-like appetizer. This zucchini pesto features all the usual pesto suspects, except for two major differences: Marcona almonds and zucchini star.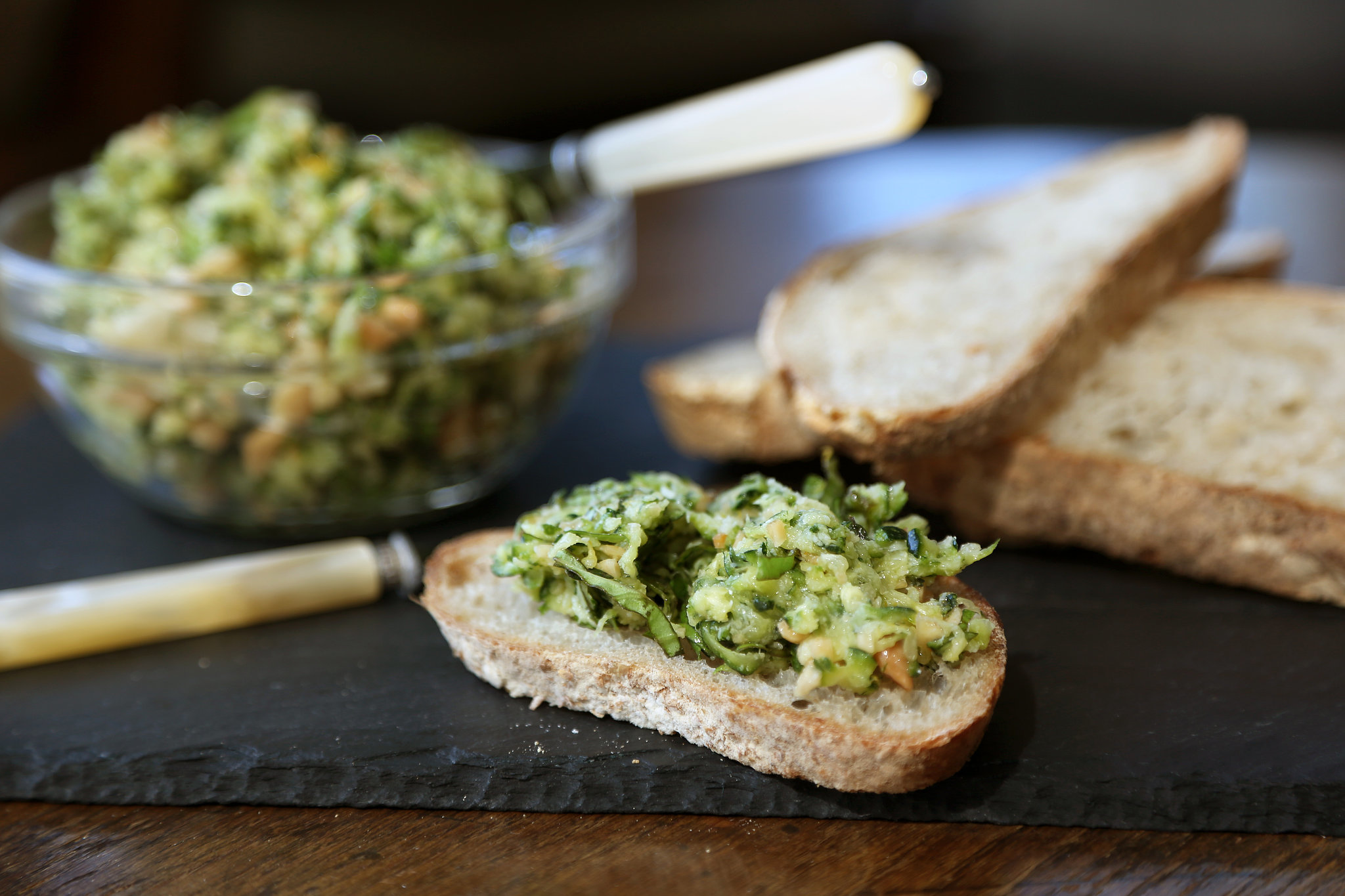 Don't have a party coming up? Here's the even greater part about this recipe: I think you can spiralize the zucchini into "noodles" and toss them in the nutty, cheesy, pesto for a light, gluten-free dinner. Oh yeah, we just went there.
Crostini With Zucchini Pesto
Adapted slightly from Ken Oringer, Tasting Table
Notes
I came across an ultrafresh loaf of bread so opted not to toast it. Feel free to do the same.
Ingredients
3 medium zucchini (about 1 pound)
2 teaspoons salt, plus more to taste
2 garlic cloves, minced
1/4 cup shredded basil
1/2 cup Marcona almonds, finely chopped
1 tablespoon thyme leaves, chopped
1/2 cup grated parmesan cheese
1 teaspoon fresh lemon juice
1/2 teaspoon finely grated lemon zest
4 tablespoons extra-virgin olive oil, divided
Freshly ground black pepper
1 loaf fresh, crusty bread, cut into 1/4-inch-thick slices
Directions
Using a box grater, coarsely grate the zucchini. Place the shredded zucchini in the middle of a clean kitchen towel, and sprinkle with the 2 teaspoons of salt. Let sit for 5 minutes, then squeeze the towel to remove excess moisture. Repeat until as much liquid as possible has been released, then transfer the zucchini to a bowl.
Add the garlic, basil, almonds, thyme, parmesan, lemon juice, lemon zest, and 3 tablespoons of the olive oil to the zucchini; toss to combine. Season to taste with salt and pepper, and refrigerate for an hour.
Just before serving, drizzle the remaining 1 tablespoon of olive oil over the bread and grill or broil the bread until toasted, then let cool.
Top each slice of bread with about a tablespoon of the zucchini pesto, and serve immediately.
Information
Category

Appetizers, Crostini

Cuisine

Italian

Yield

Serves 8