The Best Frozen Italian Foods From Trader Joe's, Hands Down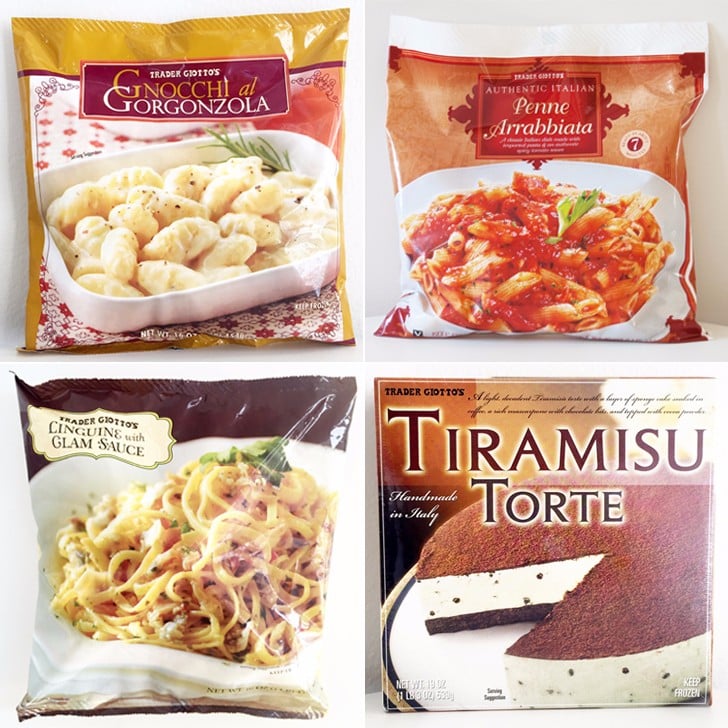 POPSUGAR Photography | Erin Cullum
POPSUGAR Photography | Erin Cullum
You might not realize that some of the best store-bought Italian foods can be found in Trader Joe's frozen aisle, but it's true. Whether you're in the mood for pasta, pizza, or dessert, there's a Trader Giotto's frozen item that's sure to satisfy your cravings within minutes — and on the cheap. Read on for our personal favorite frozen Italian foods from Trader Joe's, based on plenty of trial and error experiences with resorting to frozen dinners on busy nights.
01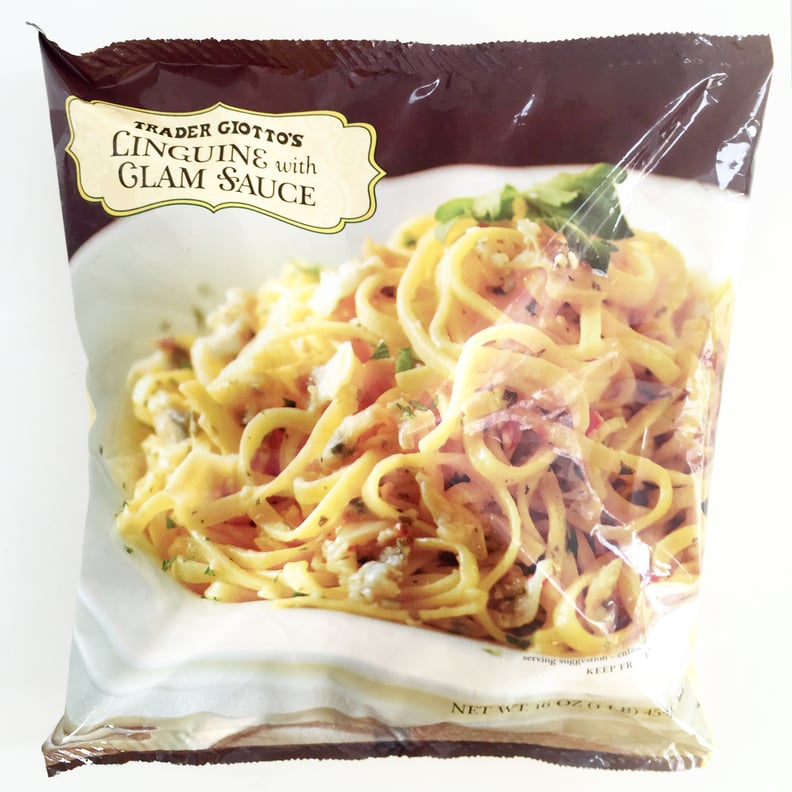 Linguine With Clam Sauce ($3)
Don't be fooled by the crazy-low price of this linguine with clam sauce. It seriously tastes like something you'd get at a decent Italian restaurant. The linguine is al dente instead of overly mushy like other frozen pastas, and the sauce is garlicky, a little spicy, and packed with clams.
02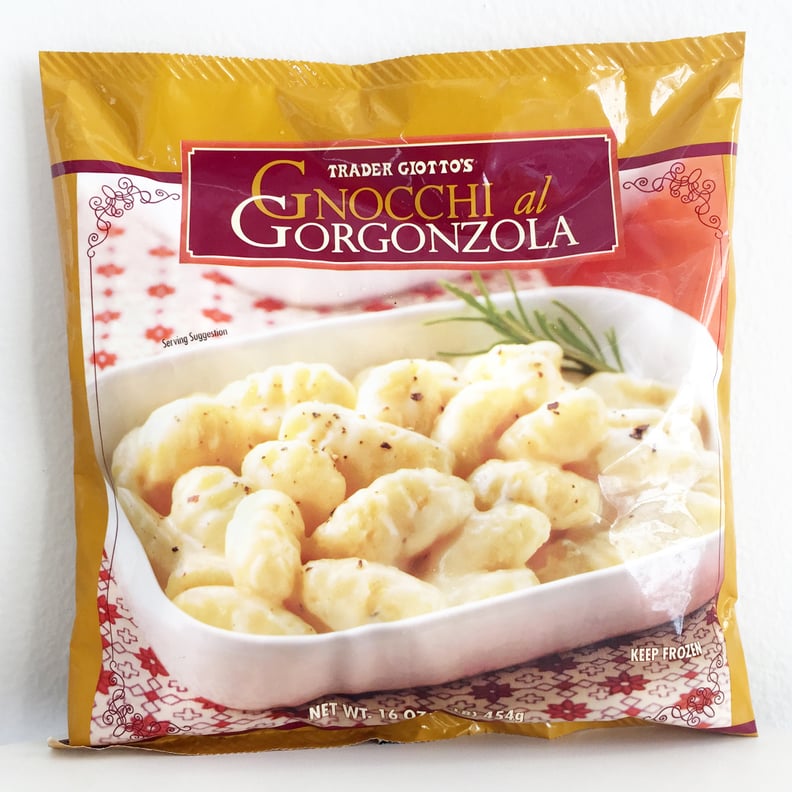 Gnocchi al Gorgonzola ($3)
If you want to fool a group of dinner guests into thinking you made your own impressive gnocchi, buy a few bags of this instead. The pillowy pieces of gnocchi are coated in just the right amount of the creamy gorgonzola sauce. Top it with some chopped fresh parsley, parmesan cheese, and cracked black pepper to make it look even better.
03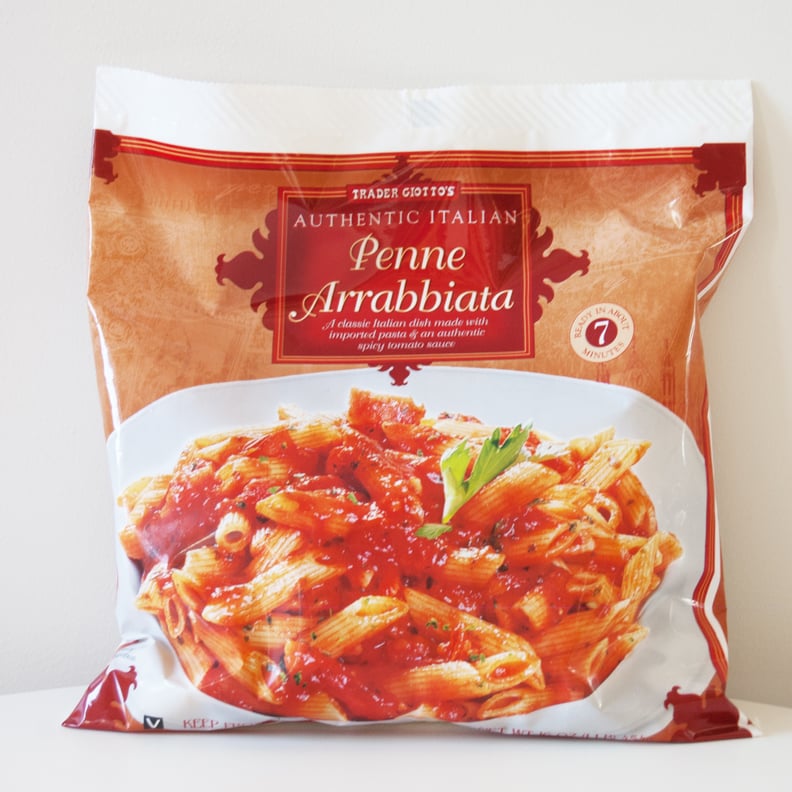 Penne Arrabbiata ($3)
Arrabbiata is a classic Italian sauce made with tomatoes, garlic, red chili flakes, and olive oil, and Trader Joe's penne version does not disappoint. Those looking for a dairy-free pasta dinner will appreciate this tomato-based meal, and you can jazz it up with your own additions like sauteed spinach, chicken, pancetta, or shrimp.
04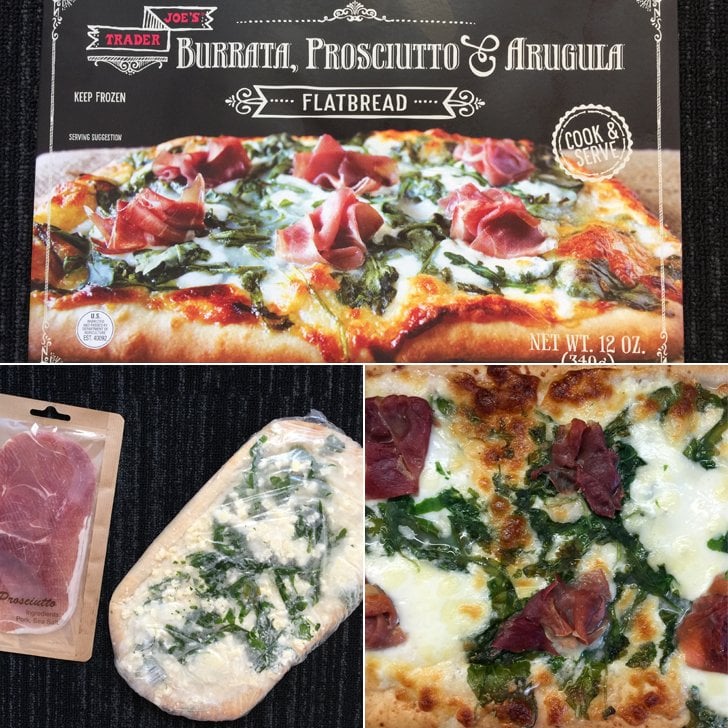 Burrata, Prosciutto, and Arugula Flatbread ($5)
If solely reading the name of this pizza doesn't make you salivate, then making it will. Three of our favorite ingredients (burrata, prosciutto, and arugula) join forces for an irresistible flatbread that gets perfectly crisp and bubbly in the oven.
05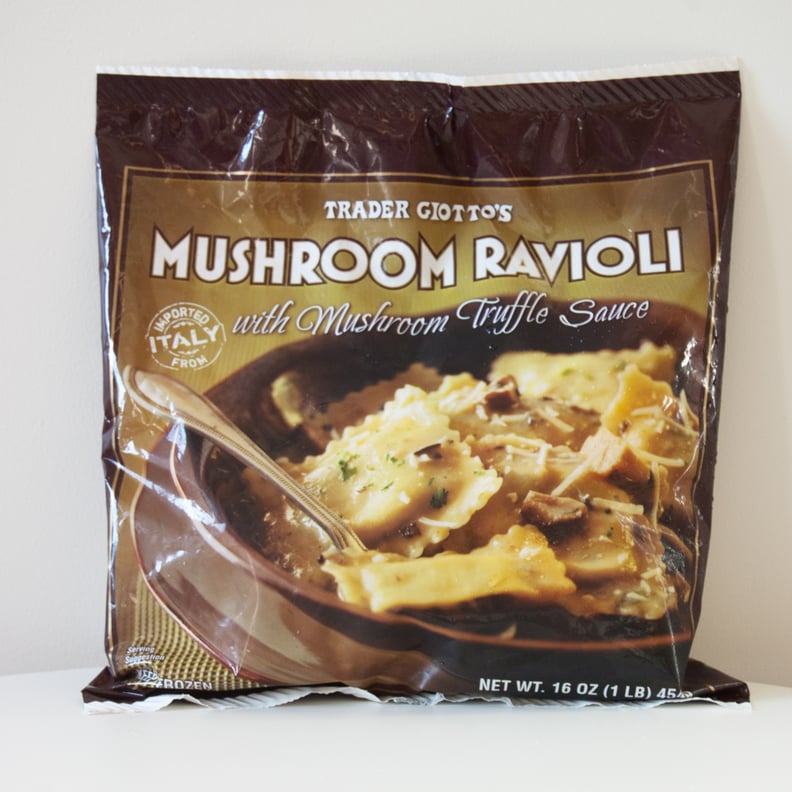 Mushroom Ravioli With Mushroom Truffle Sauce ($3)
High-quality mushroom ravioli with truffle sauce for $3 sounds too good to be true, but trust us, it's not. These squares of ravioli are filled with flavorful mushrooms and cheeses, and the hearty mushroom sauce makes them even better. Serve this with freshly grated parmesan cheese and cheap red wine, and you've got a grown-ass meal on a budget.
06
Breaded Mozzarella Cheese Sticks ($4)
OK, so these aren't the most authentic Italian frozen food, but are they absolutely delicious? Yes. For those times when a mozzarella stick craving must be satisfied immediately — you know what I'm talking about — these get the job done and then some. Bake them in the oven until they're crunchy and oozing at the seams, and dip them in your favorite warmed marinara sauce.
07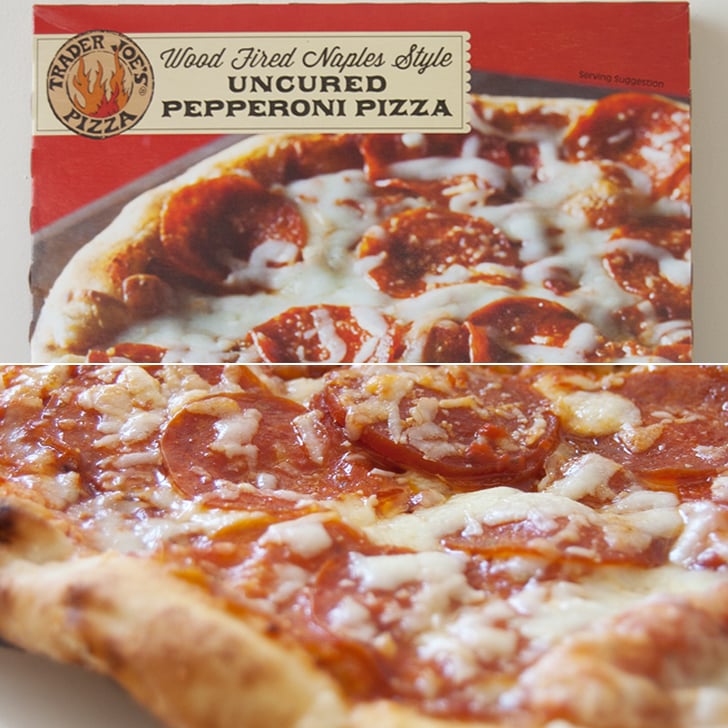 Wood Fired Naples Style Uncured Pepperoni Pizza ($5)
Even if you're not usually a fan of frozen pizzas, you're guaranteed to approve of this one. It cooks in less than 10 minutes, and the crust gets nice and browned while the cheese melts and the pepperoni develops just the right amount of grease.
08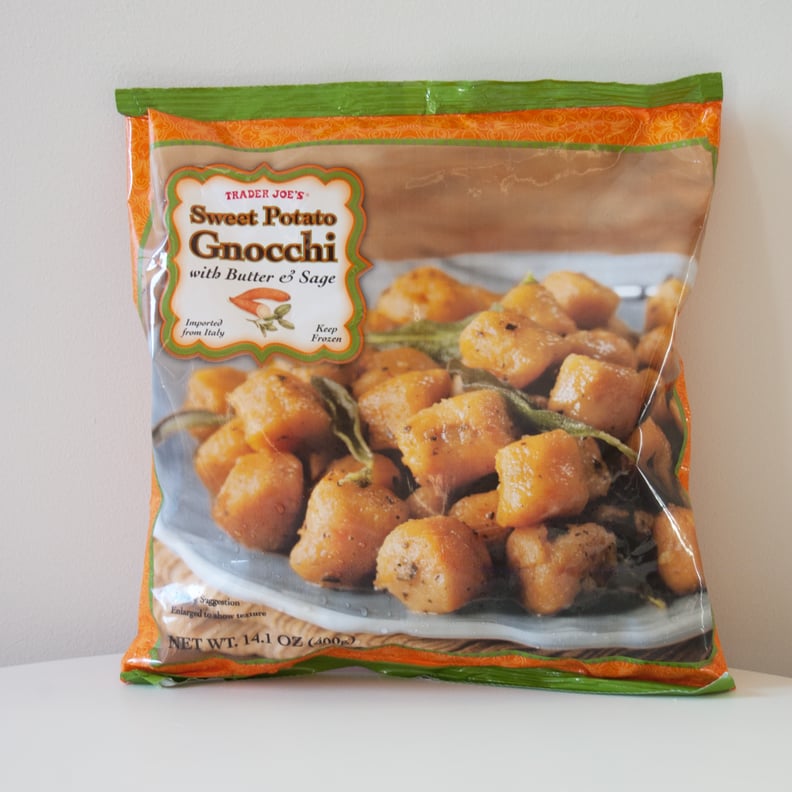 Sweet Potato Gnocchi With Butter and Sage ($3)
These little nuggets of sweet potato gnocchi are complemented by the lightest butter-sage sauce, and the combination is to die for. This is one of our favorite five-minute meals to cozy up with when we need comfort food in a time crunch.
09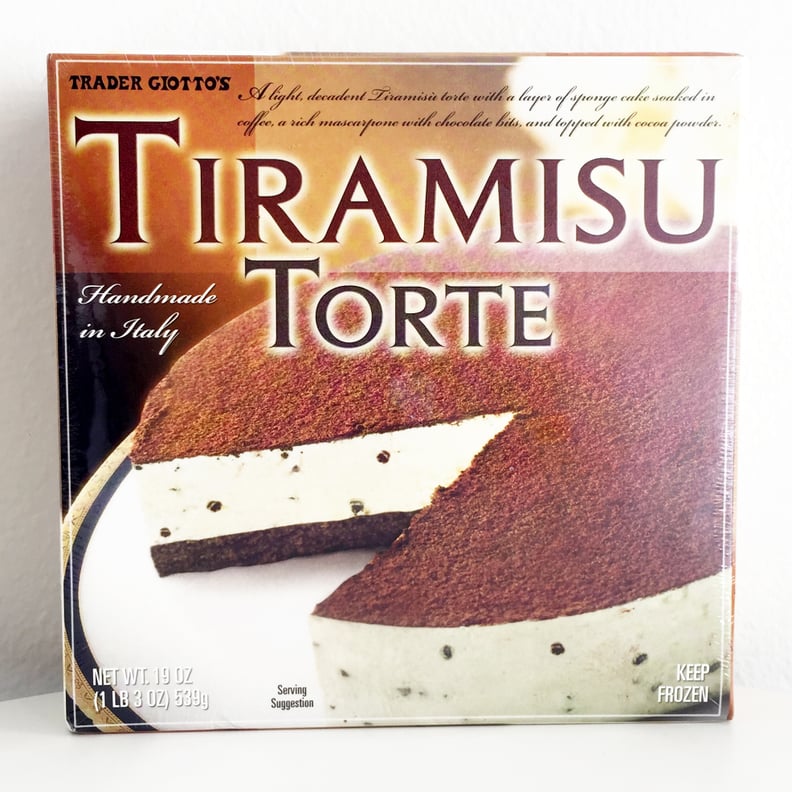 Tiramisu Torte ($7)
No joke, Trader Joe's frozen Tiramisu Torte tastes just as good as — if not better than — a fresh dessert from the bakery case. Just give it time to defrost, and you've got a birthday-worthy cake ready to be served.