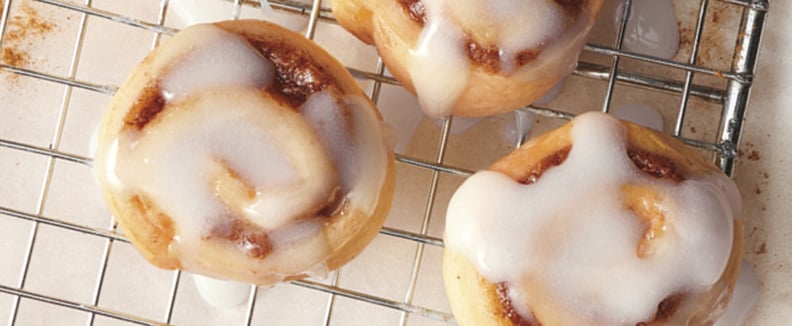 Burger King
Burger King
Gather round, '90s kids, because we have an exciting announcement that will leave your taste buds tingling: Burger King is bringing back Cini Minis! After being introduced to the fast food chain's breakfast menu in 1998 and later discontinued in the 2000s, the delicious miniature cinnamon rolls are making a comeback. Cini Minis will be available starting Nov. 29 for a limited time while supplies last.
According to a press release, the bite-size cinnamon rolls are baked daily in store ovens and made with "signature cinnamon sugar and creamy sweet icing for dipping." The Cini Minis come in a pack of four for just $1.49, but whether you want to share with friends or enjoy all four is up to you. (Sorry, y'all, I'll be going with the latter option.) You can also get a free pack of Cini Minis if you order BK delivery exclusively on Grubhub and spend more than $10 before tax and tip.
It's been years since we've had the fast food treat in our lives, but the hype has yet to die down. In fact, three years ago a petition was started on change.org to bring back the miniature treat. "Cini-Minis were a large part of my childhood and Burger King chicken-stripped them away from me like the jesters they are," wrote the creator of the petition. Ha! Over 2,300 signatures later, and this guy has a lot to be excited about. Read on to see photos of the delicious Cini Minis.