Candy Corn Latte Recipe
The Candy Corn Latte Is Here to Sweeten Your Coffee This Fall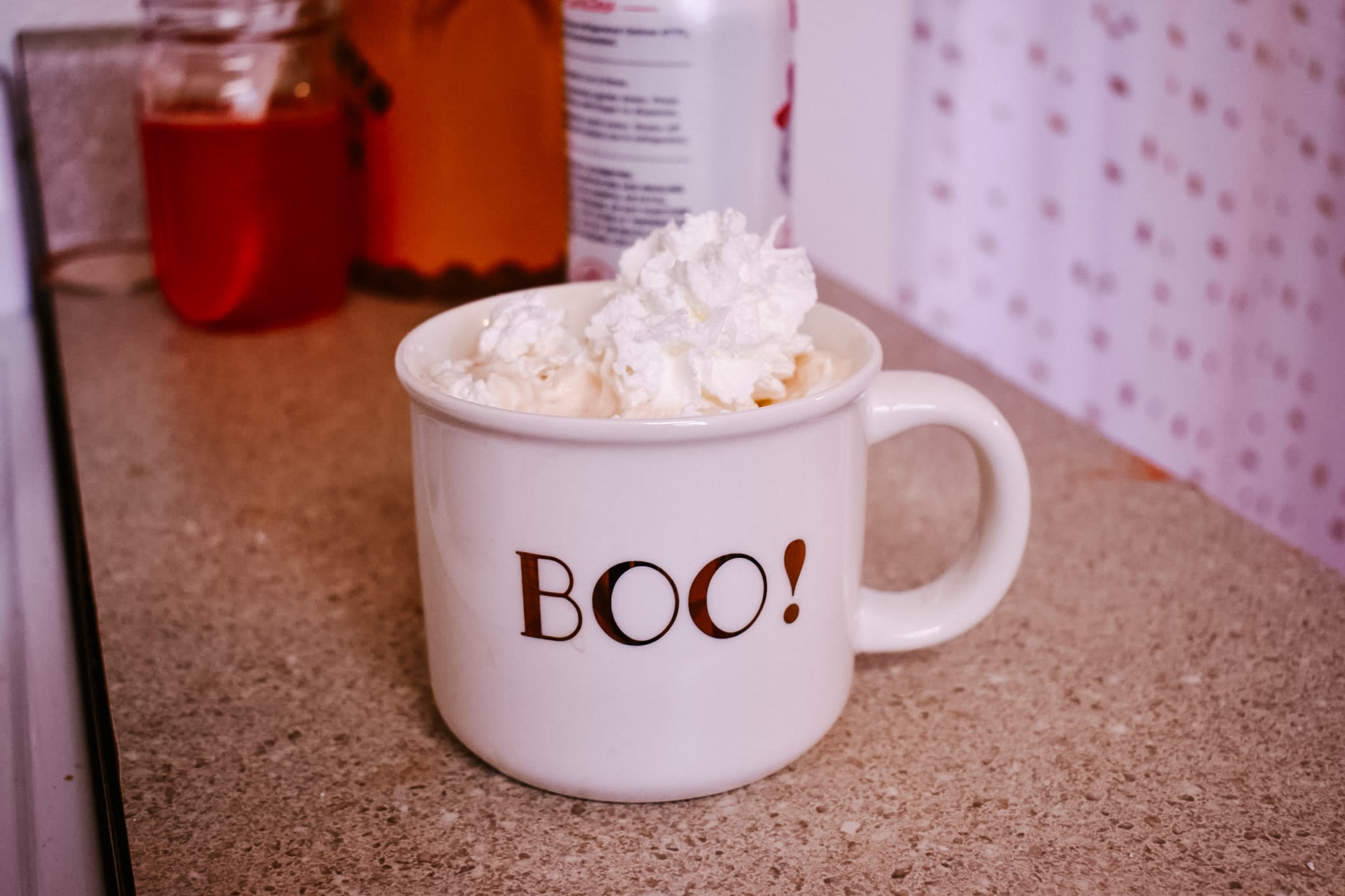 It's the best time of the year. PSLs are back, snuggly sweaters are on, and more fuzzy socks that we don't have room for have been added to the collection. Not only is it hot coffee and latte season, but it's also the time when candy corn reappears in store aisles. A heavily debated treat because of taste and texture, candy corn has the unique power to divide people up until Oct. 31. Although I go back and forth every year on my actual opinion of candy corn (who doesn't?), this candy corn latte recipe from Monica Preston at The Espresso Explorer has locked in my opinion this season, and it's YUM!
Even though candy corn syrup is available to buy premade, that's not very seasonal, is it? You'll only need a few easy ingredients to make it yourself. Boil one cup of candy corn, one cup of water, and a quarter cup of honey in a saucepan, stirring frequently. When all the candy corn is dissolved, add a quarter teaspoon of vanilla extract and let it completely cool. Refrigerate it in a glass container to pull out whenever you feel like jazzing up your morning coffee.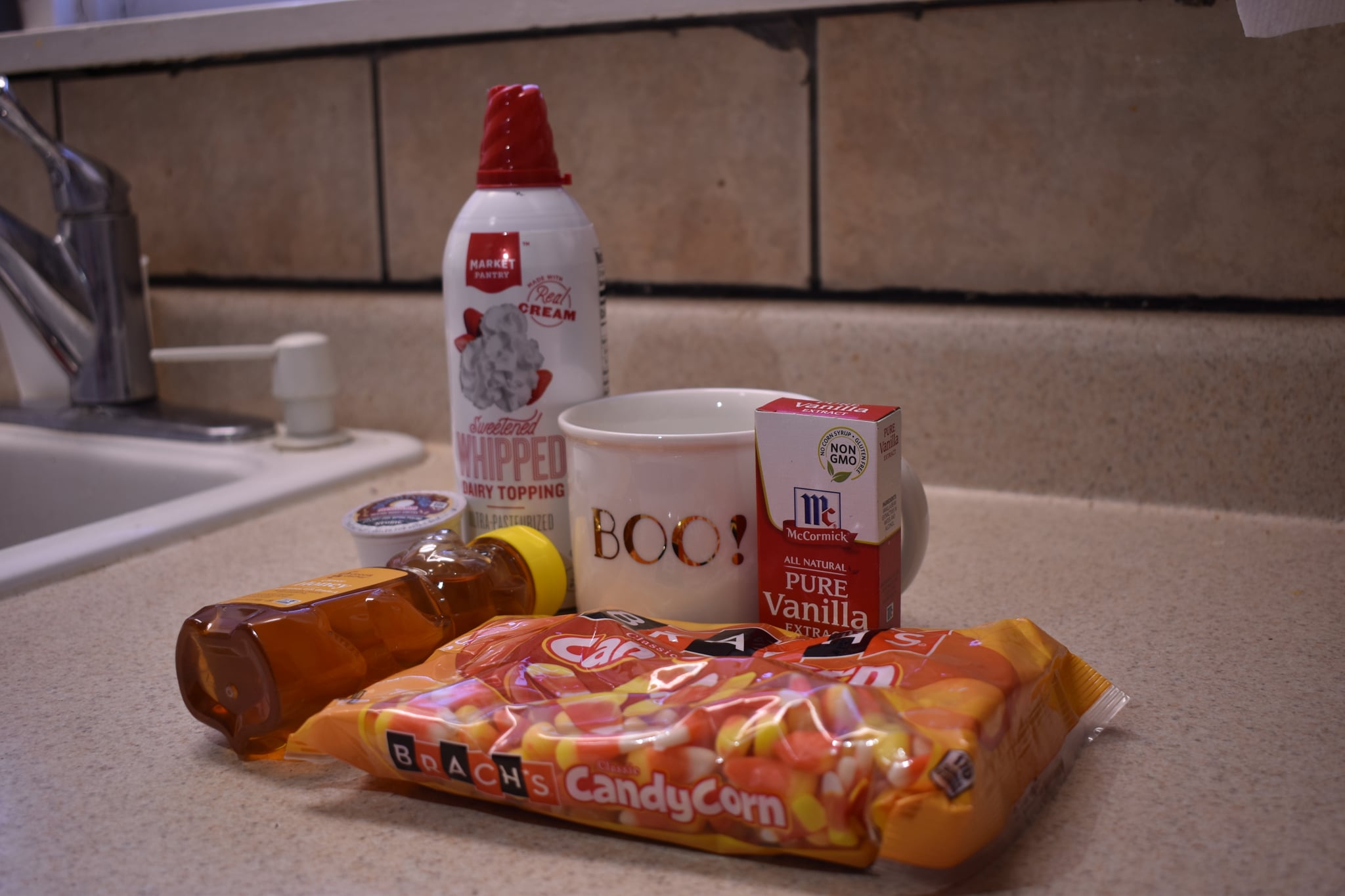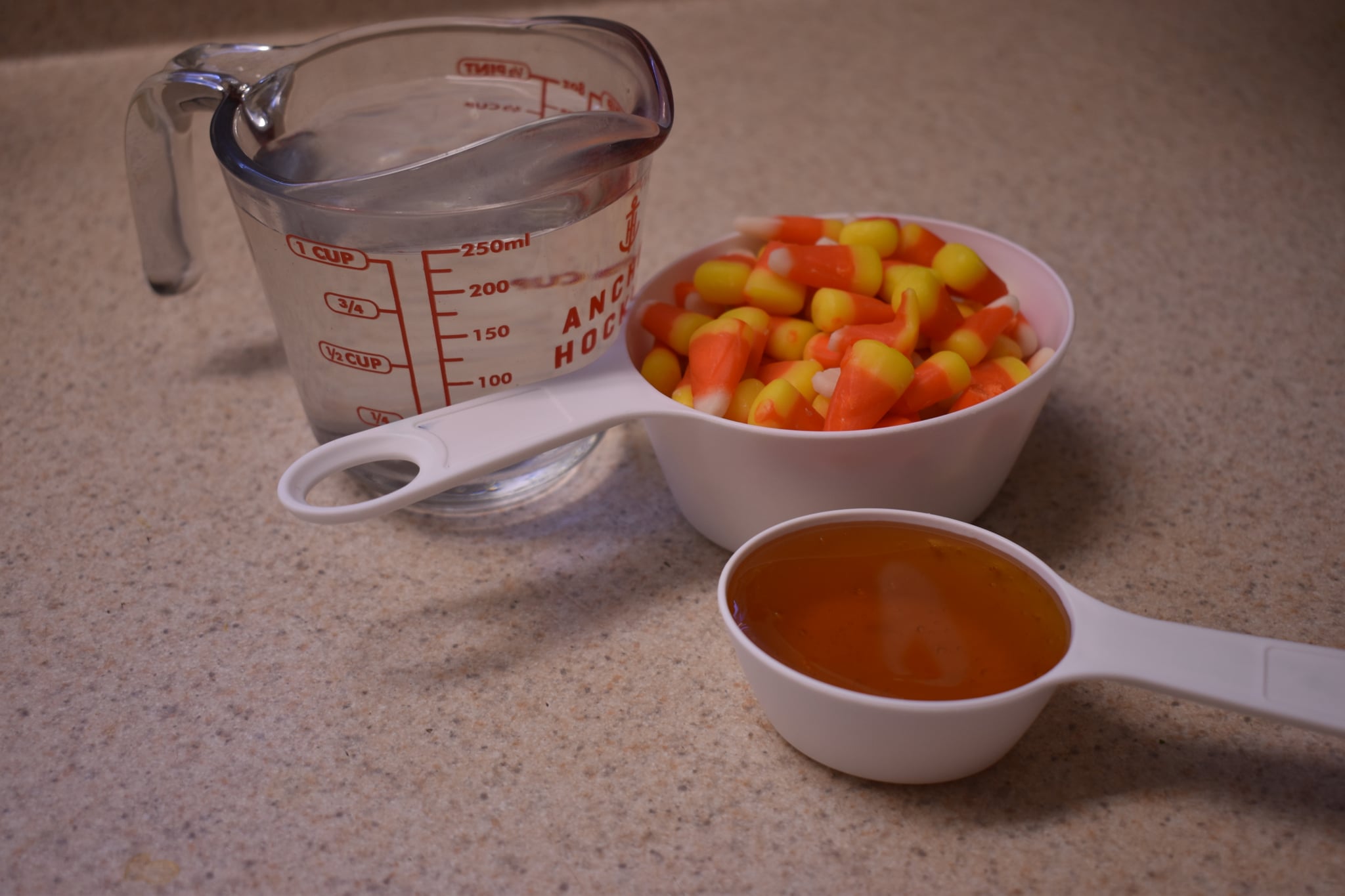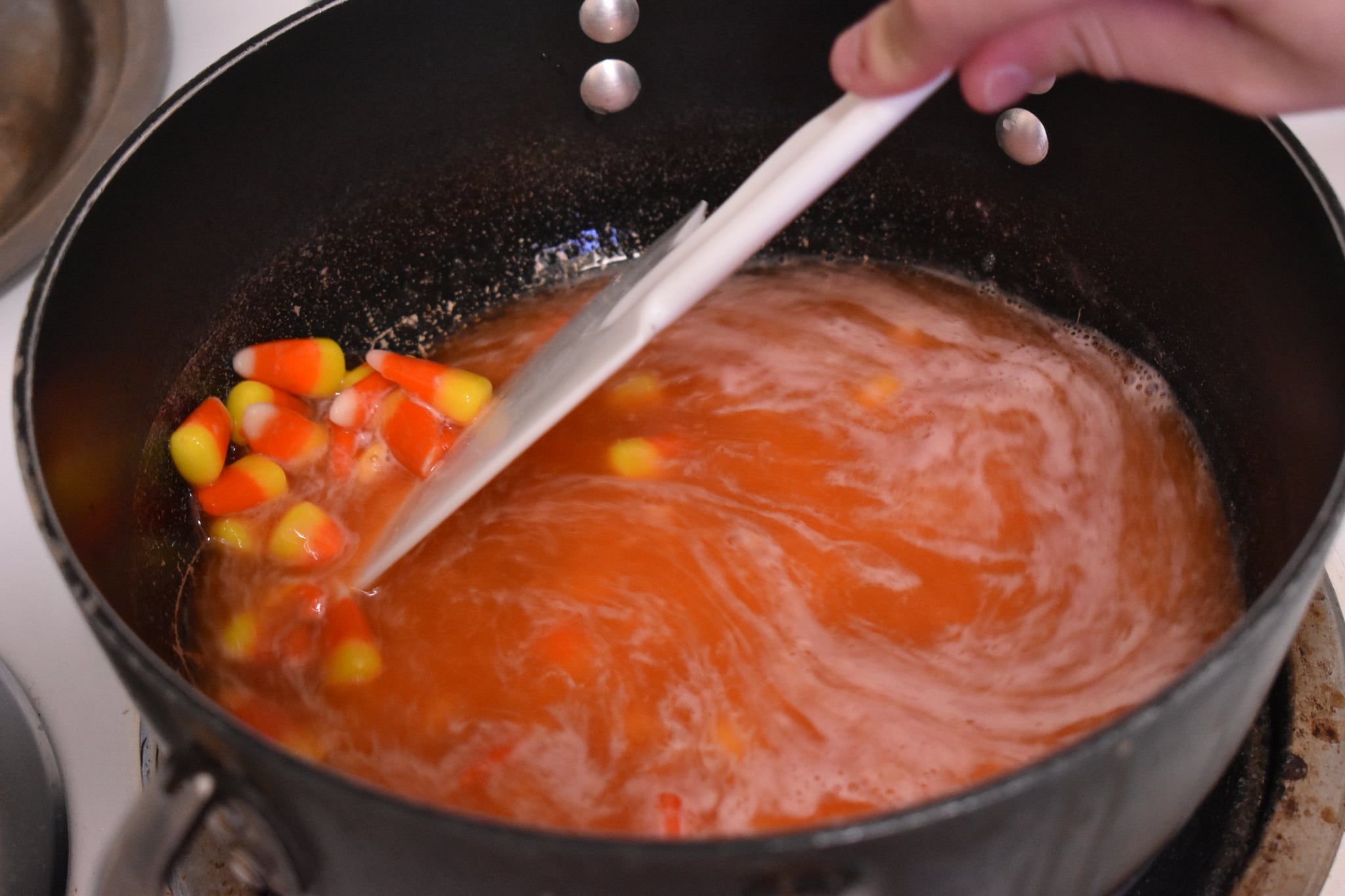 Brew eight ounces of coffee any way you like it. I think a Keurig works just fine, so I picked my favorite K-Cup (and mug, of course!) for this drink. While it's brewing, steam four ounces (a quarter cup) of any type of milk. You can microwave for around one minute, or bring to a low boil on the stovetop. When these two are mixed, add one ounce, or two tablespoons, of your candy corn syrup. Stir, taste, and add more if you need.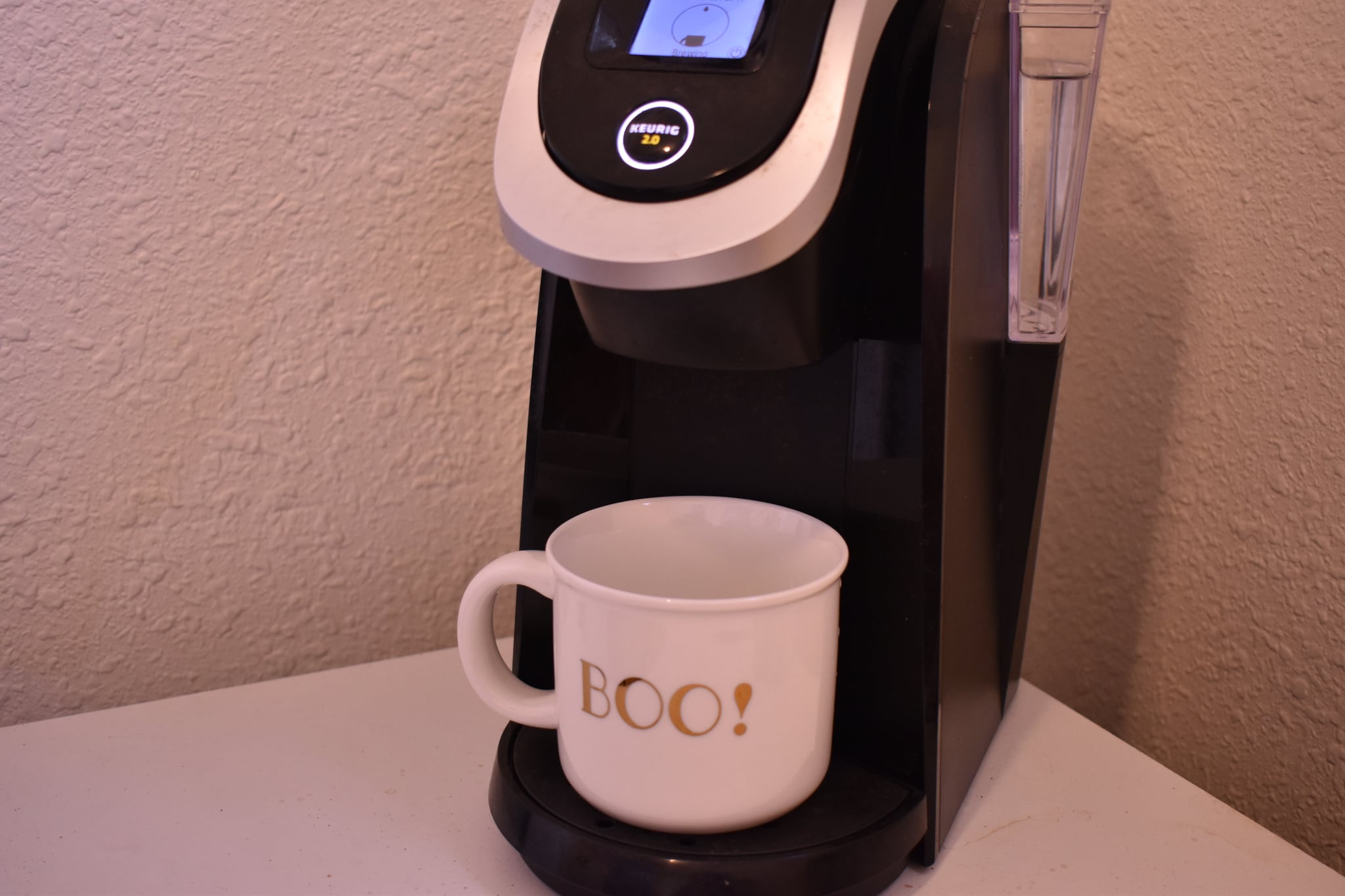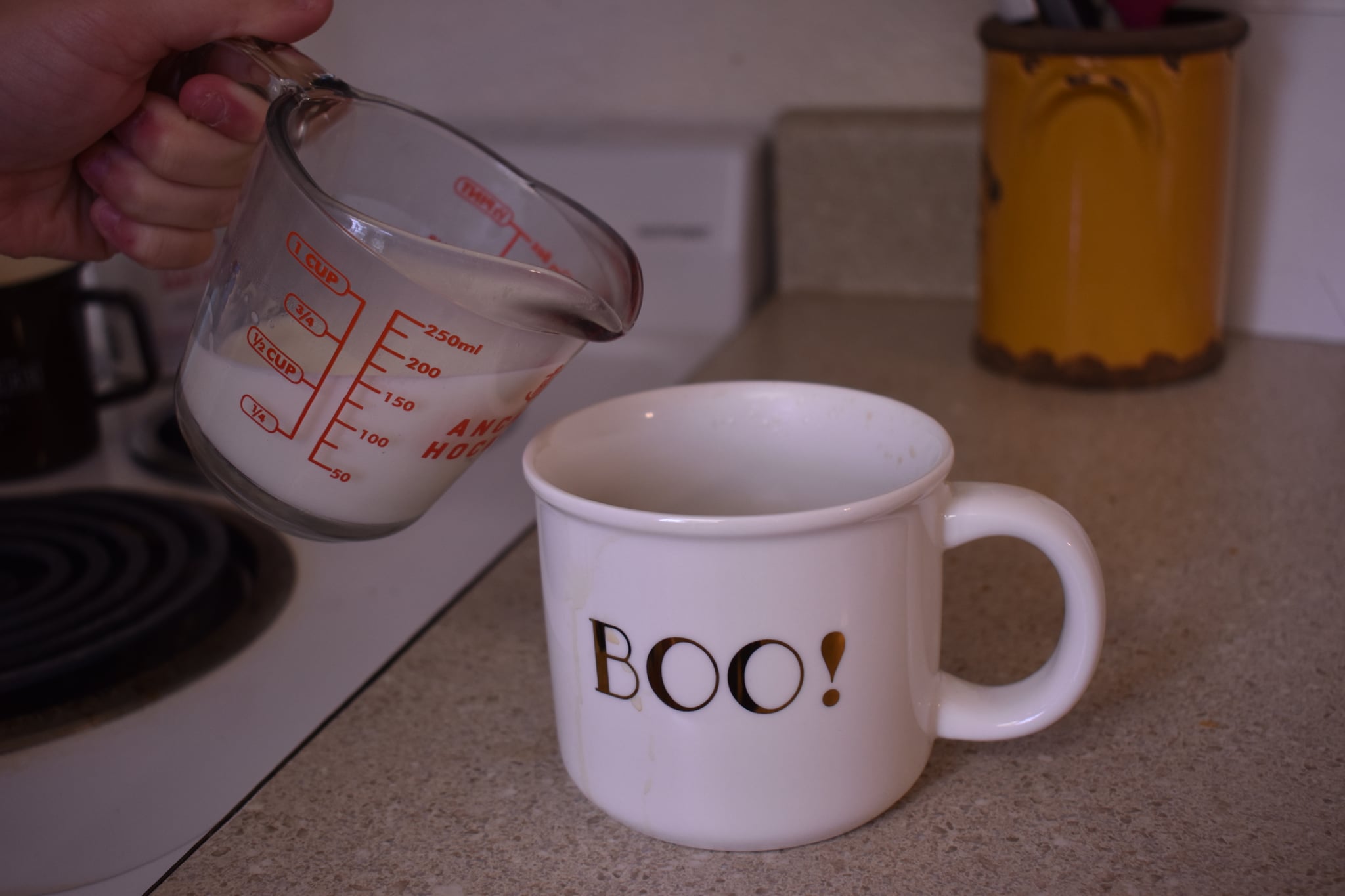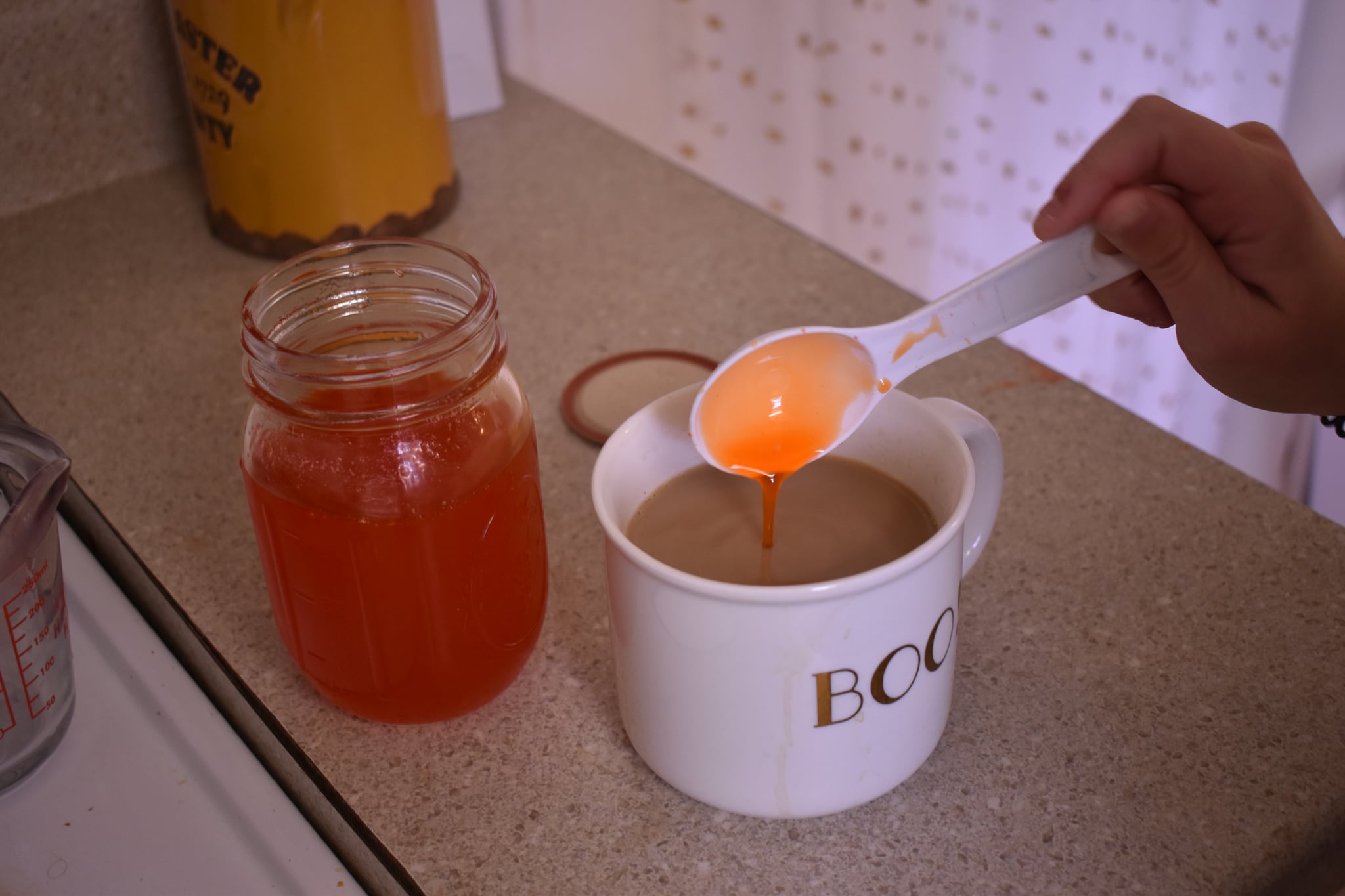 I usually drink my coffee black, but the addition of steamed milk and just a little bit of this syrup sweetener has officially changed my coffee-drinking habits. Catch me adding my extra syrup to my morning coffees all fall long!
Candy Corn Latte
Monica Preston From The Espresso Explorer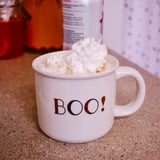 Ingredients
1 cup candy corn
1 cup water
1/4 cup honey
1/4 teaspoon vanilla extract
8 ounces brewed coffee
4 ounces steamed milk
Whipped cream
Directions
Gather your ingredients! Pour candy corn, water, and honey into a saucepan. Bring to a low boil.
Continue to stir to avoid burning. Once boiling, add vanilla extract.
When the candy corn is dissolved, let cool completely.
Refrigerate candy corn syrup in glass container.
Brew coffee.
Steam milk, then pour into coffee mug.
Add 1 ounce of the candy corn syrup.
Top off with whipped cream and enjoy!
Information
Category

Drinks, Coffee

Yield

1 cup of coffee
Image Source: POPSUGAR Photography / Maeve Reilly