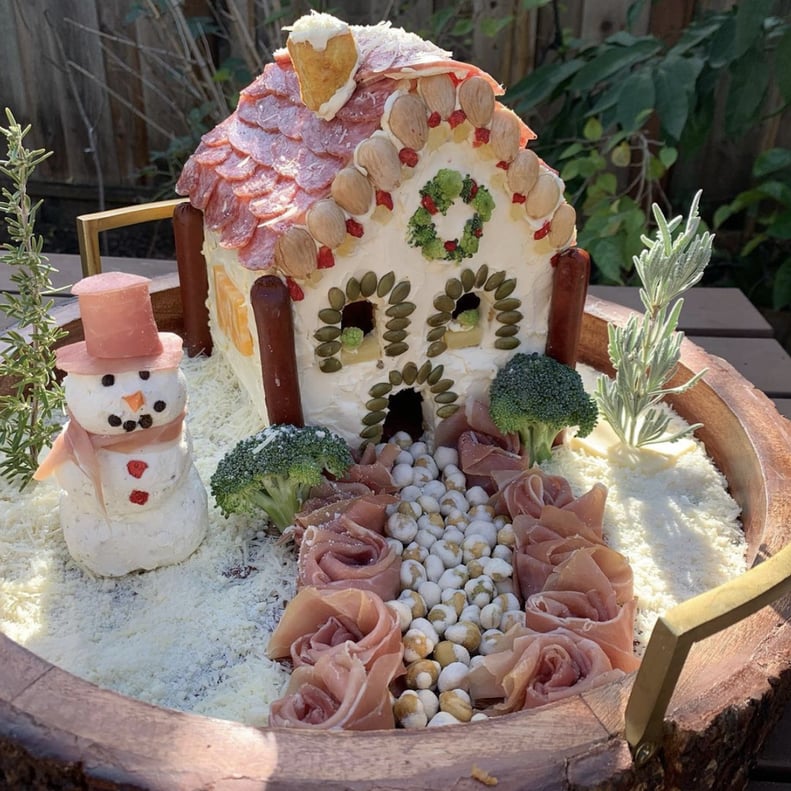 Gingerbread houses have always been a holiday staple, and decorating them is a fun, creative activity to get you in the festive spirit. But if you don't have a sweet tooth, the idea of actually eating that much candy and icing may sound more like a stomachache waiting to happen than a treat. Not to mention, they go stale pretty quickly. Enter, charcuterie chalets.
The latest Instagram food trend puts a savory twist on the sugary classic. These edible masterpieces look a lot like gingerbread houses, but they are made with delicious meats, cheeses, and crackers. It's an appetizer and a centerpiece all in one!
Take inspiration from the ideas ahead for how to replicate quaint alpine architecture with whatever you have in your pantry. Salami roof tiles, pretzel logs, and parmesan snow are just the beginning.