A Simple, Affordable Meal Plan Anyone Can Do
POPSUGAR Photography | Jae Payne
POPSUGAR Photography | Jae Payne
After the holiday season, if like me you stared blankly at your savings account and thought "Oops," then also like me you may be trying to find ways to trickle those earnings back into the bank. A big portion of my expenses (rent and utilities aside) goes toward dining out, so I'm committing myself to a weekly grocery budget. I've developed this cheap-eating guide that's realistic with the intention of helping you cook/pack all your meals (coffee habit included) without spending an inordinate amount of time in the kitchen.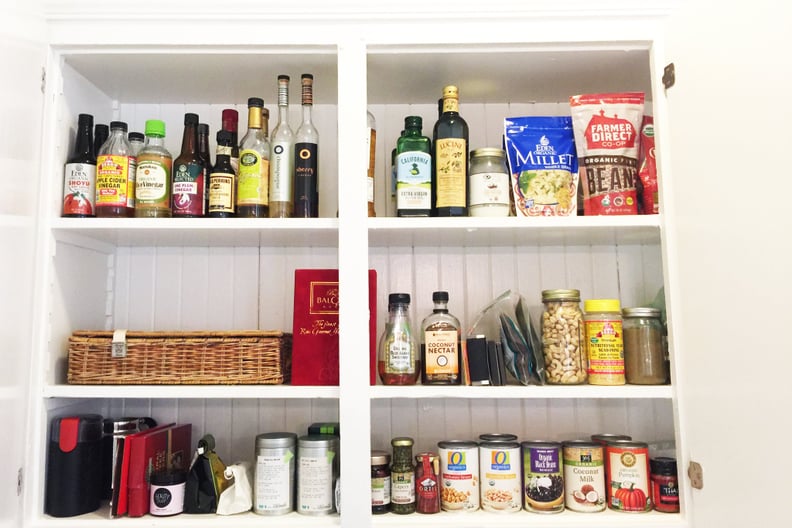 Inventory Your Pantry/Freezer/Fridge.
What's the status of your pantry, freezer, and fridge? Do you know the exact contents you already own? Step one: organize your pantry and fridge/freezer. You may discover some awesome items. I had mountains of canned beans, a few pounds of frozen ground beef, a package of tofu, and items that I honestly had forgotten about because other items hid them from my view. After reorganizing everything and forming an inventory, I started to form meals around the foods I already owned.
Meal Plan Your Week.
May Designs has a meal planner journal that makes it really easy to plan out meals on one side of the page and write out a grocery list on the other. This helps keep me accountable so I don't end up running to the store unnecessarily throughout the week. I'm also less likely to "cheat" and go out for a meal when I know exactly what I've planned to prep and eat.
When it comes to recipes I make during the week, I heavily rely on a one-pot, my blender, and a slow cooker. Those help me cut down on time, effort, energy, and dishes.
A word to the wise about leftovers: I meal plan so I only eat the same thing twice. If a recipe serves four (and I'm dining solo), I'll simply cut the recipe in half from the get-go.
Now you're ready to see what I cooked up in one week!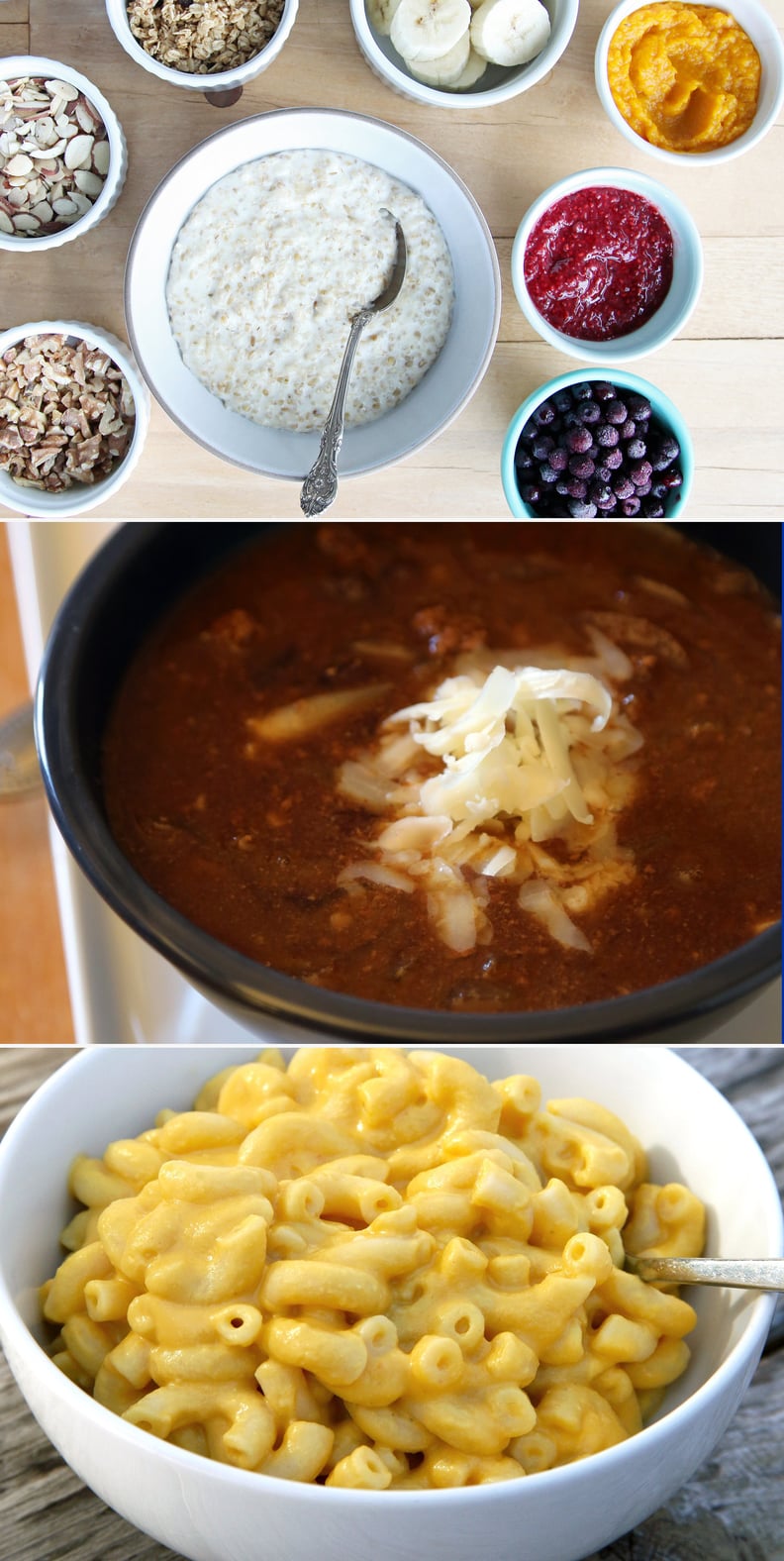 Monday
Breakfast: Homemade coffee (with milk), oatmeal (with whatever nuts, frozen fruit, jam you have on hand)
Lunch: Slow-cooker taco soup (made the night before so it's ready to be packed up; include shredded cheese and corn chips on the side)
Dinner: Hurry Up Alfredo (a vegan sauce made of cashew nuts in a blender) or a traditional, easy one-pot alfredo
*Feel free to add avocado and a side salad to the lunch as well as steamed broccoli to the dinner.
Tuesday
Breakfast: Homemade coffee (with milk) and a fried egg on avocado toast
Lunch: Alfredo pasta leftovers
Dinner: Slow-cooker taco soup leftovers with a simple salad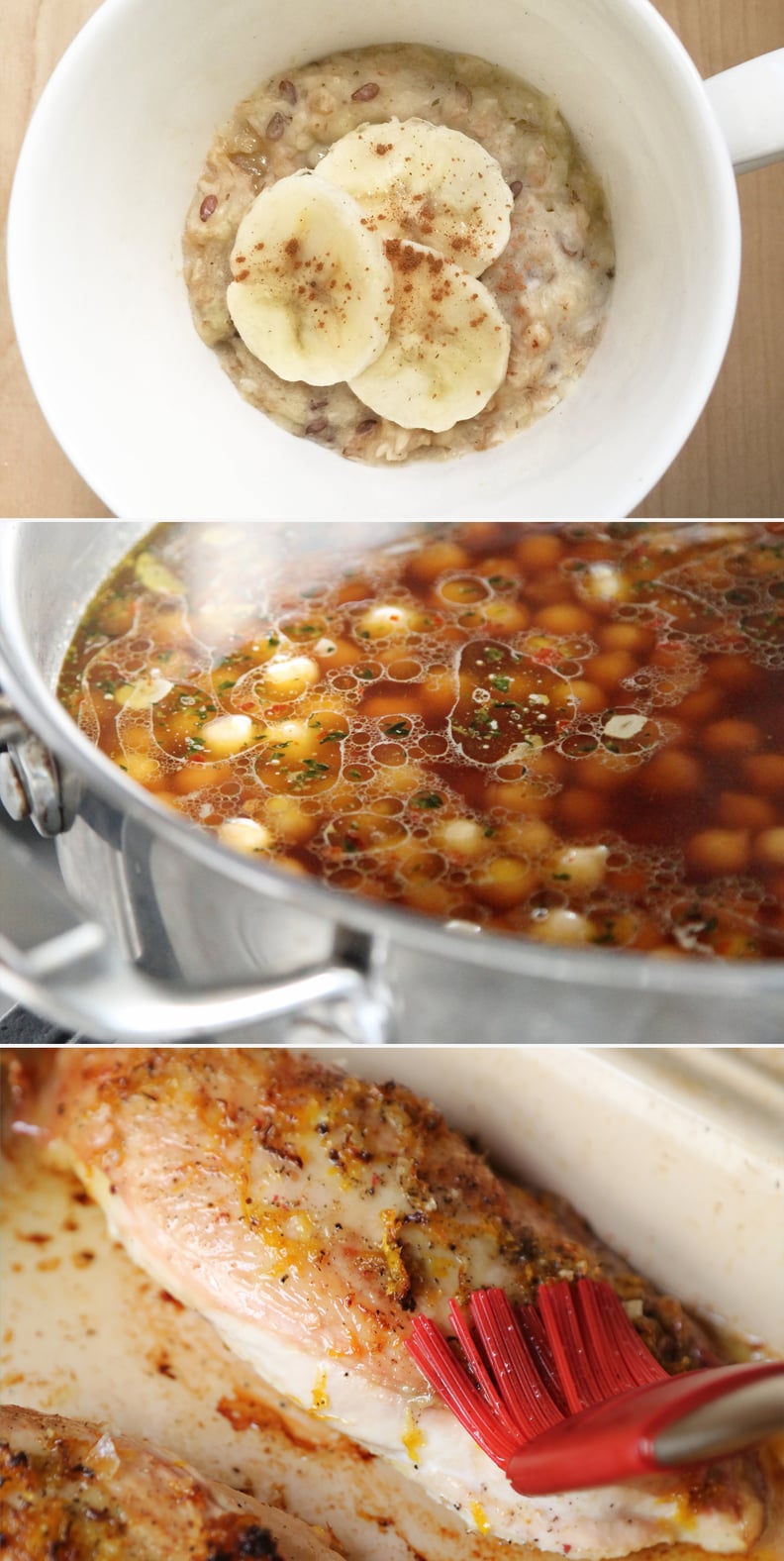 Wednesday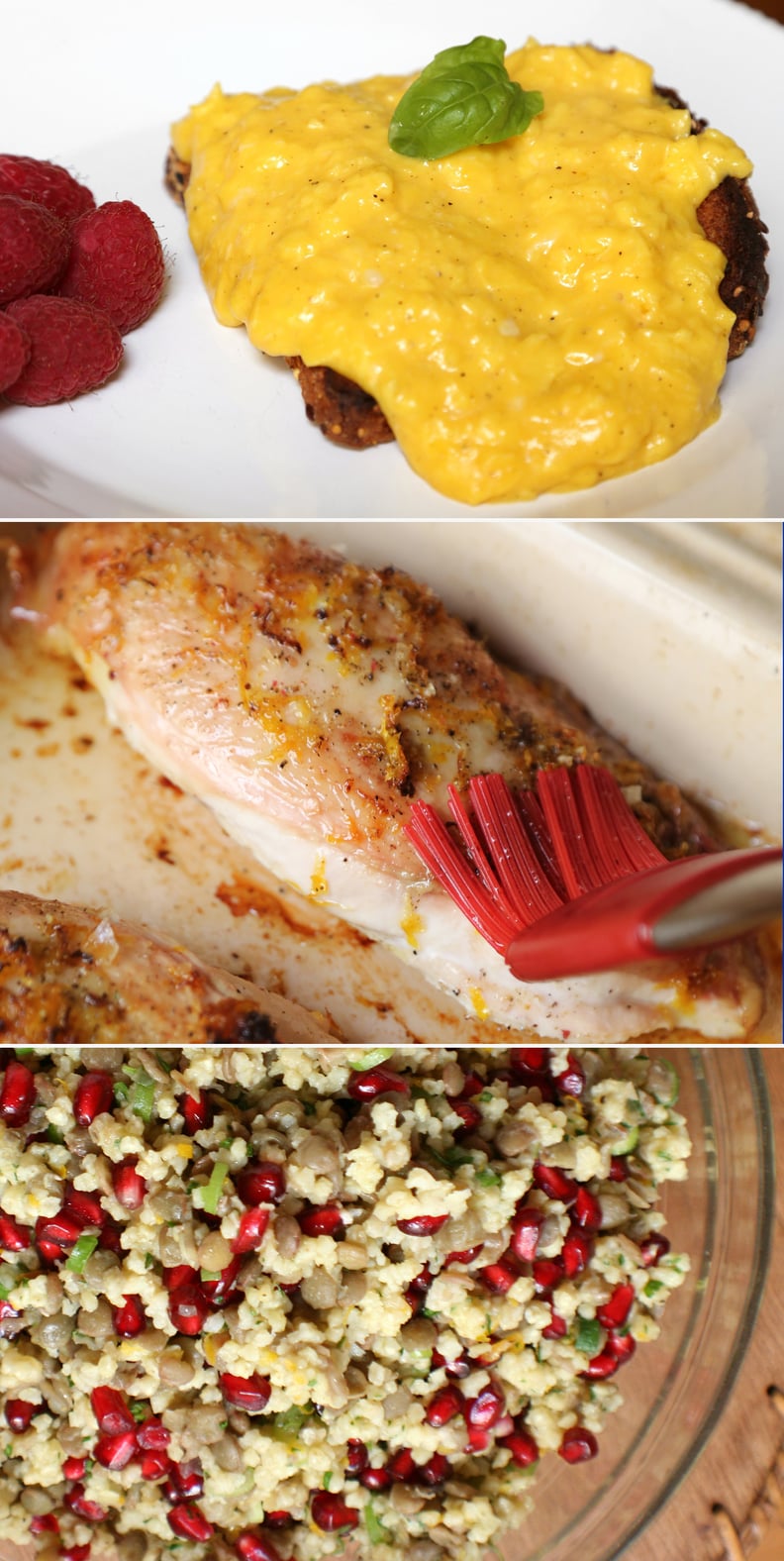 Thursday
Breakfast: Homemade coffee and Gordon Ramsay's scrambled eggs on toast
Lunch: Baked chicken leftovers with side salad
Dinner: Lentil-millet salad (you can substitute rice for the millet and dried cranberries for pomegranate) with sautéed or steamed greens on the side
*If the millet-lentil salad isn't filling enough, sometimes, I'll eat it with canned tuna or will sauté a piece of salmon (Trader Joe's has awesome frozen salmon)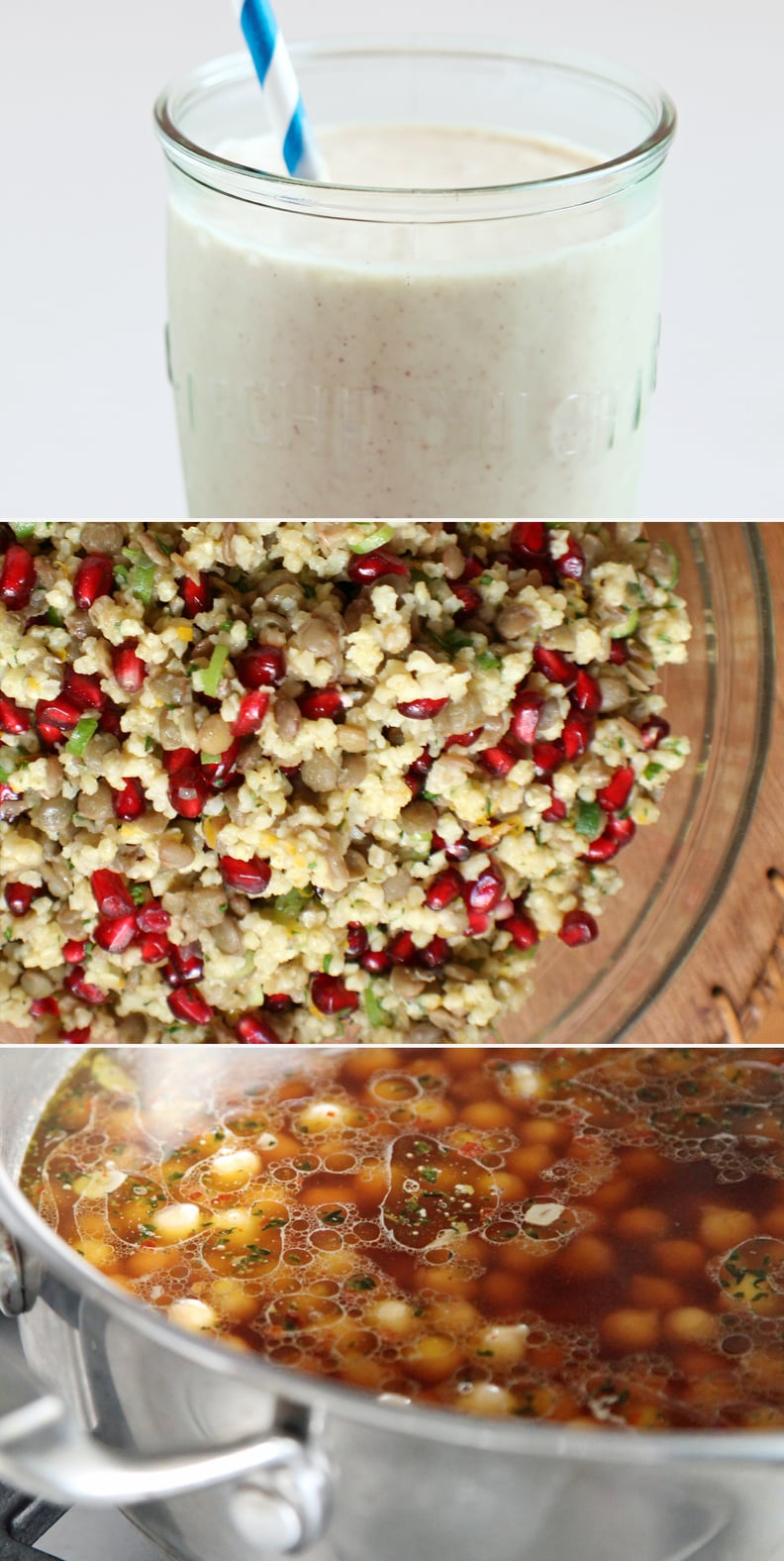 Friday
Breakfast: Banana-almond smoothie (I like to add protein powder to mine)
Lunch: Lentil-rice pilaf leftovers
Dinner: Leftover chickpea soup and/or frozen pizza*
*Usually I'm dead tired by Friday, so I want something comforting that requires little effort. I'll top my pizza with arugula!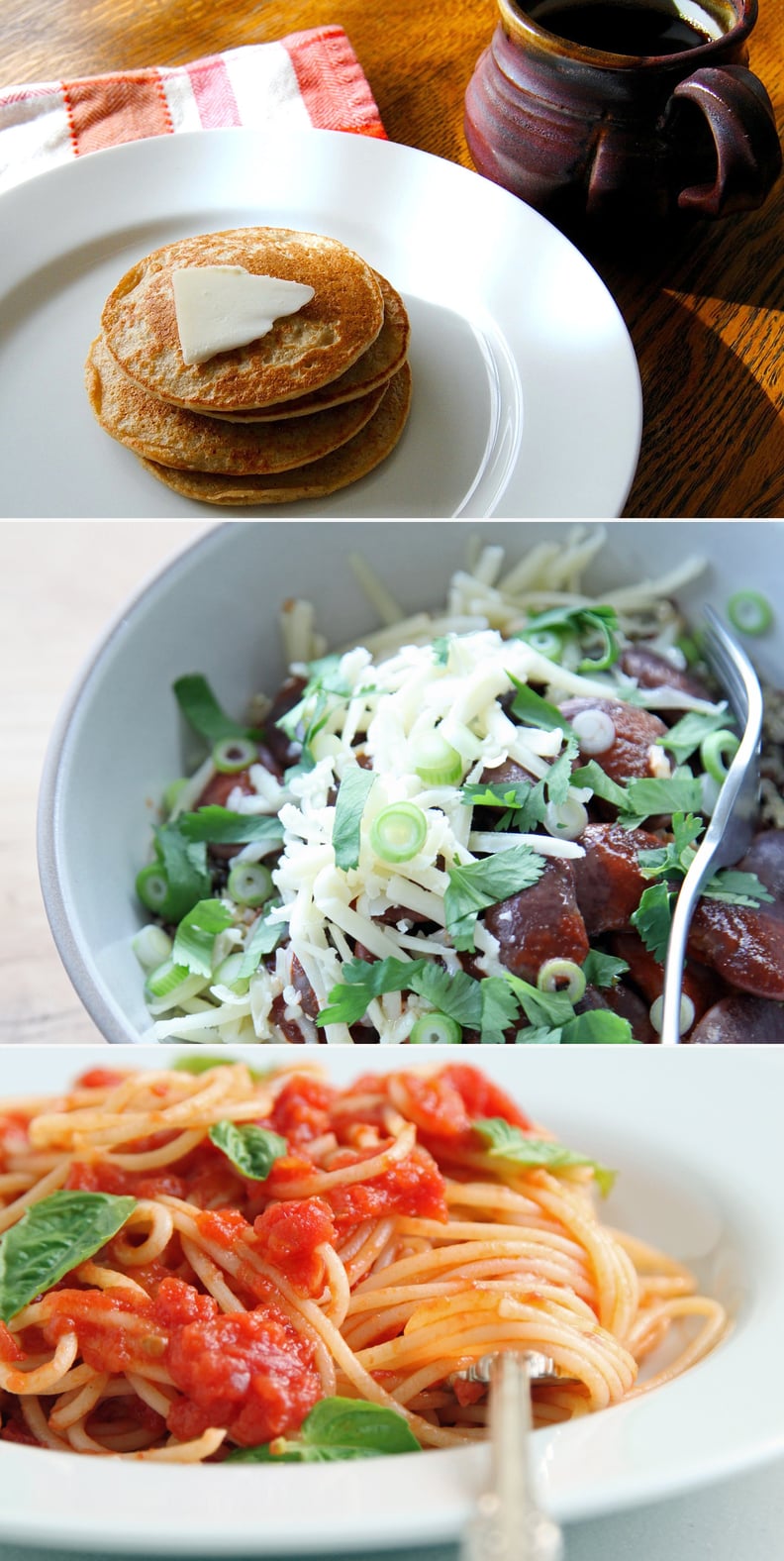 Saturday
Sunday
Breakfast: Homemade coffee (with milk), Paula Deen's scrambled eggs, bacon, and fruit
Lunch: 3-ingredient tomato sauce with pasta leftovers
Dinner: Leftover slow-cooker beans