Banana-Oat Blender Pancakes
No Gluten Needed For These Oat-Based Blender Pancakes

There are few better mornings than those spent in pajamas, digging a fork into a large stack of pancakes dripping with syrup. But with weekday mornings revolving around making it to work or class before 9 a.m. and weekends consisting of early-morning Spin classes and tackling weeks' worth of laundry, the concept of enjoying the leisurely breakfast often gets thrown by the wayside.
I propose a return to the pancake breakfast, in the form of fast, easy, and healthy (!!) blender pancakes. The recipe consists of five commonplace ingredients and doesn't even require a bowl. Because the batter is whipped up in a blender, the only other pieces of equipment you'll need are a pan and a stove.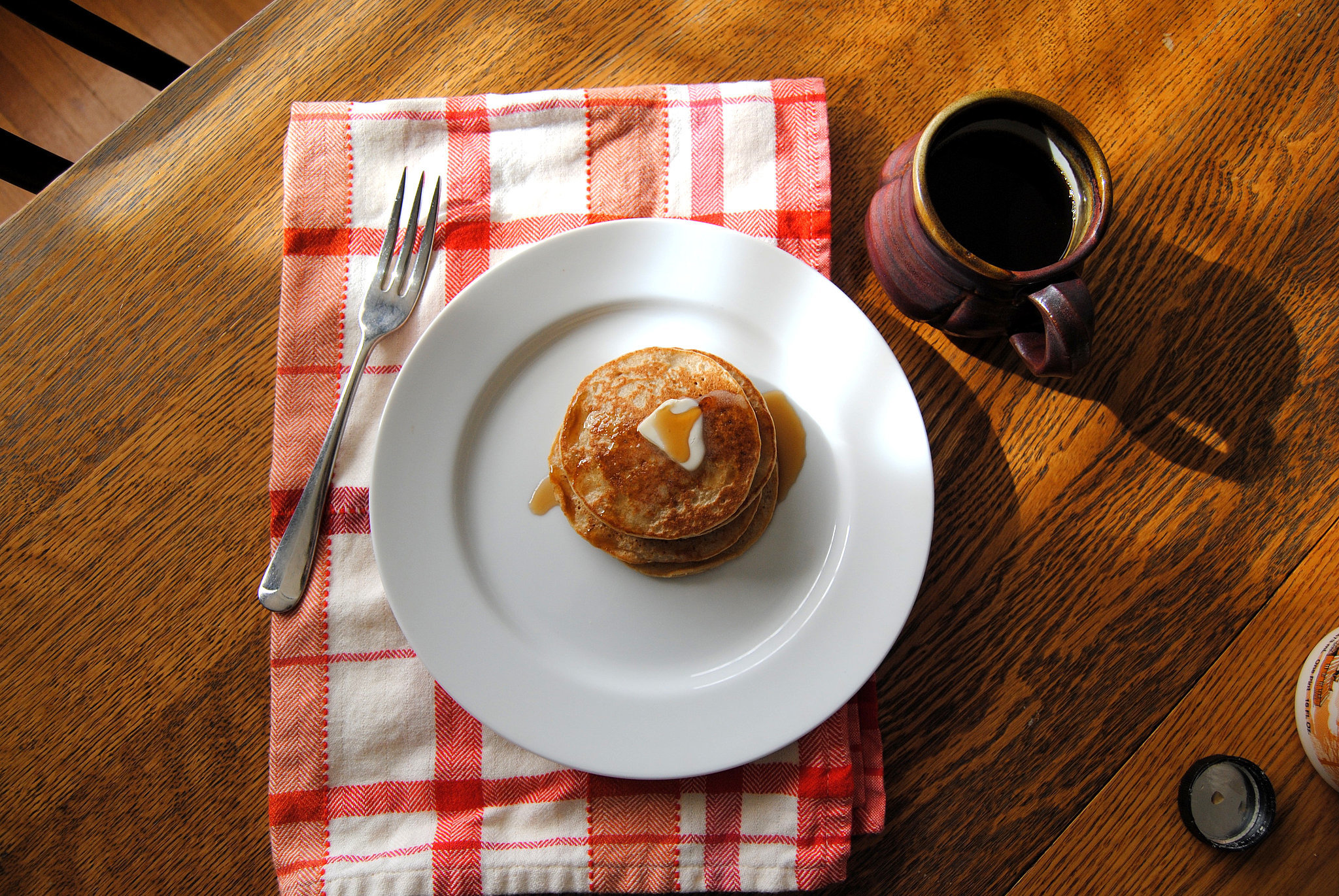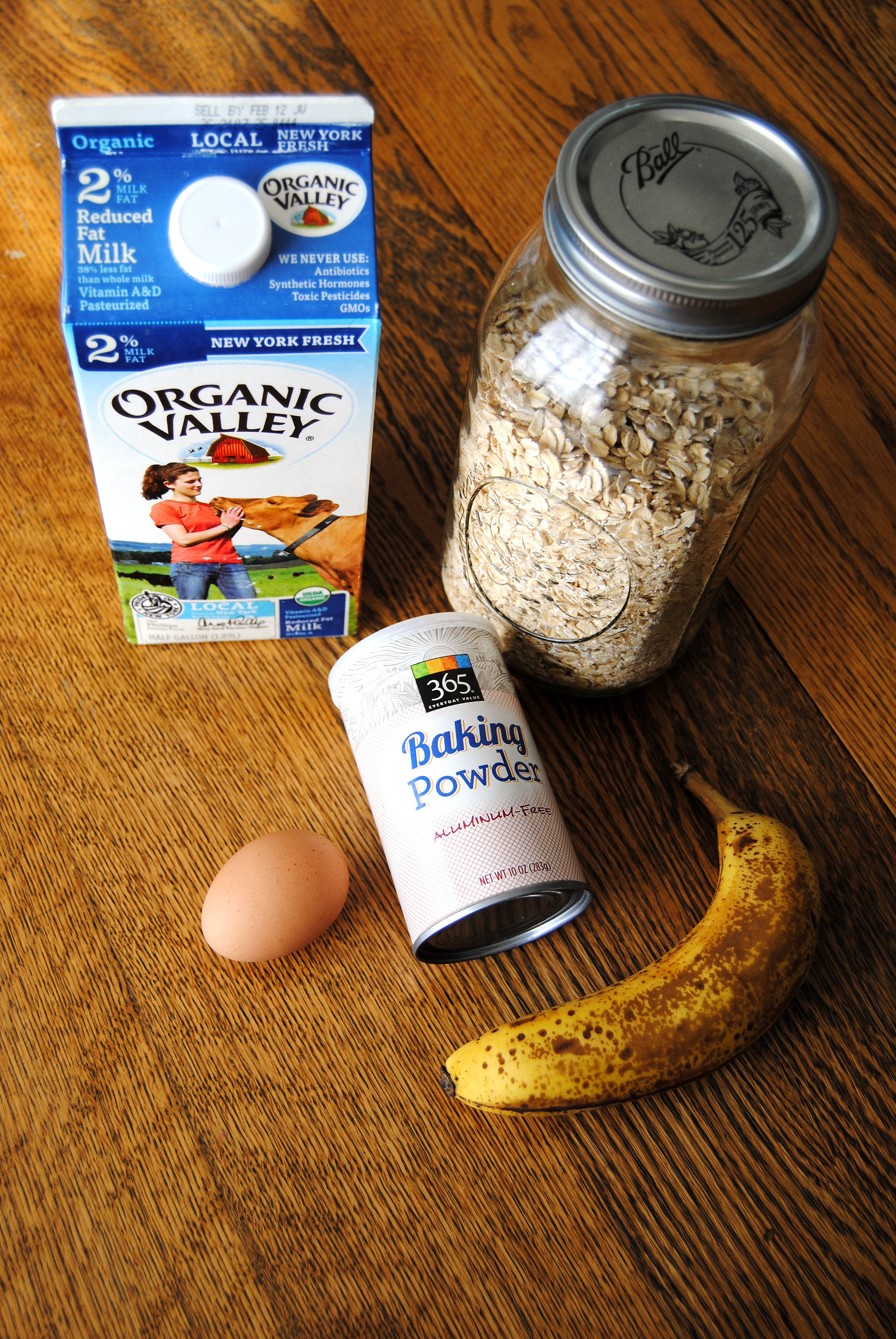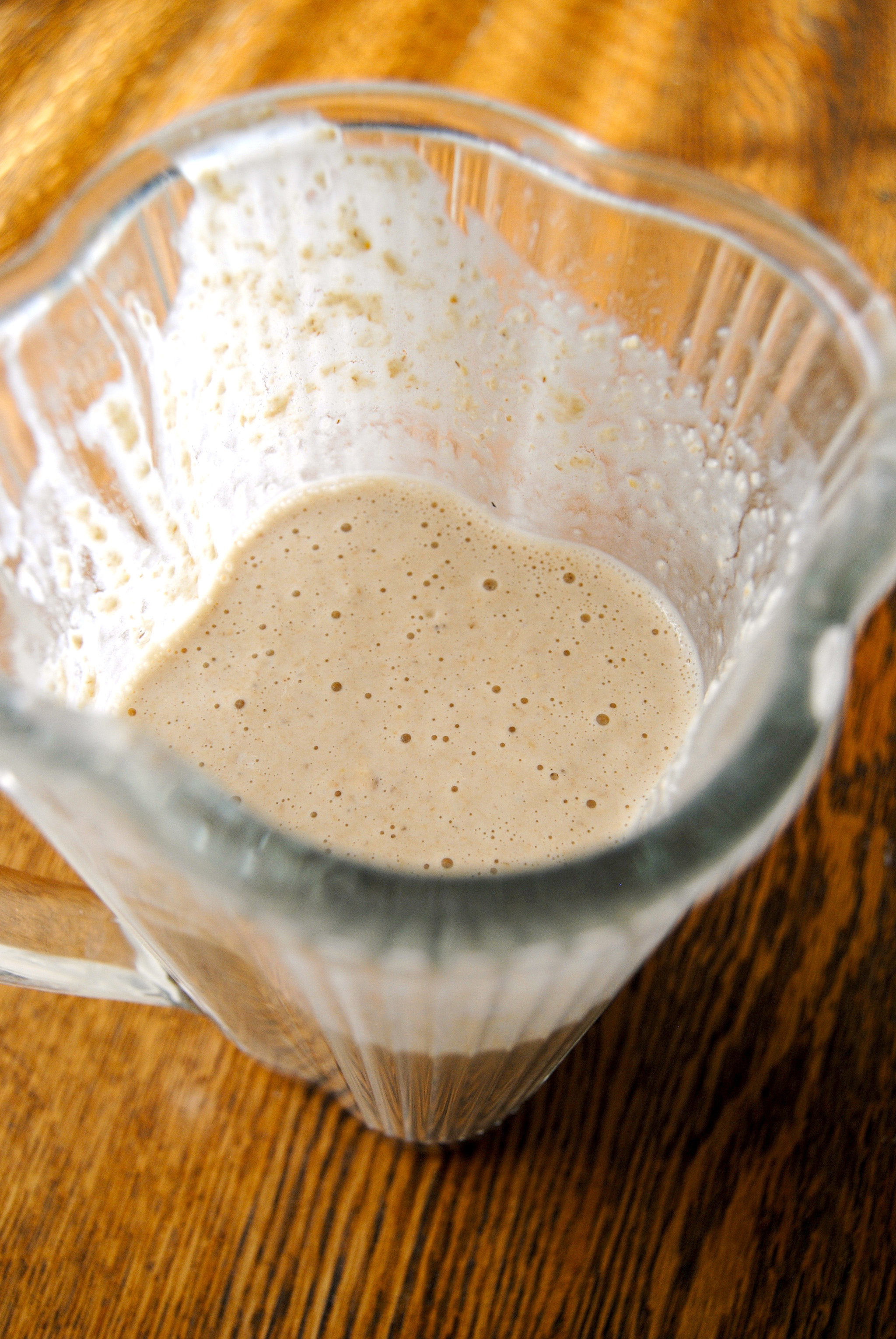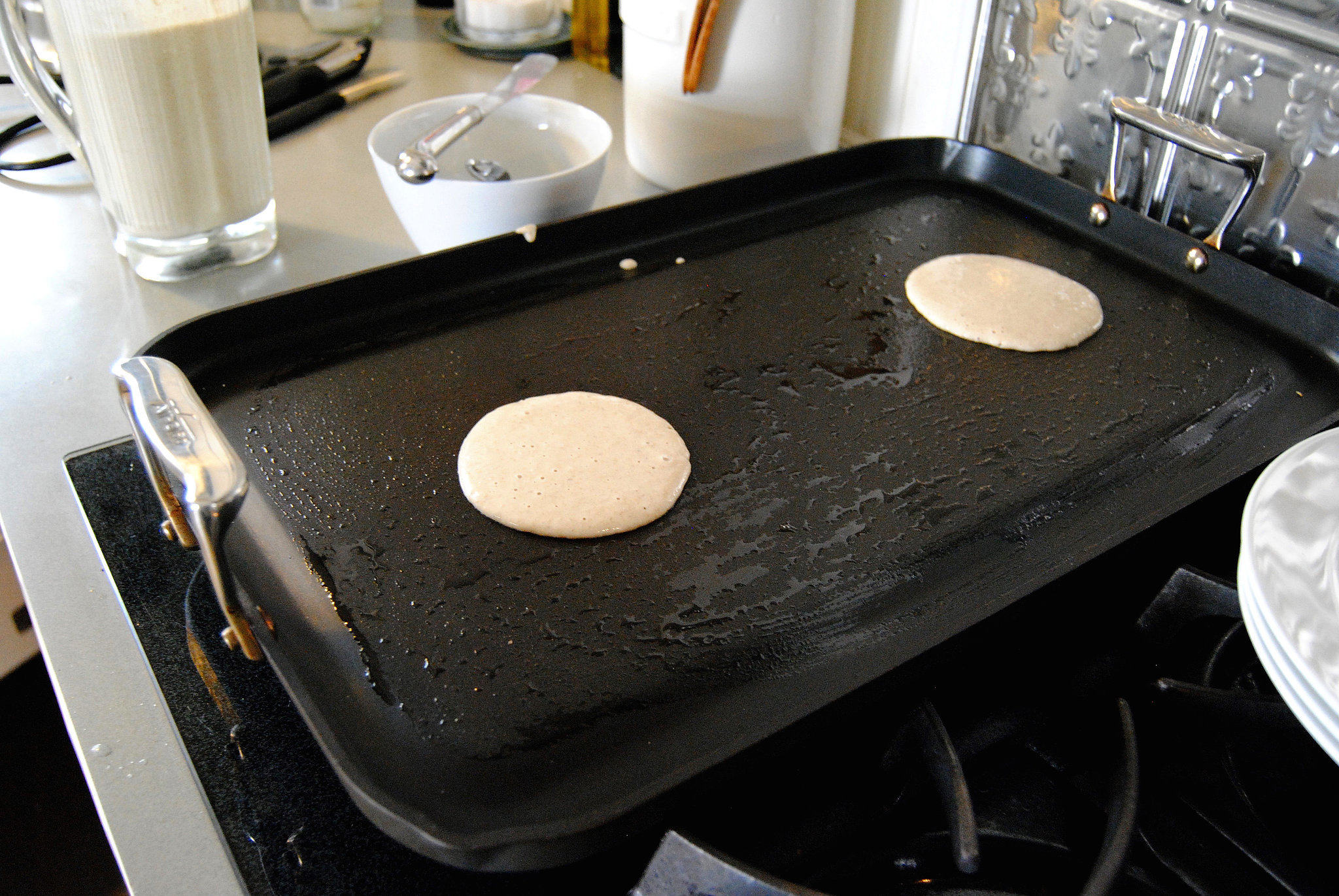 To achieve a successful pancake breakfast on a weekday if you have . . .
20 minutes: make the batter, fry the pancakes, consume.
10 minutes: make the batter the night before and store in an airtight container. In the morning, thin the batter with a few tablespoons of milk, fry the pancakes, consume.
Five minutes: make the batter and fry the pancakes the night before. Place pancakes in the toaster or the oven while putting on your shoes. Consume rapidly OR wrap pancakes in a paper towel and eat on your commute to the utter jealousy of everyone around you.
To enjoy these pancakes on the weekend: silence — or better yet, turn off — your phone, step directly over the pile of laundry in the middle of your room, and start a pot of coffee. Make pancakes. Sigh with relief. It's time for a break.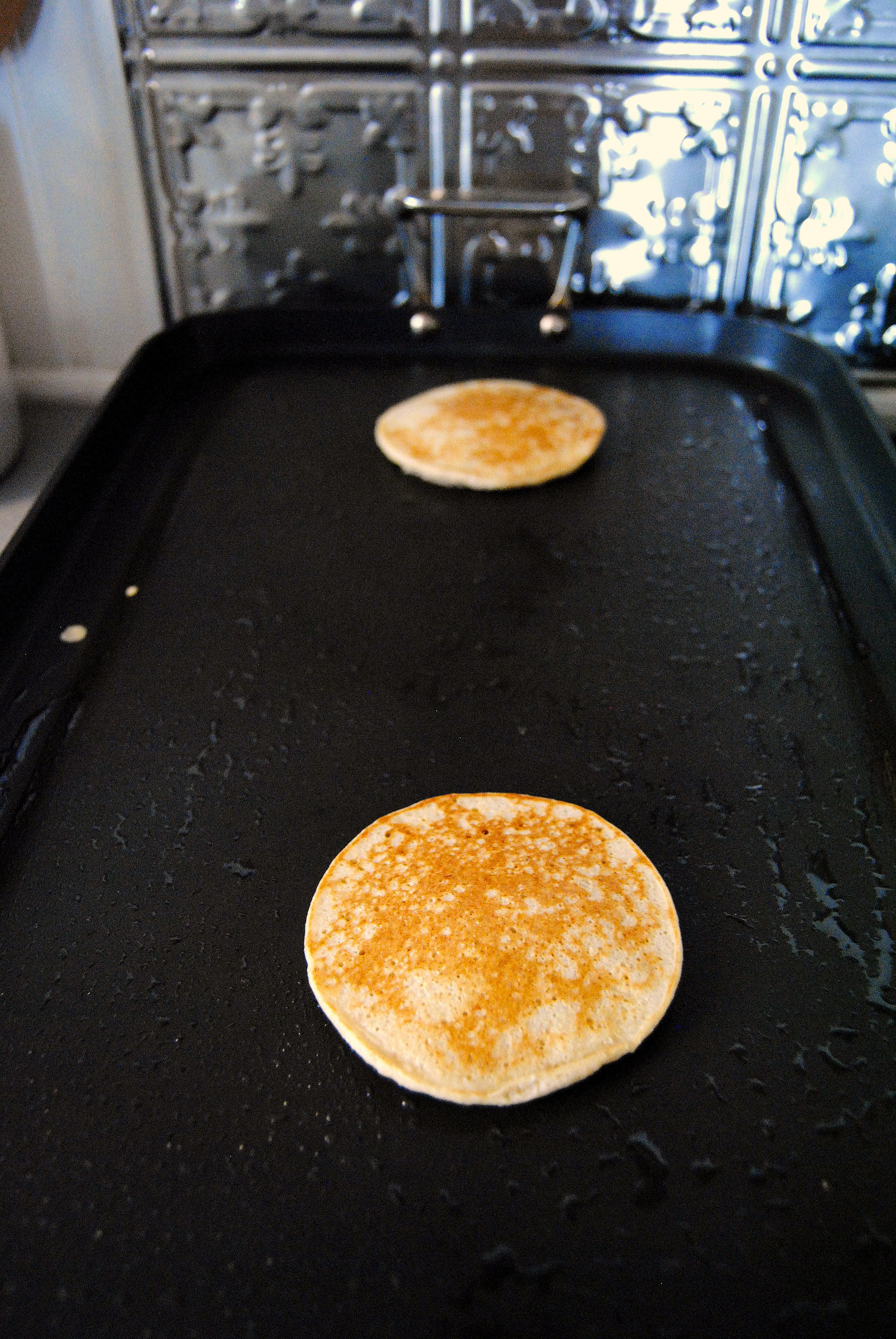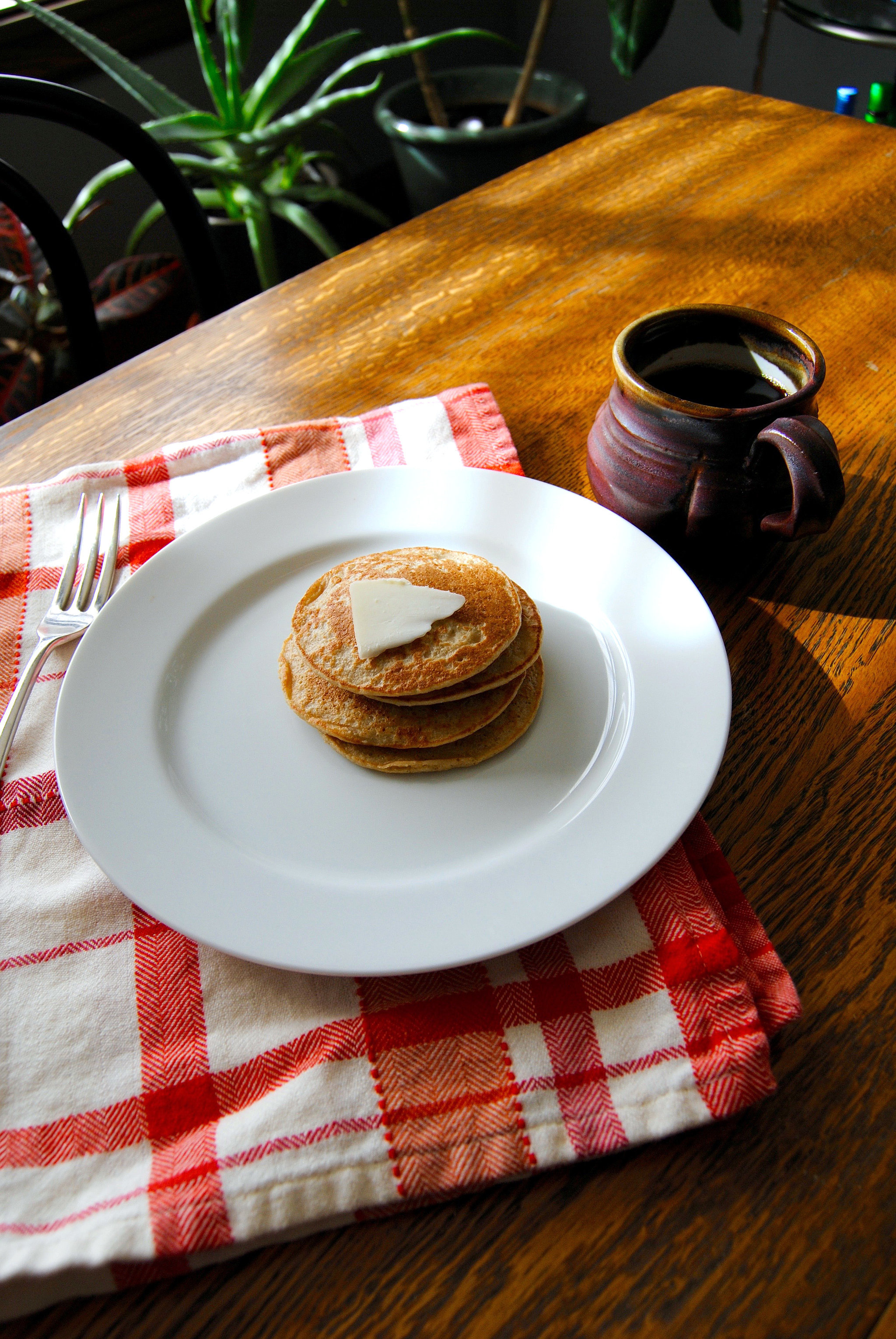 Banana-Oat Blender Pancakes
From Rebecca Firkser, POPSUGAR Food
Notes
You can also fold in chocolate chips and/or berries after the batter has been blended.
Ingredients
1 very ripe banana
1 1/2 cups milk (dairy or nondairy)
2 cups oats
1 egg
1 1/2 teaspoons baking powder
Coconut oil or cooking spray, for coating the pan
Optional add-ins: 2 teaspoons vanilla extract, pinch of salt, 1 tablespoon honey, 2 tablespoons nut butter, chocolate chips, and/or berries
Butter and maple syrup, for serving
Directions
Place the banana, milk, and oats in a blender and pulse until smooth.
Add egg and baking powder, pulse to combine. If adding optional vanilla, salt, honey, or nut butter, blend those in as well.
Grease a pan or pancake griddle with coconut oil or cooking spray and place over medium heat.
Use a large ice cream scoop or 1/4-cup measuring cup to portion out the batter onto the griddle. If adding optional chocolate chips or berries, sprinkle on top of pancakes now. Cook until large bubbles appear on the surface and the perimeter seems firm (a minute or two, depending on stove strength). Flip and cook for another minute or two, until both sides are golden brown. Repeat with remaining batter.
Serve immediately with desired pancake fixin's, or keep warm on a baking sheet in a 200° oven until ready to serve.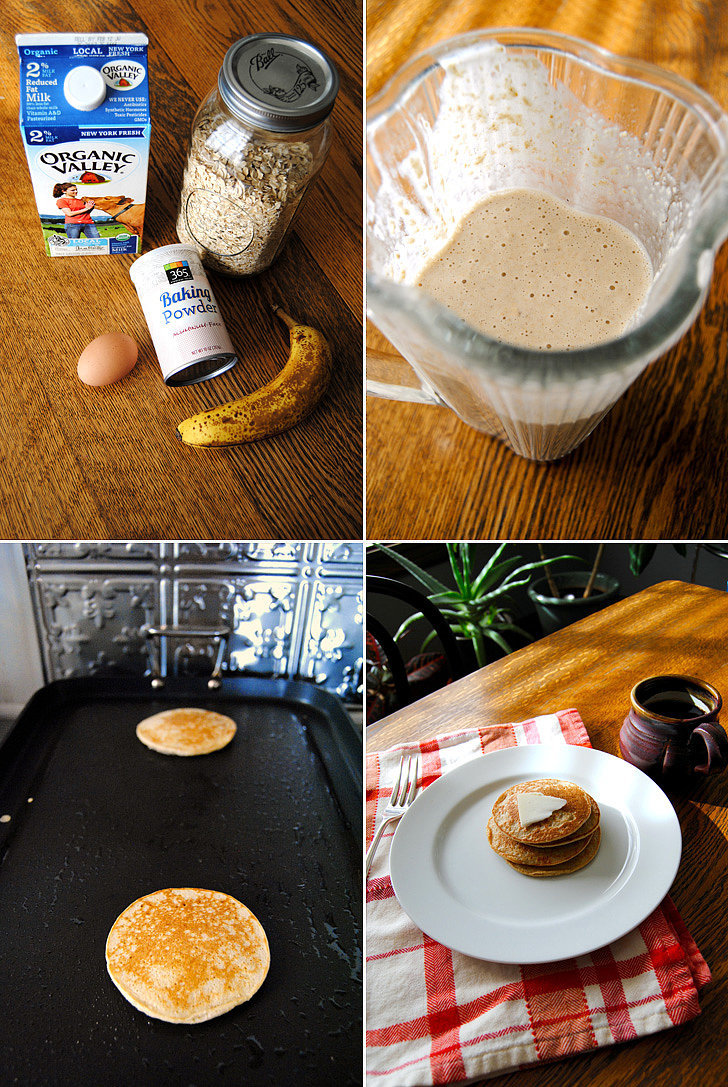 Information
Category

Breakfast/Brunch, Pancakes/Waffles

Cuisine

North American

Yield

1 batch pancakes

Total Time

29 minutes, 59 seconds
Image Source: POPSUGAR Photography / Rebecca Firkser