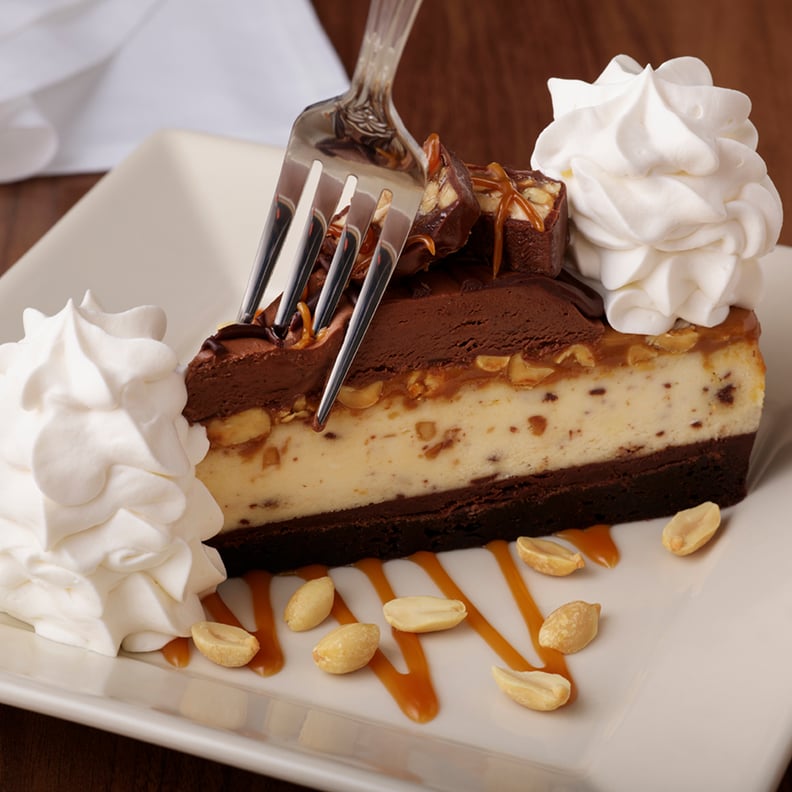 The Cheesecake Factory
The Cheesecake Factory
In honor of National Cheesecake Day on July 30, The Cheesecake Factory is adding a new Chocolate Caramelicious Cheesecake to the menu. The flavor consists of classic cheesecake swirled with Snickers candy bar pieces on a brownie crust. Each slice is topped with a thick layer of chocolate cream, a drizzle of caramel, a sprinkle of peanuts, and a few generous dollops of whipped cream. Is anyone else's mouth watering?
In addition to releasing the supersweet cheesecake flavor, the restaurant chain will also be celebrating National Cheesecake Day by donating $1 to Feeding America for every slice of cheesecake sold on July 30. And for every slice of the new Chocolate Caramelicious Cheesecake sold from July 31, 2020, through July 29, 2021, the company will donate 25 cents to Feeding America in support of domestic hunger relief in the United States.
The newest cheesecake flavor will be available by the slice or as a whole 10-inch cake in restaurants, through takeout, and on DoorDash beginning July 30. Save room for dessert and prepare to indulge your sweet tooth once this chocolaty caramel cheesecake is officially available.