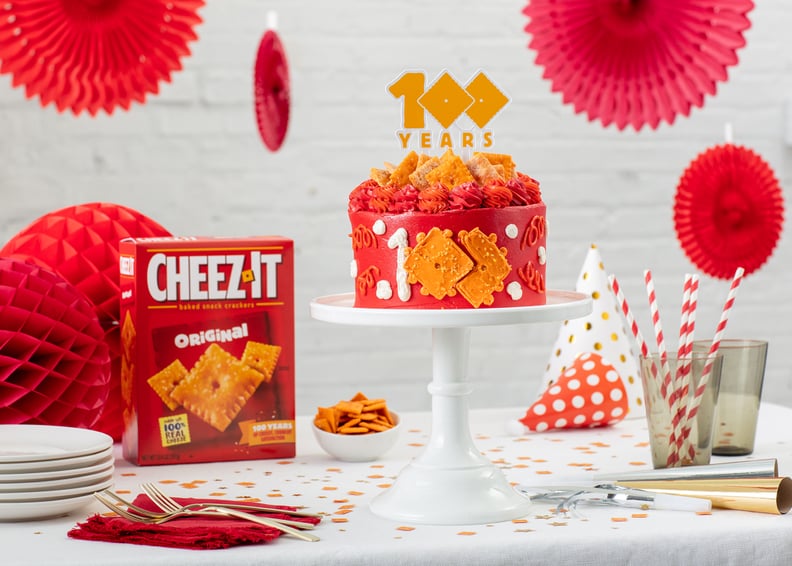 Cheez-It
Cheez-It
Just when we thought Peeps-flavored Pepsi reigned supreme in the world of unexpected culinary mashups, Cheez-It cake entered the chat and promptly stole the throne. To celebrate its 100th anniversary, Cheez-It decided to throw dessert norms out the window and release a so-called Cheez-Itennial Cake made with an entire box of the orange crackers. Unsure whether you should be drooling or feeling nauseous right now? Yeah, same here.
Created by celebrity chef and Sugargoat bakery founder Stephanie Izard, the confection starts with batter that incorporates actual ground-up Cheez-It flour, and once baked, it's layered with a Cheez-It shortbread crumble. There are also caramel swirls involved for an added touch of sweetness, along with red strawberry-flavored icing and chocolate-coated Cheez-It crackers on top for good measure.
If you have an unbridled love for Cheez-Its and absolutely need to sink your fork into this cake ASAP, you'll have to mark your calendar and act fast. A limited amount of Cheez-Itennial Cakes will be available to purchase for $49 on Goldbelly's website starting on May 17 at 12 p.m. EST through May 20. Die-hard Cheez-It fans, it's time to showcase your allegiance.