As POPSUGAR editors, we independently select and write about stuff we love and think you'll like too. If you buy a product we have recommended, we may receive affiliate commission, which in turn supports our work.
There are about 5,348 reasons to love Walmart, and the retail chain just added one more with this Chips Ahoy! Ice Cream Sandwich Maker. While some people might think this kit is perfect for kids, we're definitely buying it for ourselves (and all of our friends) to hit the spot during those late-night snack sessions.
The Chips Ahoy! Ice Cream Sandwich Maker includes eight Chips Ahoy! cookies, an ice cream sandwich mold, sprinkles, a scoop, a tray, and cookie-patterned napkins. All you have to do is place a cookie at the base of the mold, drop a scoop of ice cream into the tube above the base, and place a second cookie on top. Then use the plastic press to flatten the sandwich and apply the finishing touches by rolling the sandwich in sprinkles. It only costs $15 and is hitting shelves and Walmart's website on Nov. 1, so get your wallet (and stomach) ready.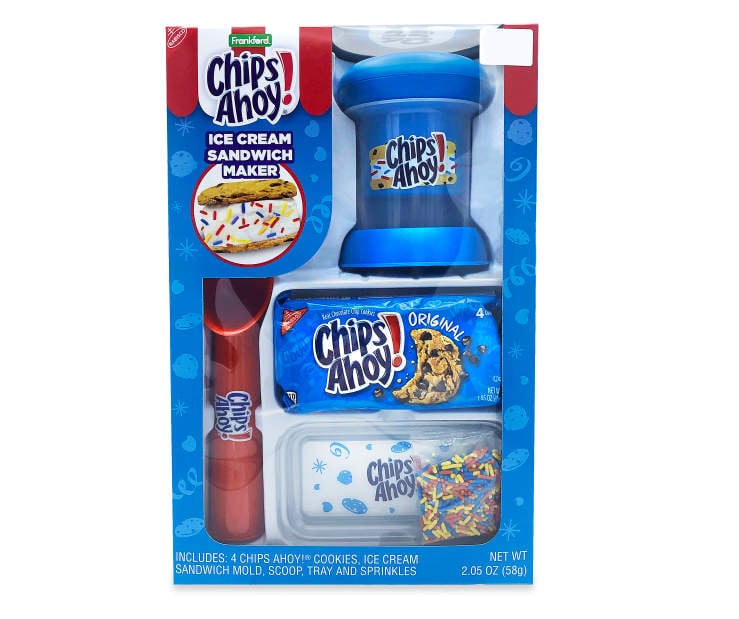 Chips Ahoy! Ice Cream Sandwich Maker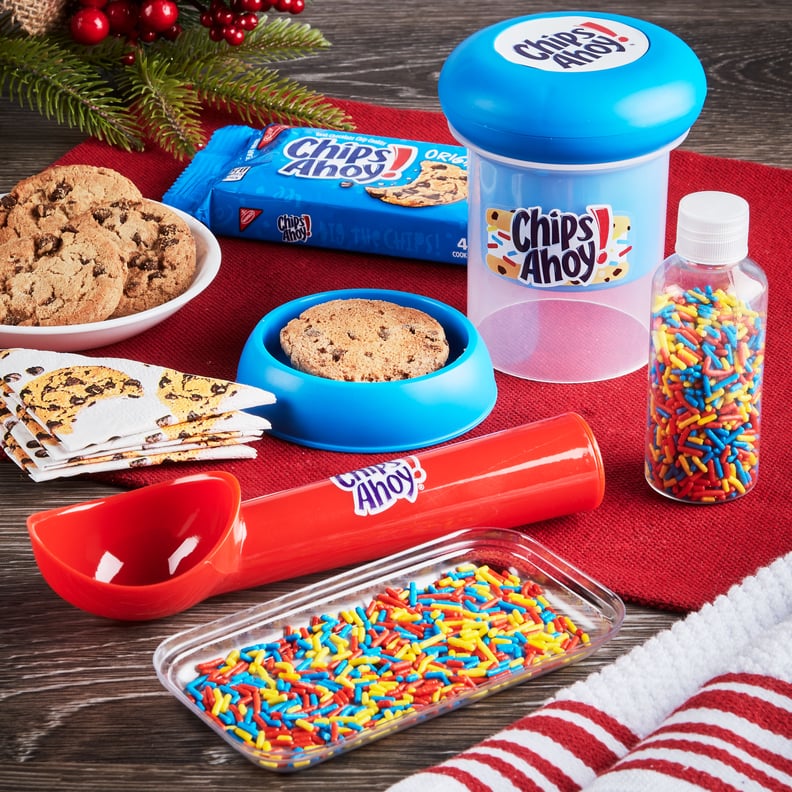 Chips Ahoy! Ice Cream Sandwich Maker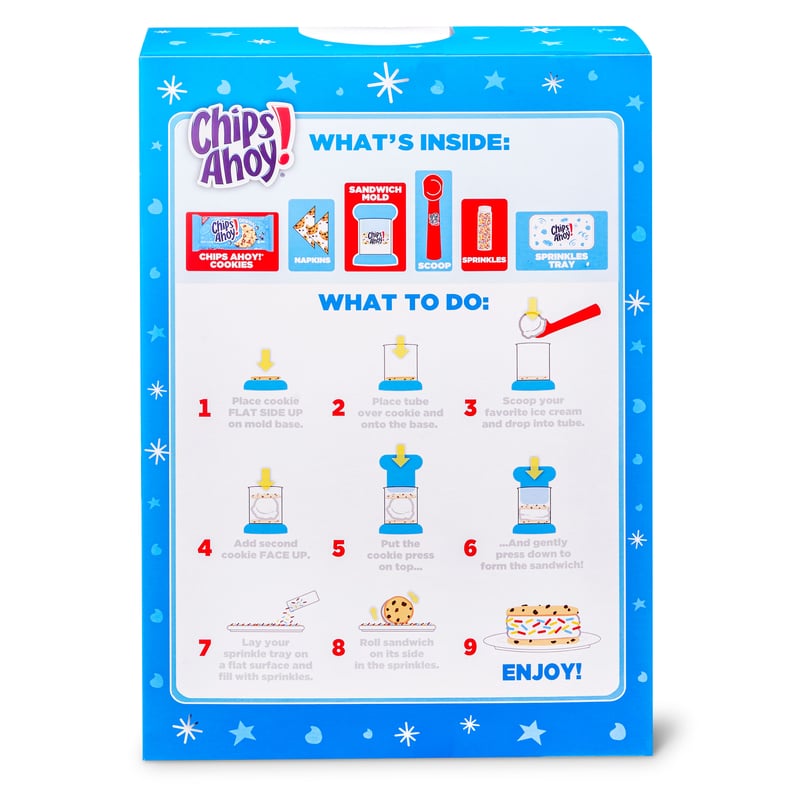 Chips Ahoy! Ice Cream Sandwich Maker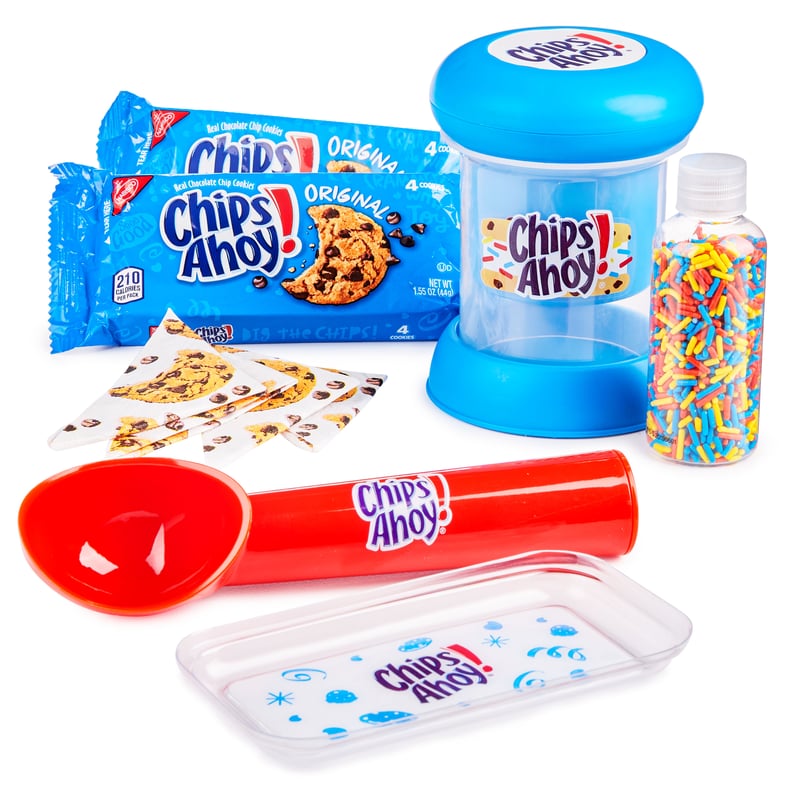 Chips Ahoy! Ice Cream Sandwich Maker