TikTok's Creamy Lemonade Recipe With Photos
No Sour Faces Here! This Creamy Lemonade Is Summertime in a Glass
It's hard to think of a beverage that's more "ahhhh"-inducing on a hot summer day than a cool glass of lemonade. The drink practically screams summer, and it's super easy to make with only lemons, sugar, and water. But just because lemonade stands the test of time as the ultimate summer drink doesn't mean it can't be improved upon. It's time to try something new and mix up your next summer barbecue with this creamy lemonade recipe that recently went viral on TikTok. With over five million views and counting, this refreshingly tart twist on the traditional summertime drink from Hayzee Girl Designs is a welcome change that comes together in minutes. What makes this lemonade different from the rest? It uses condensed milk to add a creamy touch that rounds out the sourness of the lemons. I found that the addition of condensed milk did a great job at mellowing the often overly saccharine punch of more traditional lemonades, which resulted in a delicious drink that I'd make again and again!
And not only is this creamy lemonade perfect on its own, but it also serves as a solid base that is the perfect vehicle for other additions, like strawberries or raspberries. Adding in your favorite fruits or more aromatic notes like lavender are easy ways to make this lemonade feel totally gourmet. If you're in the mood for an alcoholic beverage, consider adding lime-flavored or whipped-cream vodka to this lemonade. You'll be amazed how easy it is to throw together this delicious drink, and once you try it, it's sure to be your new go-to for the rest of the summer.
Read on for all of the recipe details!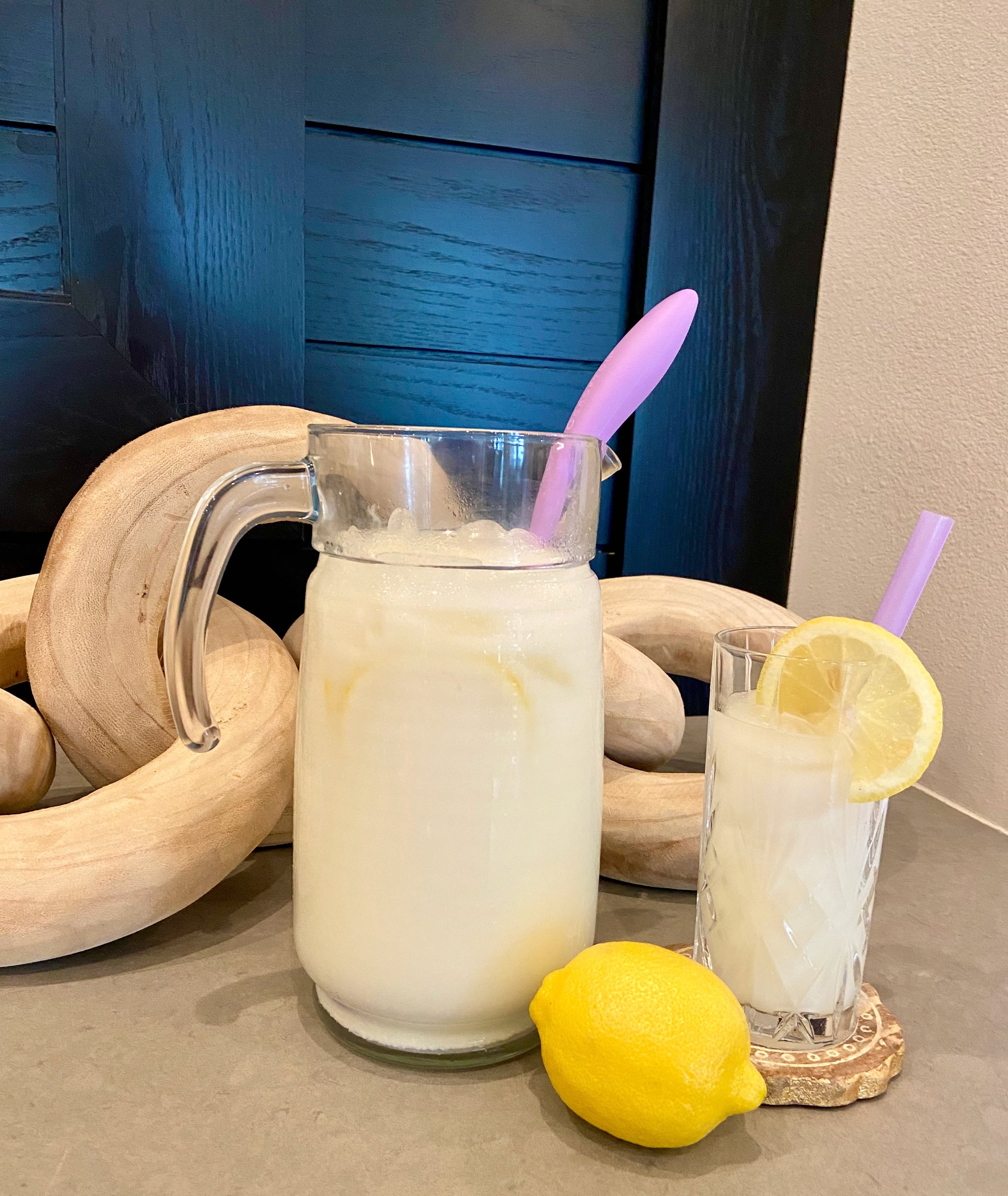 Creamy Lemonade
Hayzee Girl Designs on TikTok
Notes
Add strawberries into the mix if desired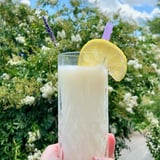 Ingredients
2 cups ice
5-6 large lemons, squeezed
1/4 cup granulated sugar
1/4 cup condensed milk
3-4 cups water
Sliced lemons to garnish
Directions
Fill pitcher halfway with ice.
Add a few lemon slices to the pitcher.
Squeeze the juice of 5-6 lemons into the pitcher.
Add 1/4 cup sweetened condensed milk.
Add 1/4 cup granulated white sugar.
Fill pitcher with water.
Stir and enjoy!
Information
Category

Drinks, Summertime

Yield

1 pitcher

Total Time

4 minutes, 59 seconds
Image Source: POPSUGAR Photography / Rachel Alger