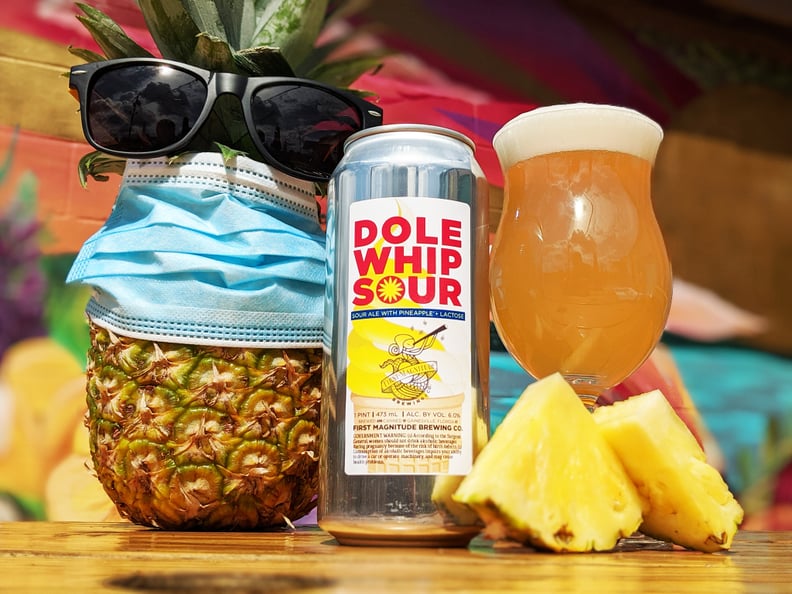 Courtesy of First Magnitude Brewing Co.
Courtesy of First Magnitude Brewing Co.
You can add Dole Whip Sour Beer to the list of things we didn't know we needed (and didn't ask for) in 2020. As we're craving some of our fave Disney treats from afar, this boozy beverage rolls in to fill the soft-serve-shaped hole in our hearts. The clever minds at First Magnitude Brewing Co. in Florida concocted a beer using Dole Whip mix and real pineapple for a tropical taste bud trip — and the six-percent ABV isn't too shabby either.
If this drink sounds right up your alley, I have good and bad news. The sad news? The buzz around this creation spread quickly, and the Dole Whip Beer sold out in a flash. The good news? Although First Magnitude has no immediate plans to restock, they told POPSUGAR the drink will "surely be back at some point." We'll take what we can get! For now, we'll resort to refreshing the brand's Instagram page for more updates. Would you say cheers to a Dole Whip Beer?