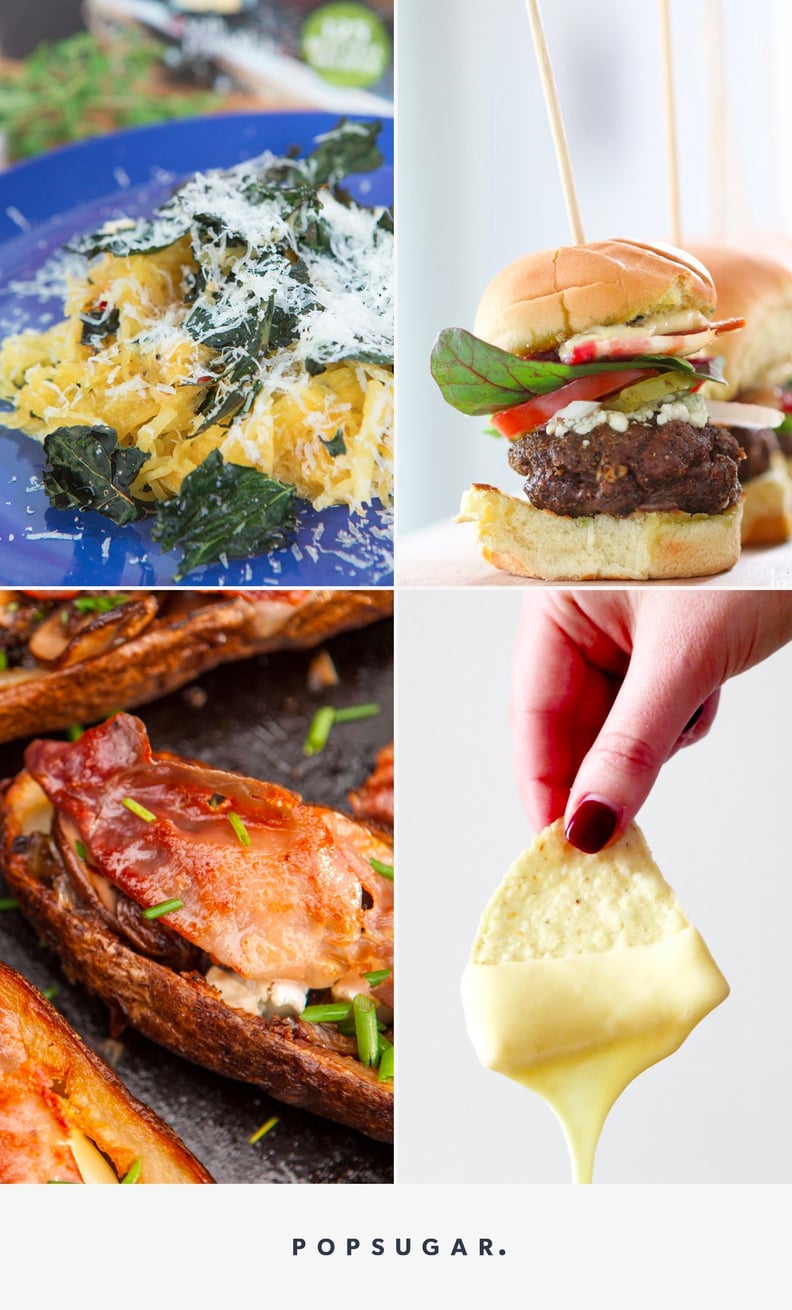 POPSUGAR Photography
Inspired by Charm
POPSUGAR Photography
Inspired by Charm
Do you ever watch Diners, Drive-Ins, and Dives and suddenly get the urge to eat what Guy Fieri's eating? These recipes may not be for dishes from the show, but they are recipes from the Food Network host himself. In case you needed any further proof that Guy Fieri is just as good at cooking as he is at eating for a living, try out any of his recipes ahead, from bacon tomato pasta to game-day-approved nacho cheese.
01
Roasted Spaghetti Squash With Kale and Parmesan
Guy Fieri makes healthy dinners at home just like you do, and one of his own recipes is this roasted spaghetti squash with crispy kale and parmesan cheese. It's just as flavorful as any other Guy Fieri recipe thanks to oregano, garlic, and red chili flakes.
Get the recipe: roasted spaghetti squash with kale and parmesan
02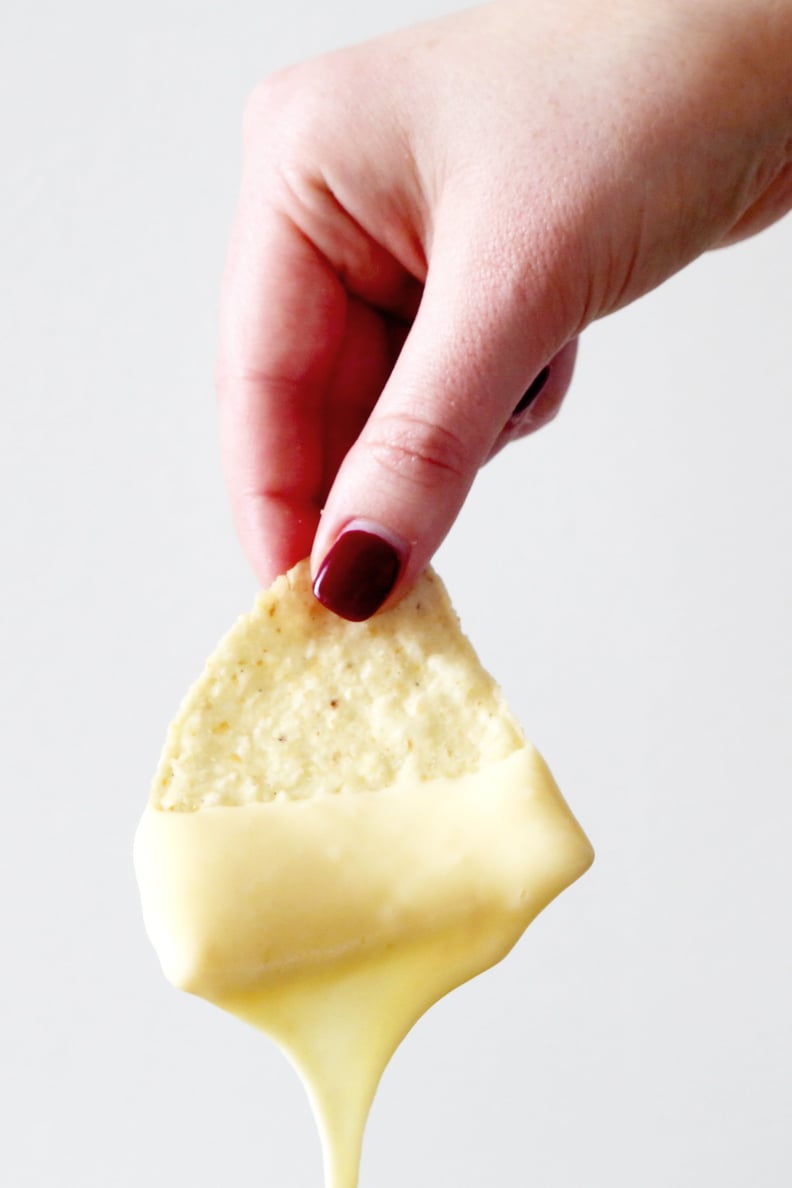 Super Melty Cheese
One of Guy Fieri's favorite game-day eats is nachos, complete with a creamy SMC. He explained in an interview with POPSUGAR, "I think one of the things that we all love about nachos is nice, creamy cheese. We call it SMC, Super Melty Cheese." This top-notch cheese sauce recipe is perfect for using as a dip, drizzling over nachos, or using for mac and cheese.
Get the recipe: super melty cheese
03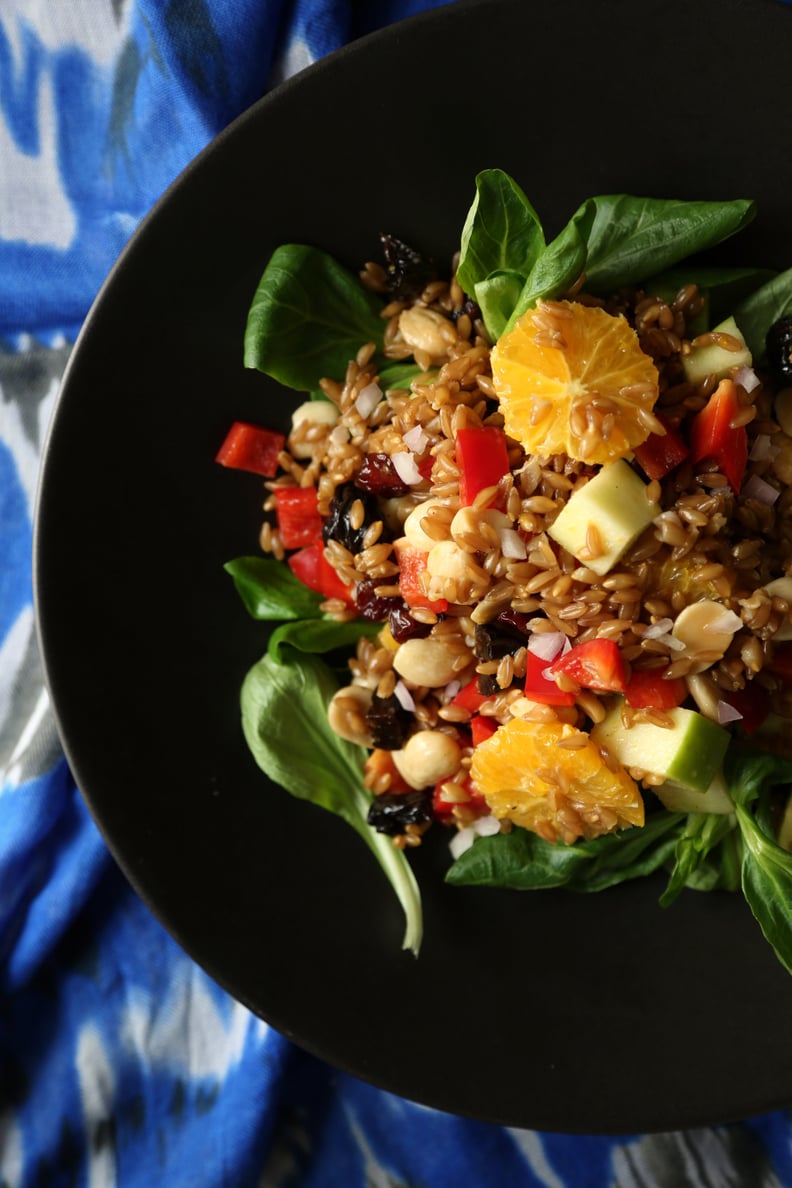 Vegan Farro Salad
Guy Fieri makes vegan salads?! Yes, it's true. And once you make the citrusy salad packed with orange, dried cherries, almonds, apple, and arugula, you'll want to make it a part of your regular lunch routine.
Get the recipe: vegan farro salad
04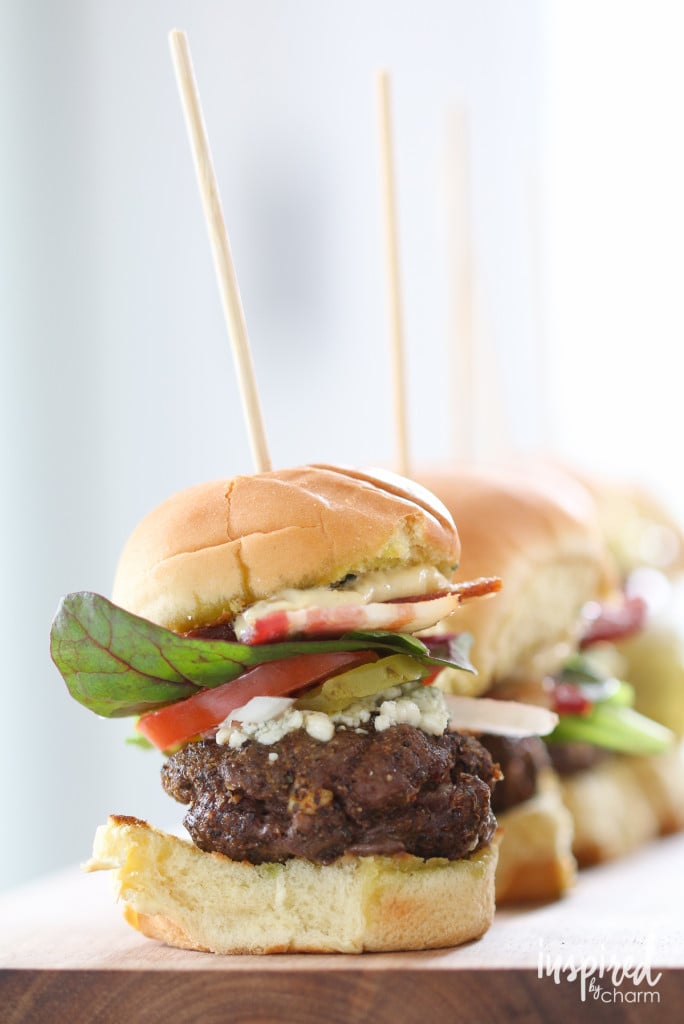 Black and Blue Sliders
If you're going to trust anyone for a slider recipe, it should probably be Guy Fieri. A blackening spice seasons the beef patties to perfection, and a homemade garlic butter and aioli make them over-the-top juicy and flavorful.
Get the recipe: black and blue sliders
05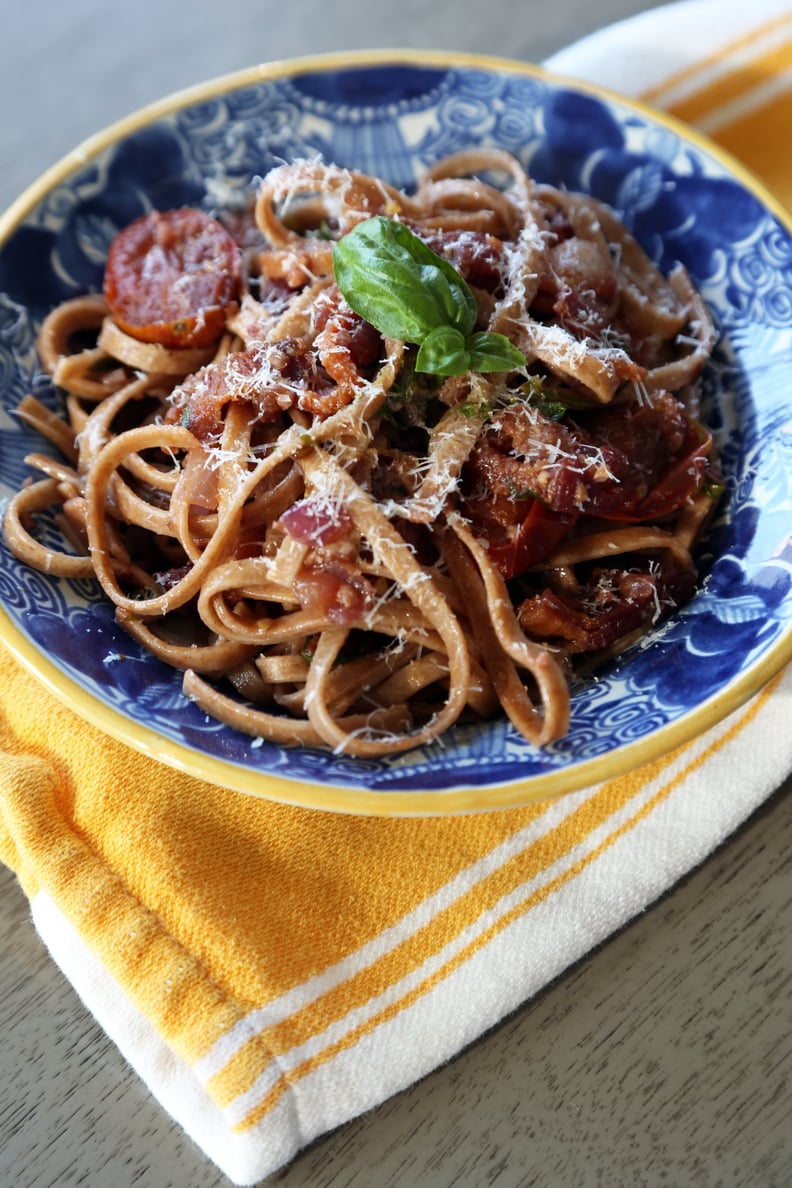 Bacon and Tomato Pasta
Inspired by the classic Italian dish amatriciana, Guy Fieri's bacon and tomato pasta is spicy, hearty, and downright delicious.
Get the recipe: bacon and tomato pasta
06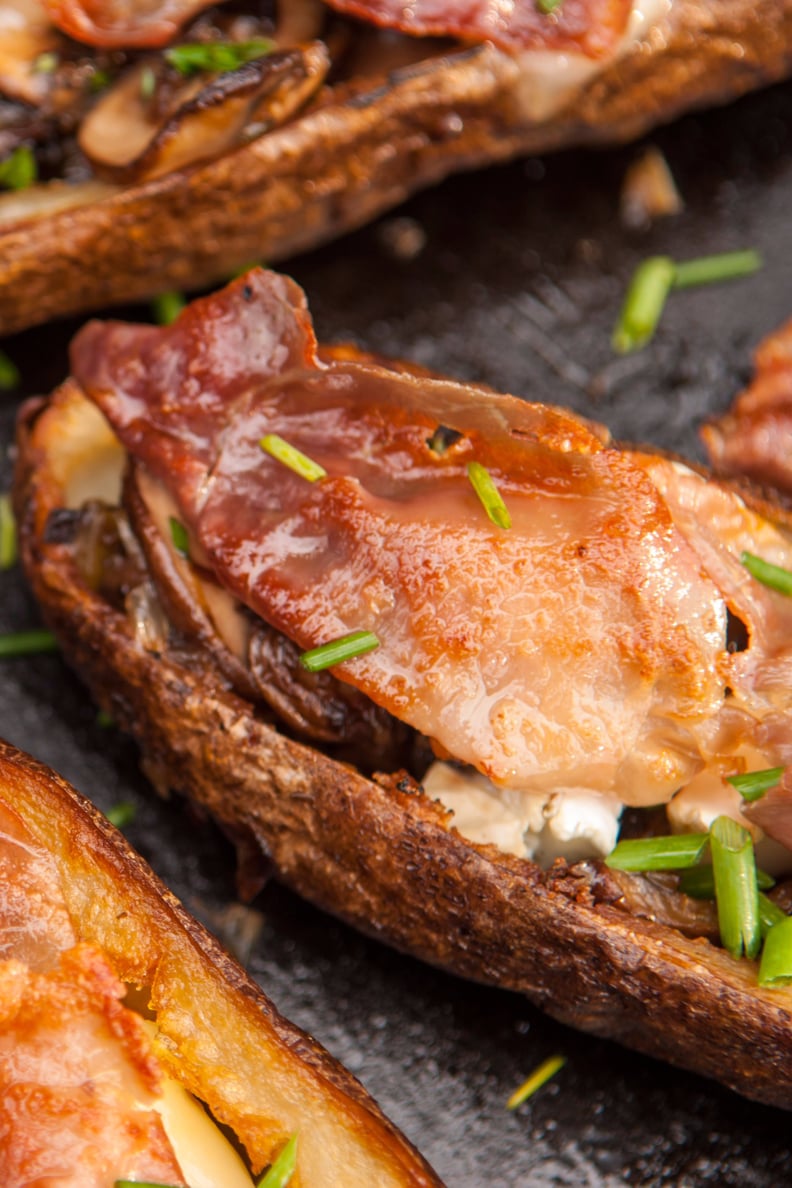 Elevated Potato Skins
There are potato skins, and then there are Guy Fieri's potato skins. Guy takes the standard appetizer to the next level by adding leeks, cremini mushrooms, brie, prosciutto, and chives.
Get the recipe: Guy Fieri's potato skins