Bacon and Tomato Pasta Recipe
Bacon and Tomato Pasta: Sauté It, Don't Delay It!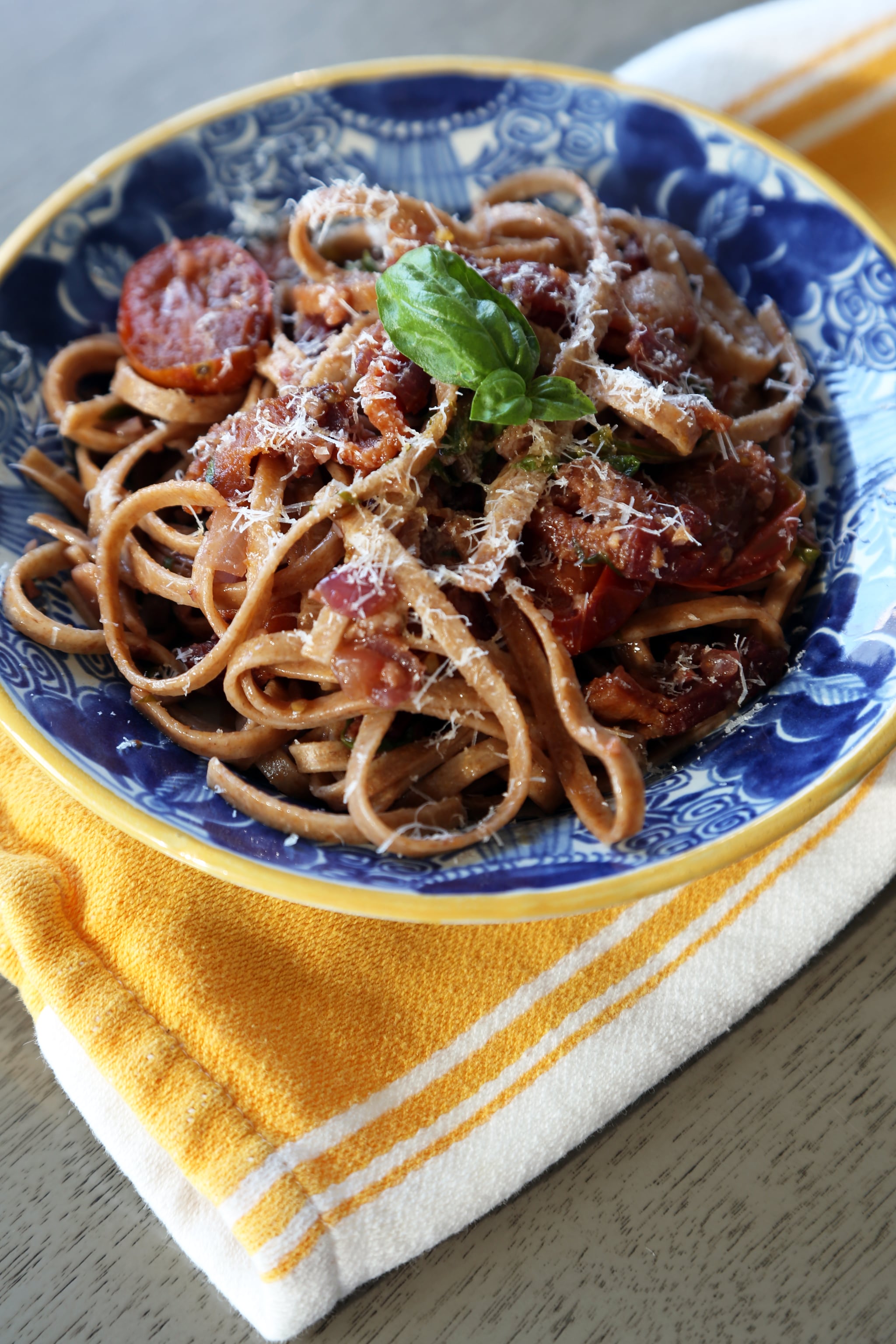 I'm going to let you in on a little secret: Guy Fieri never fails to impress me. Whether it's a meal I've eaten prepared by the chef himself, a recipe from his latest cookbook, or an old dish I want to make, his food is yummers-wowsy. Err, OK, I'll leave Guy Fieri to Fieri-fy ridiculous descriptions of delicious food. In the meantime, I'll be making this fantastic pasta dish every week. Guy's recipe for bacon and tomato pasta is inspired by amatriciana, a classic Italian pasta sauce made of guanciale, tomatoes, and pecorino cheese. His version calls for bacon to replace the guanciale, ripe Summer tomatoes, and parmesan instead of pecorino. This dish comes together in a little over 30 minutes yet tastes like it took you all day. Even though I just made it, I'm already craving it again!