TikTok's Easy Tomato Spread Recipe With Photos
I Tried TikTok's Easy Tomato Spread Recipe, and Next Time, I'm Making It in Bulk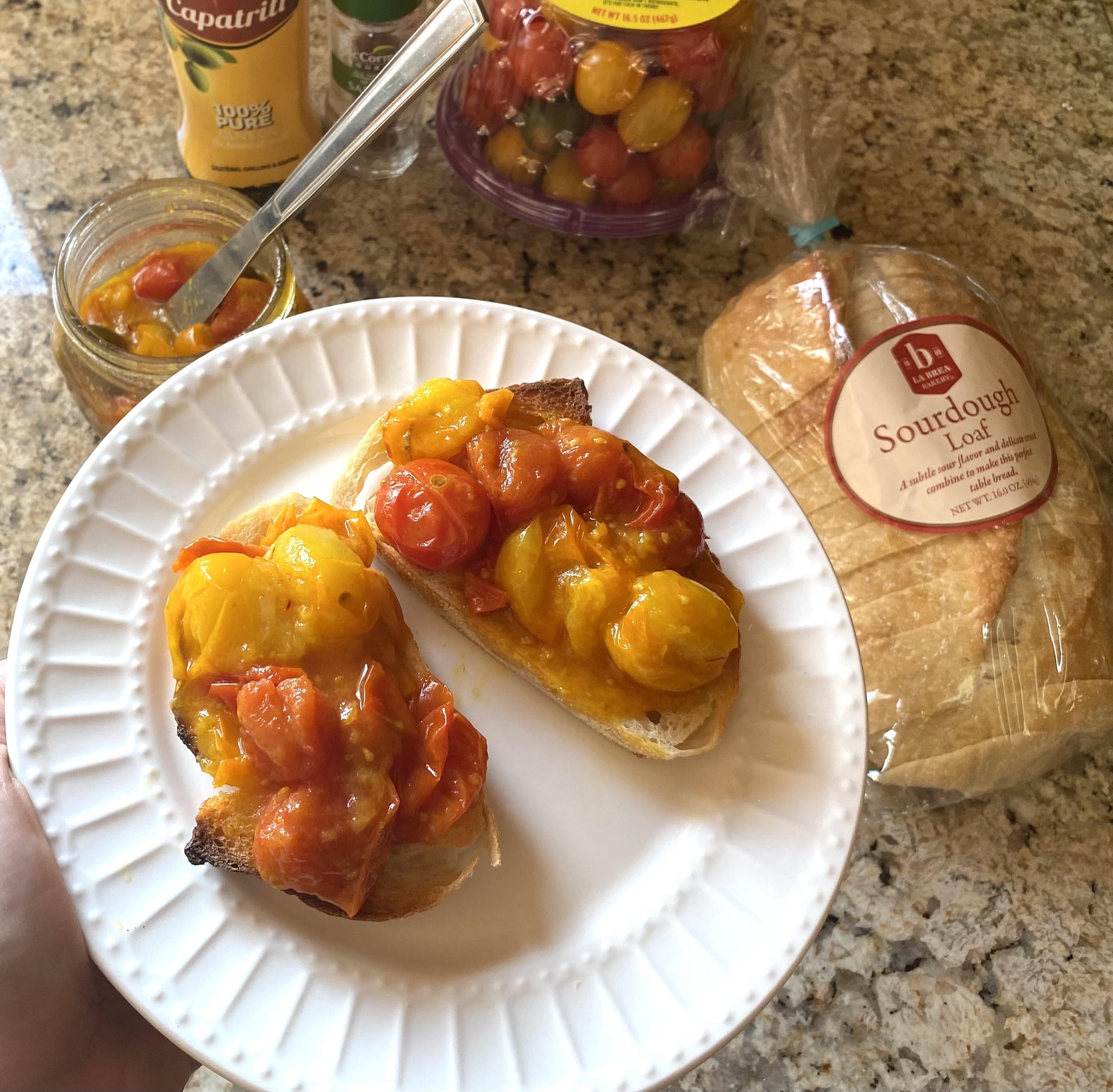 The first time I saw this tomato spread recipe on TikTok, I thought it was too good to be true. It seemed impossibly easy, and I feared that it might end in disappointment and an overabundance of jammy cherry tomatoes. But after taking my first bite, layered onto a piece of toasted sourdough bread, I realized it's nothing short of genius.
This tomato spread is almost as easy to make as taco pickles, mostly because they require very few ingredients and very little effort. According to TikTok user @whatsgabycookin, you layer cherry tomatoes onto a skillet with olive oil, turn it up to medium, add a pinch of salt and saffron, let it cook for 30 minutes, and then voilà: you have yourself a tomato spread.
Taste-wise, it's worth the hype. The flavor is exactly as you'd expect tomato spread to taste: tangy and refreshing. It's a brilliant way to make use of any spare cherry tomatoes in your fridge, even the wrinkly ones you wouldn't usually go for. Spread onto toast, it's a delicious snack. But I think it would also pair great with pasta, as a topping for chicken, or mixed into veggies.
Some TikTokers are up in arms about using saffron in this recipe because it leans on the expensive side. Admittedly, paying $14 for a 0.06-ounce bottle isn't exactly ideal, especially since it doesn't add a ton of flavor to the dish. The recipe creator says, "you can omit [the saffron] entirely," or swap it out with a more common seasoning like garlic powder.
Per the creator, a jar of it will stay good in the refrigerator for two weeks, and it can even be frozen if you want to extend its lifespan. If you're a tomato enthusiast like I am, you're going to want to keep this tomato spread around as long as possible — and make in bulk the next time.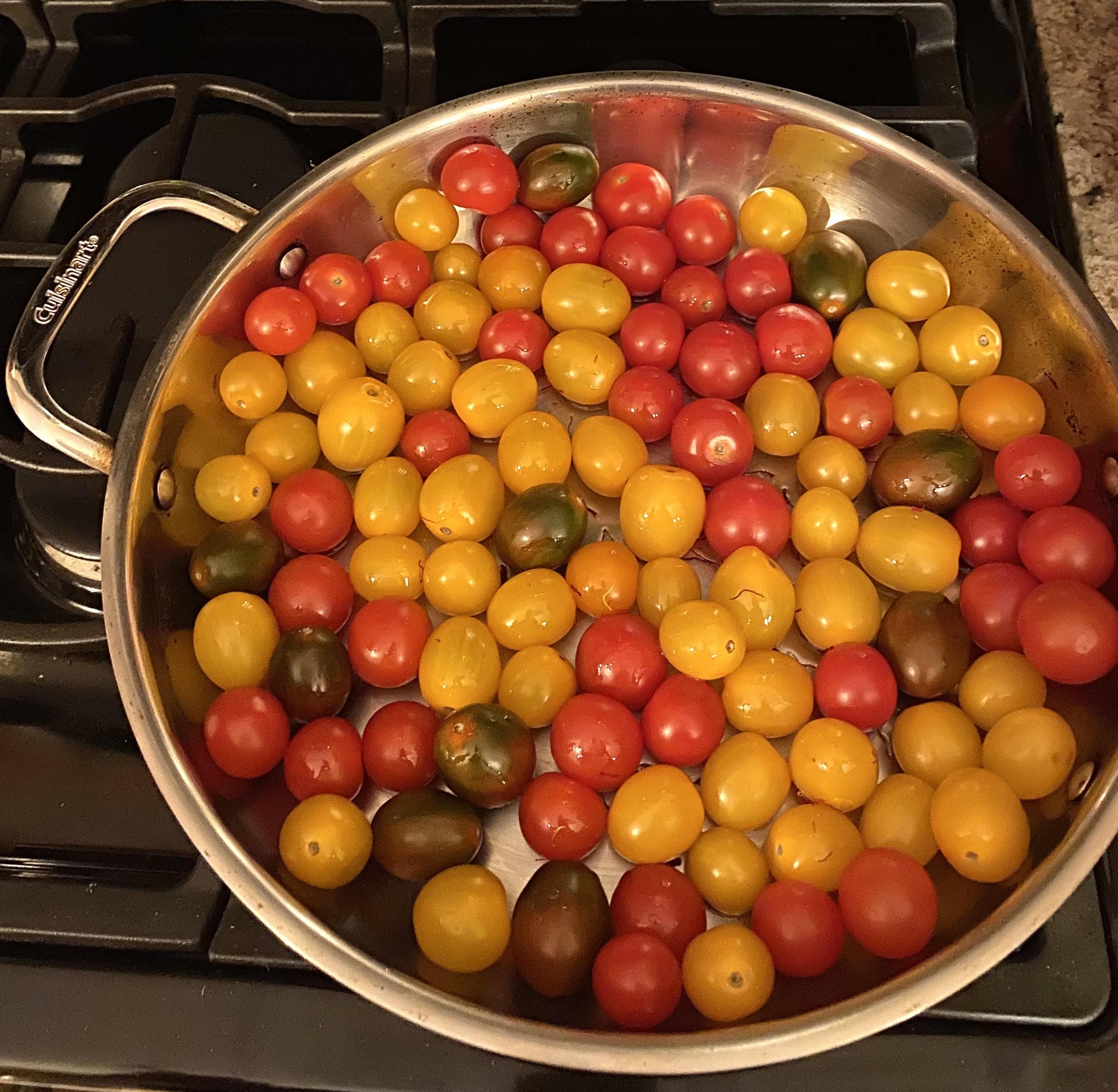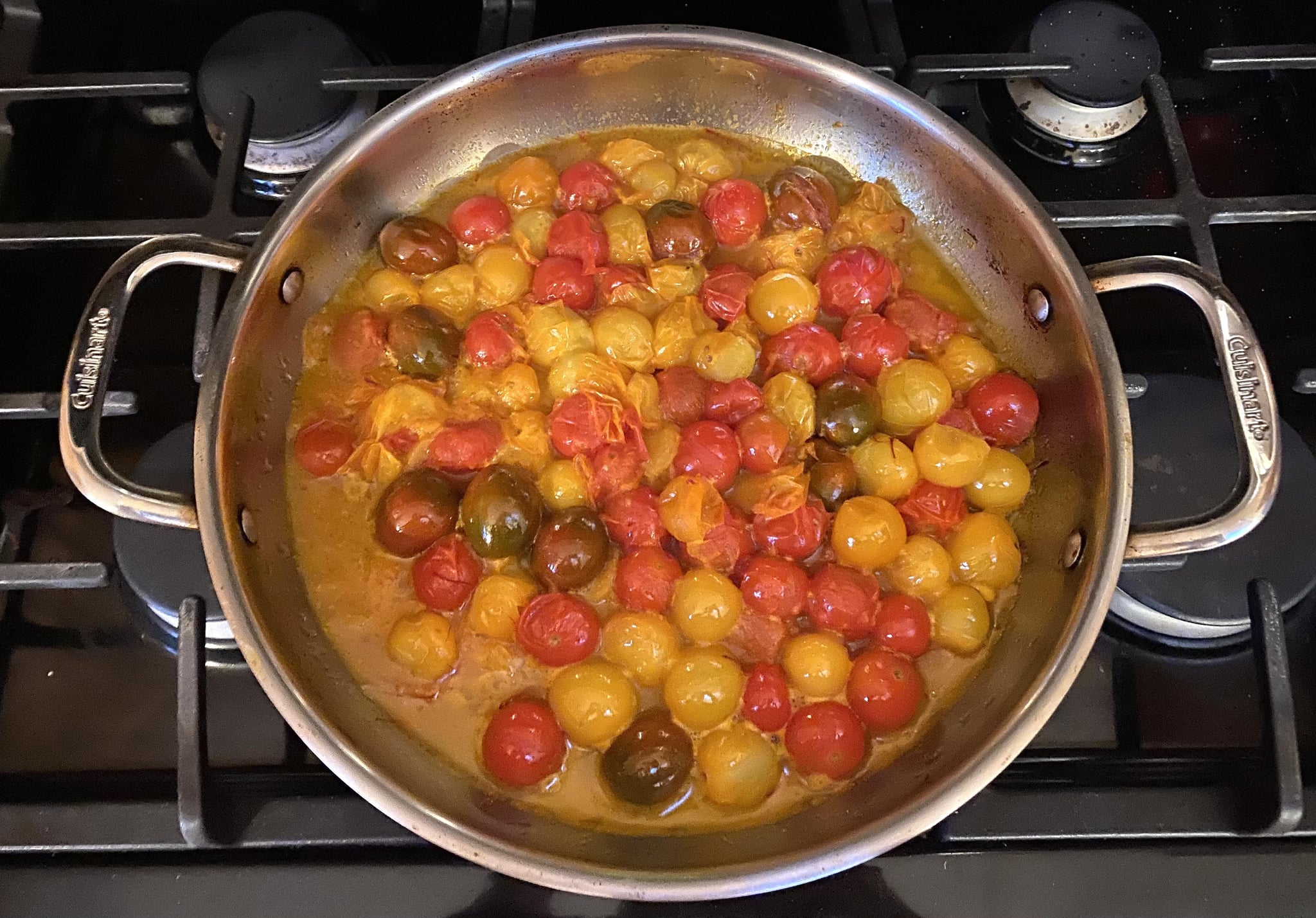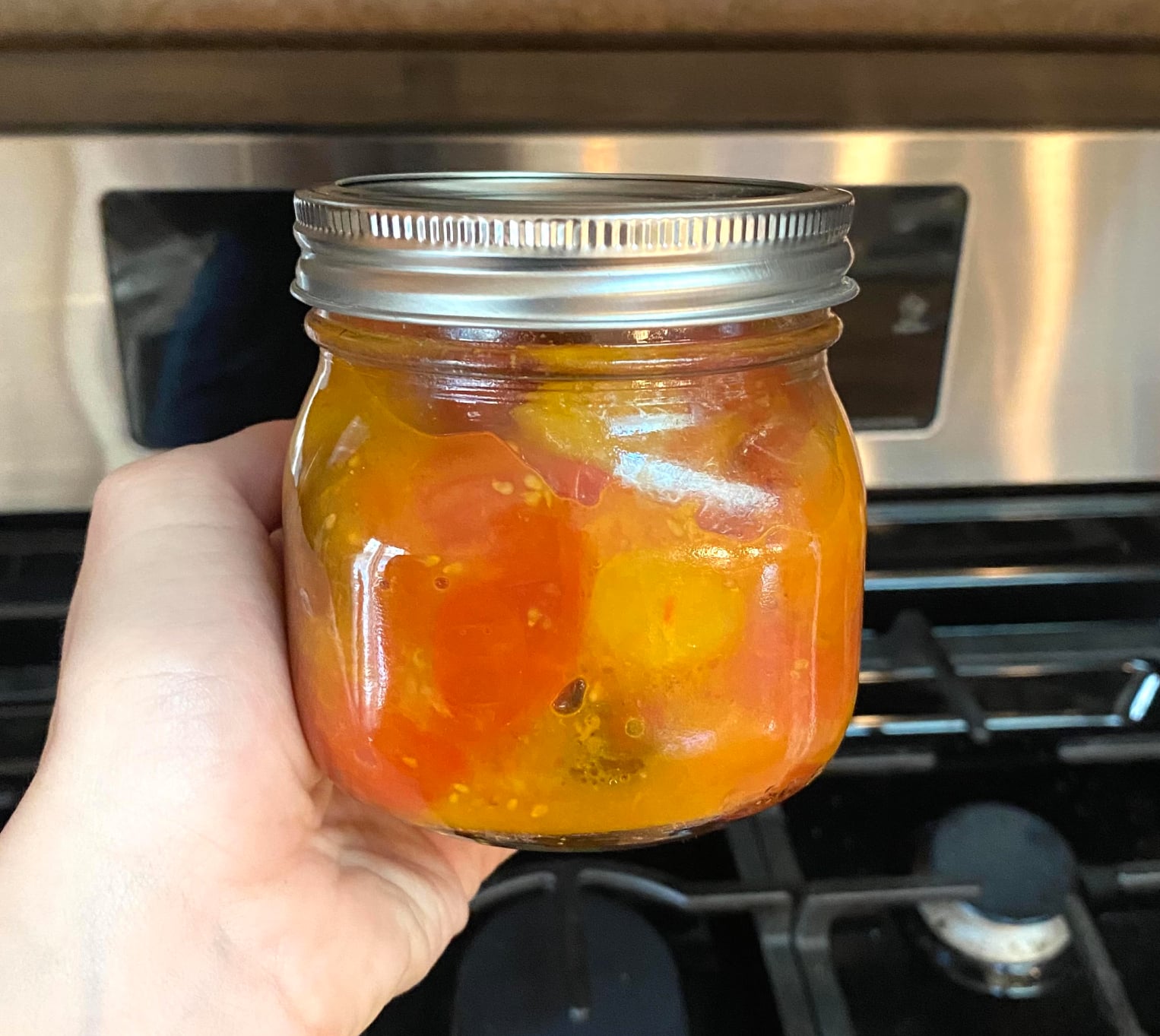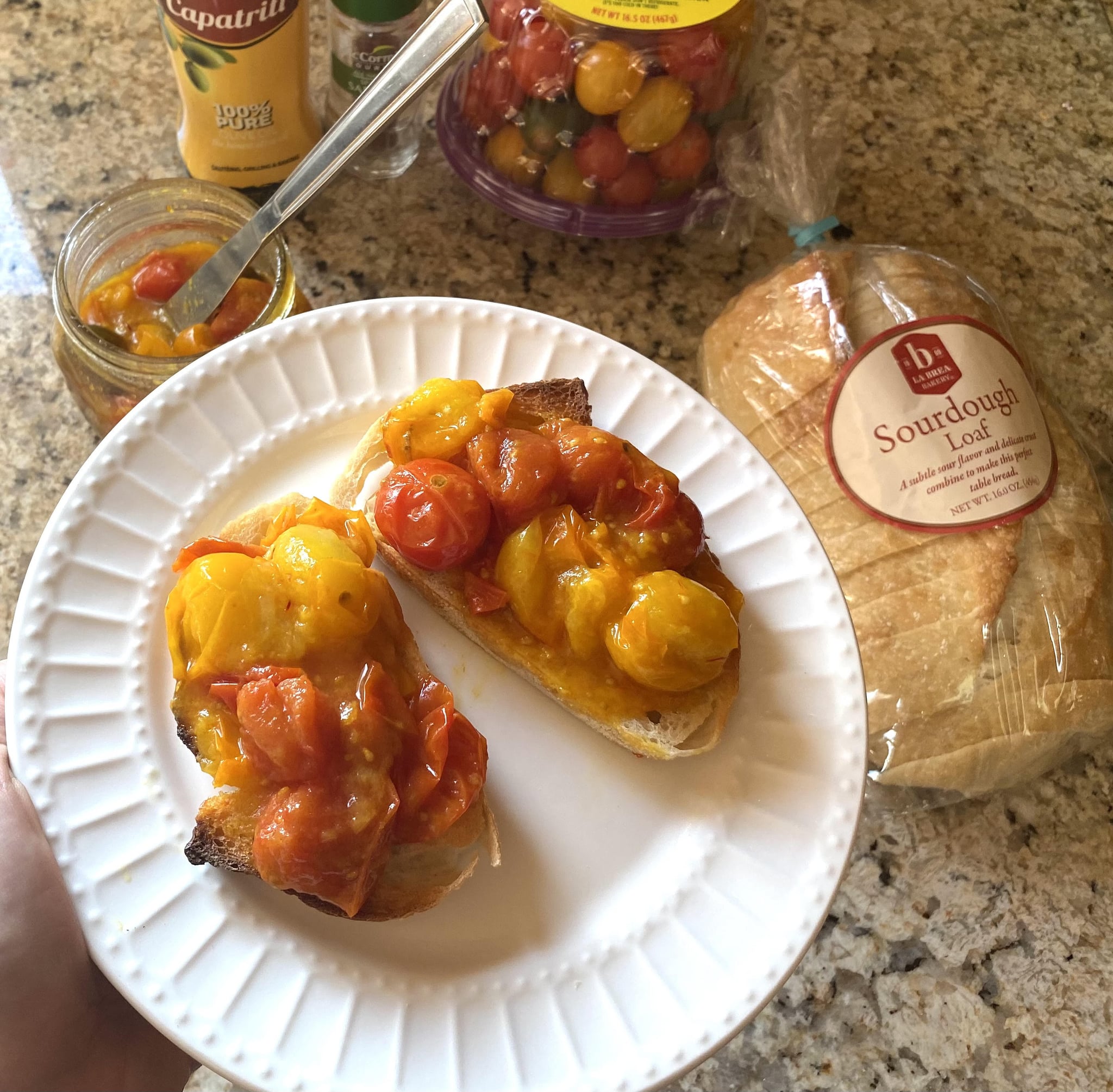 Easy Tomato Spread
TikTok User @whatsgabycookin
Notes
If saffron is out of your budget, feel free to use garlic powder instead.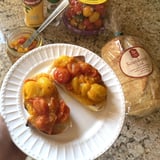 Ingredients
Cherry tomatoes
Olive oil
10-15 strands of saffron
Salt
Directions
Pour washed cherry tomatoes into a skillet, followed by a hearty "glug" of olive oil.
Add about 10-15 threads of saffron into the pan of cherry tomatoes, followed by salt.
Turn heat up to medium.
Let cook for 30 minutes, stirring occasionally.
Let cool and then transfer into a container. Refrigerate for up to two weeks.
Enjoy on toast, with pasta, on chicken — however you please.
Information
Category

Side Dishes

Yield

1 small jar

Total Time

29 minutes, 59 seconds