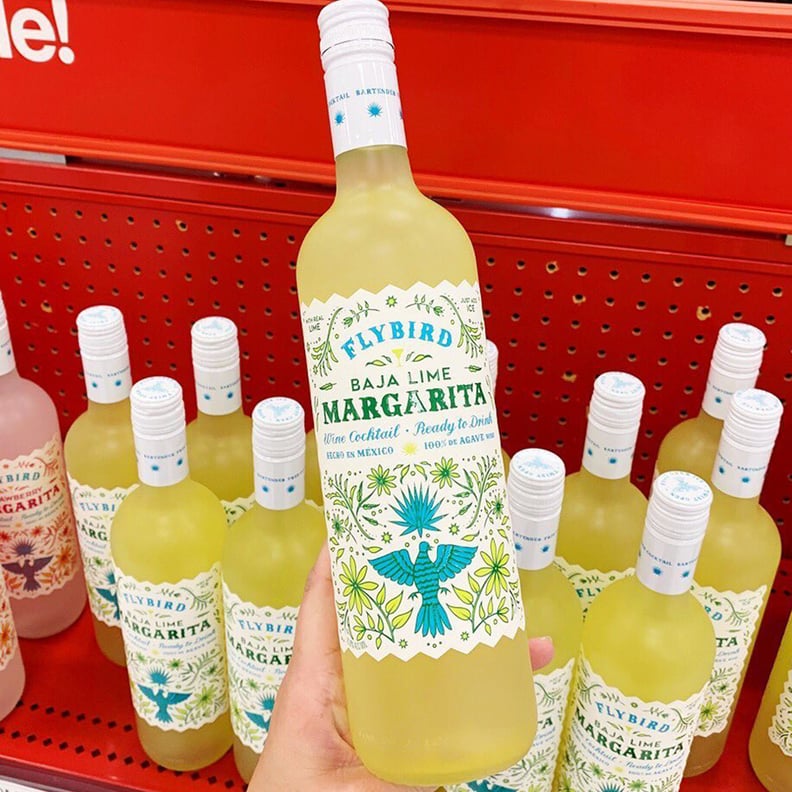 If you love the tart, refreshing taste of a margarita, but you're not in the mood for tequila, Target now offers an exciting alternative: bottled margarita wine cocktails. All you have to do is pour the fruity mix over ice, and you have yourself a delicious, ready-to-drink marg. And while they might not contain any tequila, the beverages from Flybird Cocktails still have 15 percent ABV to get you buzzed for happy hour.
The bottled drinks come in two flavors — Baja Lime and Strawberry — both of which are made with ingredients like natural juices, cane sugar, dried fruits, and agave wine. According to the Flybird Cocktails website, the lime version is a classic marg cocktail with bright lemon-lime citrus flavors, while the blush-hued strawberry flavor is made with strawberry juice and dried grapes.
It looks like shoppers first started discovering the pretty $10 bottles at Target stores in June, but the margarita wine cocktails have since popped up at additional locations like Sprouts and local liquor shops. If you'd prefer to skip the hunt, you can also order the twist-open bottles directly from Flybird Cocktails's online store for $15 a bottle. Get a closer look at the beautifully labeled bottles below.