Gordon Ramsay to Release Hell's Seltzer Hard Seltzer in 2021
Gordon Ramsay Is Launching a Hard Seltzer Brand, and the Flavors Sound F*cking Incredible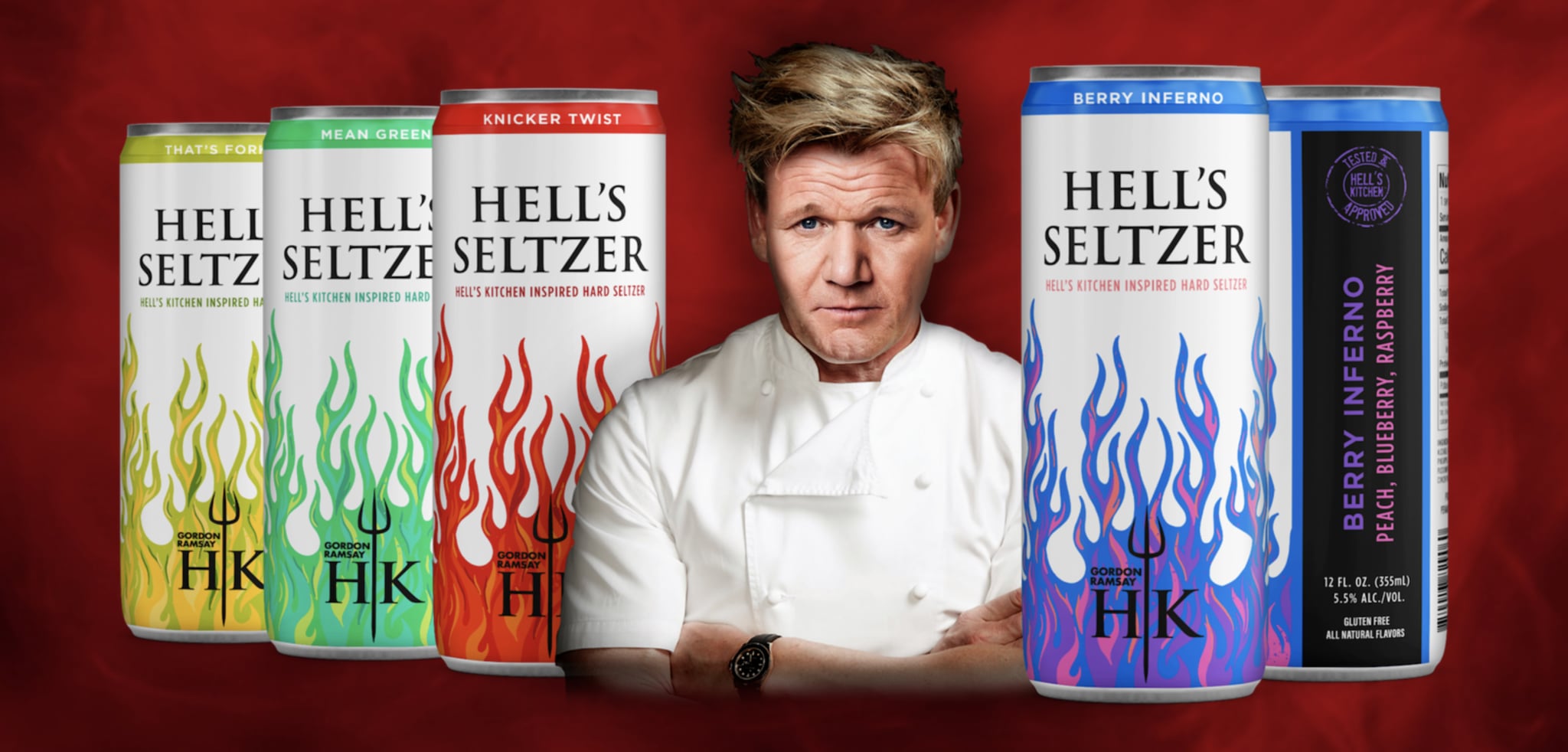 Gordon Ramsay is ready to take your taste buds to hell — in a good way, of course. The celebrity chef and father of five just announced plans to launch his own hard seltzer line next year, and the branding is on-freakin'-point, if we do say so ourselves.
Aptly dubbed Hell's Seltzer as a nod to his Hell's Kitchen cooking competition series and restaurant chain, the spiked beverages come in four bold flavor combinations: Knicker Twist (passion fruit, pineapple, and orange), Mean Green (kiwi, lime, mint, and pineapple), Berry Inferno (peach, blueberry, and raspberry), and That's Forked (key lime, vanilla, and graham). According to the brand's website, each sip promises a "f*cking sinsational" drinking experience, and considering Gordon's refined palate, we know he's not lying.
"Yes, even I enjoy a hard seltzer after a long day," Gordon said in a statement, "so I decided to toss the devil horns into the ring and heat things up!" Hell's Seltzer will officially hit shelves in 12-can variety packs in early 2021, and any interested retailers can currently request to sell it. Each flame-adorned can contains 5.5 percent ABV, which is just a notch above the five percent offered by competing brands like White Claw and Truly. What's not to love?
Image Source: Hell's Seltzer