As POPSUGAR editors, we independently select and write about stuff we love and think you'll like too. If you buy a product we have recommended, we may receive affiliate commission, which in turn supports our work.
Good morning, mortals . . . hungry for Halloween? Target is selling a trio of waffle makers that will get you into the spooky spirit with skull, spiderweb, and pumpkin shapes to choose from. Invite your friends over for a bloodcurdling breakfast like no other, or better yet, cook them up a few spooktacular waffles for dinner.
The Dash Mini Waffle Makers are super compact and can fit into almost any cabinet or small space in your kitchen — you hear that, apartment renters? Simply plug in the Halloween waffle maker of your choice and get ready to endure the spooky creations it makes. It even comes with a recipe guide so you don't get stumped on what kind of waffle to chef up. To further sweeten the deal, these waffle makers heat up fast (like, really fast), so you can get to munchin' as quickly as possible.
If you're interested in one of these nonstick Halloween waffle makers for your next meal, grab some batter and maple syrup and see the haunted options available at Target. The little appliances are perfect for hosting a Halloween brunch and quite possibly better than Halloween candy alone. Check them out ahead for yourself before it's too late.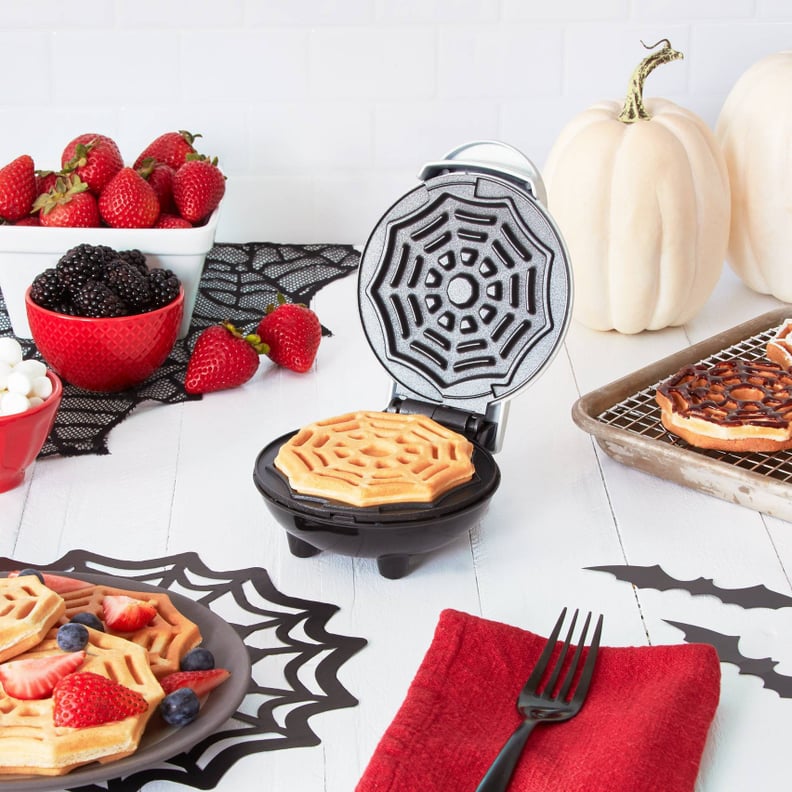 A Spiderweb Halloween Waffle Maker: Dash Spider Web Mini Waffle Maker
The Dash Spider Web Mini Waffle Maker ($13) will turn your waffle into a perfectly "spun" spiderweb. In fact, its web-like indents are excellent for holding maple syrup and melted butter. Every kid (and adult) will enjoy a pancake from this little unit.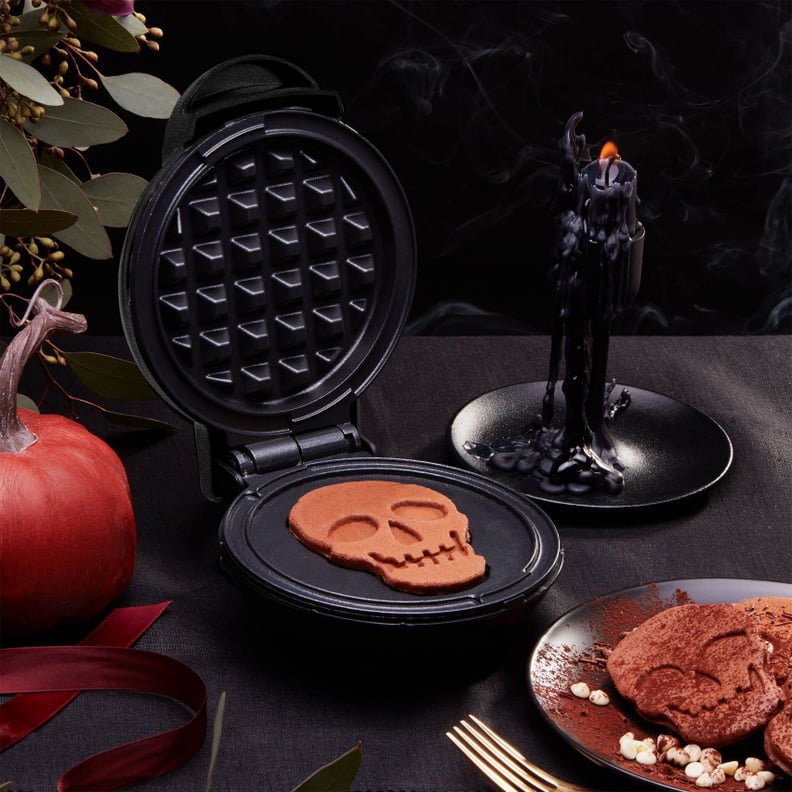 A Skeleton Halloween Waffle Maker: Dash Skull Mini Waffle Maker
The Dash Skull Mini Waffle Maker ($13) is bad to the bone. It's a great addition to your spooky-season decorations and makes for an out-of-this-world brunch. Simply plug it in and get ready to spook your friends and family with its hair-raising design.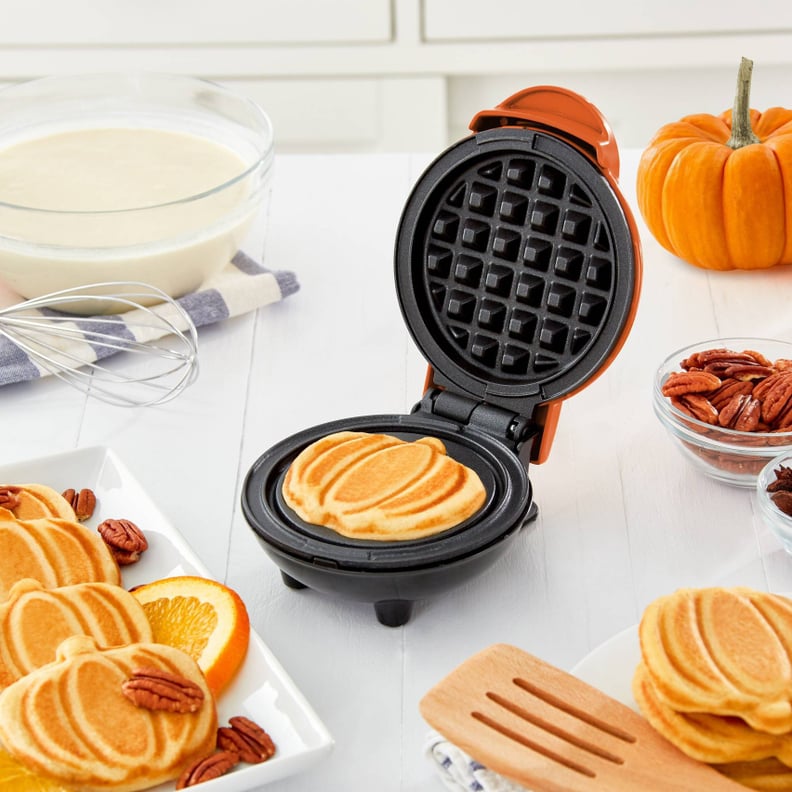 A Fall-Themed Halloween Waffle Maker: Dash Pumpkin Mini Waffle Maker
The Dash Pumpkin Mini Waffle Maker ($13) is something you'll enjoy all autumn long. Its orange design adds the perfect pop to your kitchen, while its pumpkin-shaped waffles are great for cozy fall breakfasts. The waffle maker heats up quickly, so you won't have to wait long for a delicious snack.