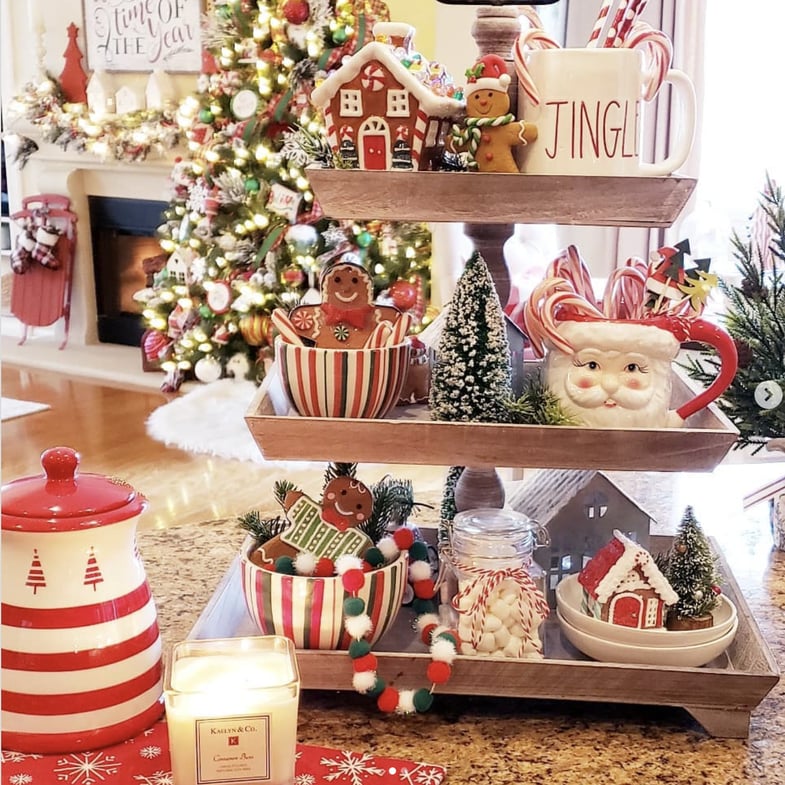 Frequent hot cocoa consumption is basically required all winter long as far as I'm concerned. You can enjoy it so many different ways (in a cup! in cookies! with marshmallows!), and just those two magic words of "it's ready" can bring the whole family or your best group of friends together for a cozy night in. And because there are so many different toppings and additions you can make to your hot cocoa to get it just right, we can't think of a better way to enjoy it than by setting up a hot cocoa bar! We love the trend of turning anything into a charcuterie board, but sometimes a bar is the better option — meaning, everyone can go up and make as many cups as they like, however they like it.
These drink stations are festive and cozy, and can be personalized in so many ways. Love The Grinch? Go hard on green cookies and marshmallows for your bar. Want something more traditional? Stick to peppermint swirls and chocolate spoons. And don't forget to include a few cute mugs for a perfect winter evening. Personally, I'll be using bowls of marshmallows and sprinkles, but I'm already thinking of other delicious treats I could add to the mix, like graham cracker crumbs and M&M's.
If you're wondering how to set up a hot cocoa bar for your friends and family, keep reading for 30+ beautiful photos for some fun inspiration!