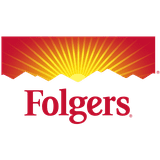 We've partnered with Folgers® Coffee to help you get maximum enjoyment out of your morning cup (or more) of coffee.
As much fun as it can be to pop down the street to your local cafe, the ability to make a top-notch cup of coffee at home can be game-changing. There's no need to wait in line, spend an extra five bucks, or even put on real clothes.
You don't need a fancy espresso machine or special training, either — a few simple upgrades to your usual routine can make a huge difference. Follow these five easy steps to take your next cup of coffee from just OK to on-point.