Ian Somerhalder and Paul Wesley Are Releasing a Bourbon
The Salvatore Brothers Teamed Up on a Bourbon, and Suddenly I Love Dark Liquor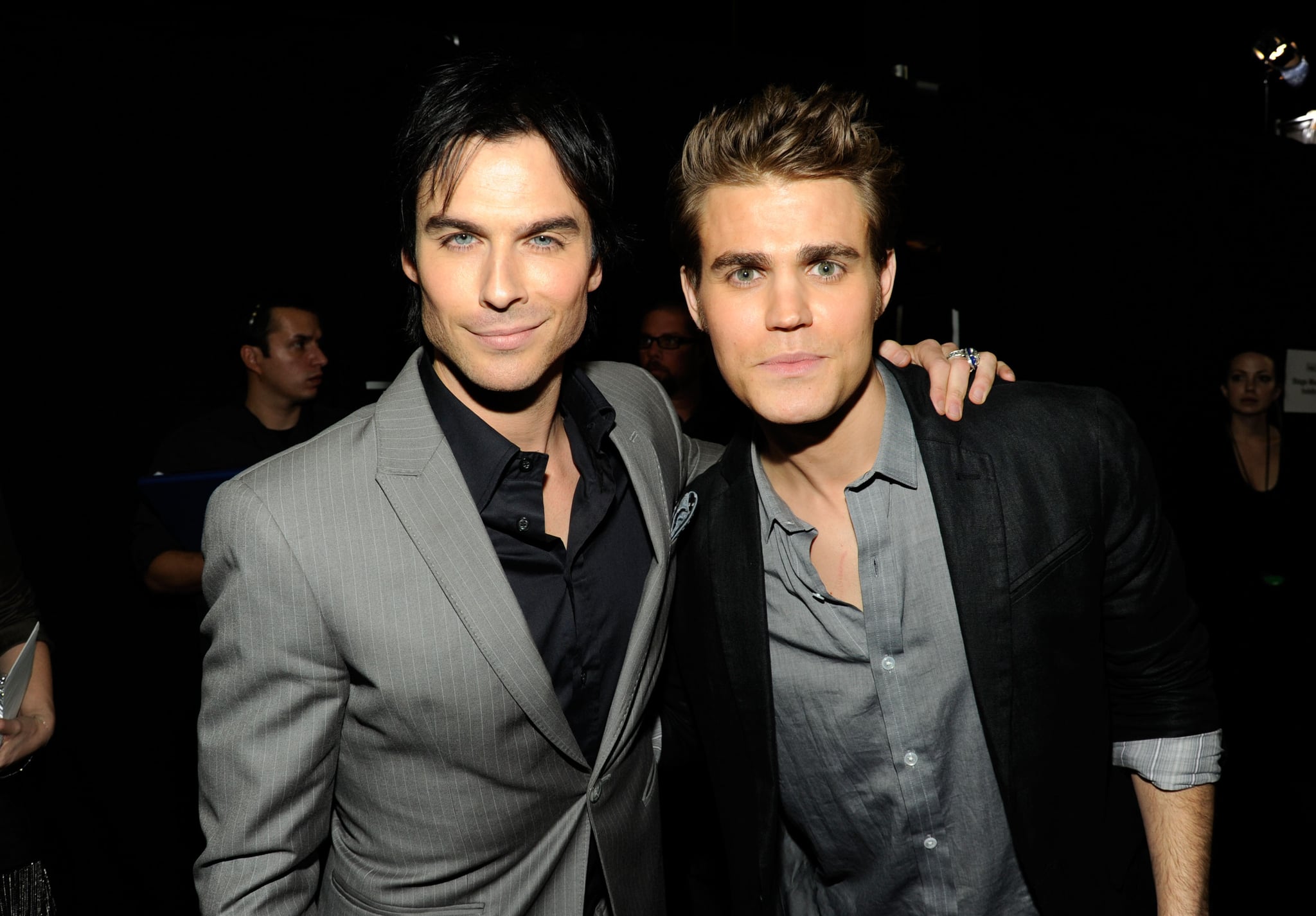 When it comes to alcohol, I typically stick to clear ones like vodka, gin, and spiked seltzer. But it looks like I'll be venturing into the world of dark liquor soon, now that Damon and Stefan Salvatore — er, I mean Ian Somerhalder and Paul Wesley — have reunited to create their own bourbon. The Vampire Diaries costars just launched a new liquor company dubbed Brother's Bond (hah, get it?), and my taste buds are already tingling just thinking about it.
Ian first announced the bloody-exciting news on Instagram in September. "Can you imagine if the Salvatore brothers had their OWN bourbon?" he wrote. "Well, it's coming! @paulwesley and I have been working our asses off with our incredible team to make this happen." The actor directly addressed the devoted Vampire Diaries fan base, adding, "You've given us so many wonderful years as these characters and we want to bring you something to enjoy that brings back some great memories and some good times to come!"
As if the Salvatore brothers teaming up on a new liquor brand wasn't thrilling enough, Ian added that Brother's Bond will help in the fight against climate change. "Part of our company mission and ethos is to invest profits into helping our world through regenerative agriculture and farming practices," he explained. "It's the surest and quickest way to slow climate change by sequestering carbon and producing oxygen." Well, that's most certainly a mission we can cheers to!
After months of anticipation, Ian finally revealed what Brother's Bond bourbon looks like on Wednesday. "Here it is," he captioned an Instagram post showing off a bottle. "Our passion. Our baby." The label features each actor's signature, and the liquor is a tantalizing golden-brown color. If you'd like to stay in the know on the bourbon's official release, visit brothersbondbourbon.com and sign up for updates.