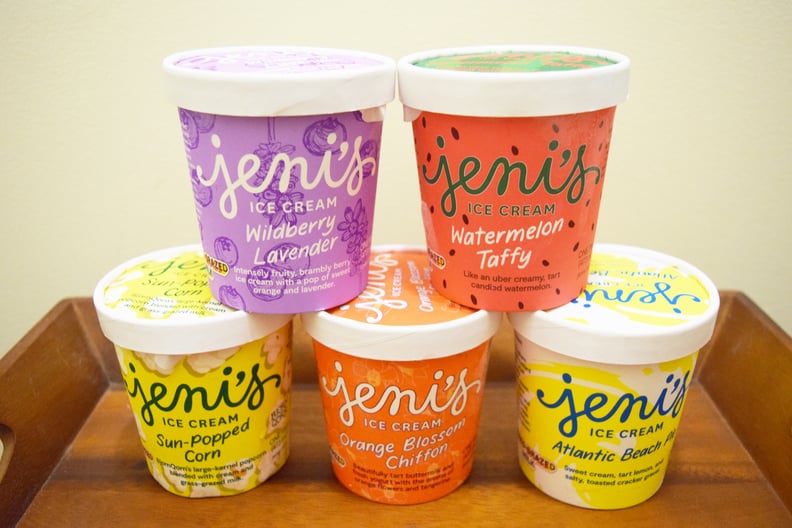 POPSUGAR Photography | Hedy Phillips
Jeni's Splendid has some of the most delicious and innovative flavors of ice cream we've ever tried. The brand is rolling out new state-fair-themed flavors for summer that are reminiscent of some of the most well-loved fair treats. I'm not talking your basic flavors, though. In true Jeni's Splendid fashion, the flavors are extra unique, and they include Watermelon Taffy, Orange Blossom Chiffon, Sun-Popped Corn, Atlantic Beach Pie, and Wildberry Lavender. Is your sweet tooth screaming yet? You can score this state fair collection on Jeni's website starting July 16 and have it delivered straight to your door to experience max deliciousness. If you want the lowdown on how it all tastes before you order, keep reading for a thorough review of each flavor — because we got an early taste.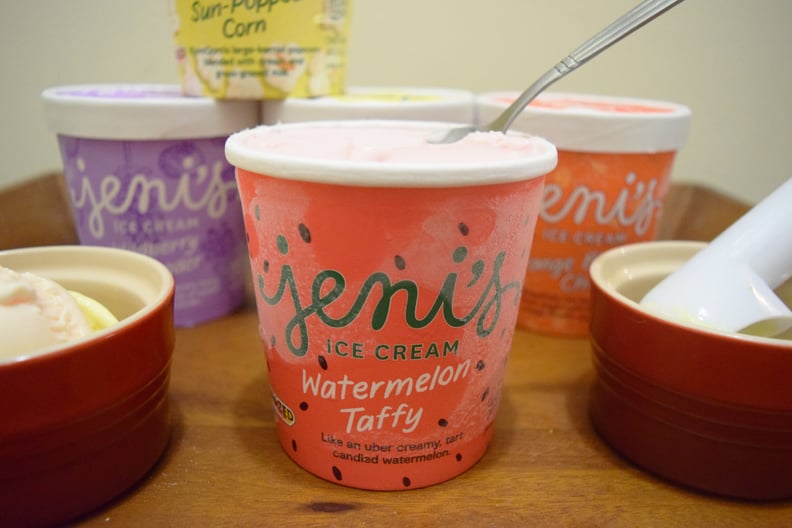 Watermelon Taffy
We need to talk about how incredible this flavor is. Do you remember those giant watermelon Laffy Taffy that had the candy seeds in them? I used to buy them at the park and the city pool when I was younger, and they were the epitome of summer. This ice cream absolutely evokes those same flavors and feelings. It's got some tartness to it, which is super refreshing for a hot day.
★★★★★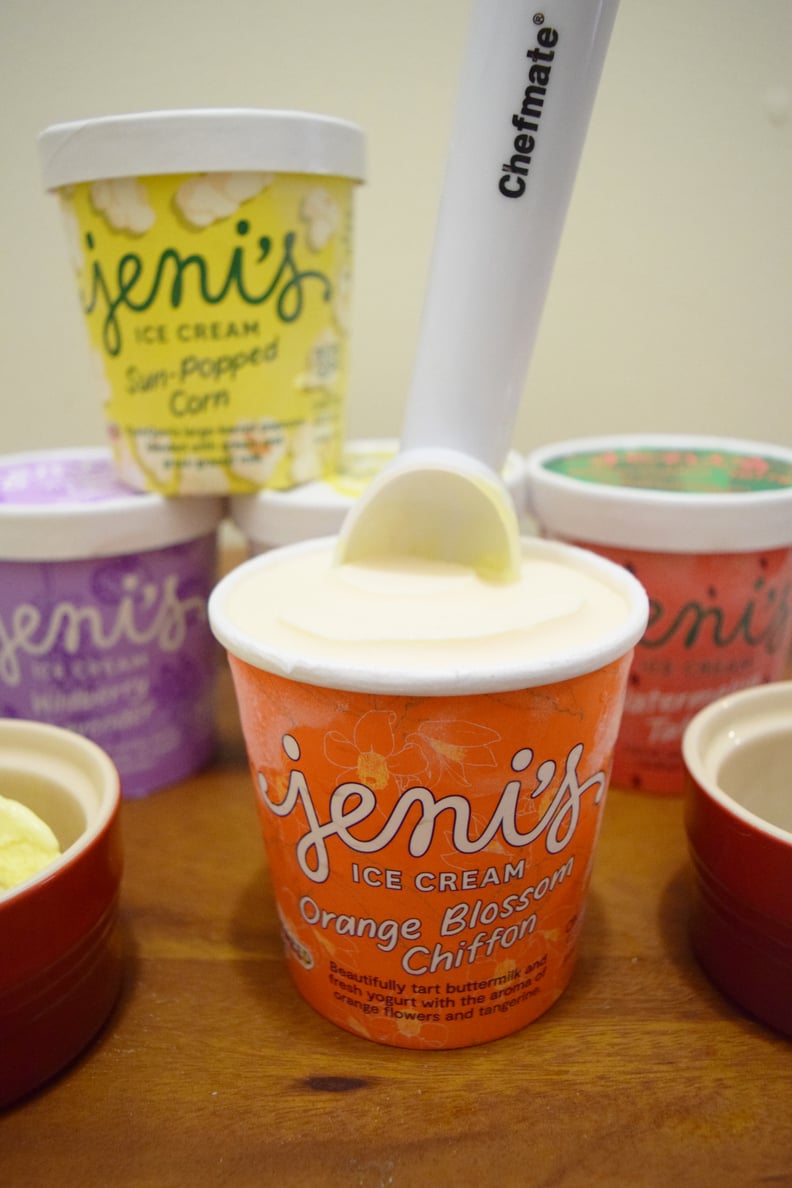 Orange Blossom Chiffon
This is another nostalgic flavor. The Orange Blossom Chiffon tastes very much like an orange-flavored Push-Up pop or an orange Creamsicle. It's very creamy, but also packed with smooth orange flavor.
★★★★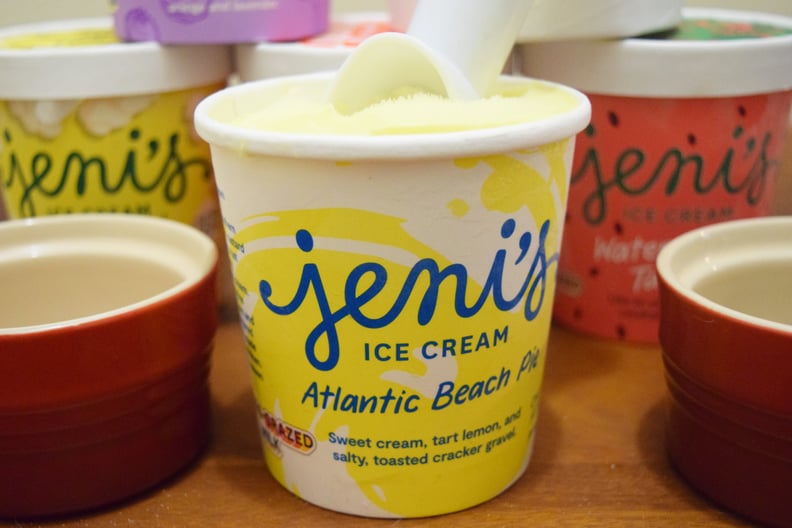 Atlantic Beach Pie
Pucker up, because the Atlantic Beach Pie flavor is tart! This flavor is reminiscent of a lemon or lime pie. The citrus is toned down with the sweet cream of the ice cream, but it definitely still has a zing to it. This is a great, refreshing treat on a hot day.
★★★★☆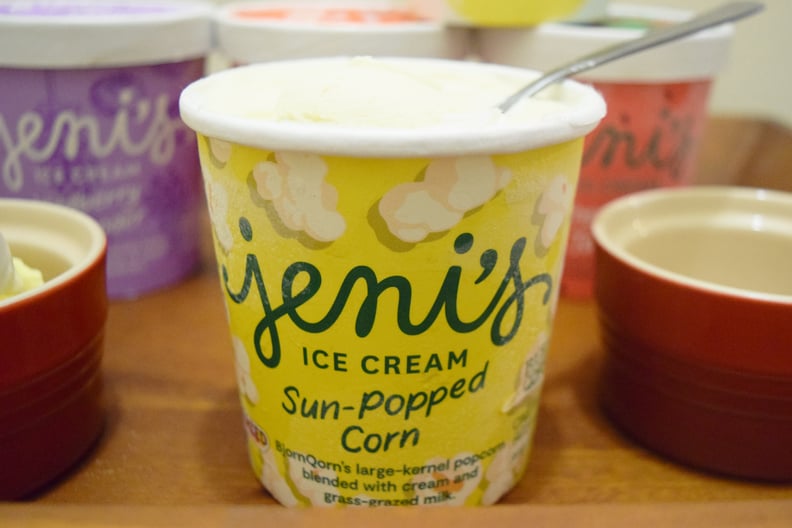 Sun-Popped Corn
I was afraid this one would taste weird. Popcorn in an ice cream? I don't know about that. But the popcorn flavor is pretty subtle and complements the creaminess of the ice cream. It definitely tastes of popcorn, but it's not too buttery. This is a great option for when you're craving popcorn but want something cold instead.
★★★☆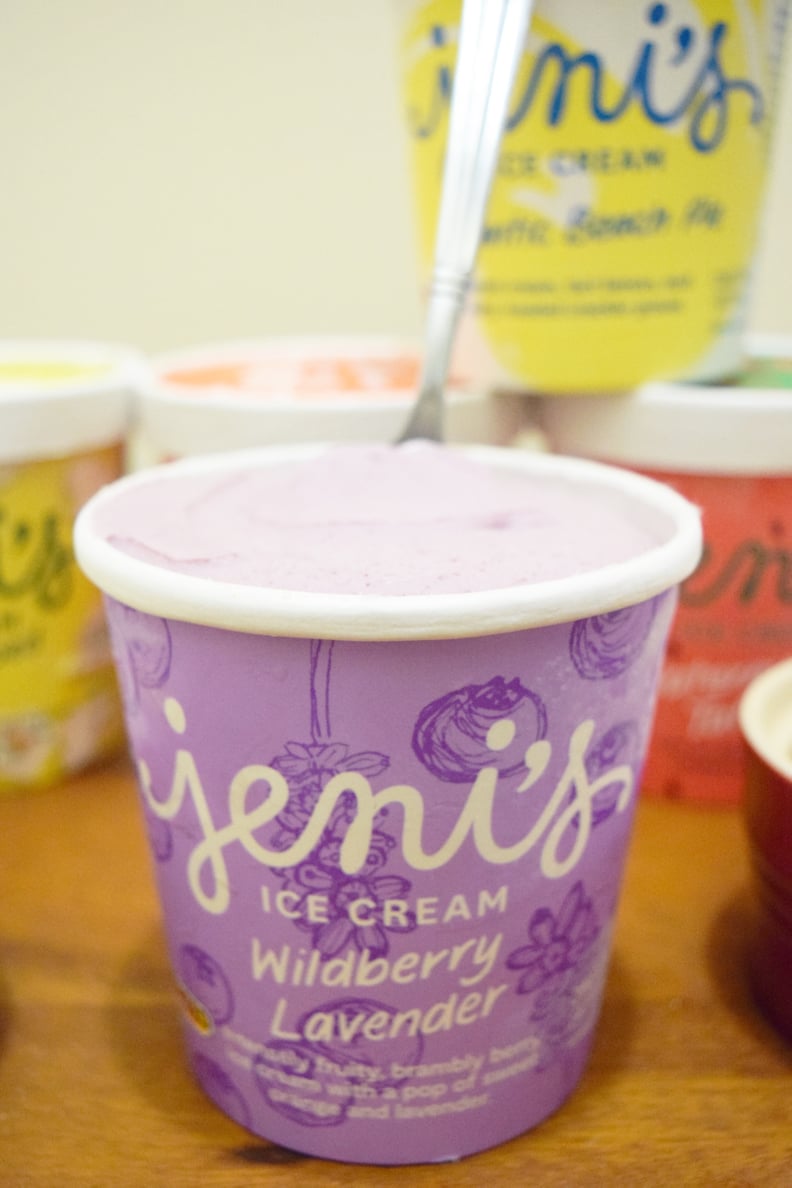 Wildberry Lavender
What's so great about this flavor is that the lavender isn't overpowering. Lavender has a tendency to taste really fragrant, but Jeni's was able to strike a balance between the wildberry and the lavender. The wildberry comes through nicely, which makes this a delicate berry flavor.
★★★☆