Jeni's Ice Cream Pluto Bleu Flavor Review
Jeni's Ice Cream Released a New Flavor With Tyler, the Creator, and It Tastes Like a Creamsicle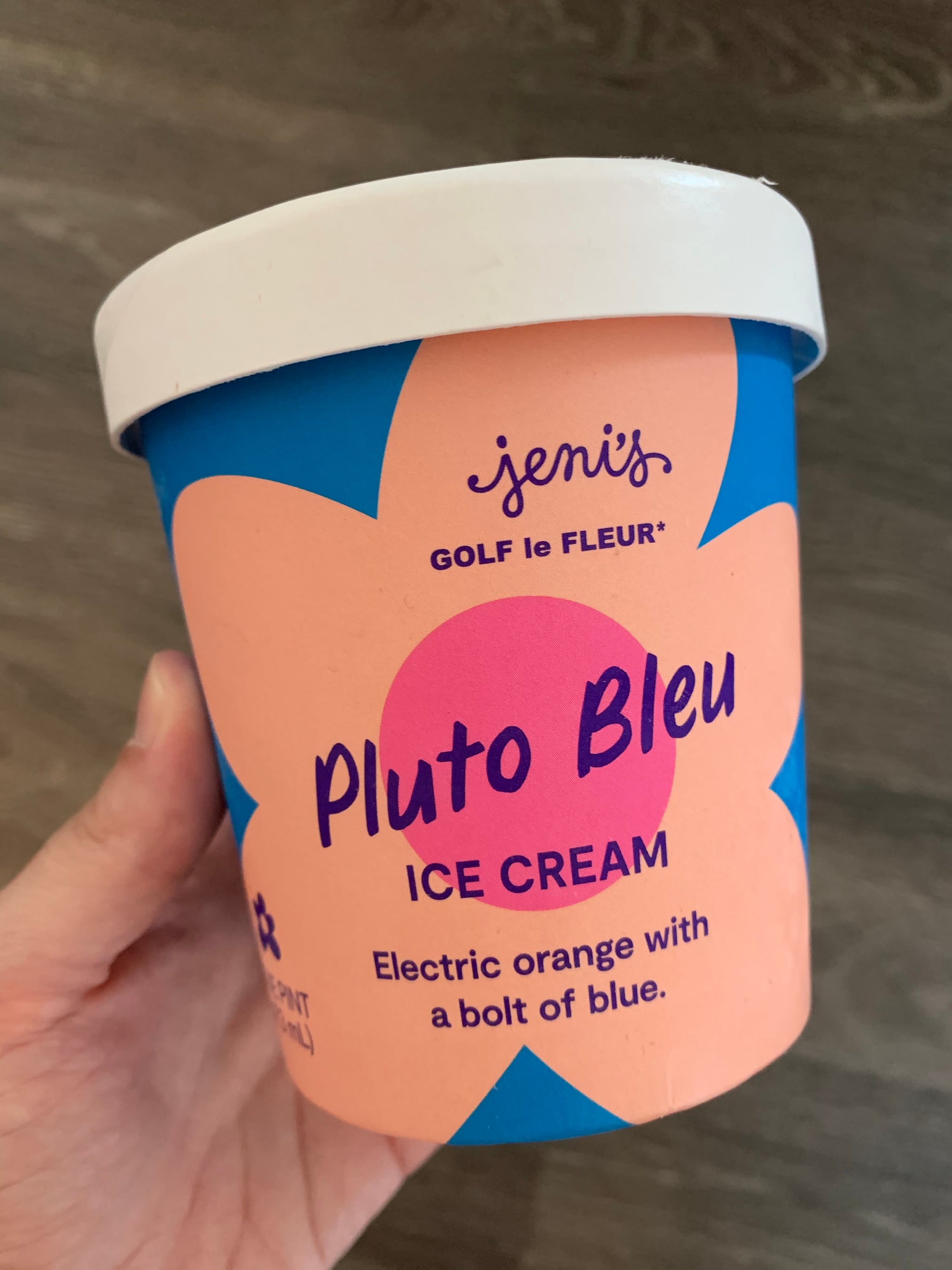 Jeni's Splendid Ice Cream is known for both classic and innovative ice cream flavors. When you walk into one of her shops or order a pint online, you can get everything from Green Mint Chip to Pumpkin Cake Roll to Atlantic Beach Pie. And when it's not founder Jeni Britton Bauer coming up with new flavors, she teams up with celebrities to create some truly fun scoops. After her megasuccessful collaboration with Tyler, the Creator last year with their flavor Snowflake, which was a mint and white chocolate mashup, the two collaborated again this year and just released their newest flavor together: Pluto Bleu!
The ice cream flavor, which is available on Jeni's website and in scoop shops nationwide, is a mix of electric orange and blue flavors. After the two had an energized conversation at the launch of their ice cream flavor last year, they were inspired again to make something "so tart it's electric, and so lush it defies gravity." The result was Pluto Bleu, which Jeni's describes as "an ice cream that is more feeling than flavor. The closer you get, the more the flavor radiates. Like the aftershock of some distant sonic vibration."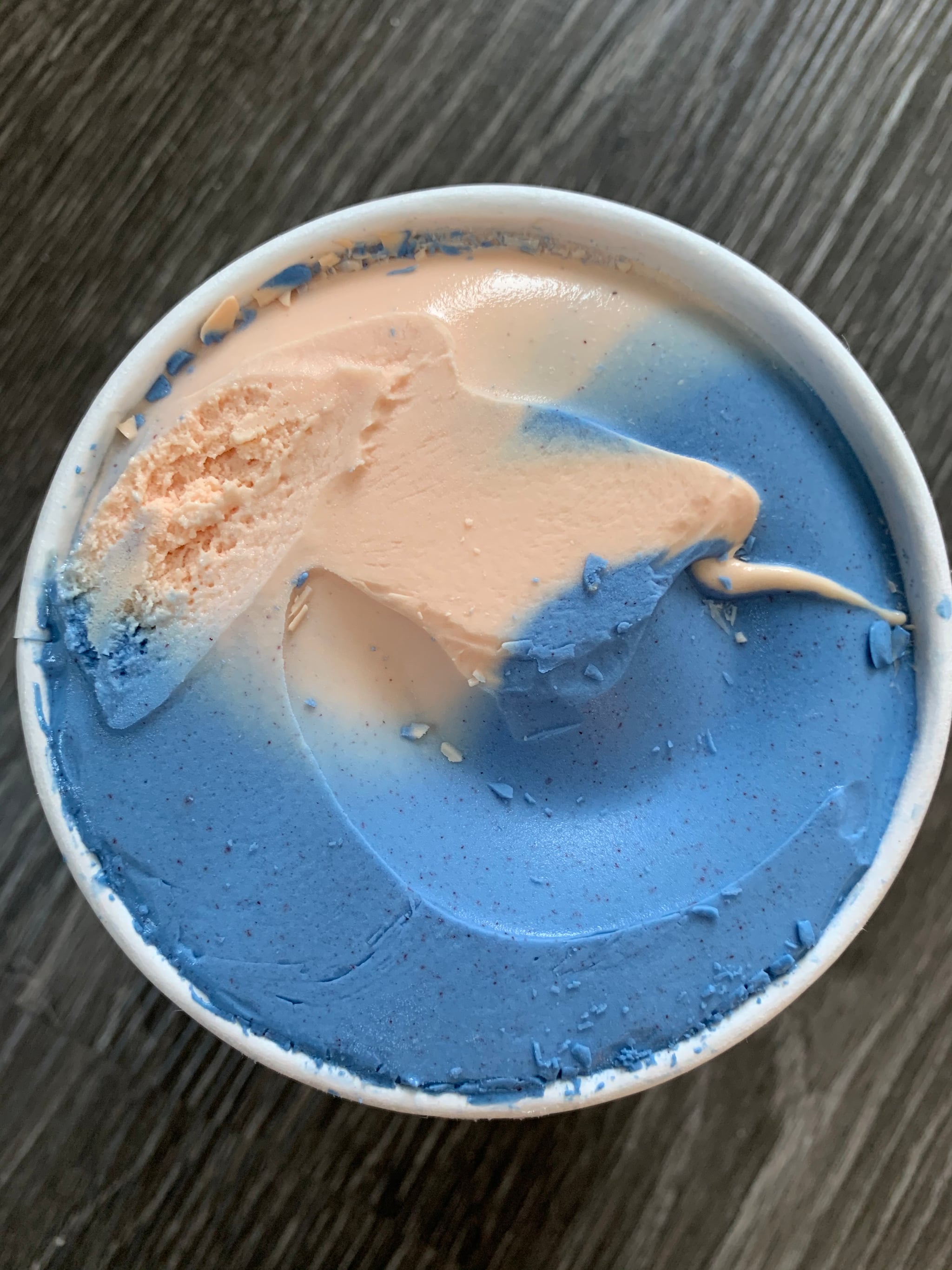 But does it live up to the hype? While I definitely didn't weightlessly float around my kitchen while enjoying a few scoops (a girl can still dream though, right?), the flavor made me so happy because it tastes so nostalgic. I use to love Dreamsicles when I was a kid (and still do), and this flavor combines that with the old-school Flintstone ice cream push-up pops you used to get from the ice cream truck. Close your eyes and think of that, and you'll know exactly how this flavor tastes. The hints of orange and blue raspberry are smooth, rich, and tart and definitely invoke *feelings* with their flavors, which is what Tyler, the Creator and Jeni were aiming for.
The flavor is more elevated than a regular Dreamsicle, and the marriage of the two fruity flavors just goes so well together — you'll actually feel quite refreshed after a few scoops! If you want to try Pluto Bleu for yourself (as you should), you can order a pint of Pluto Bleu from Jeni's website for $12, or you can get four of Tyler, the Creator's favorite flavors for $48.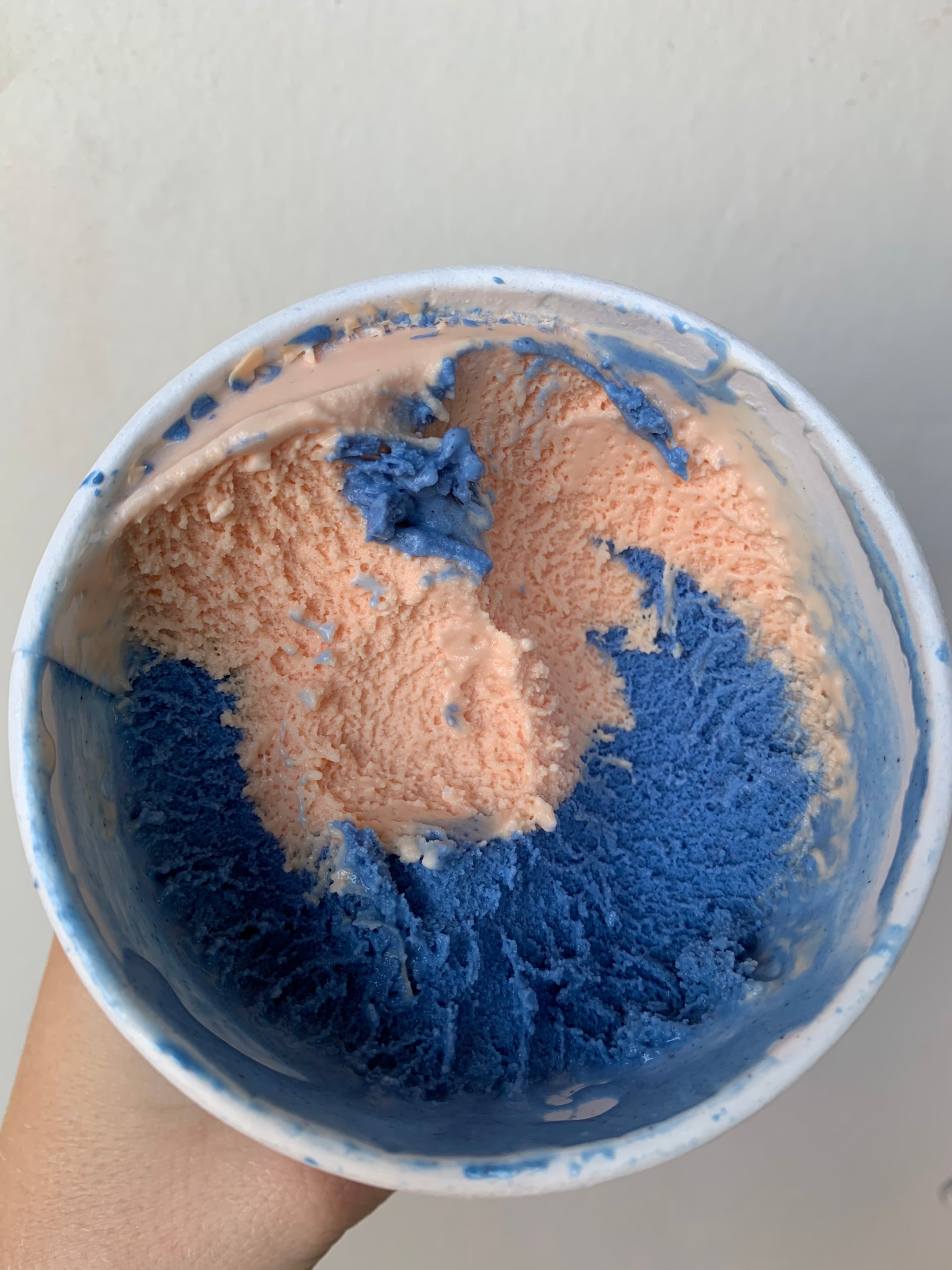 Image Source: POPSUGAR Photography / Caitlin Gallagher