Celebrate Juneteenth With These Food Traditions
Juneteenth: How to Celebrate Freedom Through Food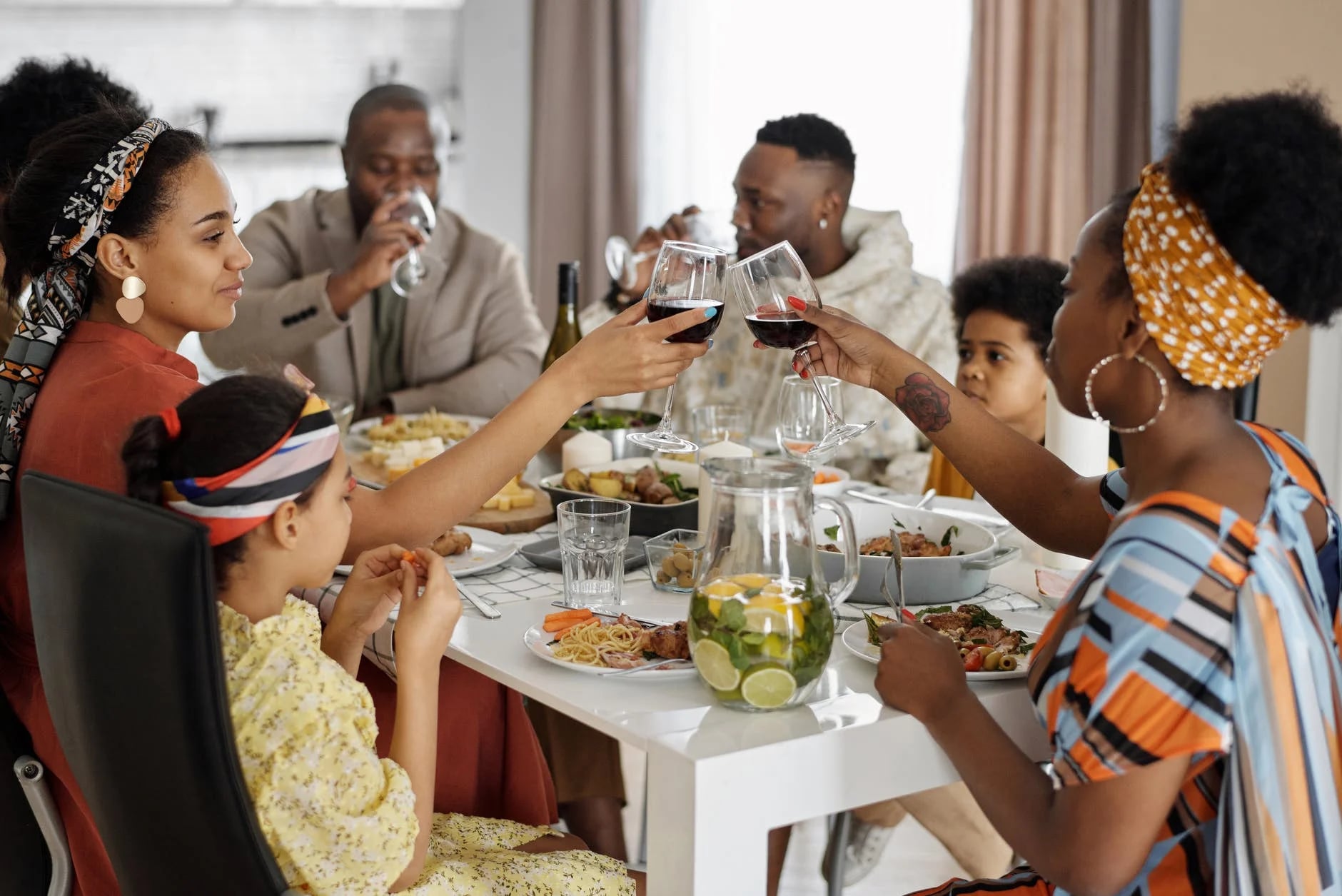 Netflix's High on the Hog explores the rich cultural traditions of Black food culture, and many of the foods explored on the show have made their way to my own table as part of my family's Juneteenth celebrations. This year commemorates the 156th Juneteenth holiday, and through the gift of food, our history, traditions, and legacy live on now and into the future — a symbol of strength and Black freedom.
On June 19, 1865, a group of enslaved people in Galveston, TX, were informed that they were free from bondage, signaling an end to the institution of slavery — two-and-a-half years after the Emancipation Proclamation. And since 1866, families have gathered to celebrate Juneteenth, a day that embodies the spirit of family, culture, and food.
The Netflix documentary is based on author and historian Dr. Jessica Harris's High on the Hog: A Culinary Journey From Africa to America. Each episode highlights foods of the African diaspora, calling attention to the artistry, innovation, and significance of Black food culture. These foods are an integral part of Black culture and are also enjoyed at Juneteenth celebrations. Our culinary roots run deep, and through food, our histories and intergenerational experiences are connected. They're reflective of our identity, community, and survival as a people, and these foods are part of our cultural narratives that remain with us today.
If you're looking to celebrate Juneteenth with food, here is a list of delicious dishes that my family loves.
1. Greens/Okra
Okra, a delicious vegetable, originated in Africa and was brought to the US via the transatlantic slave trade. As historian Dr. Harris notes in the documentary, "It's the connector." Okra, fried or grilled, is the perfect side dish for any Juneteenth celebration. Greens are a staple for any gathering in my family because they're thought to bring good fortune or prosperity.
2. Barbecue
A family gathering would be incomplete without barbecue. In Texas, barbecue is especially popular and important, and on Juneteenth, we gather as a family to enjoy it as well. But we specifically enjoy hot links (beef encased as sausage and dyed red), which are a distinct barbecue contribution from the Black community. Barbecue is important because every family has a distinct way of preparing it, which creates a family recipe for the rub or marinade that has been passed down and entrusted to only a chosen few in the family to be allowed near the grill.
3. Red Drinks
Juneteenth beverages can be of any red color — strawberry soda, hibiscus tea, and more. Culinary historian Michael Twitty shares that the use of red is attributed "to the enslaved Yoruba and Kongo brought to Texas in the 19th century," in which the color represents a spiritual value, connoting resilience, strength, and energy. Specifically in Texas, the Big Red Soda is the drink of choice, manufactured in Waco, TX.
4. Watermelon
Watermelon is one of the oldest food traditions for Juneteenth. The fruit is eaten as is or can be made into a salad or even a drink. Watermelon is in abundance in June, making it a must have for any and every Juneteenth celebration. Although Black people eating watermelon has become a racist trope in America, on Juneteenth, watermelon was eaten in celebration of newfound freedom for the enslaved, as well as for the hope for future prosperity.
5. Red Velvet Cake
Juneteenth celebrations would be incomplete without desserts that range from pies to cookies to tea cakes. Red velvet cakes donning the Juneteenth colors of red, white, and blue are a family favorite on the holiday. I can remember being in the kitchen baking with my grandmother and aunties, where I was taught to never measure anything but to instead use my eyeballs to measure ingredients. My grandmother always said baking comes from the heart, and presenting your red velvet cake on the dessert table was indeed an expression of love.
In the Black community, food is a communal experience, and on Juneteenth past and present, food is where we find our freedom. From the cooking to the grilling to the eating, we do it together as a family. We celebrate all that we are and all that we have survived. There is laughter, singing, and, of course, dancing. It's a magical time that I look forward to every year. At the core of every Juneteenth celebration, we honor our ancestors for what they endured and the price they paid for delayed freedom and our continued ongoing struggles for liberation.
On this Juneteenth, as with all the others, I hope the ancestors are smiling down on us because their stories live on in us, forever connecting us through this lifetime and into the next one, carrying with us grace, strength, and hope in the fight for true emancipation. Happy Juneteenth!