Kraft Is Giving Away New Pumpkin Spice Mac and Cheese
Kraft Just Made Pumpkin Spice Mac and Cheese a Thing — Why Mess With Perfection?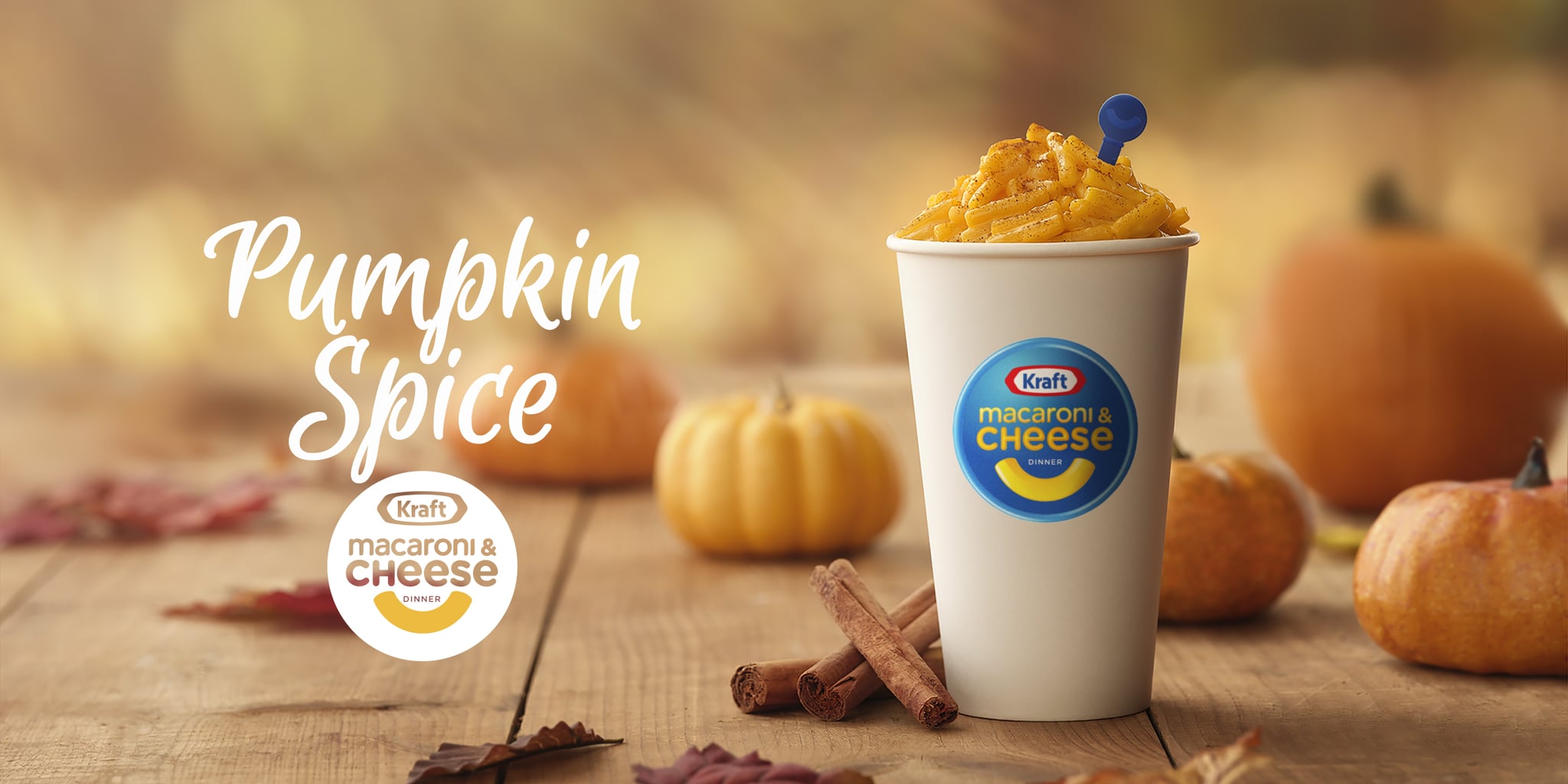 In very polarizing food news, Kraft recently announced a new Pumpkin Spice Macaroni & Cheese, so let that marinate for a second. While I do occasionally enjoy sipping on a PSL or basking in the scent of a pumpkin spice candle, I have to admit the craze might have gone a little too far on this one. Like many other products that have gotten the seasonal twist — we're looking at you, pumpkin spice cheese — the original is almost always better. So why mess with perfection?
Kraft describes the latest flavor as "the same cheesy Mac & Cheese Americans know and love" but with added fall flavors like "hints of cinnamon, nutmeg, allspice, and ginger." Though the cheesy, cinnamon-y mix might not be my cup of tea, over 50 percent of voters said they'd give a shot, so who am I to judge? Pumpkin spice connoisseurs might love the savory-sweet combo after all.
While the limited-edition mac and cheese already launched in Canada earlier this week and acquired a waitlist of more than 30,000 people, it's coming to the US very soon — but only for a handful of *ahem* lucky people for now. Starting today and through Sept. 29, you can enter for a chance to win a box of Kraft Pumpkin Spice Macaroni & Cheese by tweeting with the hashtags #PumpkinSpiceKMC #Sweepstakes and tagging @KraftMacNCheese on Twitter. Get a closer look at the mac and cheese above, and if you're entering in the sweepstakes, I sincerely wish you the best of luck.