Krispy Kreme Releases Oreo Cookie Glazed Doughnuts
My Belly Was Born Ready For Krispy Kreme and Oreo's Brand-New Cookie Glazed Doughnuts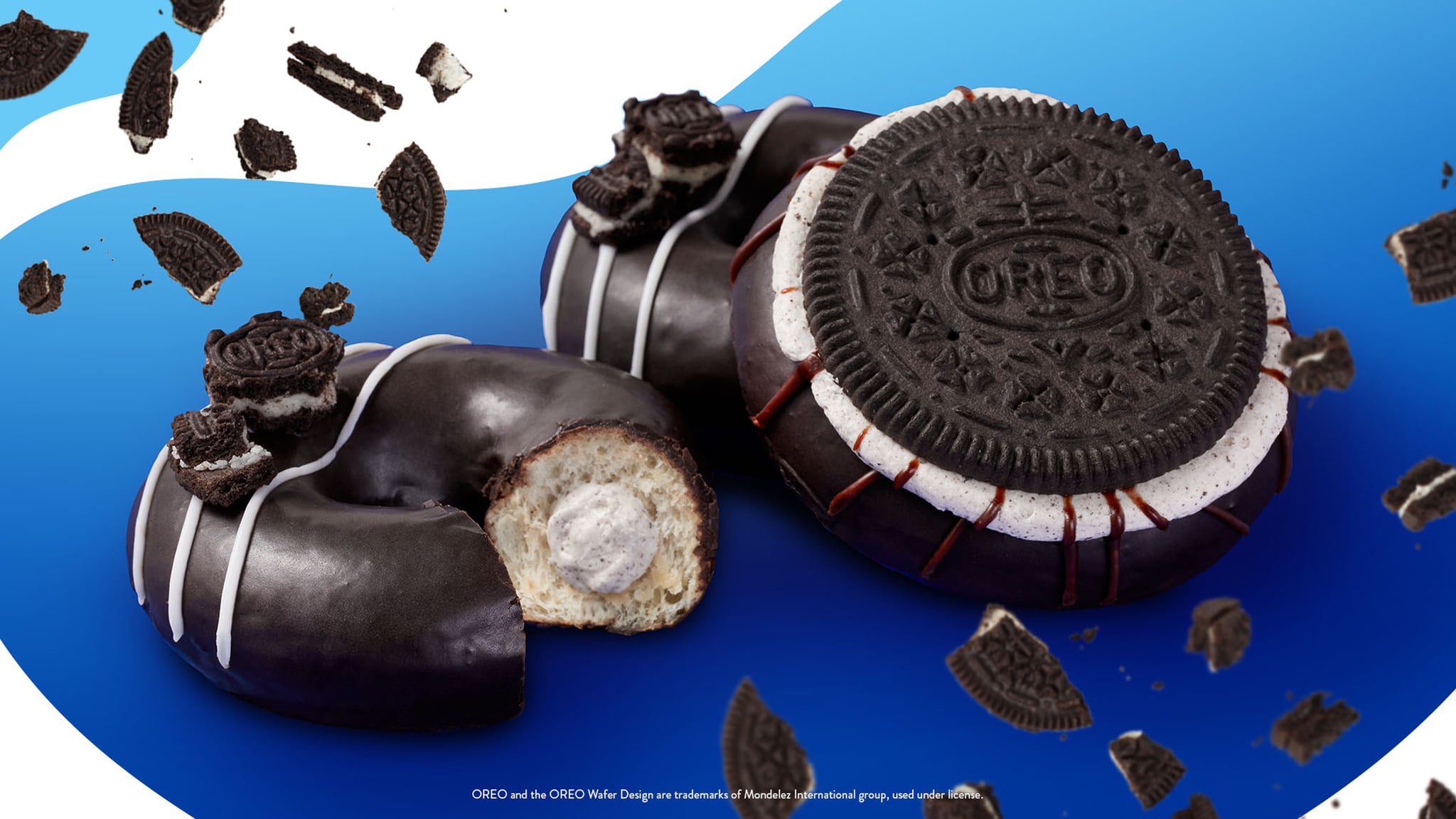 You can't have too much of a good thing, at least where Krispy Kreme doughnuts and Oreo cookies are concerned. The brains behind two of my very favorite sweet treats recently collaborated on a new sugary innovation — the very first brand partnership in Krispy Kreme's 84-year history. Introducing, Oreo Cookie Glazed Doughnuts.
The Oreo Cookie Glazed Doughnut is covered in Oreo cookie glaze, filled with "Cookies and Kreme," and finished with an icing drizzle and cookie pieces. Talk about a trip for your taste buds! The second new menu item is the Oreo Cookie Over-the-Top Doughnut, made similarly to the former but drizzled with chocolate icing and finished with a real cookie wafer. Is that enough Oreo for you?
If you're ready to try this cookie collaboration for yourself, lace up your shoes and run to your nearest Krispy Kreme storefront. These over-the-top options will only be available for a limited time. Bonus: you can get a free glazed doughnut with proof of COVID-19 vaccination, too!
Image Source: Krispy Kreme