Vegan Carrot Cake Cupcakes and Cashew Frosting | Fall Recipe
These Cozy Carrot Cake Cupcakes Are Topped With Cashew Frosting and a Dash of Cinnamon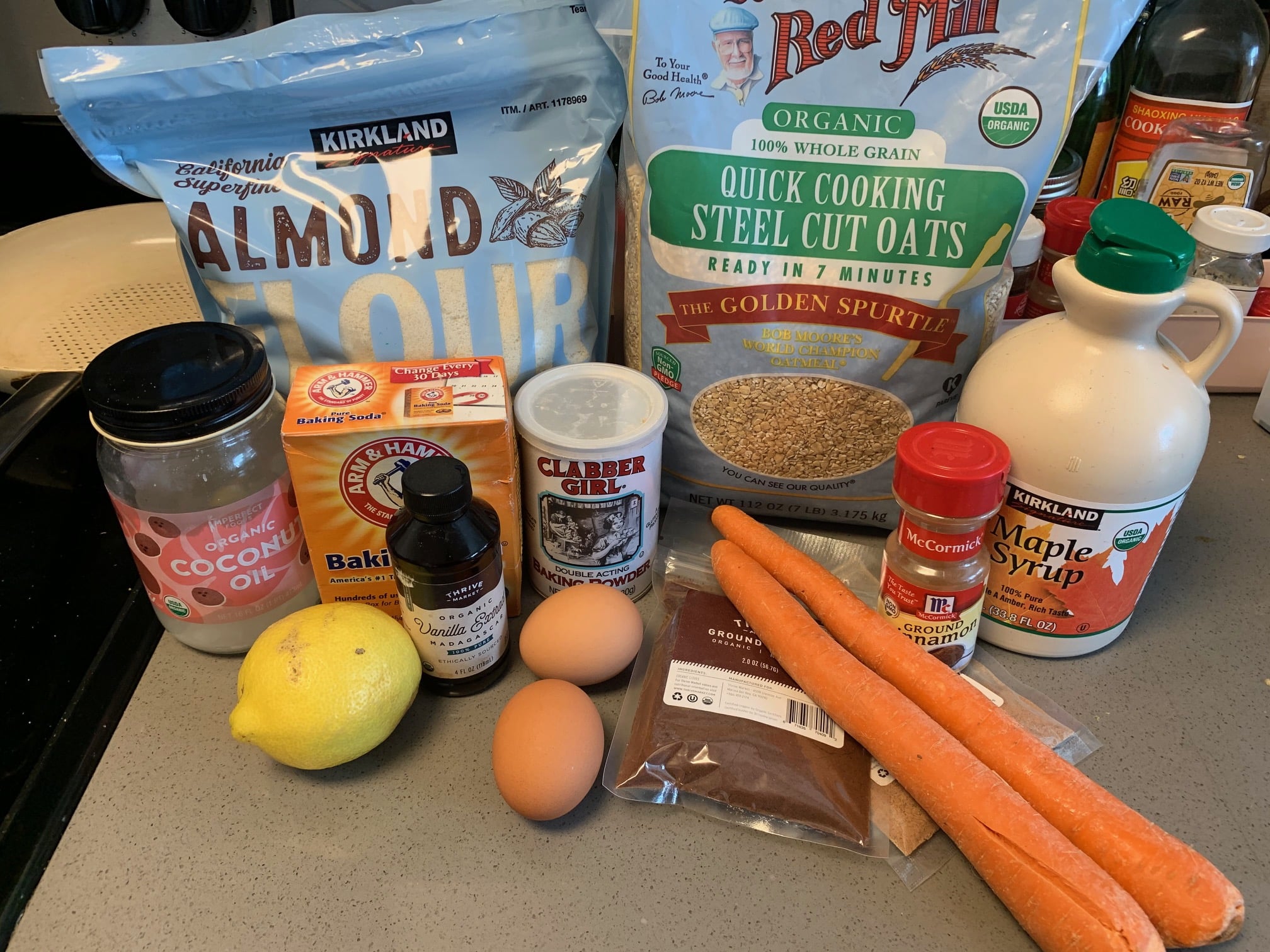 Fall is always my excuse to try out cozy new dessert recipes that pair well with pumpkin spice lattes and hot chocolate, and I'm so glad this carrot cake cupcake recipe made its way onto my list this year. Just like the carrot cake pancakes I whipped up the other day, the recipe comes from Kristin Cavallari's new cookbook, True Comfort, and is made with ingredients that are gluten-free, dairy-free, and free of refined sugar. So, I may or may not have polished off half the batch by myself.
Made with ginger, nutmeg, and cinnamon, the recipe — which makes 12 cupcakes (or 11 if you overfill your pans, like me) — tastes exactly like fall. But my favorite part has to be the dairy-free frosting, which is made with blended cashews, maple syrup, cinnamon, and salt. It's creamy, rich, and just rustic enough that I felt sort of like a Beatrix Potter character while I was icing the cupcakes. Check out the full recipe here to try the healthy cupcakes for yourself, and don't forget to add a sprinkle of cinnamon on top before you dig in!
Kristin Cavallari's Carrot Cake Cupcakes With Cashew Frosting
True Comfort
Notes
If you do not have a high-power blender, let your cashews soak in water overnight or boil them for 10-20 minutes until tender before blending.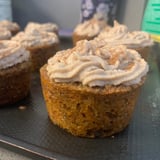 Ingredients
For the Cupcakes:
1 cup almond flour
1/2 cup oat flour
1/2 teaspoon baking soda
1/2 teaspoon baking powder
1/2 teaspoon pink Himalayan salt
1 1/2 teaspoons ground cinnamon
1/2 teaspoon ground ginger
1/8 teaspoon ground nutmeg
1/4 cup virgin coconut oil, melted
1 teaspoon fresh lemon juice
1/2 cup pure maple syrup
1/4 cup coconut cream
1/2 teaspoon pure vanilla extract
2 cups grated carrots
2 eggs
For the Cashew Frosting:
1 1/2 cups raw cashews
1 tablespoon pure maple syrup
1 teaspoon ground cinnamon
Pink Himalayan salt
Directions
Preheat the oven to 350° Fahrenheit. Line the cups of a 12-cup muffin tin with paper or silicone liners.
In a large bowl, mix the almond flour, oat flour, baking soda, baking powder, salt, cinnamon, ginger, and nutmeg until well combined.
In a separate large bowl, whisk together the eggs, coconut oil, lemon juice, maple syrup, coconut cream, and vanilla.
Next, fold in the carrots, add the dry ingredients, and mix to combine.
Spoon the batter into the prepared muffin tin, making sure the cups are almost full.
Place the tray in the oven and bake until a toothpick inserted in the center of a cupcake comes out clean, about 15 minutes.
Remove the cupcakes from the tin and let them cool completely on a wire rack for at least 1 hour.
While the cupcakes are cooling, combine the cashews, maple syrup, cinnamon, a pinch of salt, and 1/4 cup water in a high-power blender on high speed until completely smooth, about 2 minutes.
Once the cupcakes have cooled completely, spoon the frosting into a Ziplock bag and cut off one of the bag's bottom corners.
Squeeze the frosting onto each cupcake until the top is completely covered.
Enjoy your cupcakes as soon as they're ready or store them in an airtight container at room temp for up to 5 days.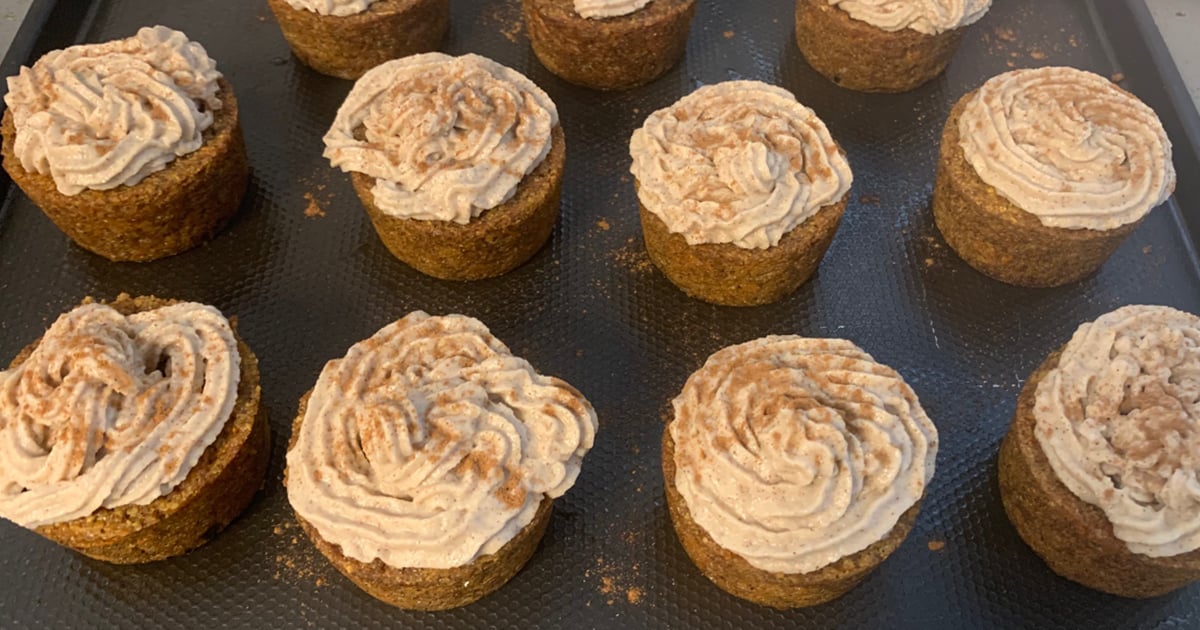 Image Source: POPSUGAR Photography / Chanel Vargas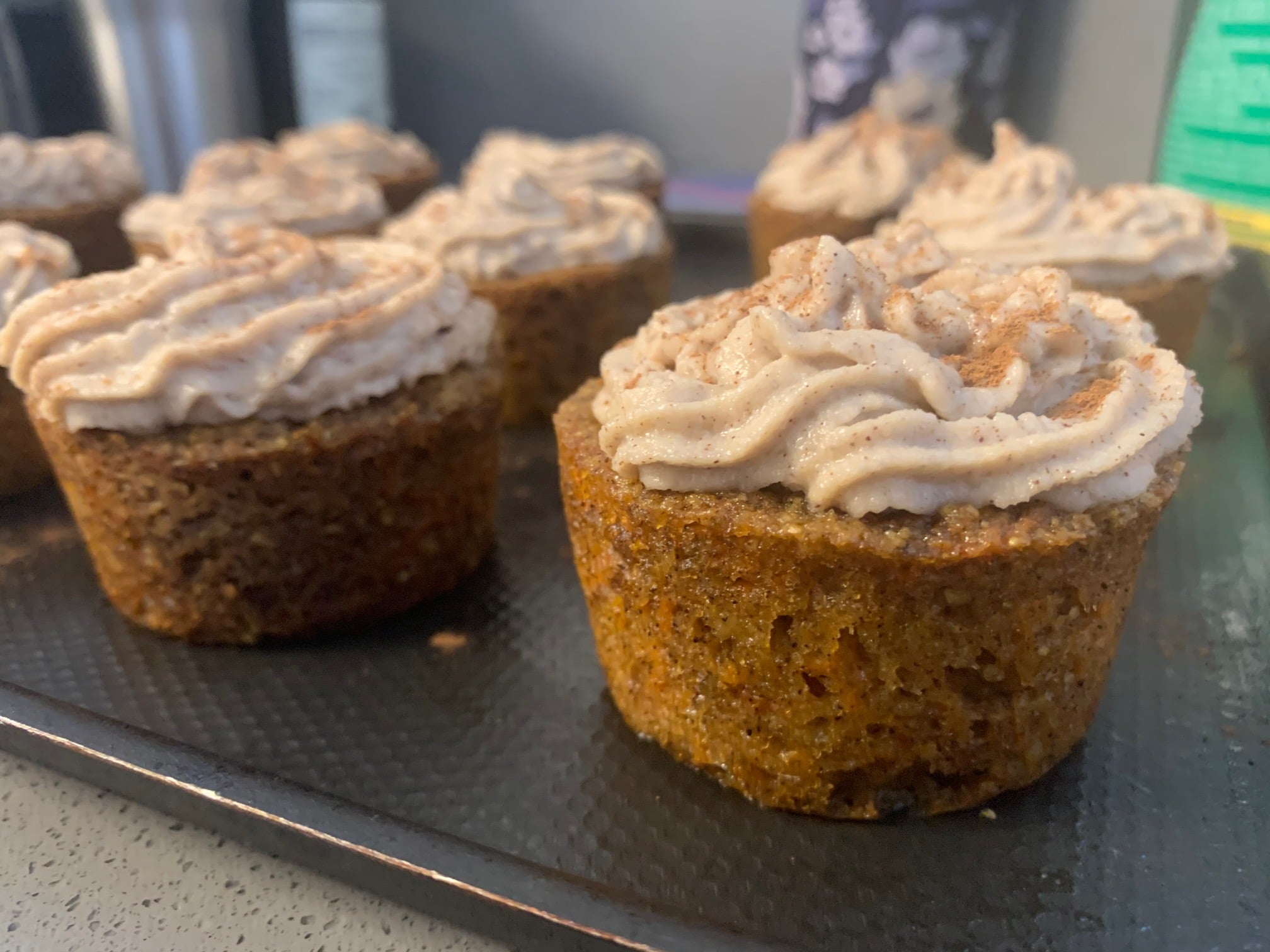 Image Source: POPSUGAR Photography / Chanel Vargas
Information
Category

Desserts, Cupcakes

Yield

12 Cupcakes

Prep Time

20 minutes

Cook Time

15 minutes

Total Time

34 minutes, 59 seconds
Image Source: POPSUGAR Photography / Chanel Vargas