McDonald's BTS Meal Review
I Tried the US Version of the McDonald's BTS Meal, and as a Fan, I Wanted More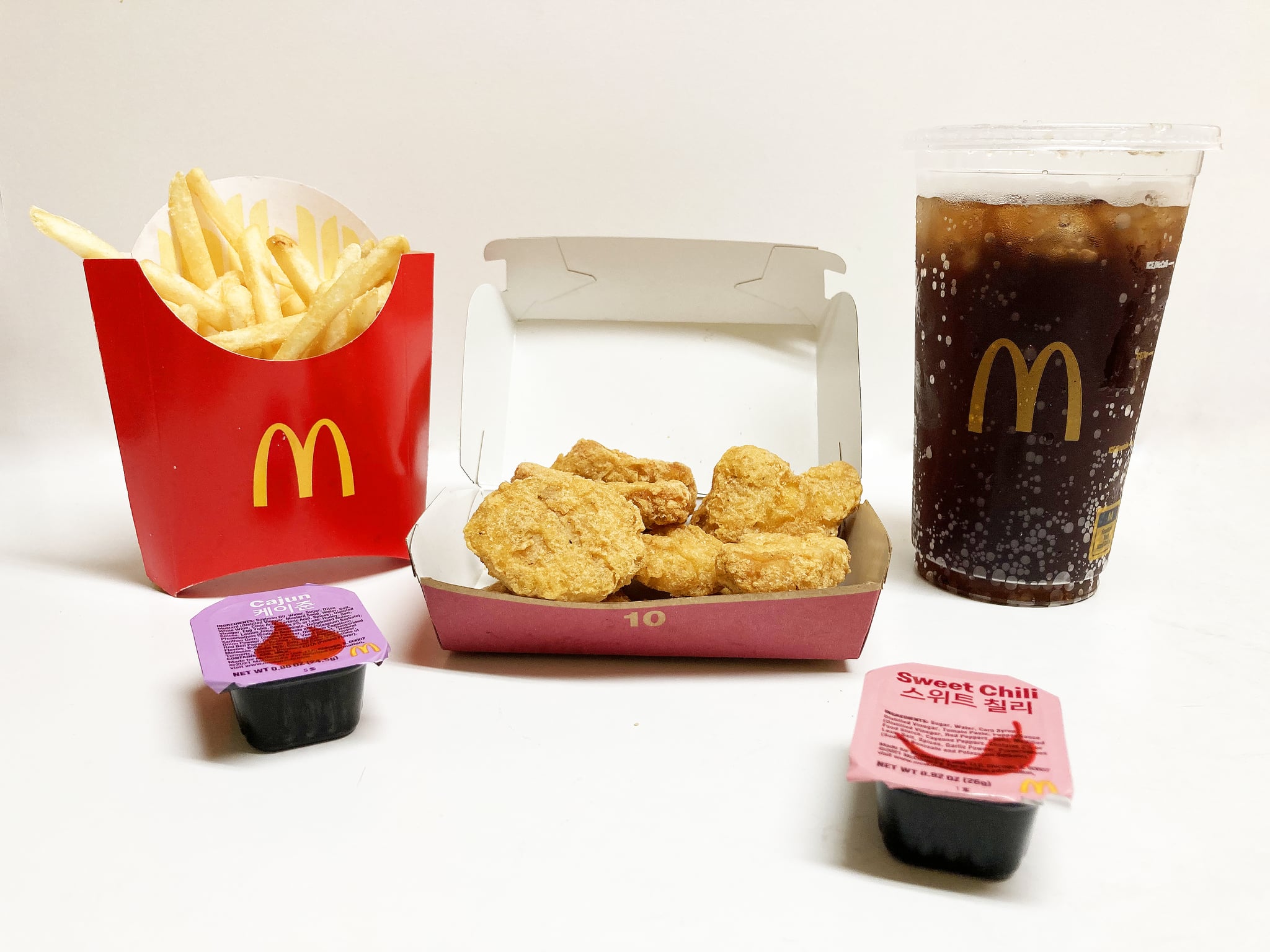 K-Pop boyband BTS definitely wasn't singing about their limited-edition McDonald's meal in "Dynamite." Speaking as an ARMY (aka a BTS fangirl), the US version of the BTS Meal was a disappointment. Ever since the collab announcement in April, I'd been eagerly awaiting May 26, the day I'd finally be able to try the McDonald's meal for myself. After scrolling through tons of TikToks and tweets from ARMYs across the globe showing off their BTS meal, I could hardly wait to eat fries and nuggs out of the super cute BTS bag. But when I got my order, I was disappointed to find only some Chicken McNuggets, with no photocard or BTS packaging whatsoever.
The BTS meal is straight off the McDonald's South Korea menu and consists of the 10-piece Chicken McNuggets, sweet chili and Cajun dipping sauces, medium fries, and a medium fountain drink. (Though I still think it should have come with an Oreo McFlurry, because it's a massive meme in the BTS community.) The sweet chili and Cajun sauces have never been available in the US before, so I was stoked to try them out for the first time. However, the sweet chili was just a spicier version of the sweet and sour sauce, and the Cajun sauce basically tastes like barbecue and mayo mixed together.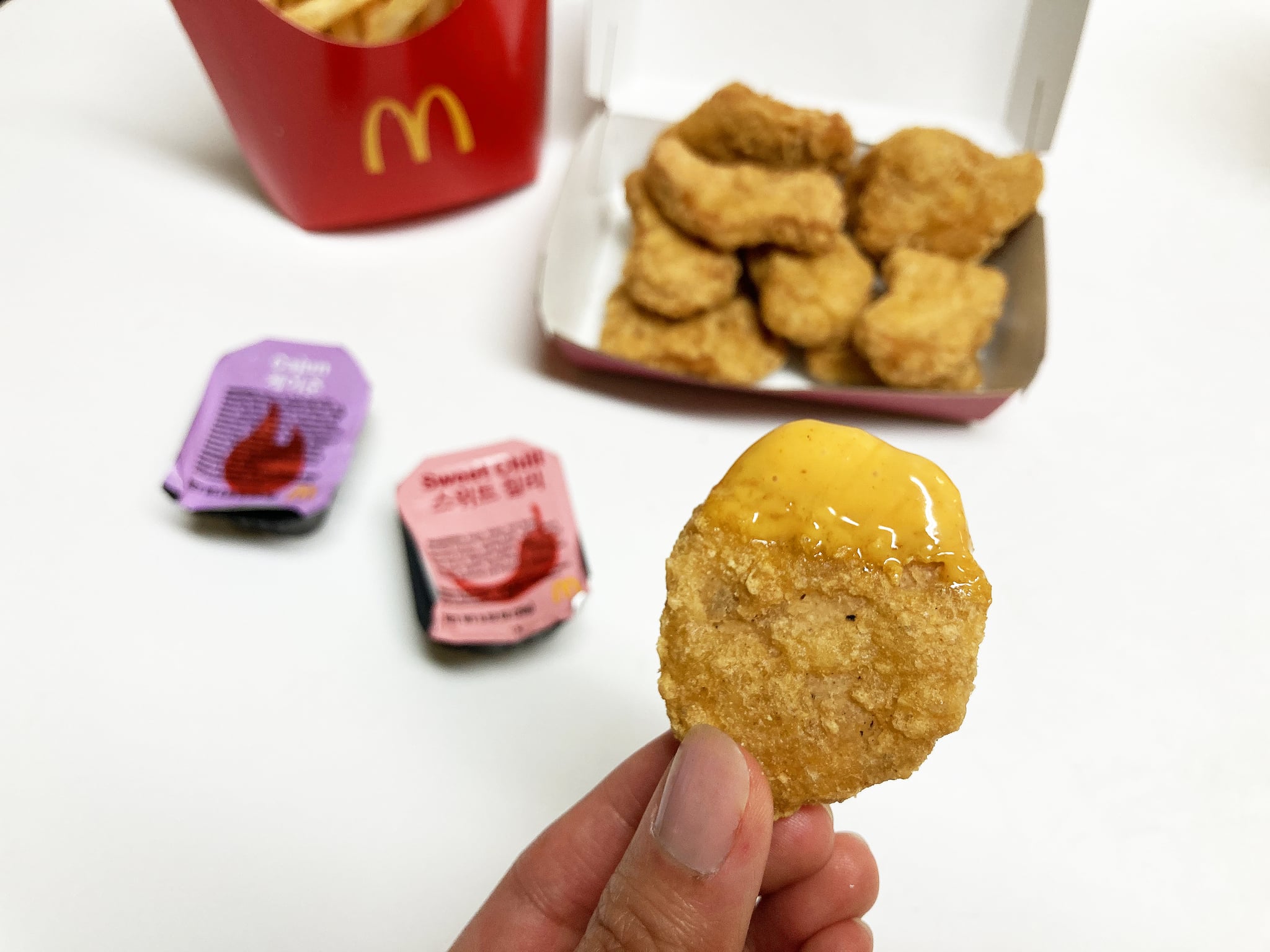 Unfortunately these sauces, which according to McDonald's BTS picked out themselves, are the only thing that make the meal BTS-themed. When you download the McDonald's app and register, you'll also receive a free side of fries, called "Bonus Track," but they're just standard McDonald's fries. And the special packaging that other McDonald's in different countries got is unavailable in the US. Depending on where you live, the BTS meal costs between $6 and $9 ($7 to $10 if you order a large). But if you don't order it as the BTS Meal, you can easily get the same thing for a couple dollars less. And because there really aren't any differences between them, you might as well.
Even if you like BTS and chicken nuggets as much as I do, this McDonald's meal is a gimmick. Because official merch is already hard to come by, I was actually looking forward to drinking out of my BTS cup. While I gladly support BTS, I think next time I'll just use my nine bucks on the BTS x McDonald's merch instead.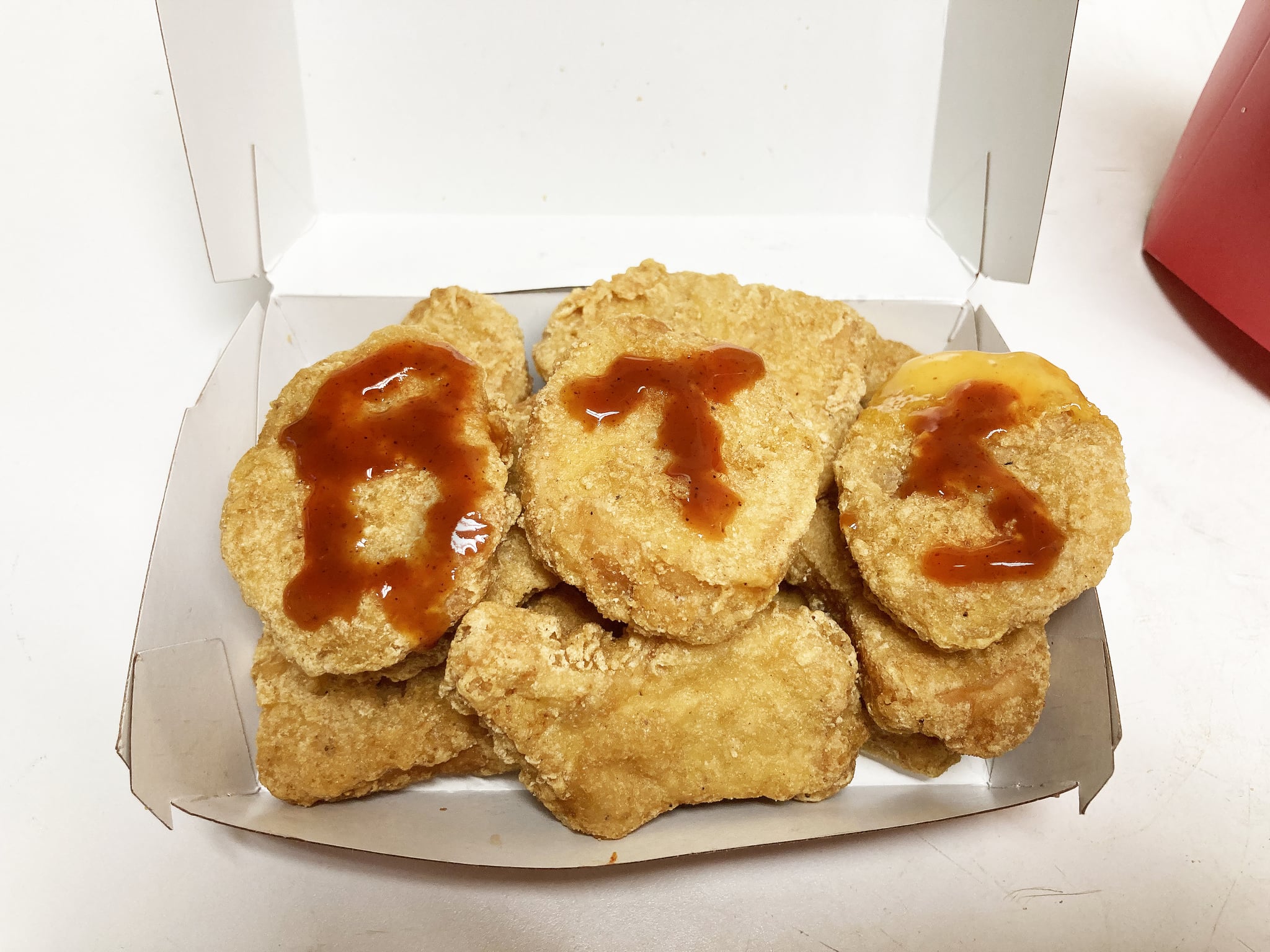 Image Source: POPSUGAR Photography / Kalea Martin