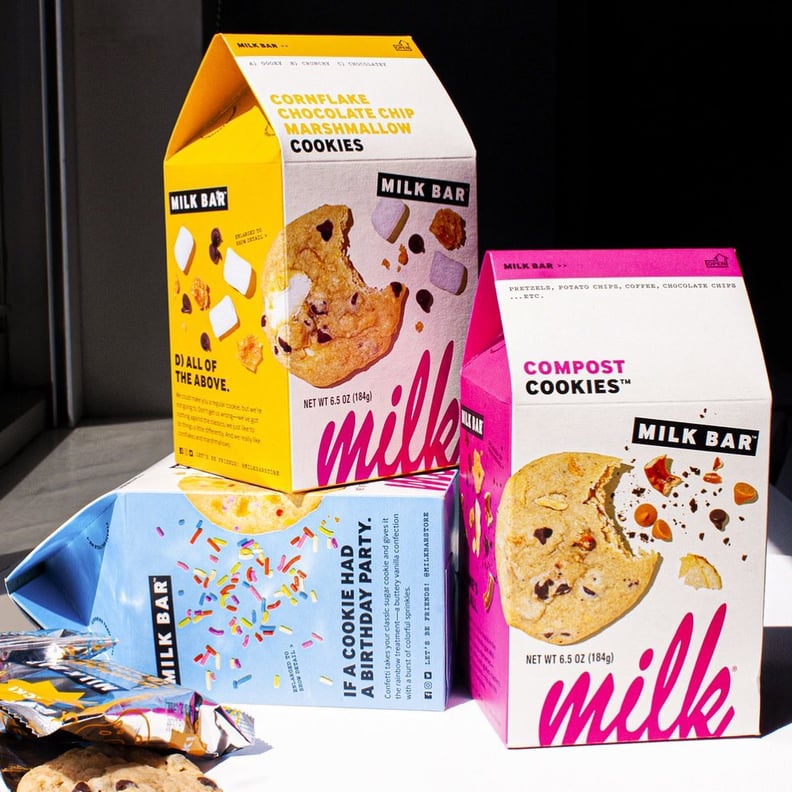 If you're lucky enough to have tasted a Milk Bar cookie (or any of its decadent treats, really), you probably understand just how excited we are about its famous cookies coming to Whole Foods. That's right, the bakery is officially bringing its classic cookies to all Whole Foods stores by the end of the month, and they'll also be hitting Amazon later this spring.
While customers were already able to order desserts via Milk Bar's online store, they can now buy two-packs of fan-favorite cookies — Compost, Confetti, and Cornflake Chocolate Chip Marshmallow — directly from local grocery stores. While these snackable cookies are slightly smaller and chewier than the ones sold in Milk Bar stores, we bet they're just as addictive. And if you have yet to indulge in these famous cookies . . . we apologize in advance.
Here's to hoping those B'Day Truffles are next in line! Check out the photos ahead, and prepare to drool.