Mushroom-Flavored Candy Canes Exist — Shop Them Here
I Just Really Need to Vent About the Existence of These Mushroom-Flavored Candy Canes
As POPSUGAR editors, we independently select and write about stuff we love and think you'll like too. If you buy a product we have recommended, we may receive affiliate commission, which in turn supports our work.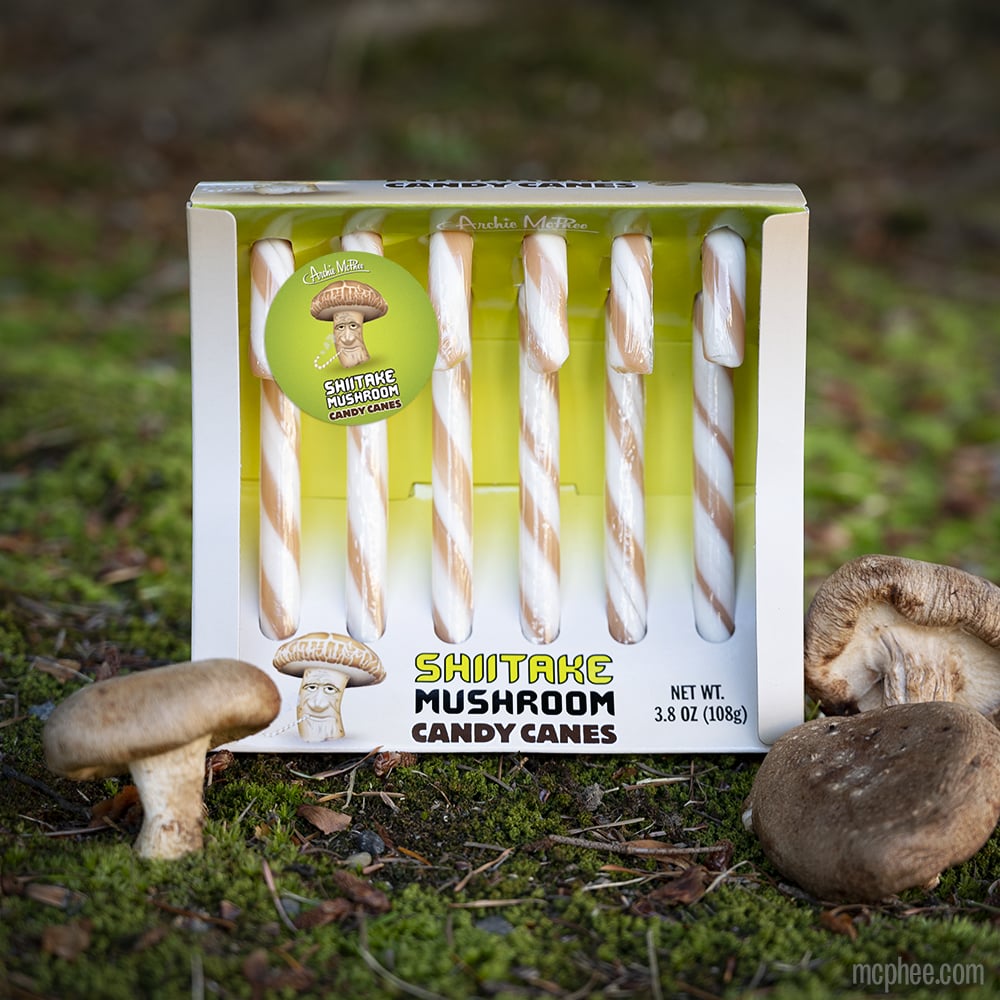 Just when I thought 2020 had thrown every possible curveball, mushroom-flavored candy canes came soaring from out of left field, ready to assault the taste buds of any valiant foodies with a strong stomach. Currently sold by Archie McPhee — the same novelty brand that introduced the world to candy canes of the pickle and rotisserie-chicken variety — the holiday treats abominations feature brown and white stripes and are allegedly made to taste like cooked shiitake 'shrooms, specifically. Exactly how said mushrooms have been cooked, I am unsure, but my hope is that they've been pulverized to the point of bearing absolutely no flavor resembling a capped fungus.
According to the product description on Archie McPhee's website, the candy canes are a snack "everyone can agree on," which certainly makes sense if said agreed-upon opinion is that these belong in the nearest trash receptacle. The box they come packaged in features an animated mushroom man smoking one of the candies à la a pipe and looking pretty weathered and displeased, likely an indication of the effects of consuming one. If anything, these questionable candy canes make an excellent gag gift (emphasis on the gag). Snag a six-pack below if you dare.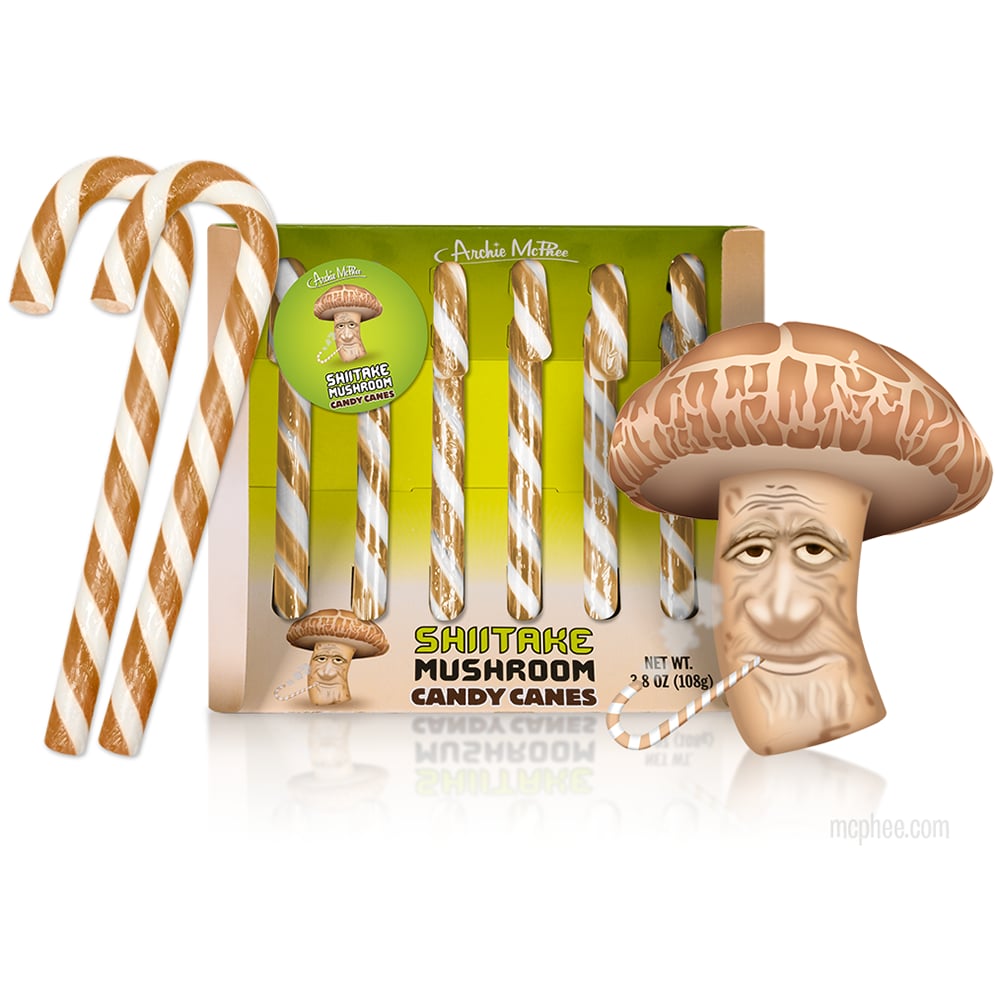 Shiitake Mushroom Candy Canes ($7)