Walmart Is Selling Oreo Creme-Filled Eggs For the Holidays
Dear Santa, Please Send Me Oreo Creme-Filled Eggs From Walmart This Year
As POPSUGAR editors, we independently select and write about stuff we love and think you'll like too. POPSUGAR has affiliate and advertising partnerships so we get revenue from sharing this content and from your purchase.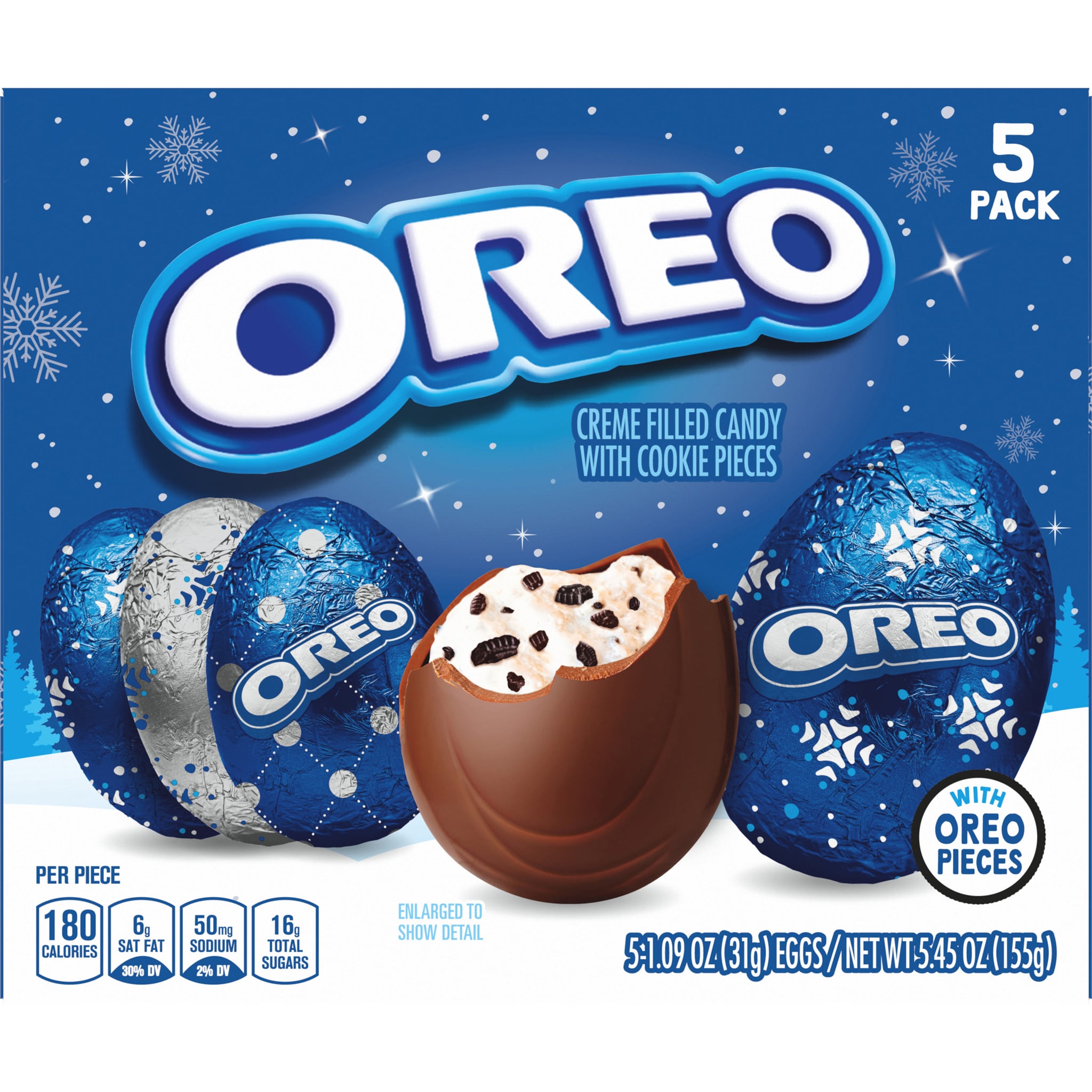 If Santa and the North Pole elves know what's good for them, they'll be adding Oreo's creme-filled eggs to everyone's stockings this year. The tasty snack (which sounds similar to the Cadbury variety) just recently landed at Walmart for the holiday season, and we're ho-ho-hoping it sticks around long enough for us to try a few . . . boxes.
The Oreo Festive Faberge Eggs ($3) box includes five individually wrapped foil eggs, with a creamy center and cookie pieces encased in a chocolate shell. Yum! This is the treat to give any of your Oreo-obsessed friends — or keep the boxes for yourself, and enjoy. We won't tell Santa.
Image Source: Walmart