Panera Bread Broccoli Cheddar Soup Recipe
Panera Bread's Broccoli Cheddar Soup Recipe Is Simple, Classic, and So Delicious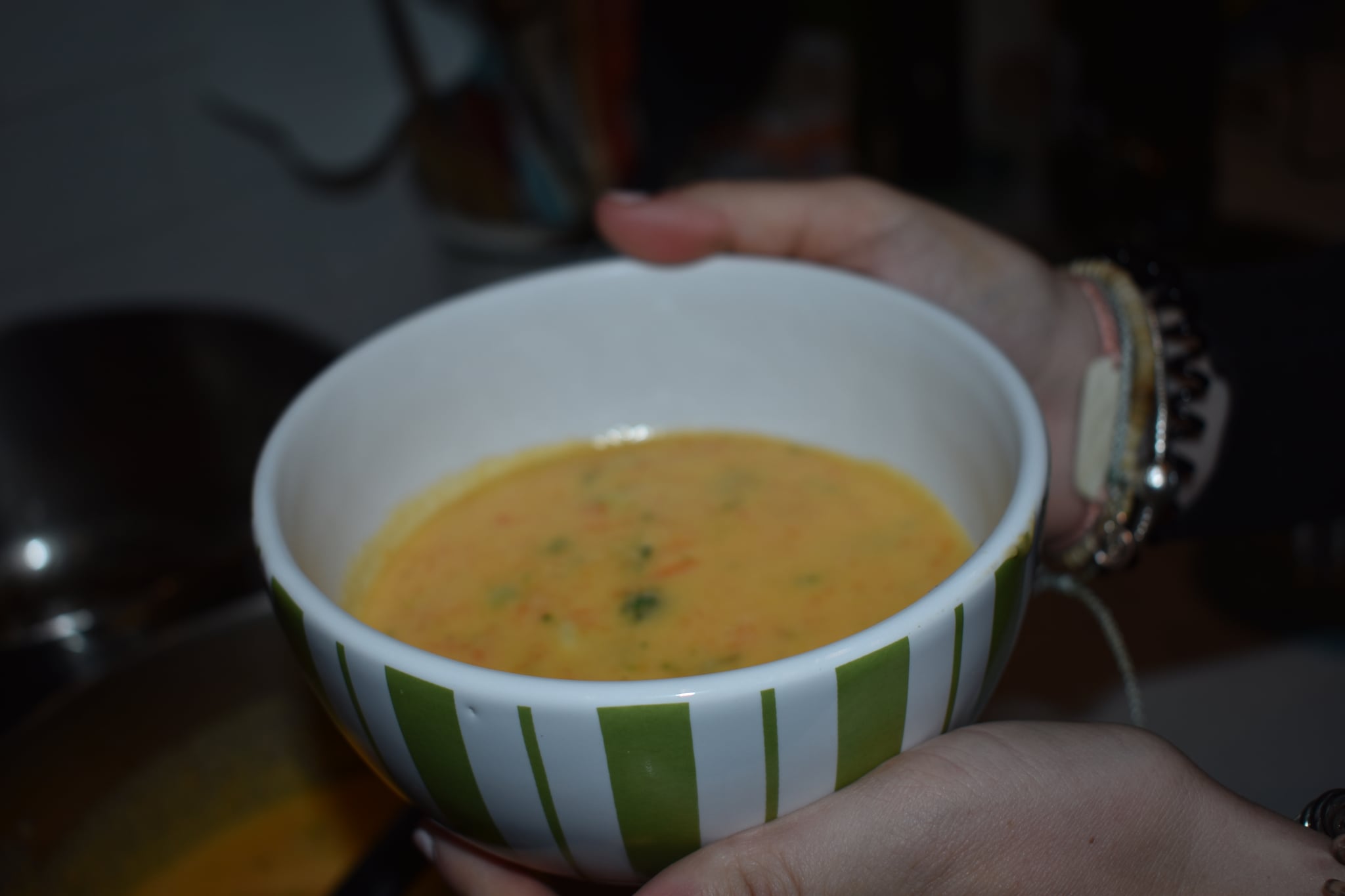 Anytime I haven't planned something to cook for dinner, I usually find myself at Panera. What can I say — Panera's broccoli cheddar soup just calls out to me, and I can't resist! Even if it's warm out, I'll still make an exception to dunk part of a baguette into one of Panera's best dishes. But because there are a lot of winter days when I just don't feel like scraping off my car to go out, I knew I needed to learn how to make my go-to soup order at home.
Thanks to allrecipes.com, I can now have Panera's broccoli cheddar soup whenever I want — no outing required. It requires standard ingredients, some of which you might already have in your kitchen. And trust me when I say, this tastes like the real deal. See the full recipe below, and get ready to be a Panera soup-making pro in no time!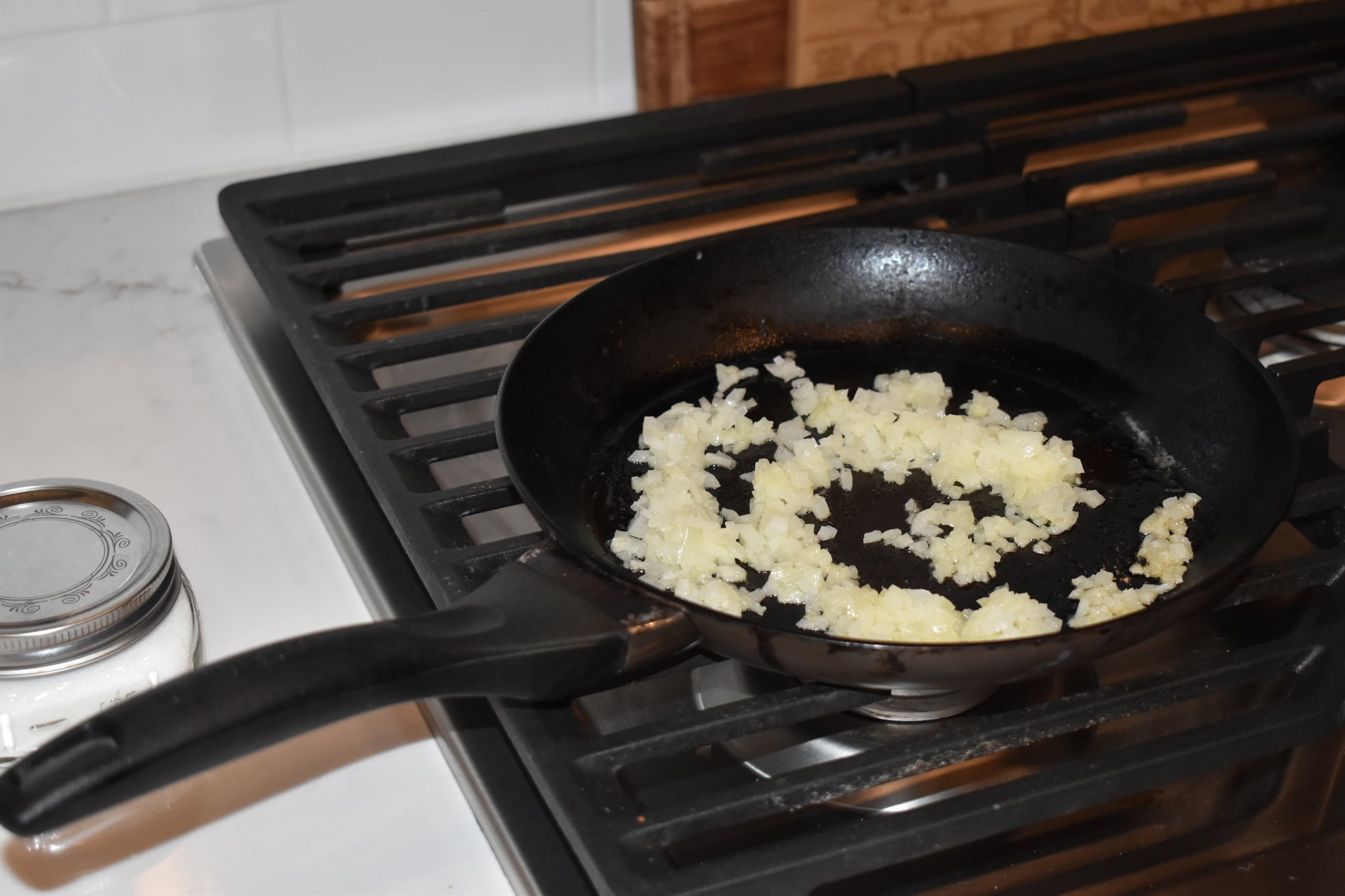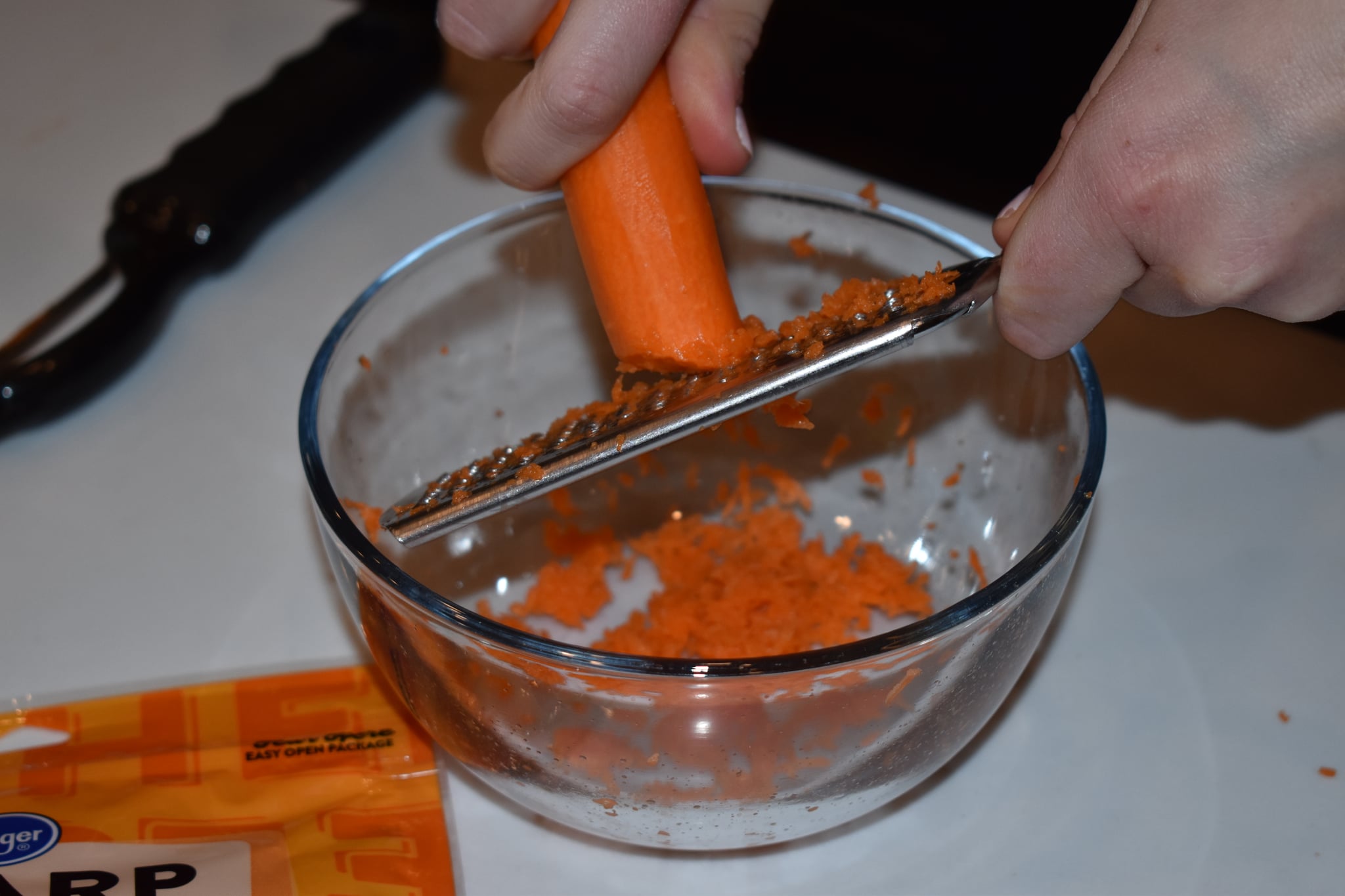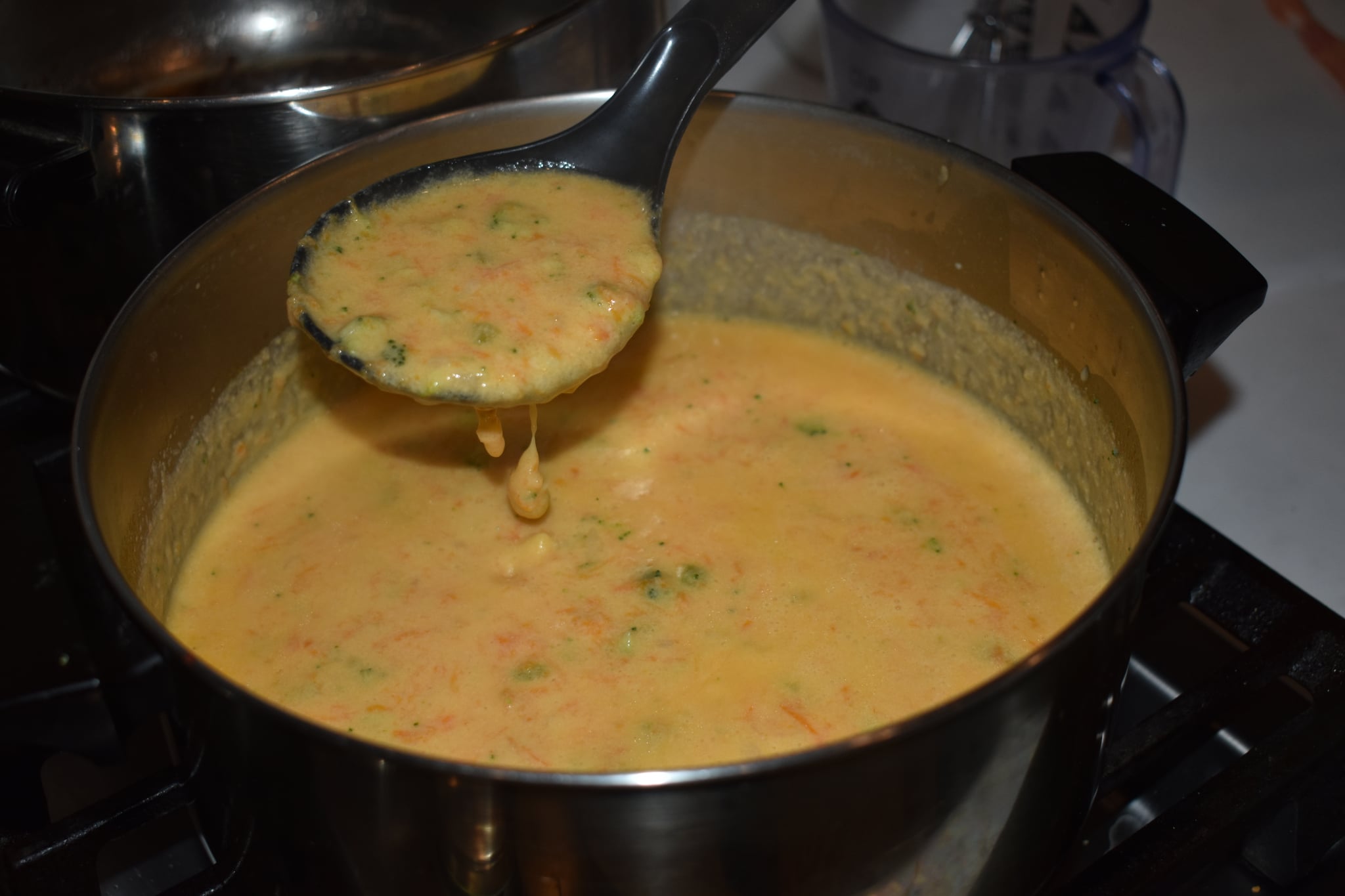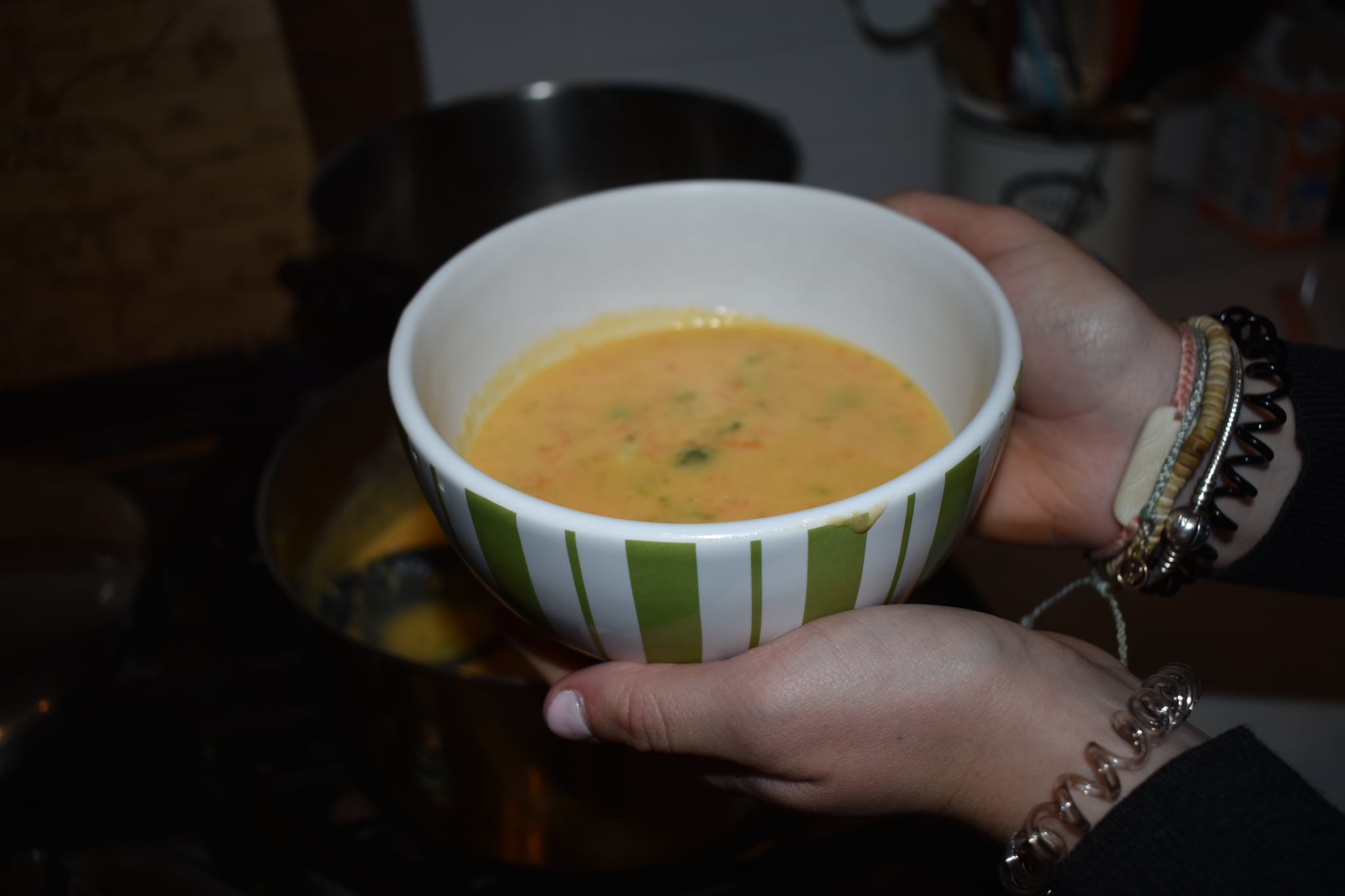 Copycat Panera Broccoli Cheddar Soup
AllRecipes.com
Notes
Don't forget a baguette!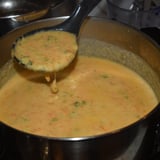 Ingredients
1 tablespoon of butter
1/2 onion, chopped
1/4 cup of melted butter
1/4 cup of flour
2 cups of milk
2 cups of chicken stock
1 1/2 cups of coarsely chopped broccoli florets
1 cup of matchstick-cut carrots
1 stalk of celery, thinly sliced
2 1/2 cups of shredded sharp cheddar cheese
Salt and pepper
Directions
Melt 1 tablespoon of butter over medium to high heat. Add onions and sauté for about 5 minutes.
Chop 1 1/2 cups of broccoli, grate or shave 1 cup of carrots, and thinly slice 1 stalk of celery.
Melt 1/4 cup of butter, then mix with 1/4 cup of flour in a large saucepan or pot over low to medium heat.
Cook until flour loses granular texture. Stir for 3-4 minutes, and add in milk while whisking to keep from burning.
Pour 2 cups of milk into flour gradually. Continue to whisk.
Pour 2 cups of chicken stock into mixture. Bring to a simmer for about 20 minutes, or until the mixture is thickened.
Add broccoli, carrots, onion, and celery. Simmer until vegetables are tender.
Stir 2 cups of cheddar cheese into the soup until it melts.
Season with salt and pepper. Dip in a baguette if you're looking for an extra Panera flair.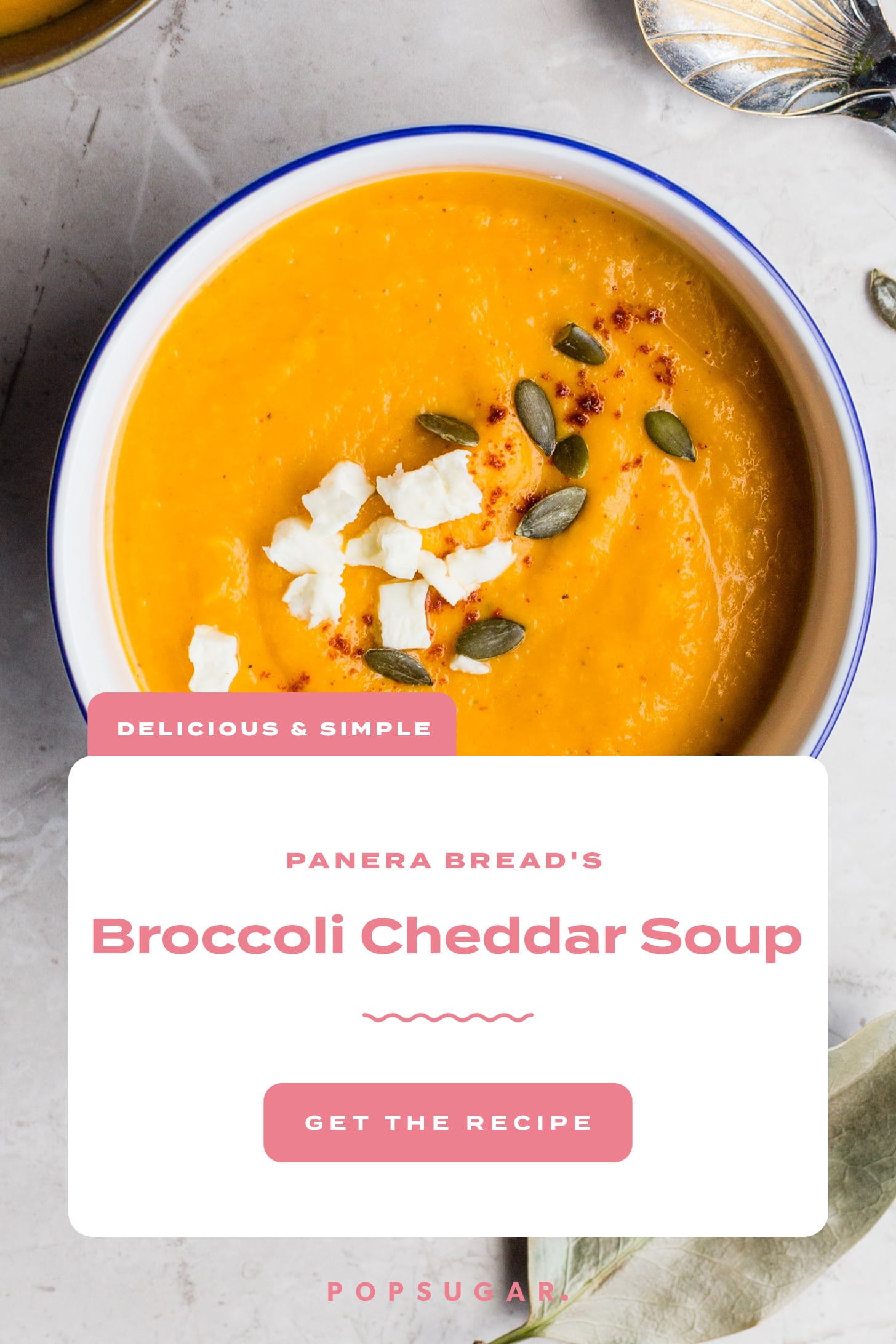 Information
Category

Soups/Stews

Prep Time

15 minutes

Cook Time

40 minutes

Total Time

54 minutes, 59 seconds
Image Source: POPSUGAR Photography / Maeve Reilly