What Does Pepsi Apple Pie Taste Like?
Pepsi's Apple Pie Flavor Doubles Down on Cinnamon and Sweetness to Evoke Holiday Vibes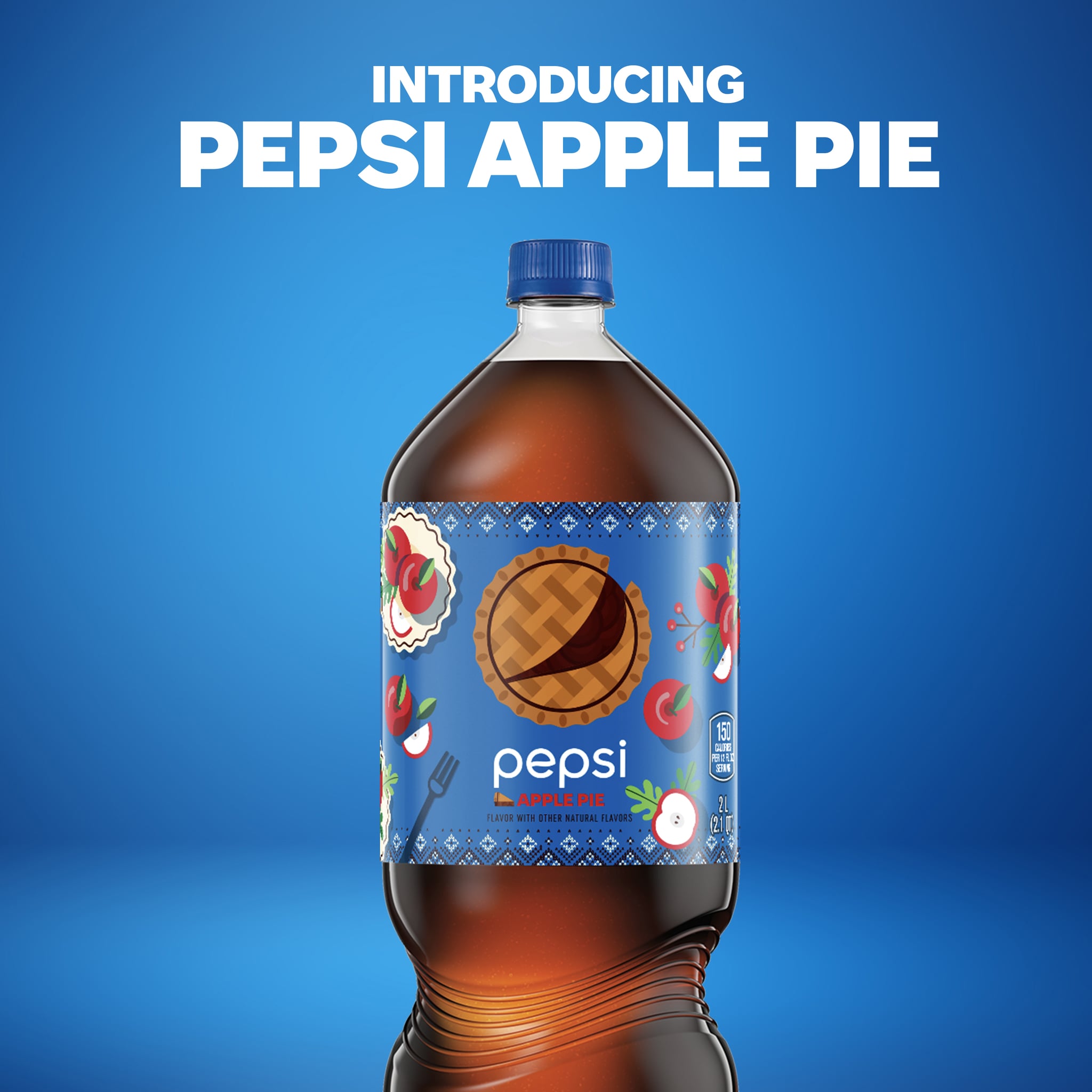 Pepsi Apple Pie. Certainly a combination I never expected, but ahead of the holidays anything is possible. The beverage brand launched its newest flavor on Nov. 17 in the hopes of delivering a drink that captures the nostalgic tastes of the season.
I was curious to try the flavor, which according to a press release should include "warm notes of cinnamon, the taste of a buttery crust, and the crispness of a fresh apple." Not something I'd expect from a soda, but I was willing to give it a sip. After cracking open the newly designed liter bottle, I was hit with a strong apple scent and buckled in for a burst of that same flavor. Instead, I noticed the drink leaned more heavily on the cinnamon side, with a supersweet aftertaste.
There are a few steps to take if you're interested in trying this soda for yourself. Instead of finding the drink in stores, fans can enter to win their own bottle on Pepsi Twitter and TikTok accounts by submitting a photo or video of their baking fail using #PepsiApplePieChallenge and following @Pepsi. The first 1,500 consumers to enter will be eligible to win.