How Is Champagne Made?
From Grape to Glass: How Sparkling Wine Is Made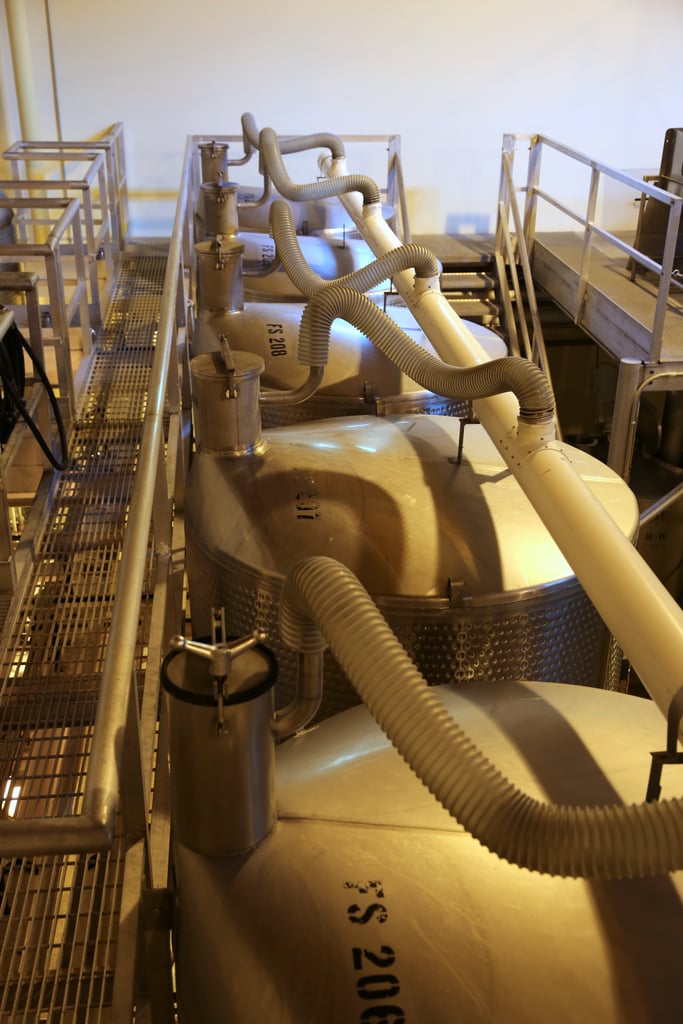 4
Undergoing First Fermentation
Next, the leaves and stems are removed, and the grapes are pressed to extract the juice, which goes into giant double-wall stainless steel vats. Here the yeast is added to the juice to trigger the first fermentation. The grape seeds are sent off to cosmetic companies, and the other organic waste is turned into compost. The grape juice and yeast undergo 14 days of fermentation. According to Mumm representatives, the wine at this stage is tart and nothing special. It doesn't have bubbles, hasn't been aged, and is not blended to perfection.
Photo: Anna Monette Roberts