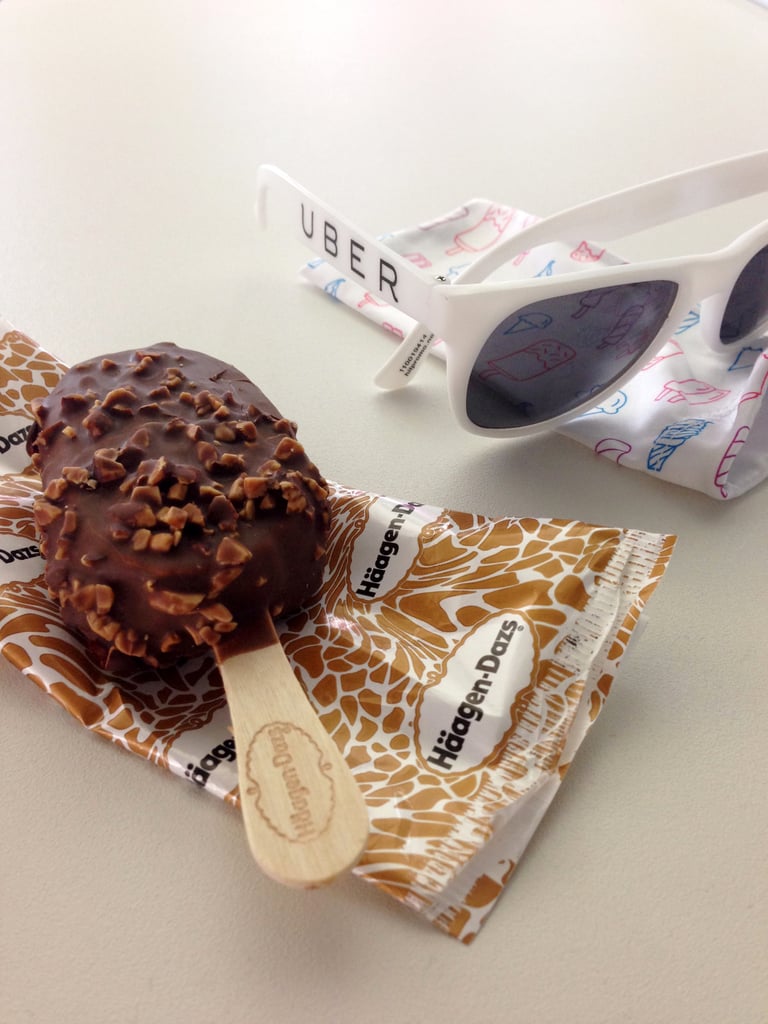 6
Ice Cream Bar and Sunglasses
While Häagen-Dazs ice cream is delicious, it's something I keep in my freezer for any ordinary night at home. I am, however, stoked for the cute pair of Uber sunglasses in an ice cream cone-printed sleeve.
All in all, for $25, the ice cream "truck" felt quite makeshift and didn't live up to my expectations — or to the standard Uber has set for events like this!
Have you tried Uber ice cream? And was I expecting too much?
Photo: Anna Monette Roberts