Piña Colada Popsicle Recipe
These Piña Colada Popsicles Are So Good, You'll Want to Make Them All Summer Long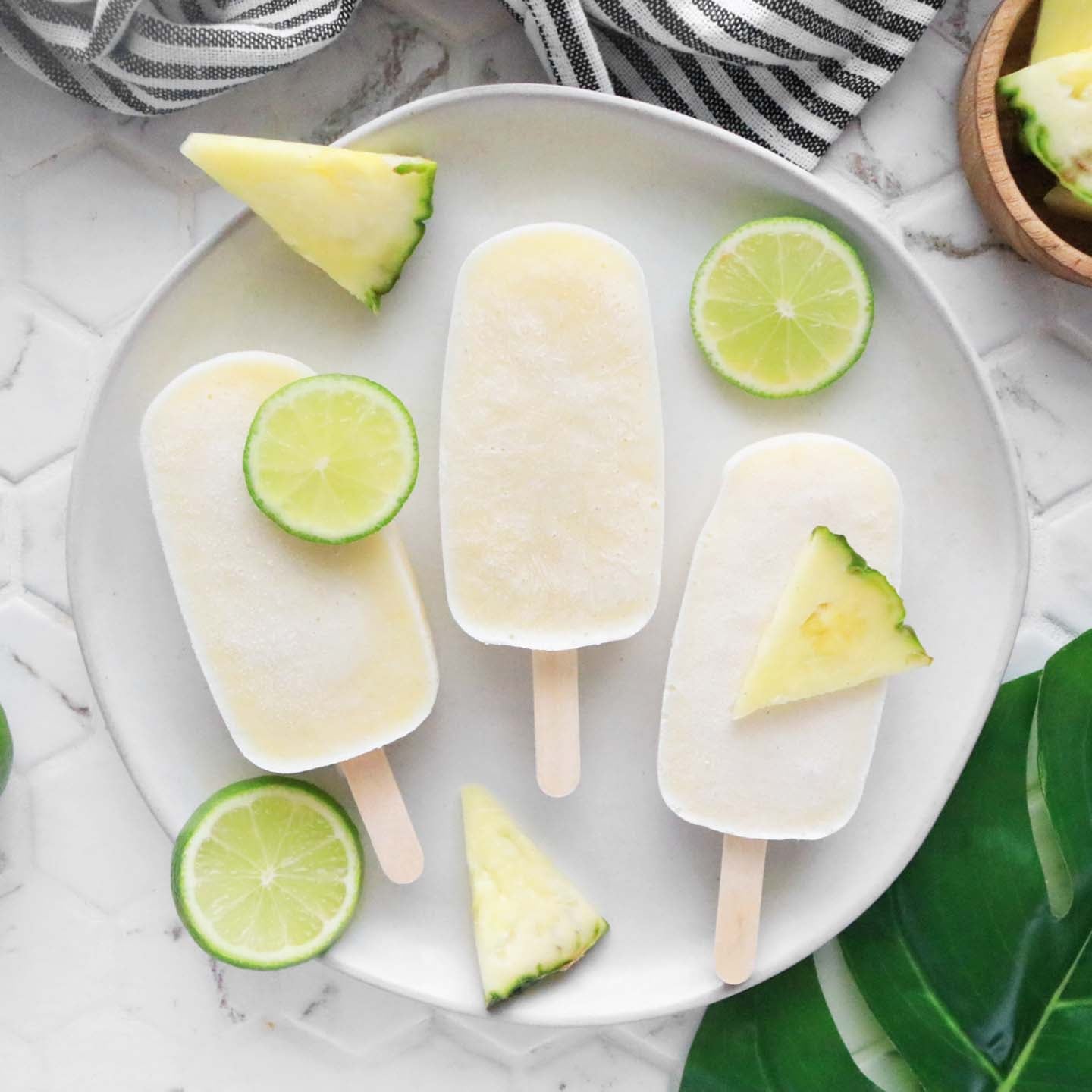 If you're a fan of boozy popsicles, you'll want to add this piña colada popsicle recipe to your summer to-do list. Featuring a tasty blend of coconut milk, pineapple, and white rum, these popsicles are essentially frozen (and portable!) versions of the drink. They're also flavored with lime juice and a sweetener — sugar, maple syrup, or honey — so you can be sure they'll make your taste buds sing.
Like many homemade popsicle recipes, you can adjust the ingredients to your liking. For example, if you want an alcohol-free version, simply skip the rum. Or, if you're looking for ice pops with chunks of actual fruit, pulse the ingredients a few times in the blender (instead of blending until smooth). You can even add other fruits to the mix, like chopped strawberries or mangos. Anything goes when it comes to DIY ice pops.
The prep time for these tropical popsicles is about five minutes. However, you'll need to freeze them for at least eight hours before you can enjoy them. You'll also need an ice pop mold and popsicle sticks, which are often sold together. Read on to learn how to make piña colada popsicles that you can enjoy all summer long.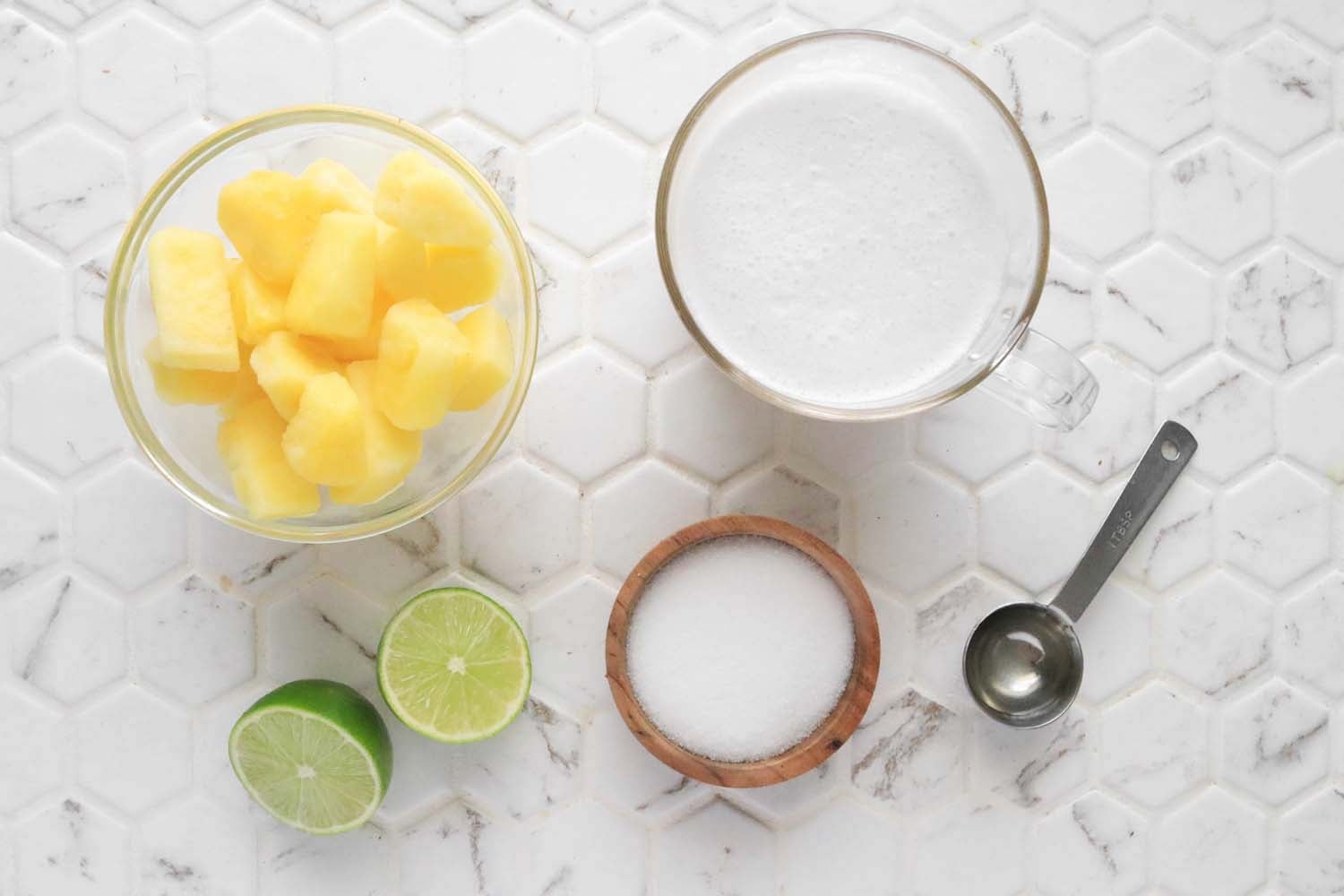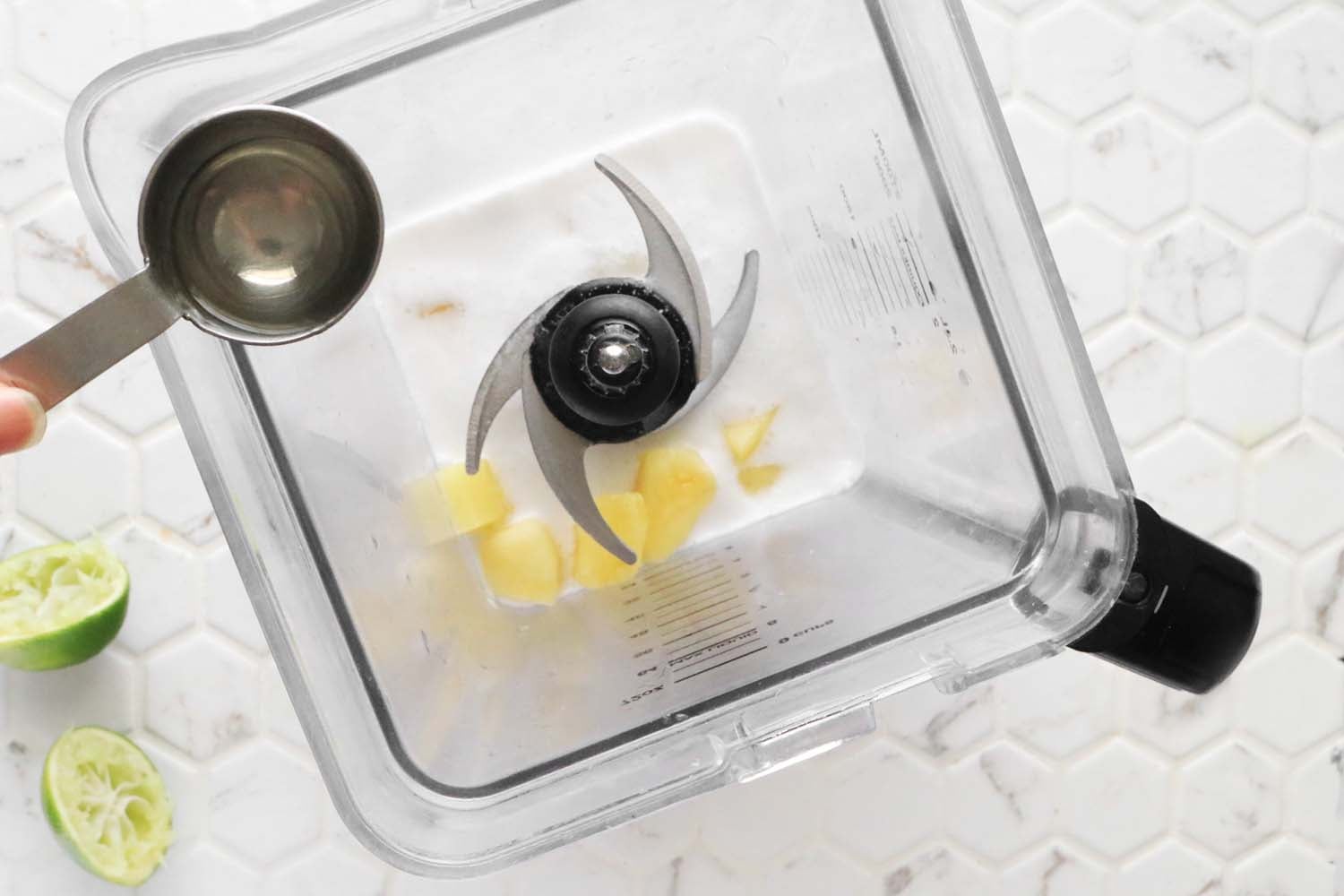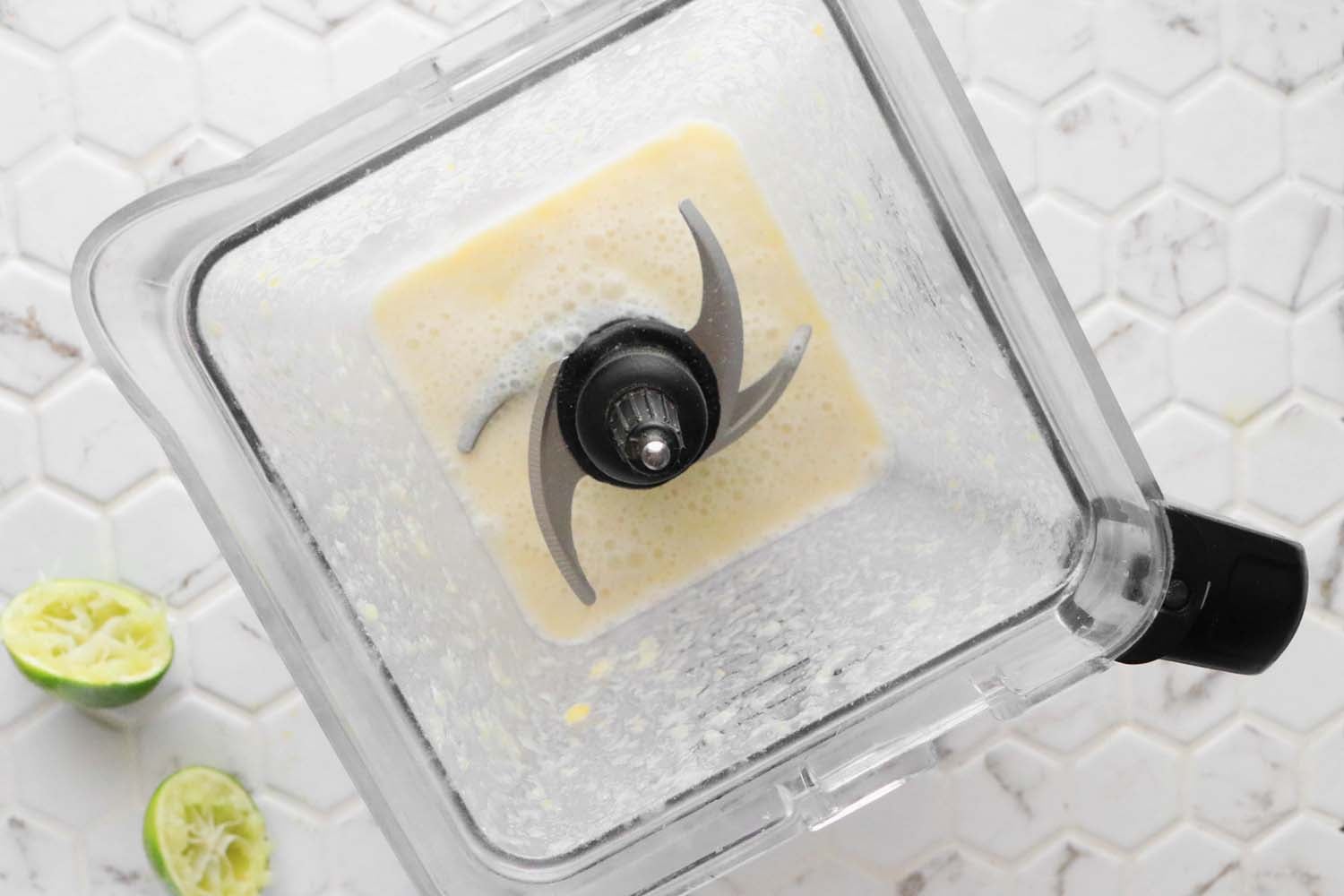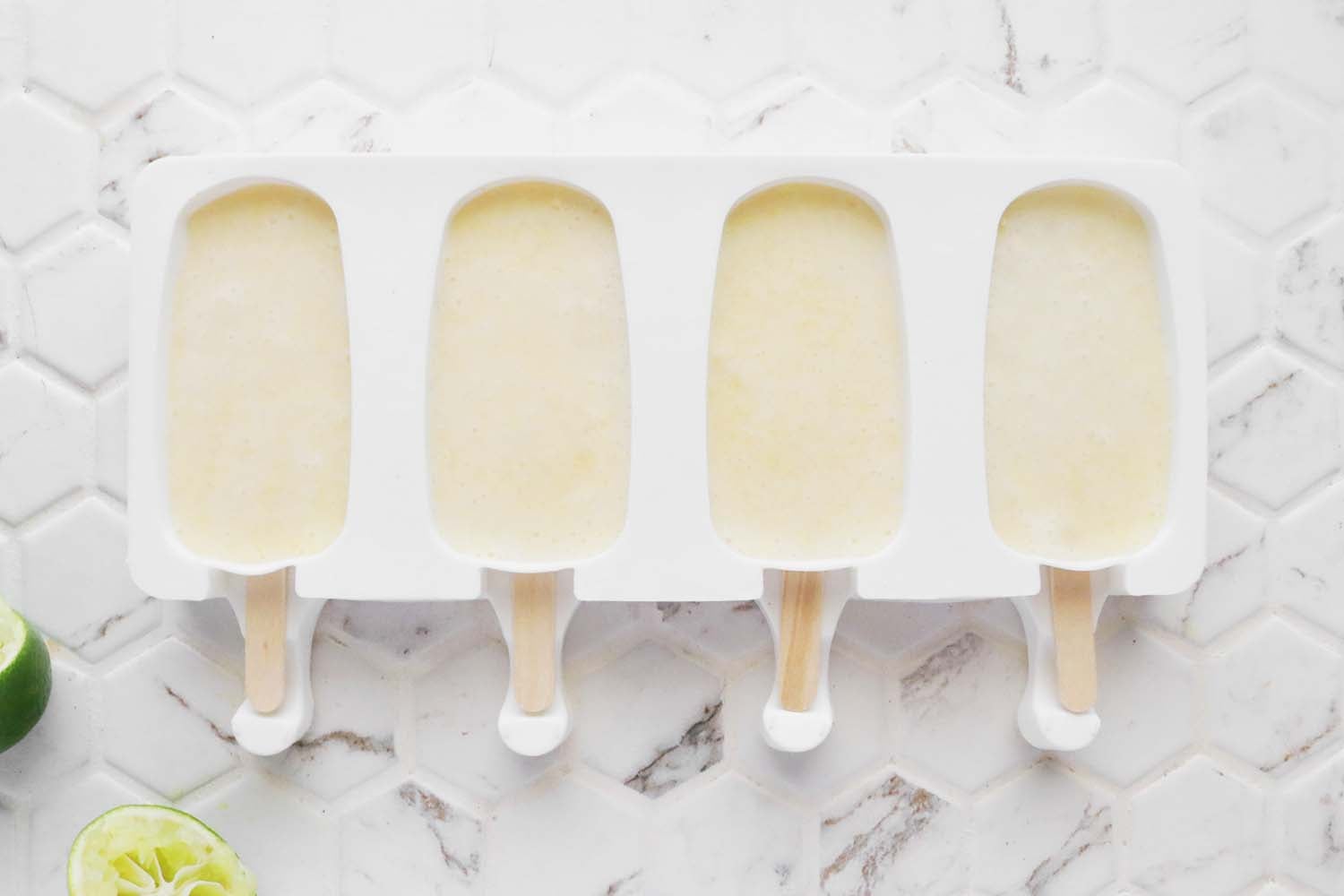 Piña Colada Popsicles
Original Recipe by Kirsten Nunez
Notes
The level of booziness is up to you! For just a hint of rum flavor, add 1 or 2 tablespoons. For a boozier version, add 4 tablespoons. For a nonalcoholic version, skip the rum altogether. You'll also need a popsicle mold and popsicle sticks for this recipe.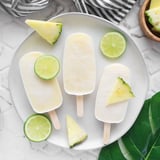 Ingredients
1 1/2 cups canned coconut milk
2 cups cubed fresh, frozen, or canned pineapple
3 to 4 tablespoons sugar, maple syrup, or honey
Juice of 1 lime (about 2 teaspoons)
1 to 4 tablespoons white rum (optional)
Directions
In a blender, combine the coconut milk, lime juice, sweetener, and rum. Blend until combined.
Add the pineapple chunks and pulse a few times, leaving bits of pineapple (if you want a completely creamy popsicle, blend the mixture until smooth). Taste the mixture and add more lime juice or sweetener, if necessary.
Pour the mixture into an ice pop mold and insert popsicle sticks. Gently tap the mold to remove air bubbles.
Freeze for 8 hours or overnight.
Remove from tray and enjoy!
Information
Category

Desserts, Frozen

Yield

6 to 8 popsicles

Total Time

4 minutes, 59 seconds