These 7 Recipes Prove Maple Syrup Is the Most Versatile Ingredient in Your Pantry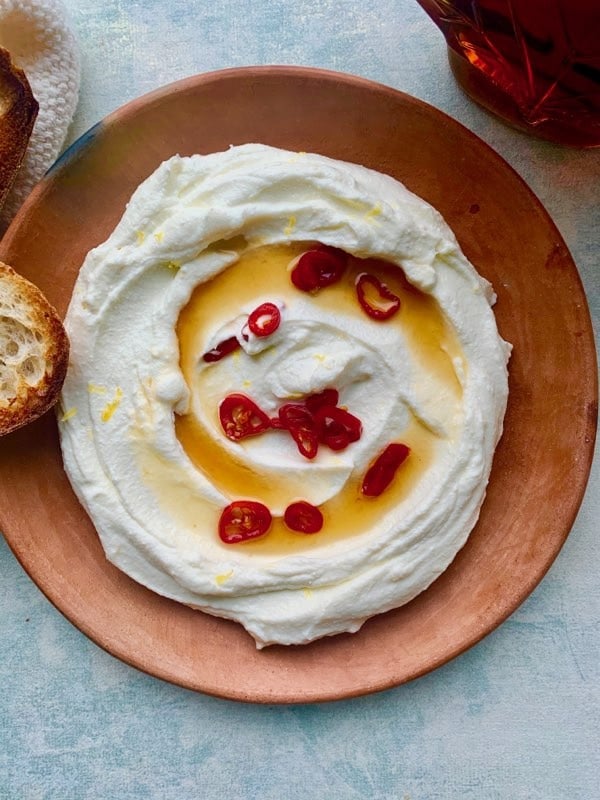 Sometimes, all it takes is one ingredient to elevate a dish: a sprinkle of flaky salt, a squeeze of lemon, a drizzle of real maple syrup. While people often use maple syrup in its most classic application — poured over a stack of pancakes — it's actually a unique ingredient that's infinitely adaptable.
But you want to ensure the syrup you're using is the real thing by looking at the label. Traditional pancake syrups are made with artificial maple flavoring and other processed ingredients, while Pure Maple Syrup from Canada is harvested from the sap of trees — it's a natural sweetener that adds richness to any dish. Whether you're preparing chia pudding or farro salad, maple syrup can be used in both sweet and savory applications. Keep scrolling to see the many different ways real maple syrup can be added into your cooking repertoire.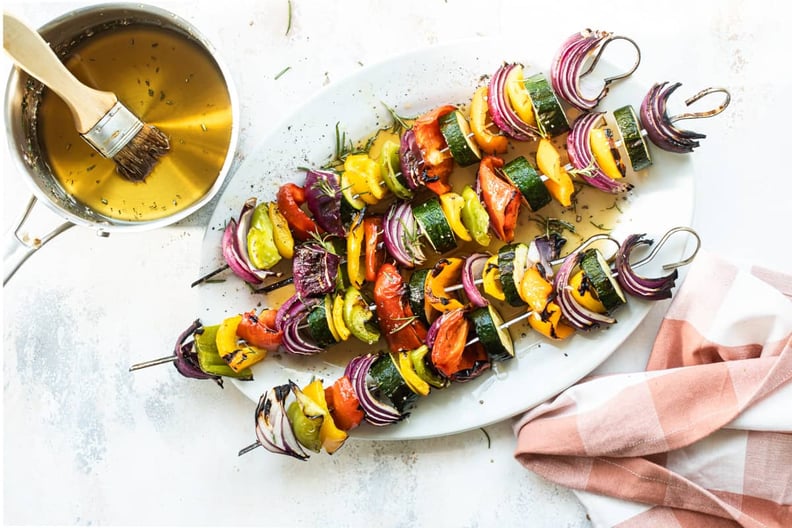 Veggie Kebabs With Maple Rosemary Glaze
Looking for a taste of summer in the middle of winter? These veggie kebabs are the answer. The char from the grill will add depth to the vegetables' natural sweetness. If you don't have zucchinis and peppers, feel free to swap them out with whatever you have lying around in the fridge. For a final touch, brush the skewers with a tasty glaze made of maple syrup, balsamic vinegar, and rosemary.
Maple Walnut Chia Pudding
Save yourself time in the morning by preparing this maple walnut chia pudding the night before. The maple adds a gently sweet flavor to the dish, perfect for a quick morning pick-me-up. When you're ready to eat, simply add your favorite toppings, like a dollop of yogurt or a handful of berries.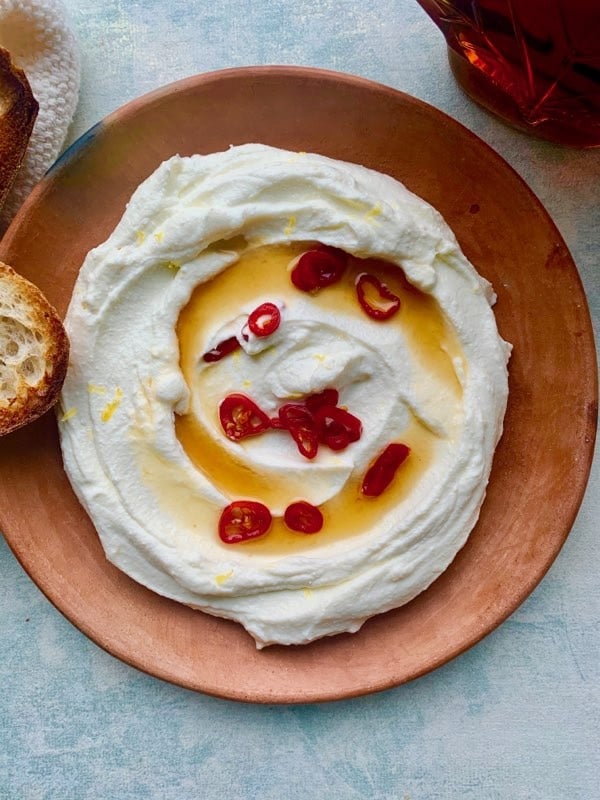 Whipped Ricotta With Maple Syrup, Calabrian Chiles, and Grilled Sourdough
This whipped ricotta will be your new go-to appetizer. The sweetness from the maple syrup and creamy ricotta balances out the spice from the Calabrian chiles. Add a bit more brightness to the dish by sprinkling some lemon zest on top, then serve alongside crusty pieces of sourdough bread.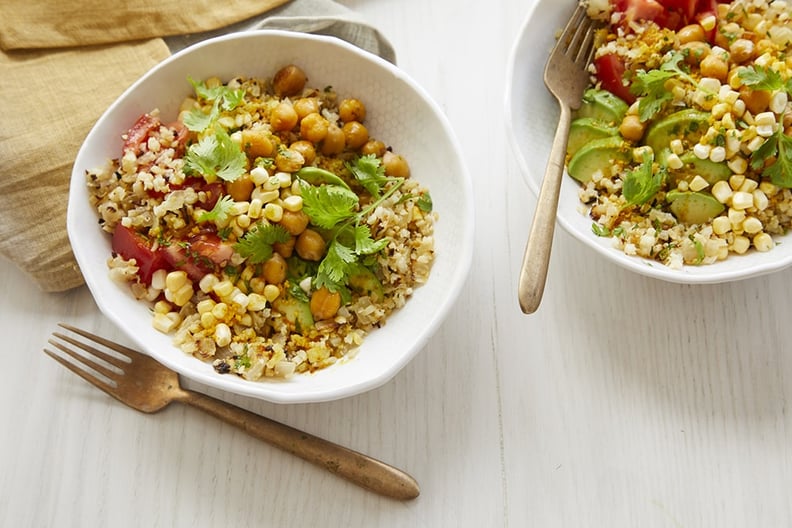 Cauliflower Rice Bowls With Maple Turmeric Vinaigrette
Simple, healthy, and adaptable, this cauliflower bowl is ideal for a weeknight dinner. The chickpeas, cauliflower rice, and onions are roasted in a tangy maple-turmeric vinaigrette that brings complexity to the dish. If you don't have cauliflower rice on hand, feel free to cook up any grain available in your pantry: farro, brown rice, and quinoa all work. Serve the bowl alongside creamy slices of avocado and chopped cilantro.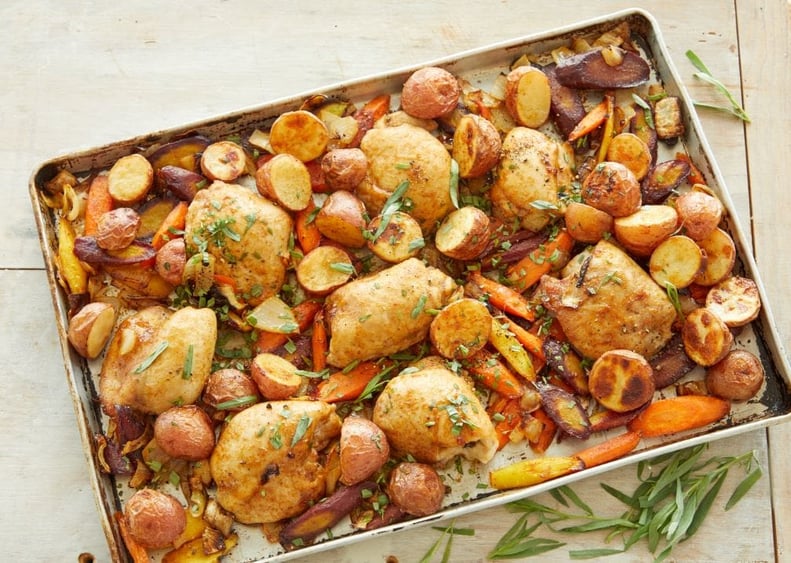 Sheet-Pan Maple Mustard Chicken Thighs With Potatoes and Carrots
Sheet-pan dinners are a staple in any household; they can feed a family and are easy to clean. These roasted chicken thighs will become a regular in your weeknight dinner rotation. The mustard and maple combo in the marinade hits every flavor note: sweet, salty, and spicy. Roast the chicken with any starchy veggies you have on hand, then top it off with fresh tarragon to bring some much-needed brightness to the dish.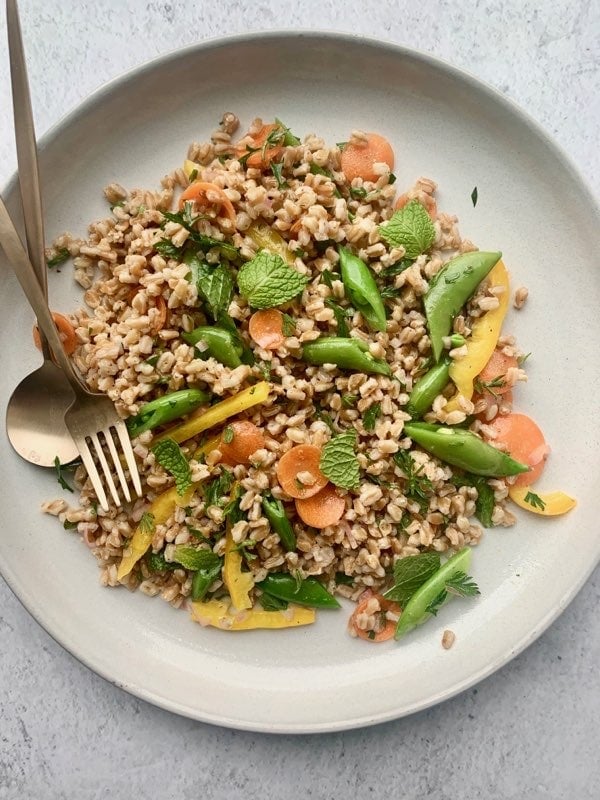 Farro Salad With Maple Syrup Vinaigrette, Carrots, Snap Peas, Sweet Peppers, and Mint
This farro salad is a hearty lunch that will keep your energy up throughout the day. The rich maple shallot vinaigrette with mint leaves complements the farro's nutty flavor. If you want to save time with the prep work, cook the farro and make the vinaigrette in advance.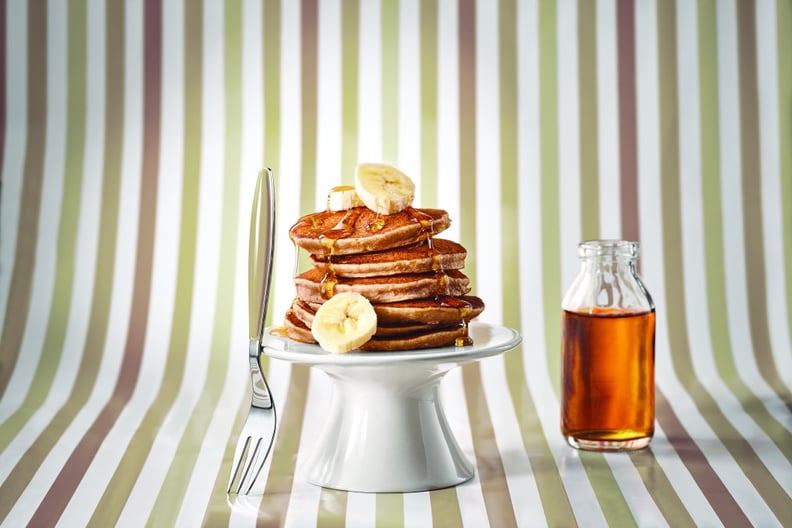 Bananarama Pancakes With Maple
With only five ingredients, these bananarama pancakes taste decadent enough for a lazy Sunday morning brunch. If you want to elevate the dish, add some cinnamon or nutmeg to the batter. Serve the pancakes hot with slices of banana and a drizzle of warm maple syrup on top.