Pumpkin Pie Pastelillos Recipe With Photos
I Gave My Favorite Puerto Rican Dessert a Classic American Twist With These Pumpkin Pastelillos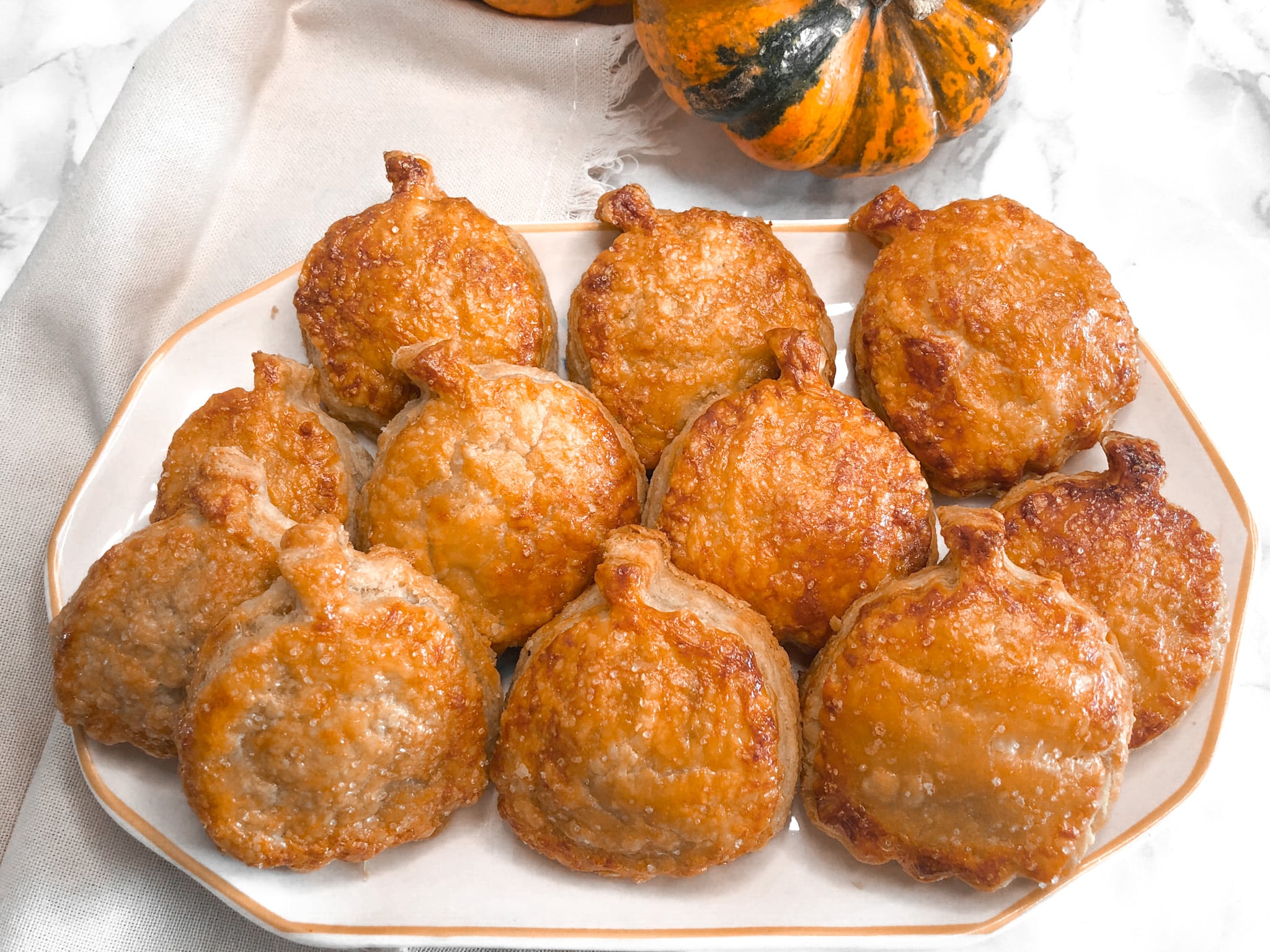 As a child, Thanksgiving at my Puerto Rican Abuela's house looked almost nothing like a traditional American Thanksgiving dinner would. Instead of having a golden whole turkey as the centerpiece of her table, my Abuela's show-stopper protein was always a succulent, slow-roasted pork shoulder called pernil, surrounded by heaping trays of arroz con gandules, her signature potato salad, and warm pasteles (a Puerto Rican type of tamale). The dessert table was always equally as delicious and quintessentially Puerto Rican as the dinner table was, and while that is all-around a fantastic proposition for a big holiday meal, there was always one traditional American Thanksgiving flavor that I missed each year: pumpkin spice.
As an adult who can now contribute my own creations to the Thanksgiving table, I often find myself concocting original dishes or desserts that blend the classic Puerto Rican flavors I was brought up eating on Turkey Day with the American Thanksgiving staples that I've always loved. This year, I chose to recreate the flaky, buttery pastries (typically filled with guava) that my Abuela often served called pastelillos and give them a delicious pumpkin pie twist. The resulting pumpkin pie-filled pastelillos, stuffed with a sweet pumpkin pie filling and wrapped in a store-bought puff pastry that practically melts in your mouth with every bite, are an American-inspired twist on one of my favorite Puerto Rican desserts, and while my Abuela is no longer with us to share a Thanksgiving meal together, I have a feeling that she would love them, too.
If you'd rather have snack-sized pumpkin hand pies for your guests to enjoy instead of worrying about a big pumpkin pie that requires slicing and serving, give these Pumpkin Pie Pastelillos a try. And, if possible, same a few for me.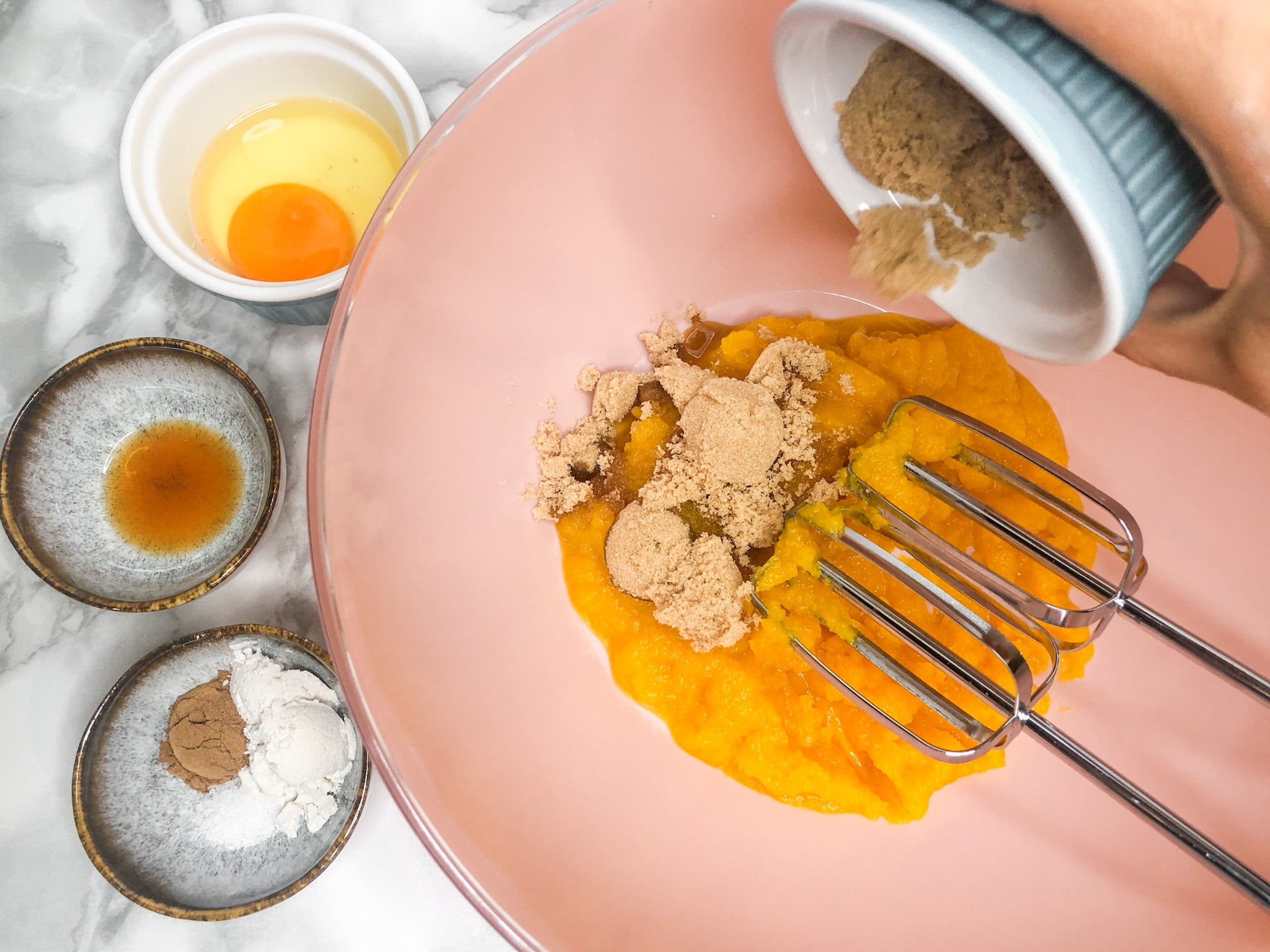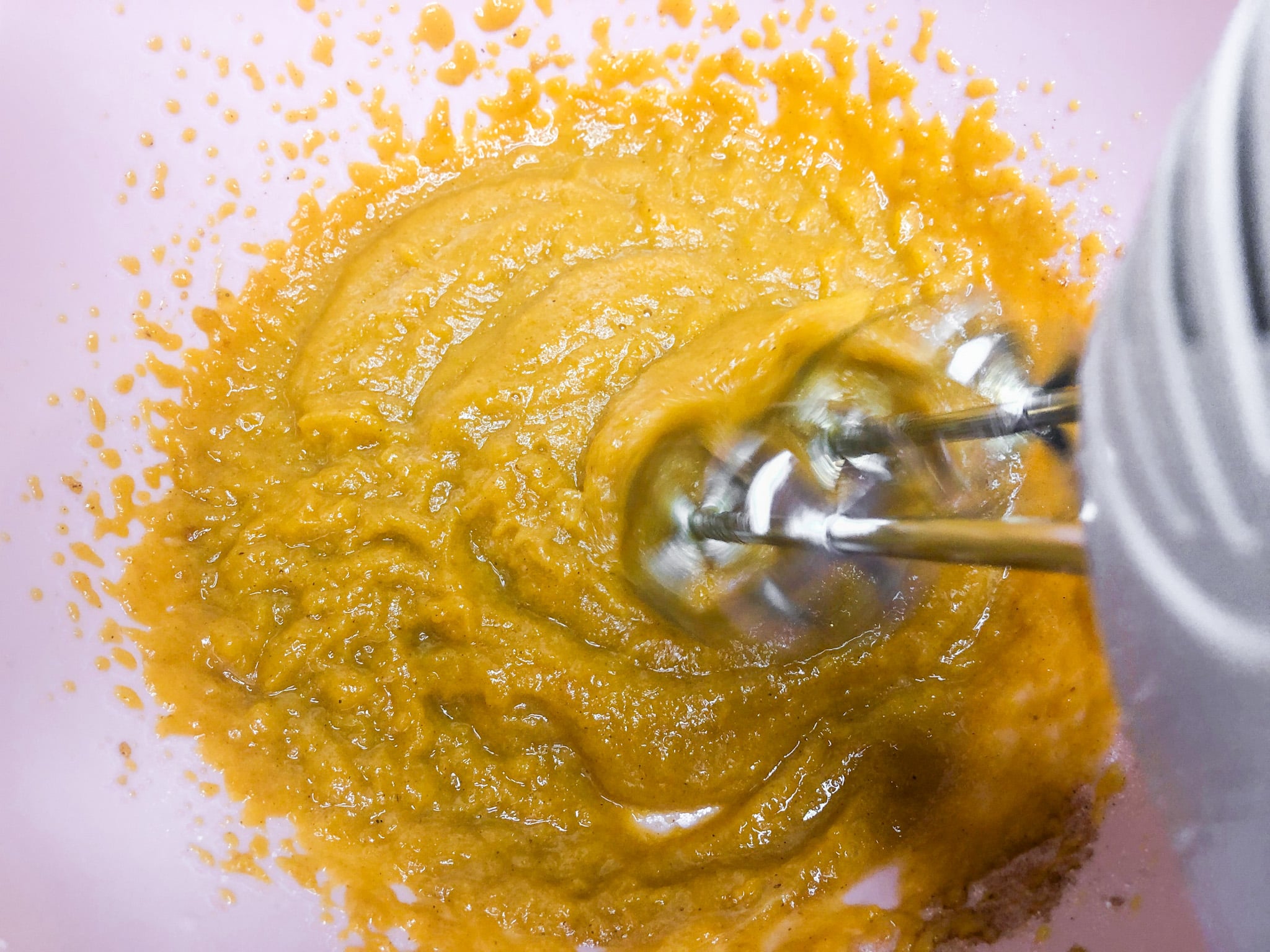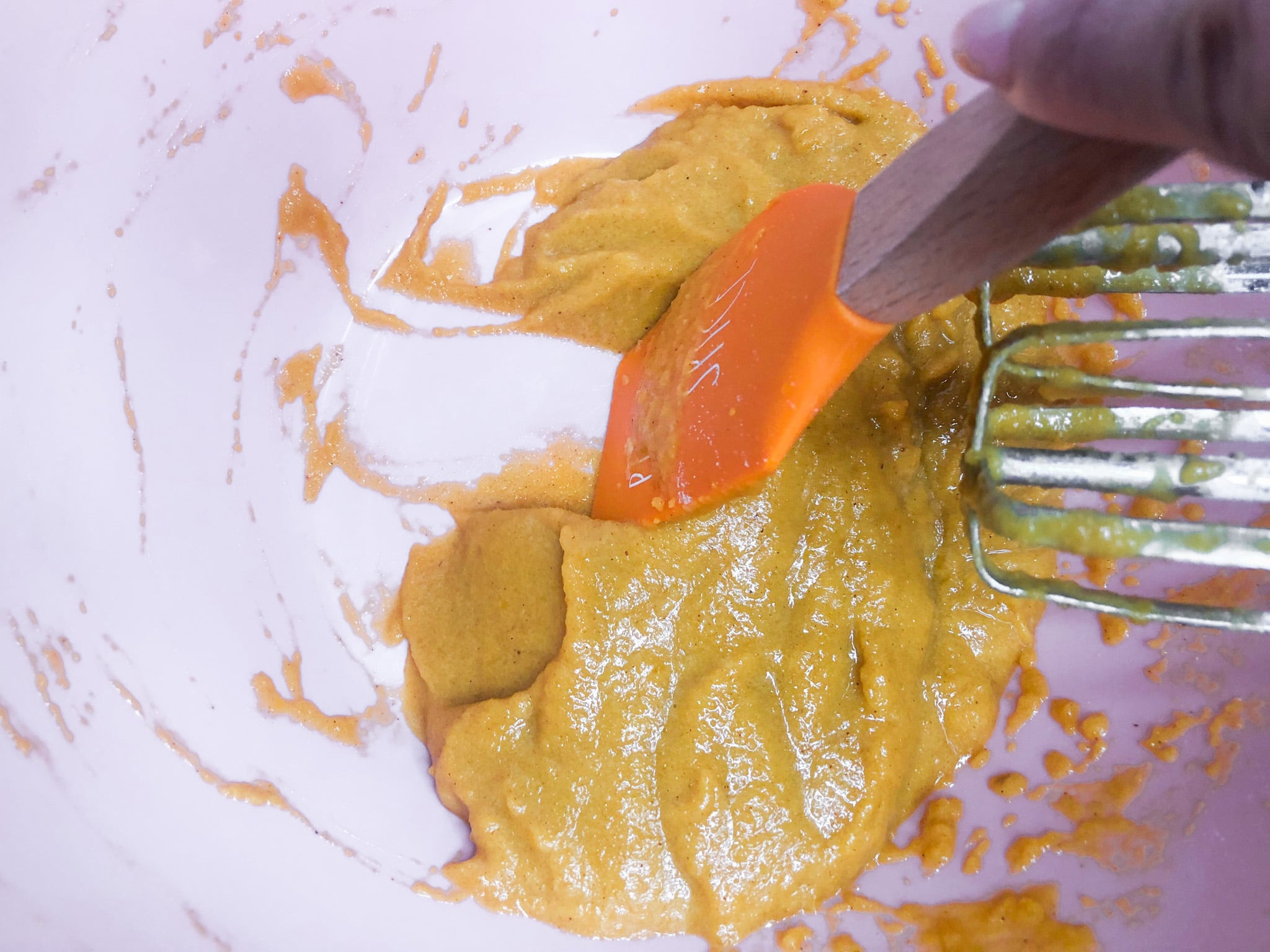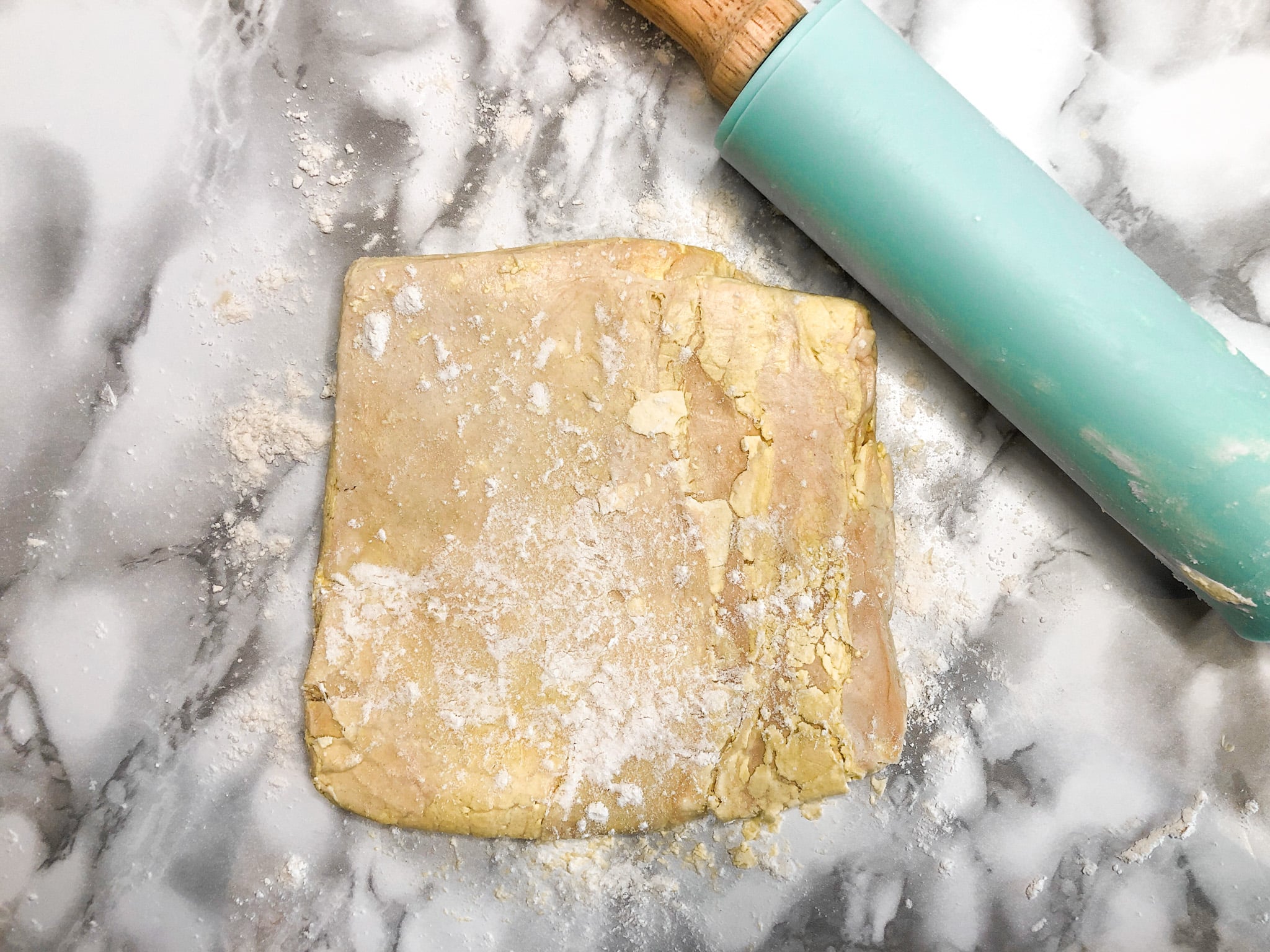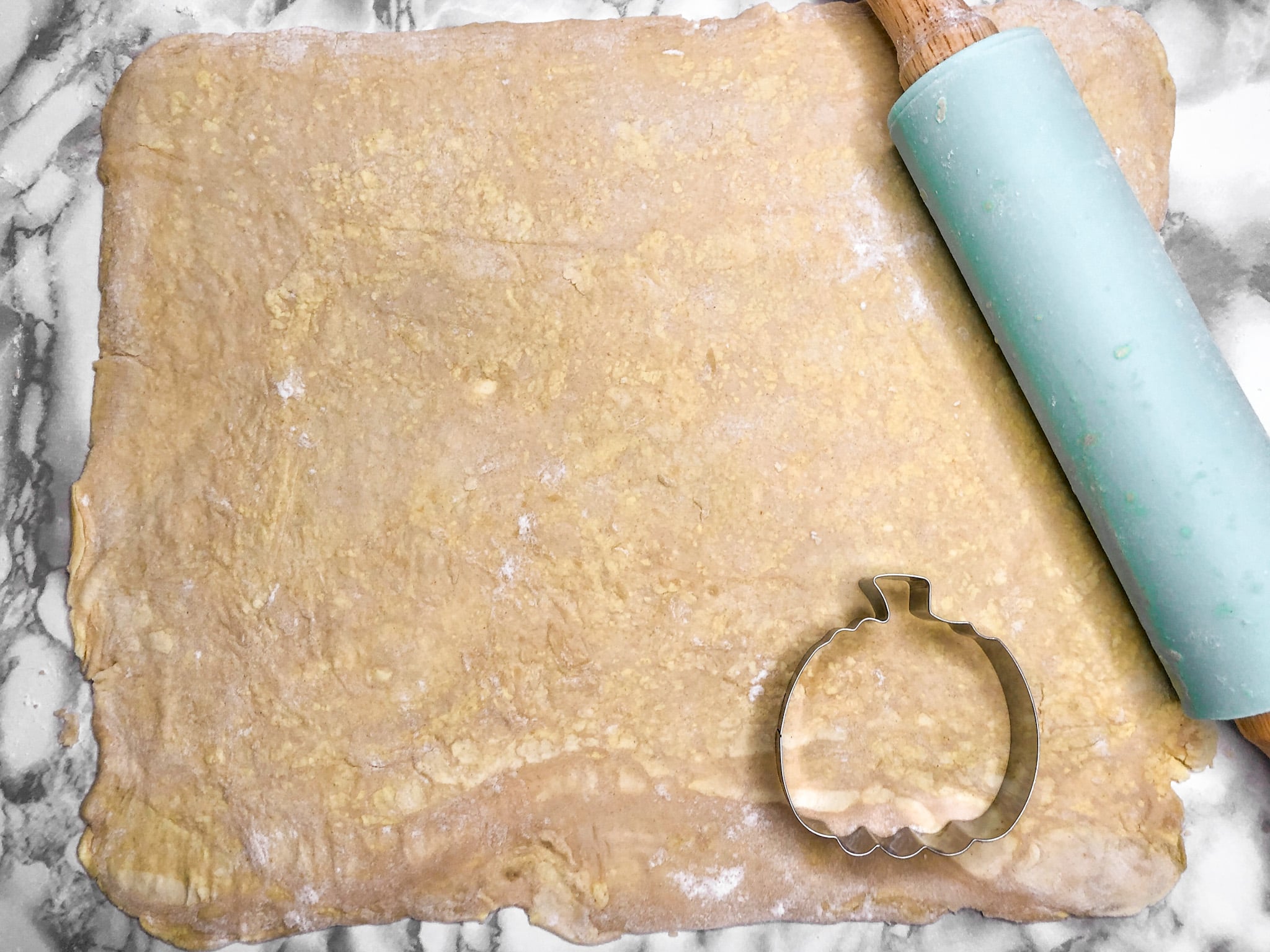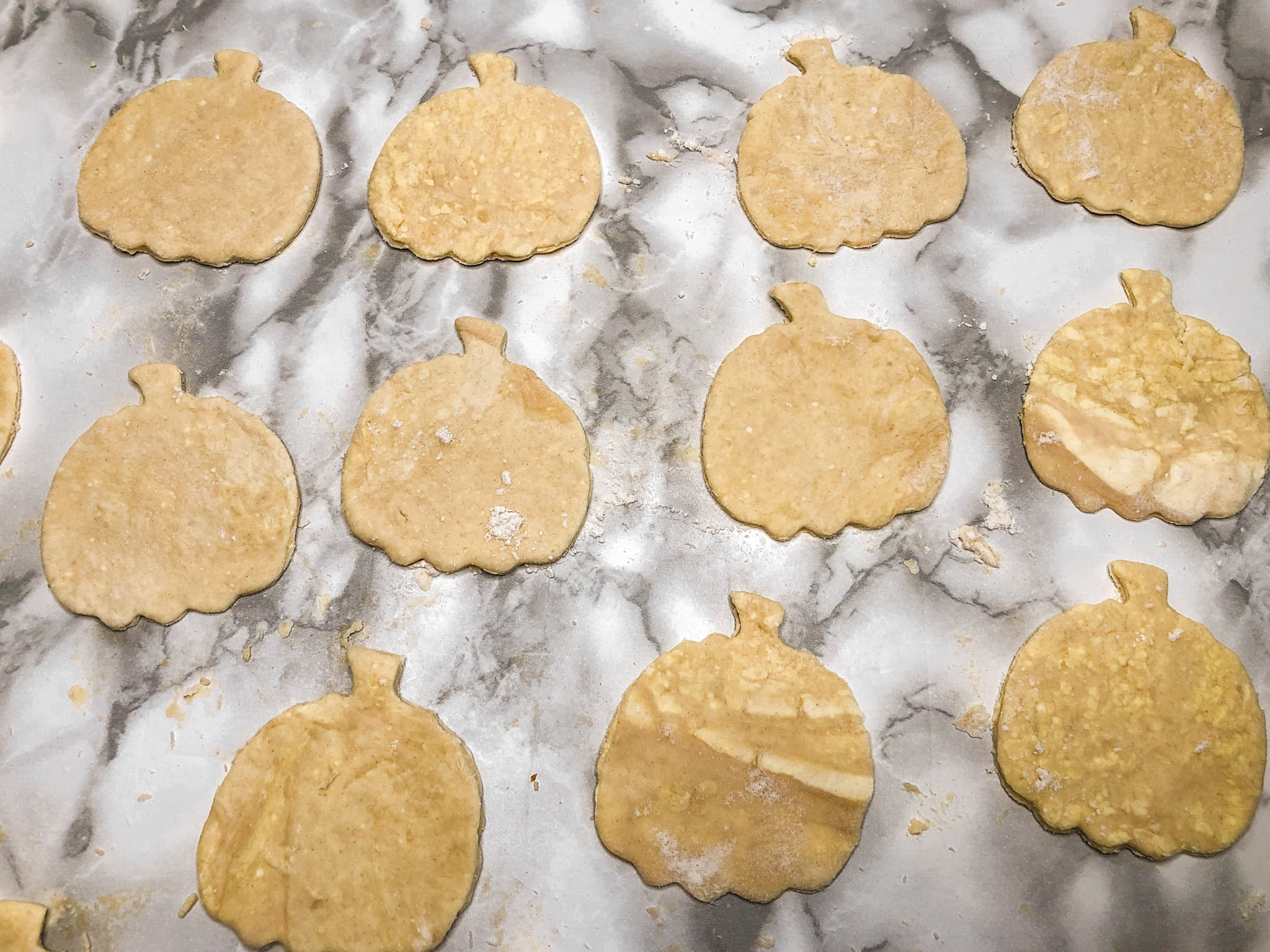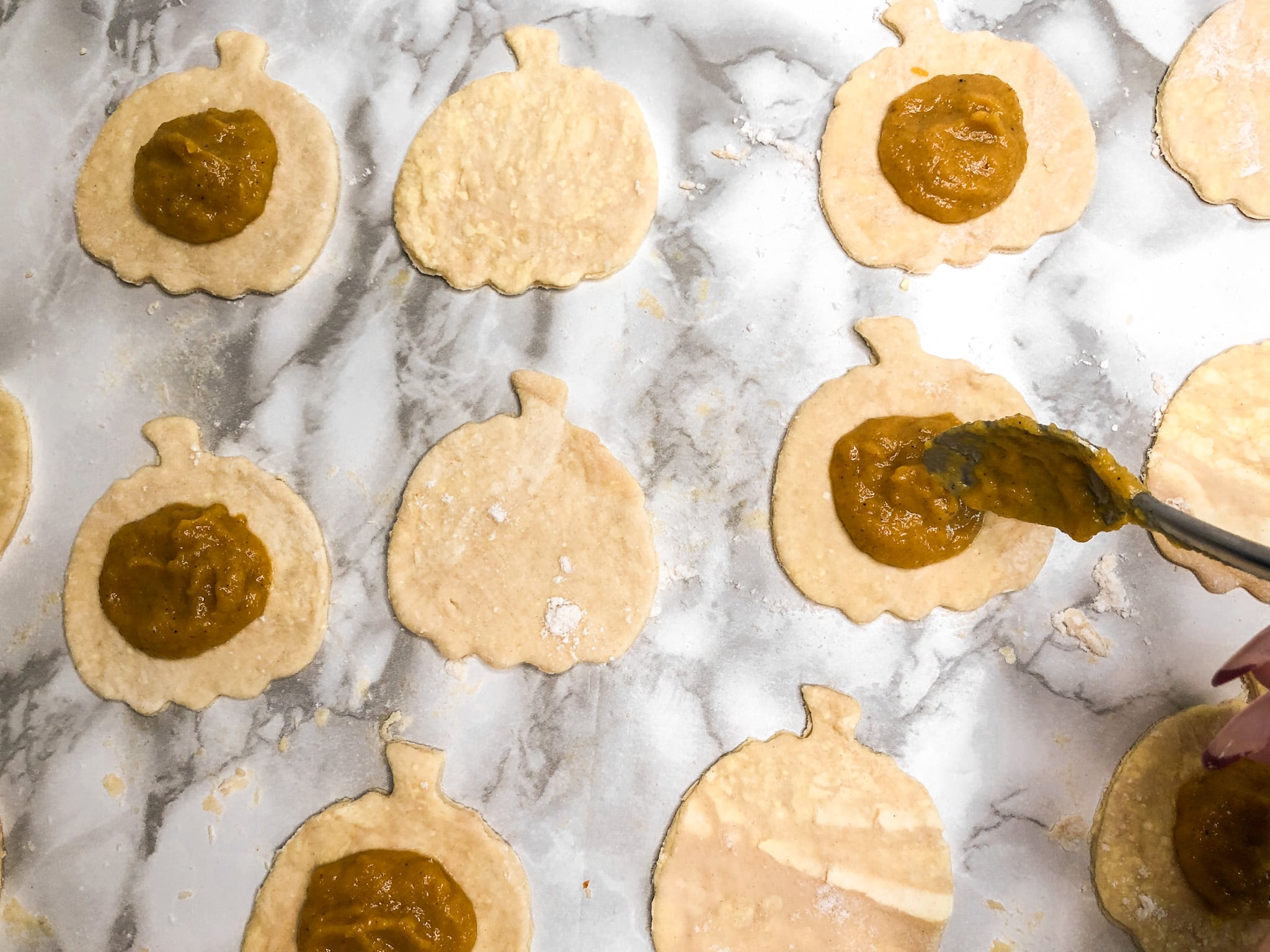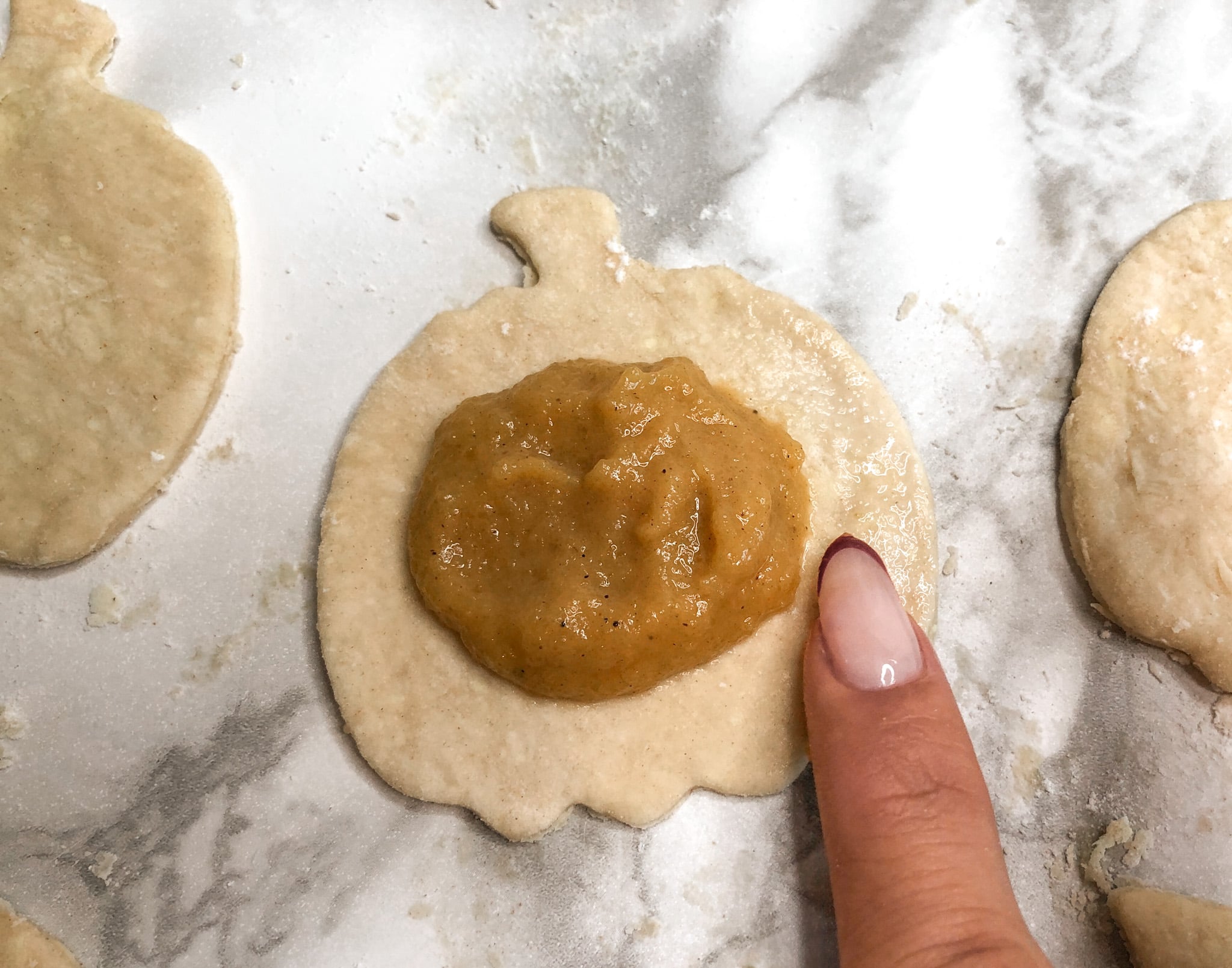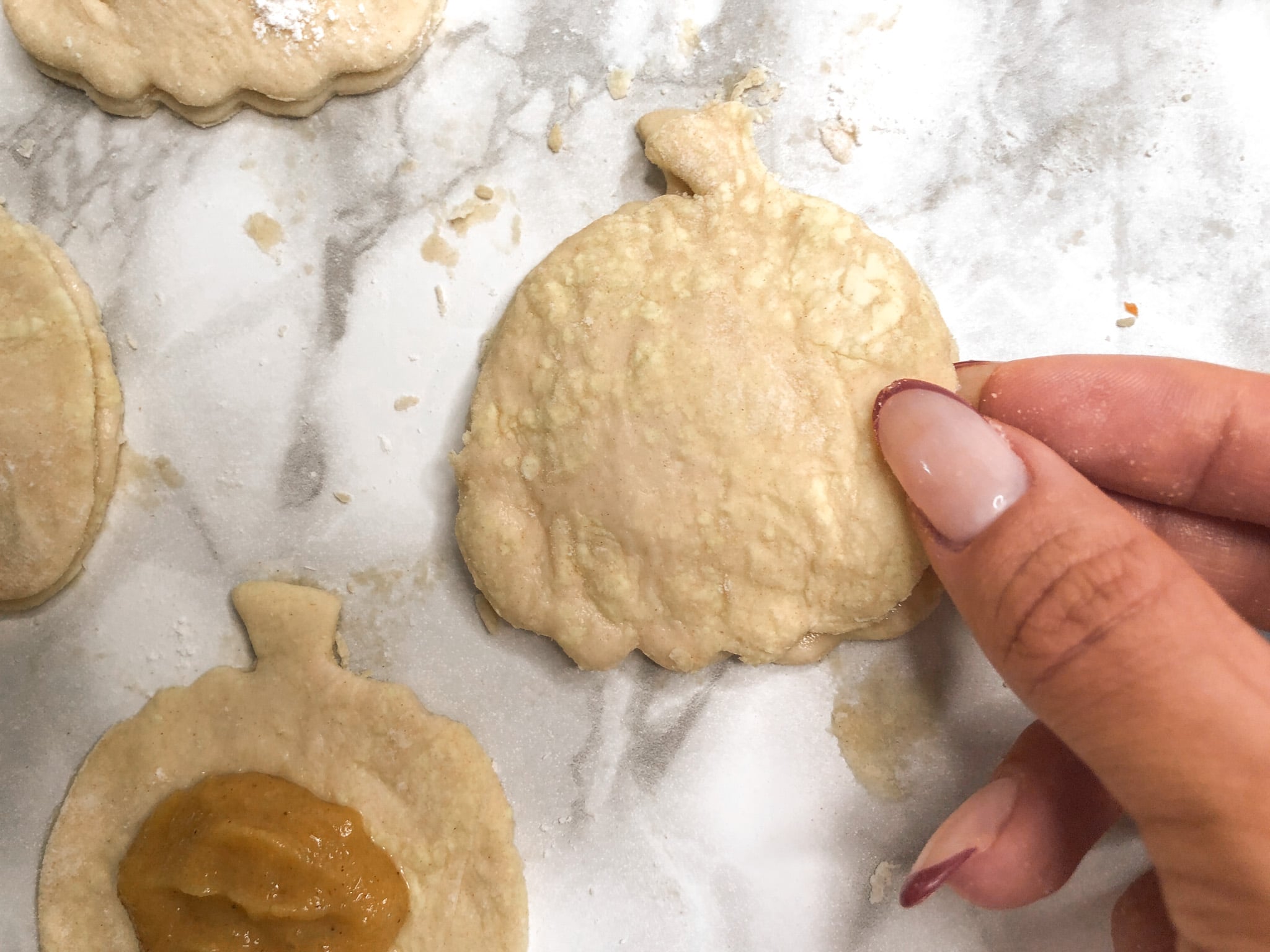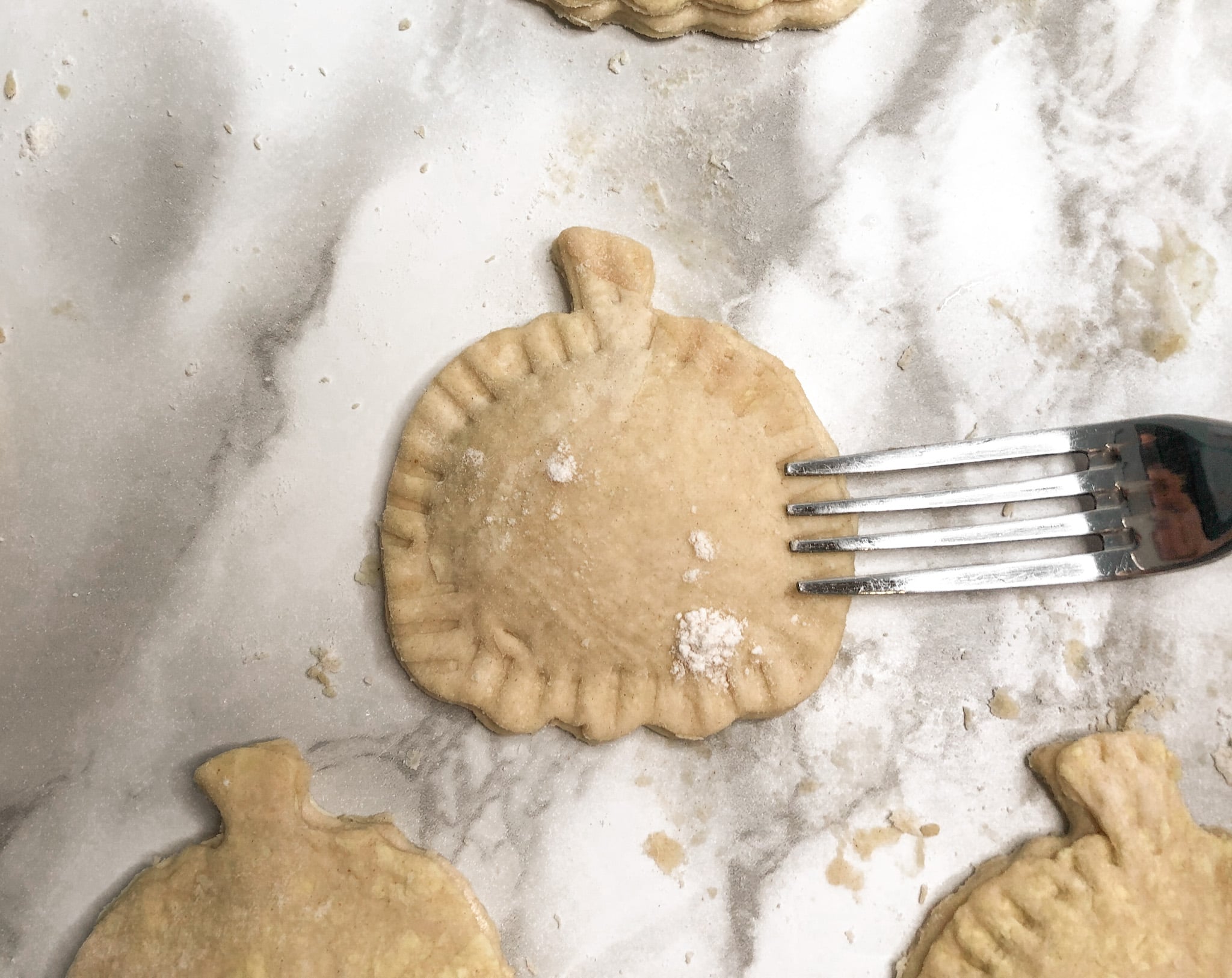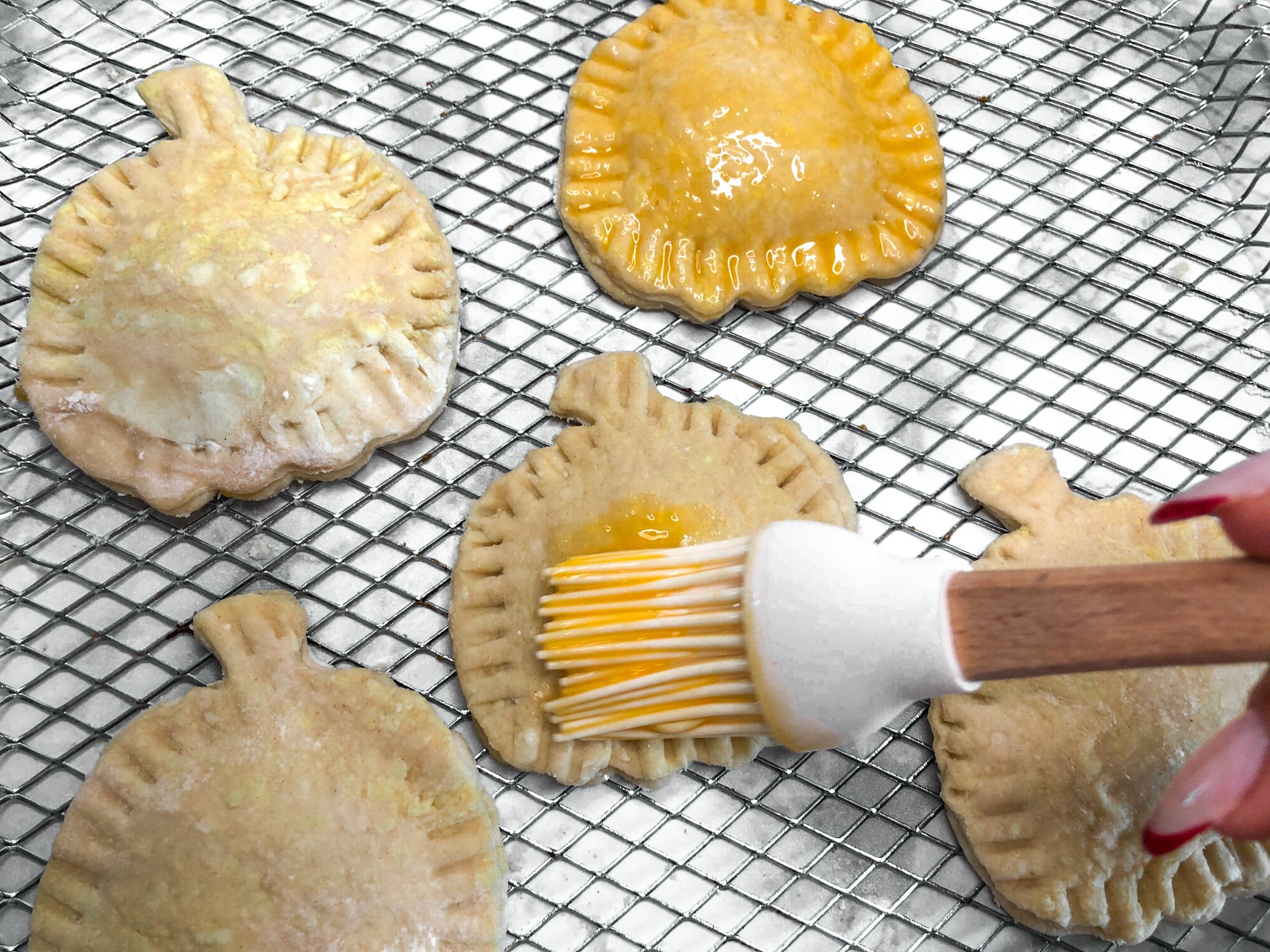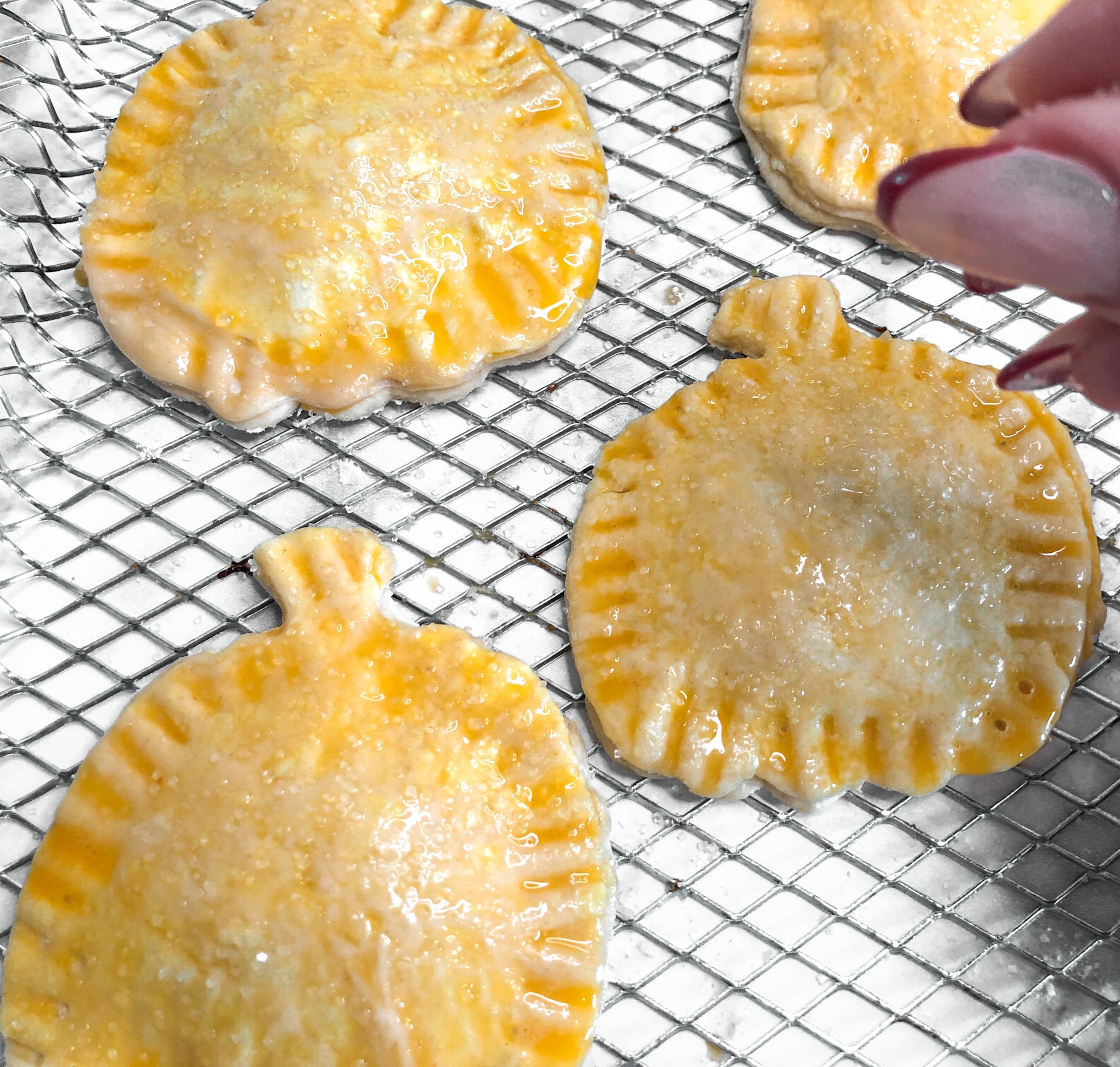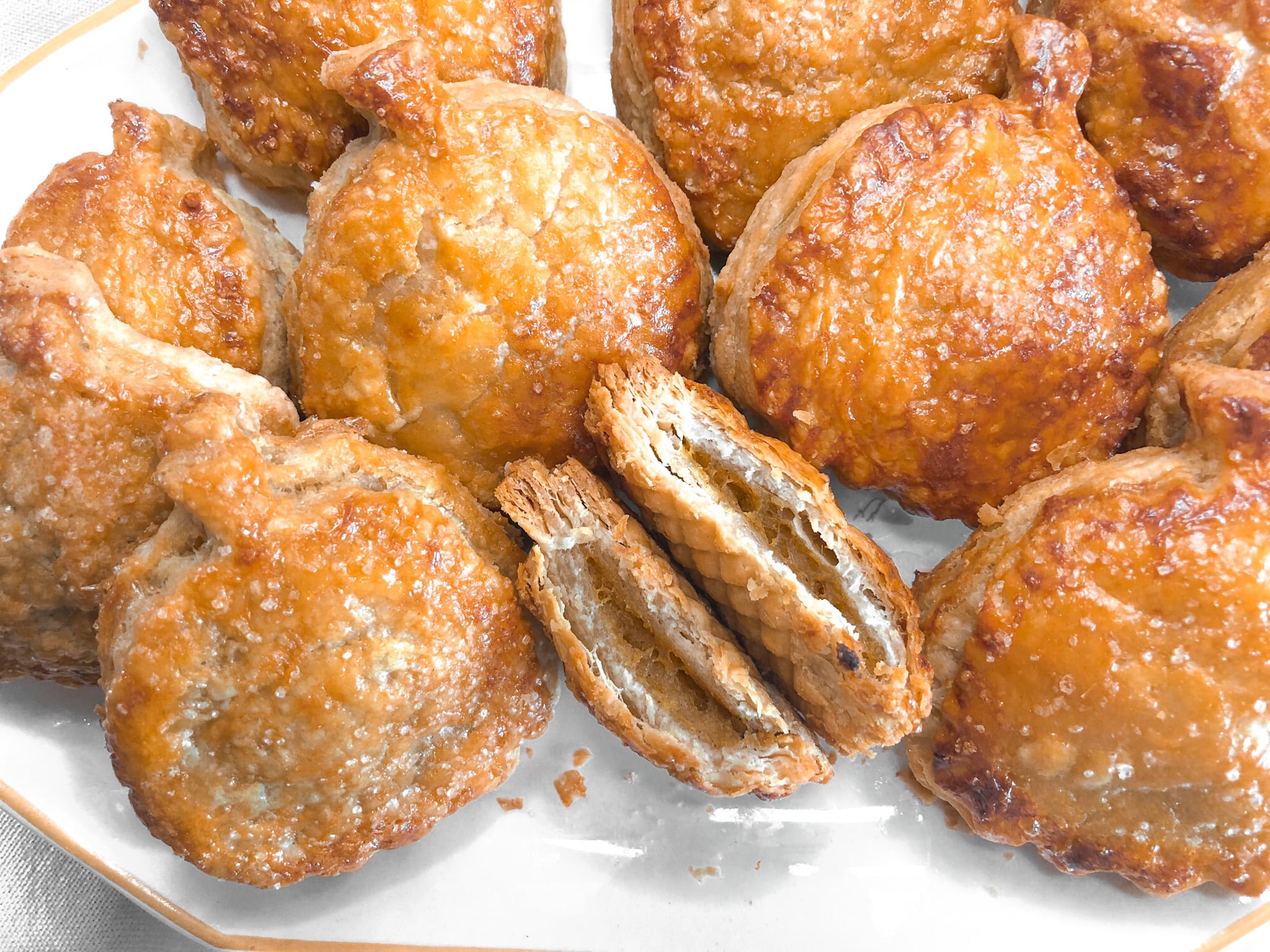 Pumpkin Pie Pastelillos
Original Recipe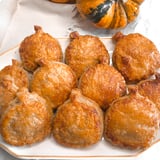 Ingredients
1 sheet of puff pastry
1 cup of pureed pumpkin
¼ cup brown sugar, packed
1 egg
1 tablespoon AP flour
1 teaspoon vanilla extract
1 teaspoon pumpkin pie spice
¼ teaspoon salt
For egg wash
1 egg
1 tablespoon water or milk
Directions
In a large bowl, mix together the pureed pumpkin, brown sugar, egg, flour, vanilla extract, pumpkin pie spice, and salt. Set aside.
Remove the store-bought puff pastry from the fridge and roll it out into a ¼"-thick rectangle on a lightly floured surface. Using a pumpkin-shaped cookie cutter, cut out as many pumpkins as possible and place them on an un-greased baking sheet. If the dough is soft at this point, place the baking sheet in the fridge for a few minutes until the dough has hardened again. While the pumpkin cutouts are in the fridge, make an egg wash by whisking together one egg and water or milk.
Preheat the oven to 375°F.
Once the pumpkins have hardened, place 1 tablespoon of pumpkin filling onto the center of only half of the cut-out pumpkins. Using a clean finger, rub water around the edges of the pumpkin, then place one of the plain pumpkin cutouts (without pumpkin filling) on top. Crimp the edges with a fork to seal the pastry around the pumpkin filling.
Brush the filled pumpkins with egg wash, then sprinkle granulated sugar on top before placing them in the oven for 12-15 minutes, or until they are golden brown.
Remove the pumpkins from the oven and let them cool slightly before dusting them with powdered sugar.
Serve and enjoy!
Information
Category

Desserts

Yield

20 Pumpkins

Total Time

14 minutes, 59 seconds
Image Source: POPSUGAR Photography / Ashley Ortiz