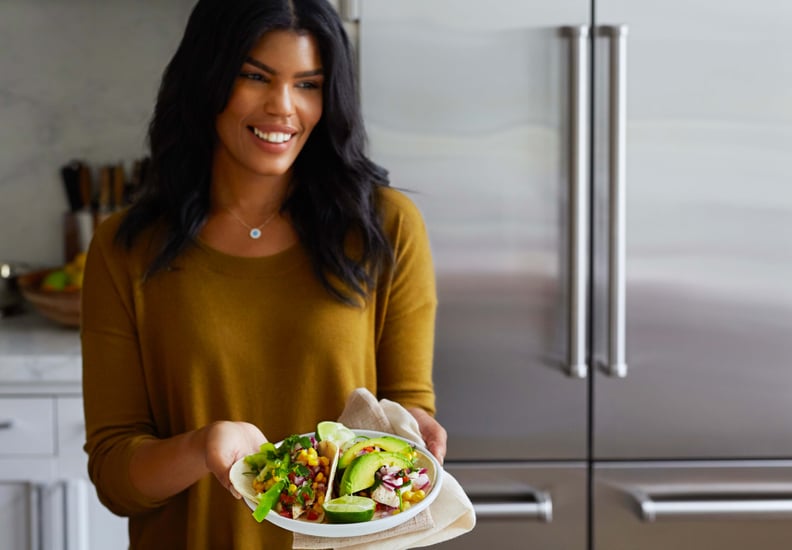 POPSUGAR Photography | Sheila Gim
POPSUGAR Photography | Sheila Gim
You're embarking on weekend getaway with friends or family and you've been entrusted with menu planning. It's a daunting task to plan, shop, cook, and clean for a crowd, but it's possible to do so without sucking your savings account dry and losing your mind. Recently, for my cousin's bachelorette weekend, she entrusted me with feeding a group of 10 women for the weekend. I stuck to crowd-pleasing recipes I know like the back of my hand and relied on my Costco membership to buy bulk groceries on the cheap . . . among a few nifty tips I've picked up while having worked the line at restaurants. Stick to my plan and you'll end up having a memorable weekend of meals.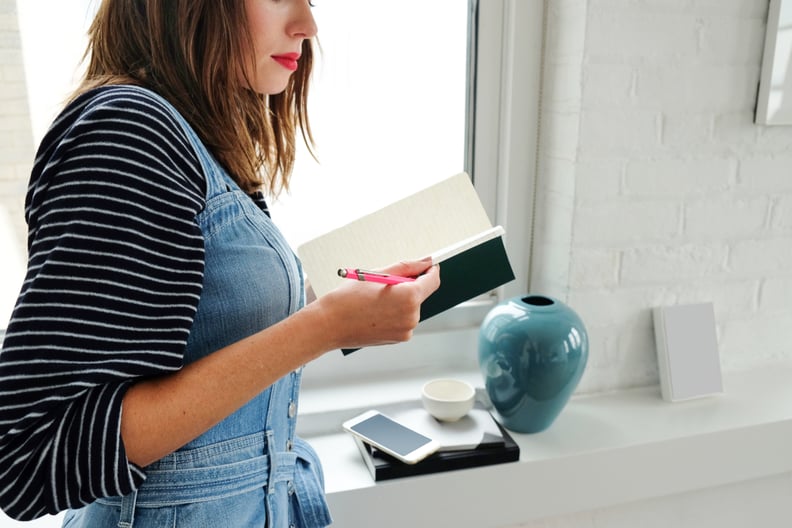 Plan
Bust out a notebook and/or a laptop and start writing down what is needed. I start by organizing myself by writing down all of the meals needed plus what I'd like to cook along with the drinks to pair. From there, I start creating a shopping list, doubling or tripling recipes as needed to feed the crowd.
Friday dinner: pot-pie soup with pie-crust crackers, simple green salad, wine
Saturday breakfast: scrambled eggs, toast, bacon, fresh fruit, mimosas, Bloody Mary bar
Saturday lunch: cheese plate, wine and Champagne
Saturday dinner: chips and queso dip, chicken tacos, margaritas
Sunday breakfast: baked french toast casserole with Greek yogurt and fruit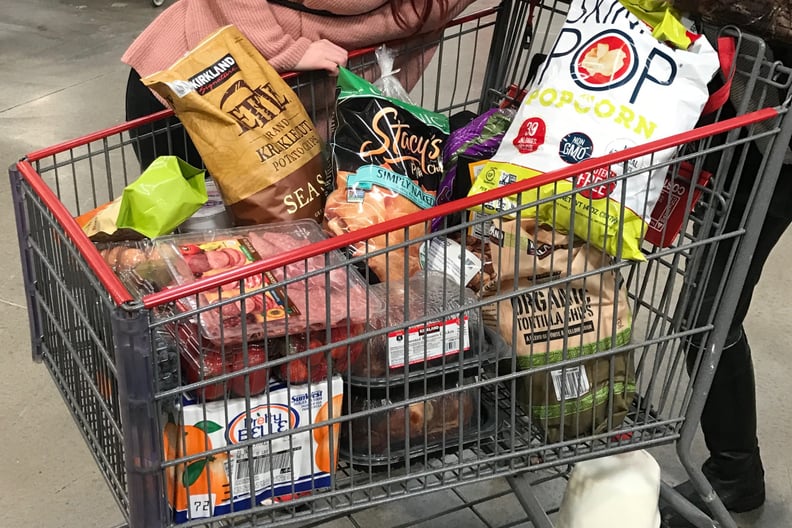 Hit Up Costco
When you're feeding a crowd, you need to buy bulk so you save. I strategically planned the items. For instance, I bought baby carrots for snacking and to chop up in the soup I'd serve later. I bought whole oranges for juicing and for a fruit salad. The only area we overindulged in? Chips! Costco's bags are massive. For a group of 10 girls, we really only needed one to two bags, not four.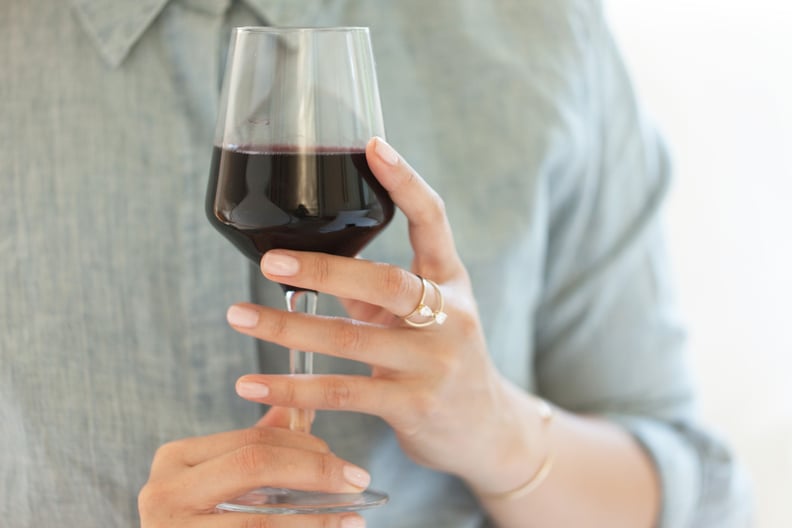 Wine and Liquor
Calculate the amount of liquor and wine you'll need in advance. Most people will drink at least two glasses of wine per hour or between two to four cocktails per night. For our group of 10, we bought about six bottles of Champagne, six bottles of red, six bottles of white, a bottle of tequila, a bottle of vodka, and a few 12-packs of beer. For a bachelorette weekend, we cleared the place by the end of it.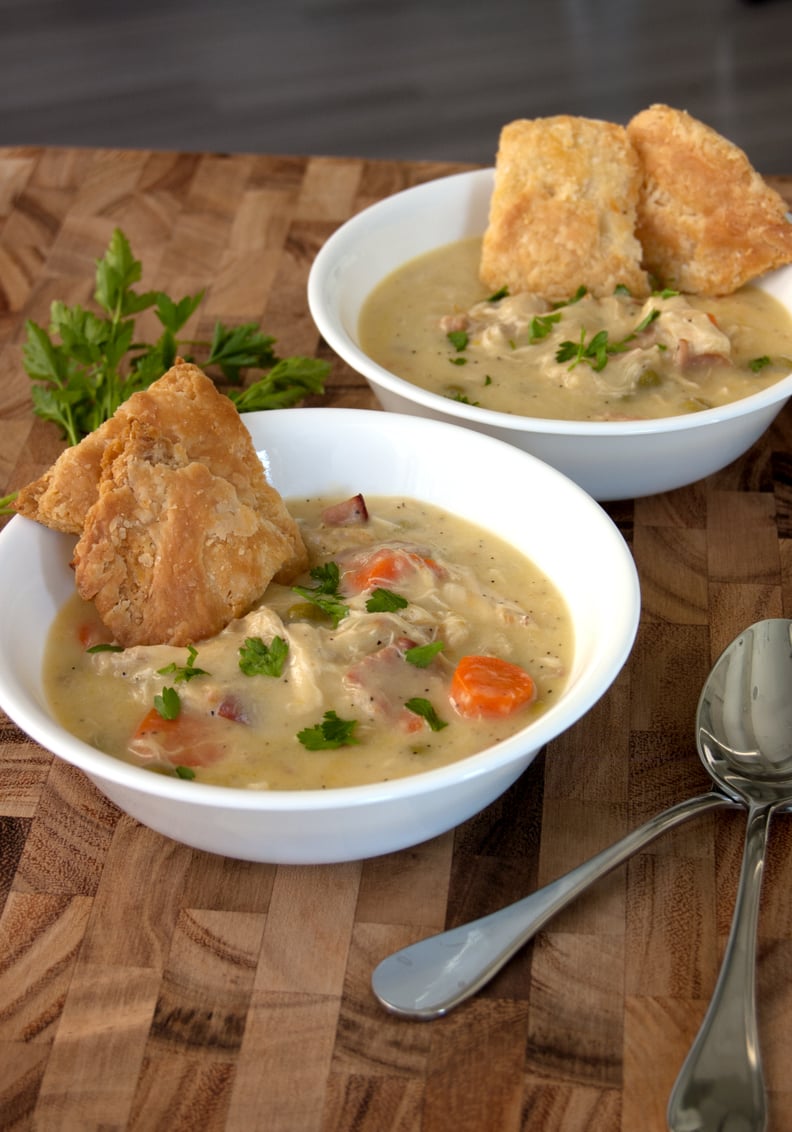 Pot-Pie Soup
Cooking for a crowd isn't hectic so long as everyone is given a task. Request a volunteer to set the table. Ask someone else to fill wine and water glasses. Have a designated veggie chopper. I even had a couple of girls picking the meat off of the rotisserie chicken. Small tasks divvied up mean dinner is on the table faster and no one ends up stressed.
I'm all about stretching a recipe. For Chrissy Teigen's soup, I added the meat of one rotisserie chicken, three more cups of chicken broth, and a full bag of peas. Though she says her recipe yields 10-12, only after I had added the extra ingredients was it really enough for 10. We might have had one serving for leftovers.
Get the recipe: pot-pie soup with pie-crust crackers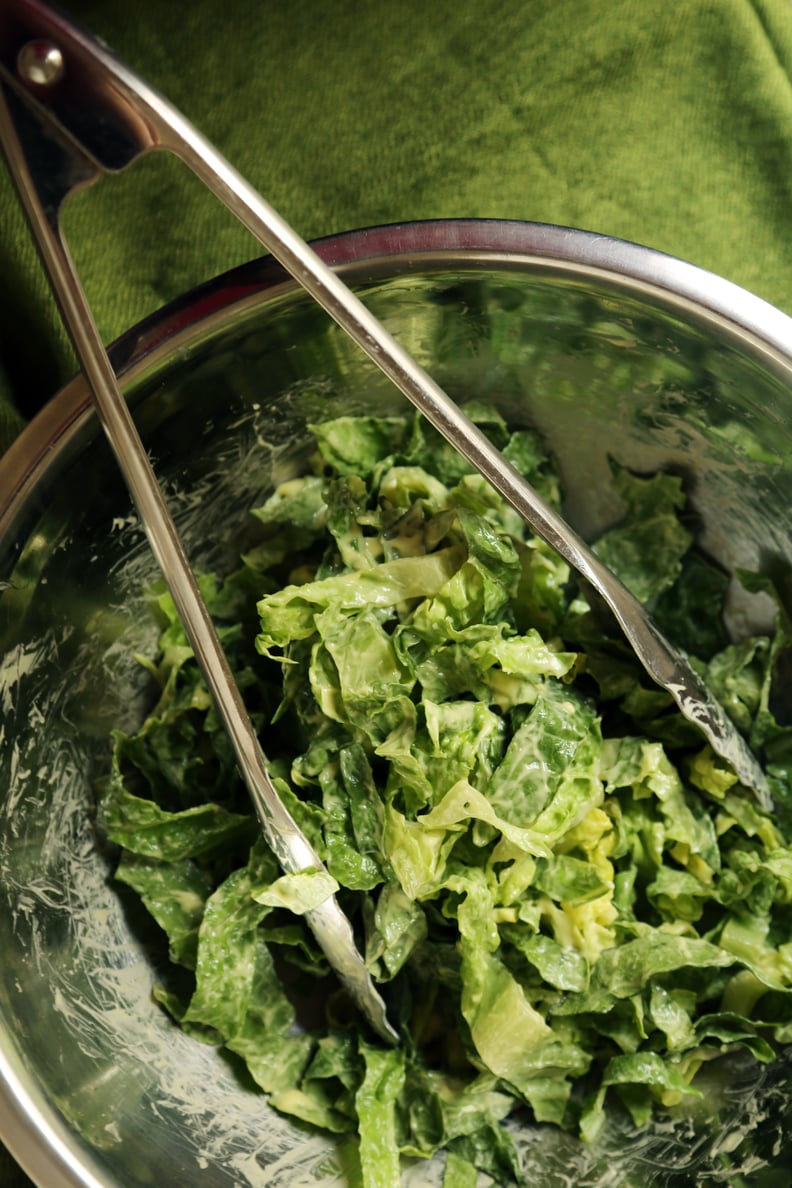 Simple Salad
A side salad is much easier to pull off than side dishes that involve cooking. Dress shredded romaine with a simple vinaigrette. My favorite is taking the juice and rind of oranges and mixing it with olive oil, salt, and pepper. Just be sure that the salad making is done last, when the soup is ready to serve.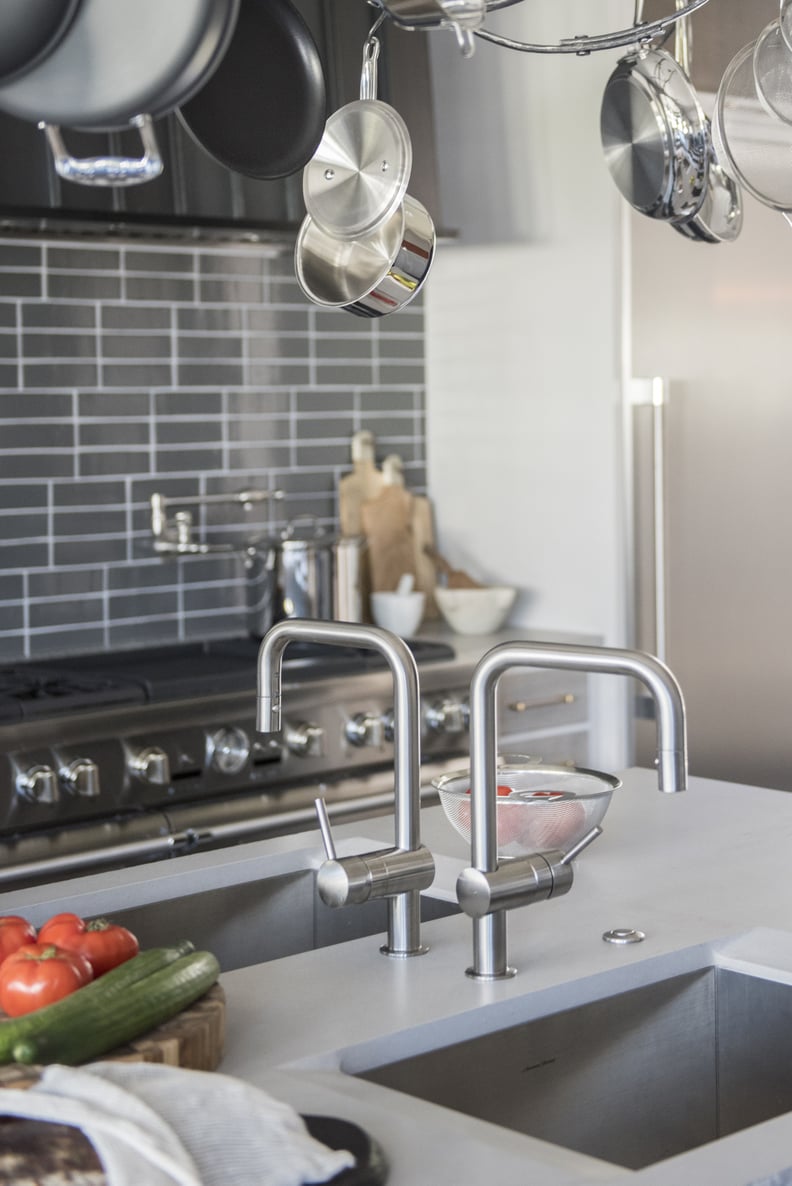 Keep the Kitchen Clean
When dinner is over, ask for everyone to bring plates and flatware to the kitchen. It's easiest if everyone rinses his or her own plate and loads the dishes. Nothing is worse than being the designated dishwasher while everyone else parties around you. Keep the counters wiped down and the sink clear after each meal. No one feels compelled to cook the next meal if the kitchen is still dirty.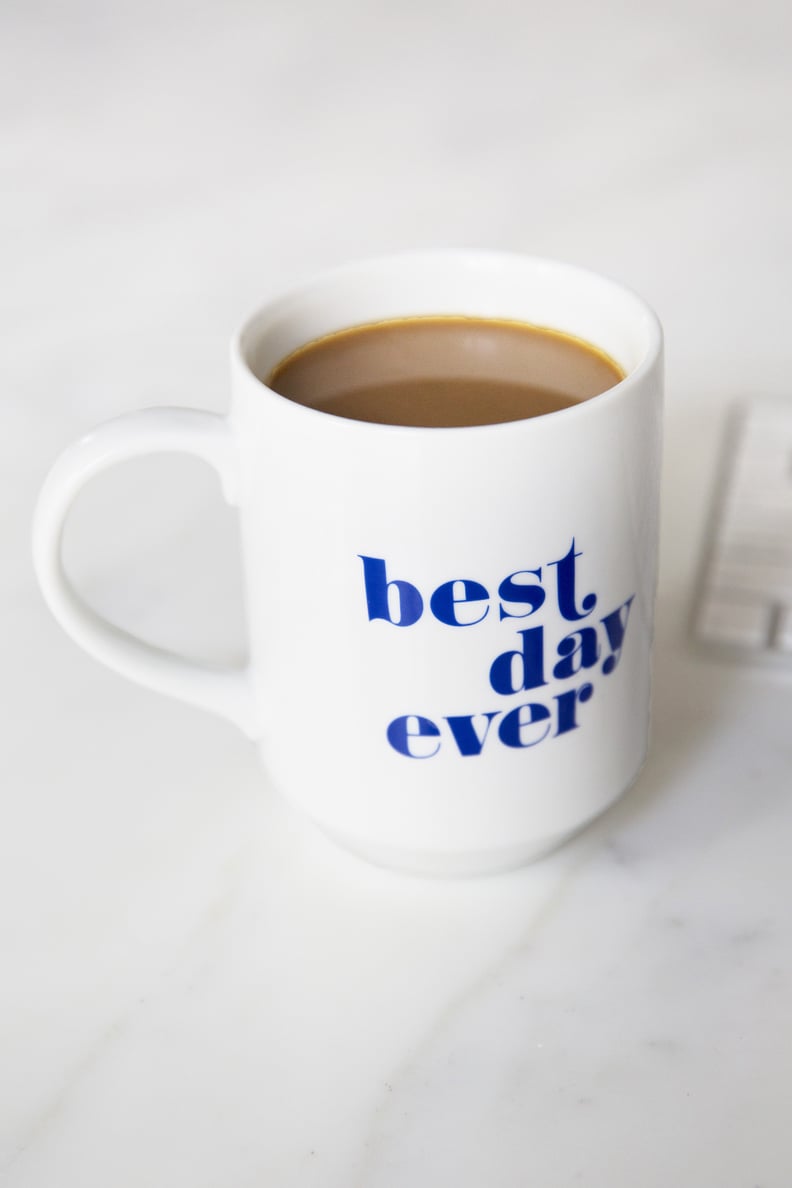 A.M. Coffee
Whoever wakes up first ought to make the first pot of coffee — and whoever sees it empty can refill it for others. While most rental homes will have sugar, be sure to stock up on creamer and a nondairy option.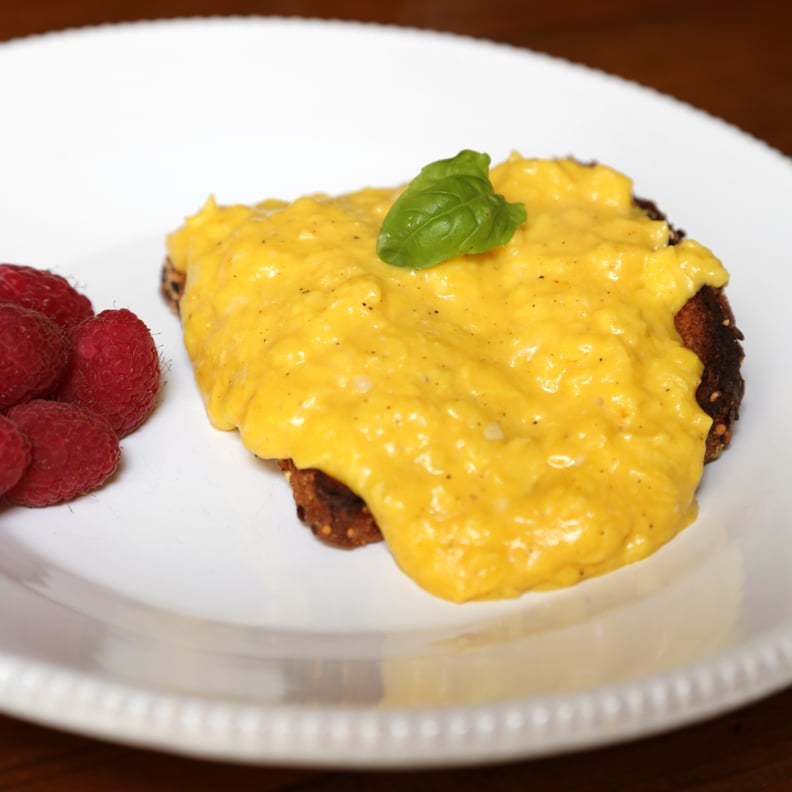 Scrambled Eggs
Scrambled eggs make sense for a crowd, but to keep them from becoming rubbery and dry, try this method. Gordon Ramsay calls for slowly cooking the eggs (a great opportunity to get the rest of the meal prepared) and halting the cooking process by adding a dollop of crème fraiche. I used Greek yogurt instead!
Get the recipe: Gordon Ramsay's scrambled eggs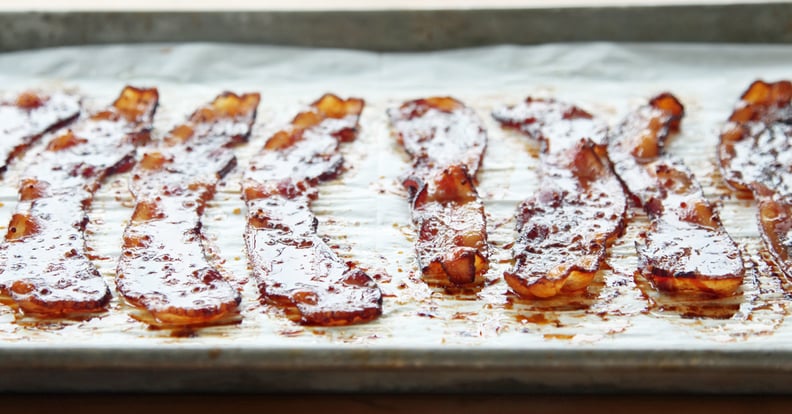 Bacon
People love bacon, but it can be a pain to cook for a crowd. I doubled up on microwaving the bacon (for those who like it really crispy) and baking it on rimmed sheet trays for those who like it on the chewier side. Just be sure to line those trays with foil so cleanup is easier. This process made going through two packages of bacon a much faster task.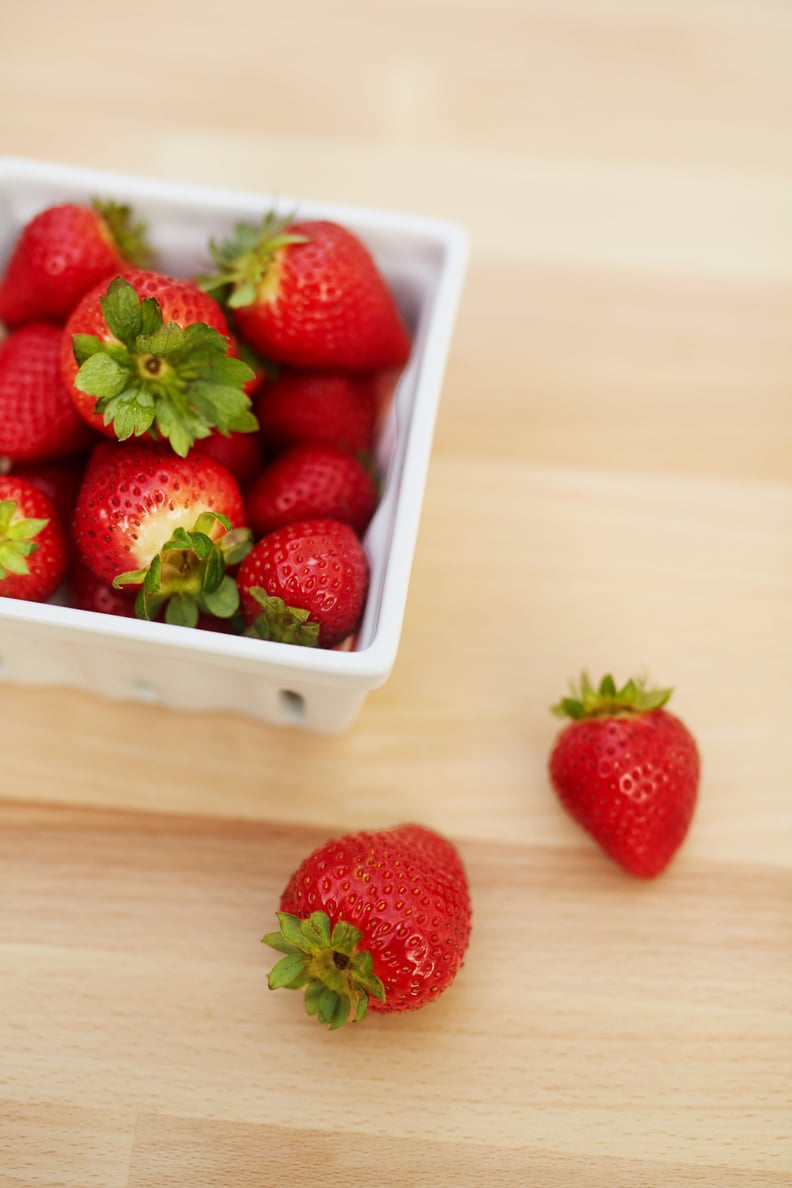 Fresh Fruit
Nothing seems more luxurious than fresh berries, especially on a weekend getaway. Costco makes even berries affordable. I opt for fruit that needs a quick rinse and doesn't involve any chopping, like strawberries, raspberries, blackberries, and blueberries. That said, with the right tricks, you can make a delicious fruit salad out of just about any fruit.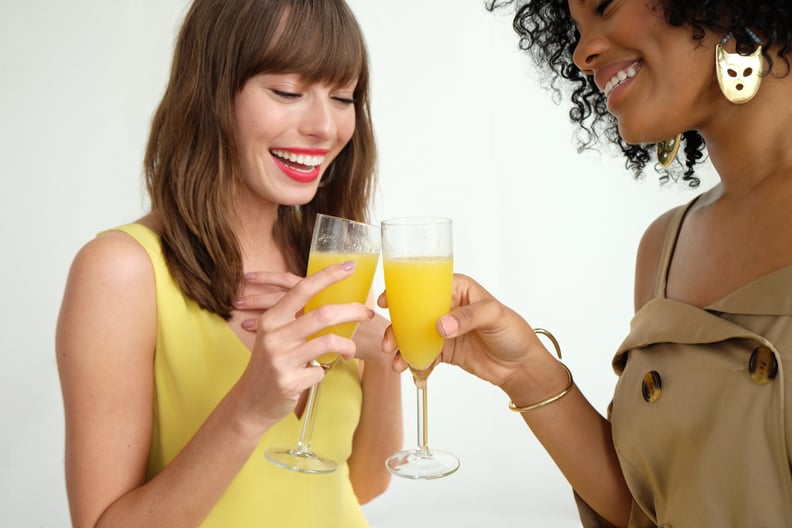 Mimosas
No brunch is complete without mimosas. Fresh-squeezed orange juice goes a long way and makes even a cheapo bottle of sparkling taste fantastic.
Get the recipe: mimosa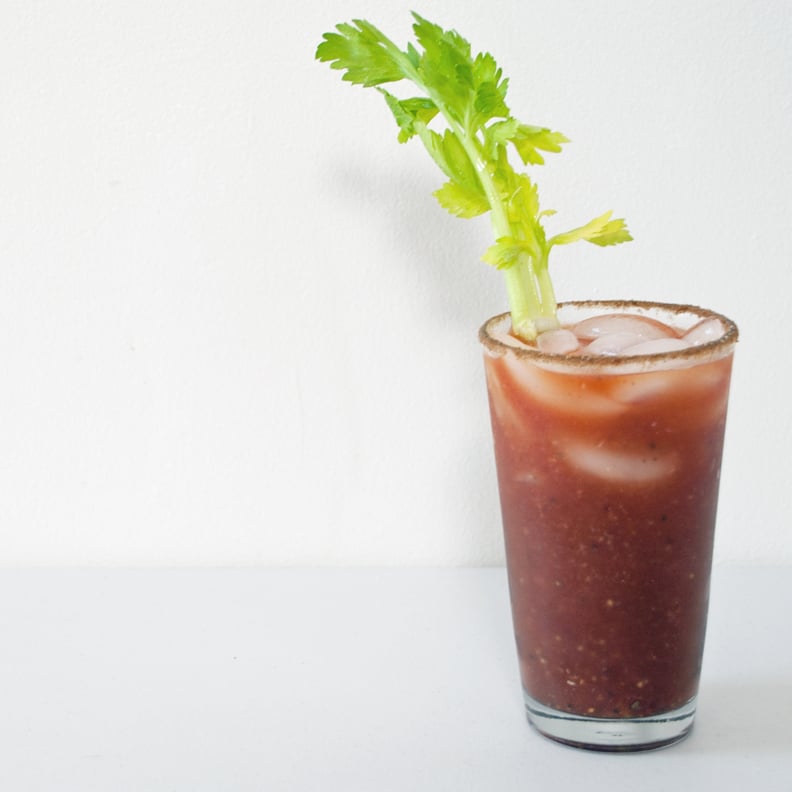 Bloody Marys
The best part of a Bloody Mary is the toppings obviously! Pickles, olives, celery, and even cooked bacon are inexpensive but fun toppings that trick out store-bought mix. One girl in our group even brought bacon vodka to liven up the flavor.
Get the recipe: Bloody Mary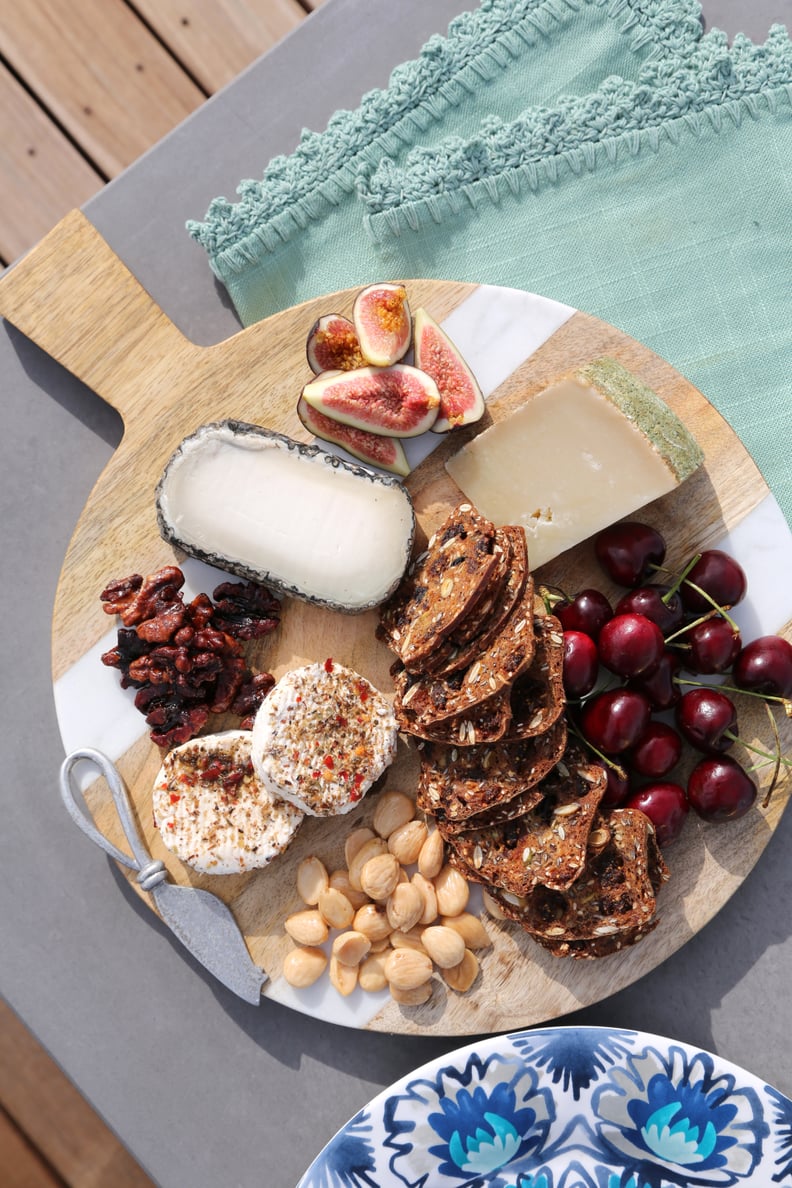 Cheese Plate
After a large breakfast, it's tough to feel compelled to cook again for lunch. Enter in the cheese plate. Using Joanna Gaines's tips for assembling an affordable cheese plate and my own knowledge of the best Costco cheeses, we presented a stunning platter of cheeses, dried fruits, crackers, nuts, and sliced bread. Everyone ate well — very well, considering the little effort it took to put together.
Get the technique: what to put on a cheese plate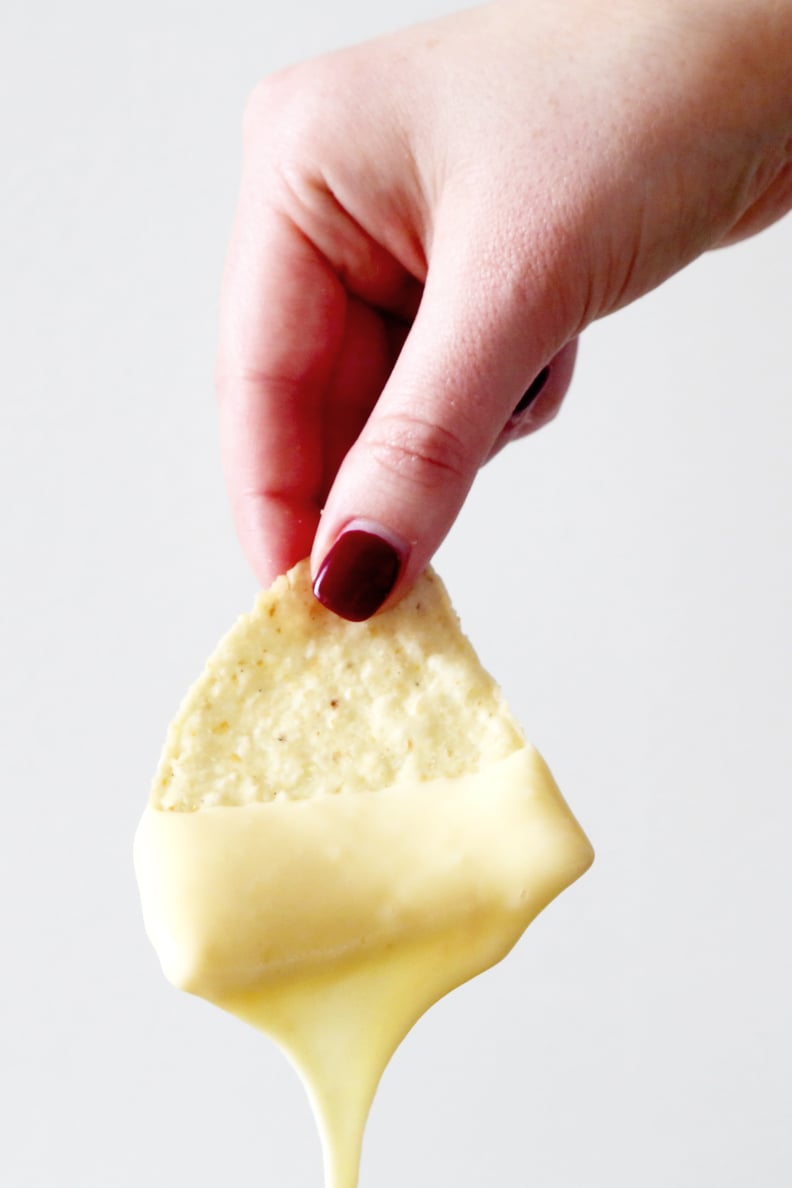 Queso Dip
When happy hour rolls around, it's time to bust out another cheese option: queso dip with chips. I learned a special homemade dip recipe from Guy Fieri that is simple and made with whole ingredients. You'll want to put in or on everything — like mac and cheese, nachos, and enchiladas, for starters. To "queso-fy" it, use equal parts cheddar and smoked Gouda (no parmesan) and stir in one can of rotel tomatoes with green chilies at the end.
Get the technique: Guy Fieri's cheese sauce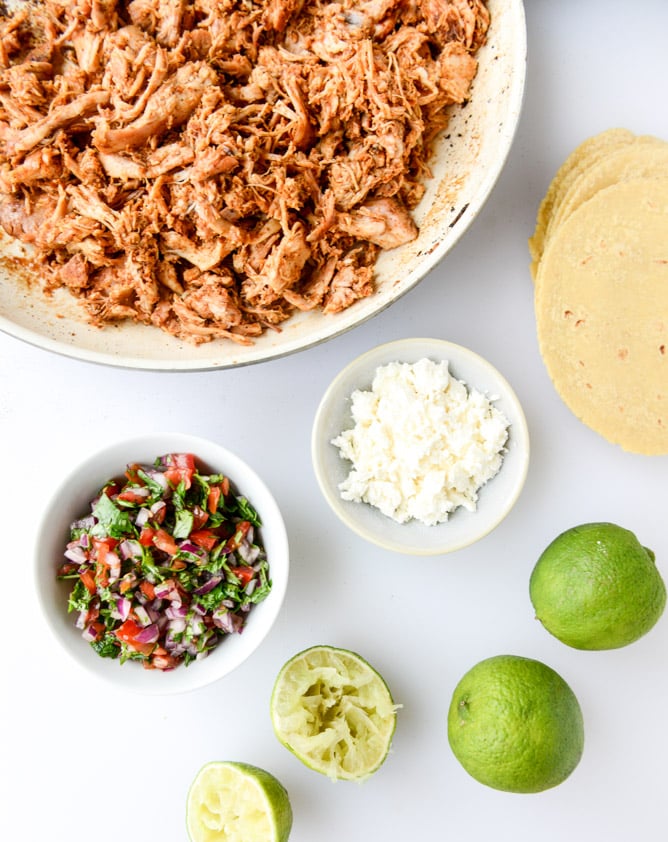 Easy Rotisserie Chicken Tacos
Recipes that require assembly from party guests (ex: tacos) mean less work on the cook. Shred the chicken off of a rotisserie chicken, warm it up over the stovetop with a packet of taco seasoning, and serve it with tortillas, beans, lime wedges, the queso dip, shredded lettuce, and a basic pico de gallo. It's always a hit yet involves minimal cooking.
Get the recipe: easy weeknight chicken tacos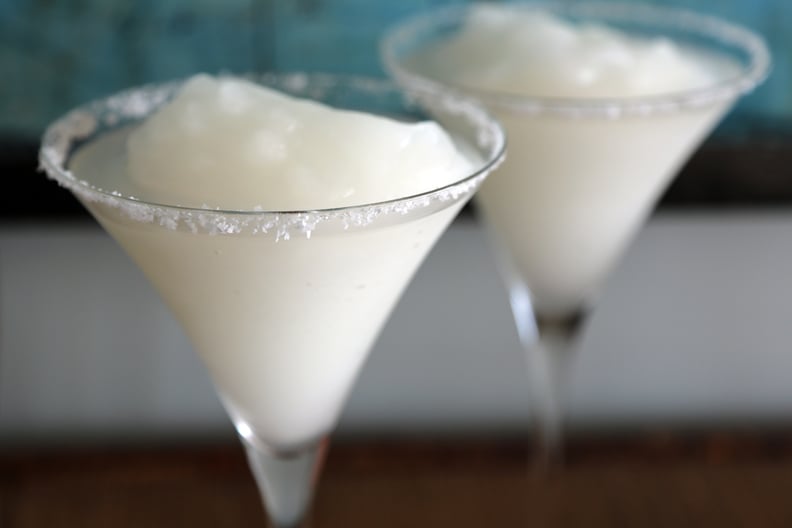 Frozen Margaritas
A blender makes big-batch cocktail-mixing an easy feat. I opt for things that contain five ingredients or less, so it's turnkey to keep that pitcher nice and full.
Get the recipe: margaritas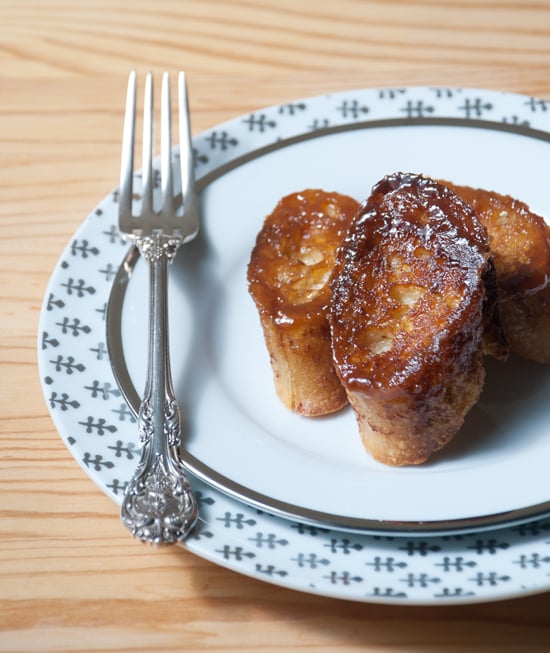 Baked French Toast Casserole
At the end of our weekend, we had leftover eggs, milk, and bread, so I made a one-pan baked french toast casserole. It was a hit and enabled us to use up our leftovers minus a ton of dishes. We served it up with Greek yogurt and leftover berries.
I haven't made the recipe for the site, but here it is for you to re-create:
Ingredients
2 sticks butter (use wax paper to grease dish)
1 day-old loaf of bread
6 eggs
3 cups milk
1 cup maple syrup
1 tablespoon vanilla extract
1 teaspoon kosher or sea salt
Directions
Grease a large casserole dish with butter. Slice bread into 1-inch pieces. Place inside dish.
In a large bowl, beat eggs. Beat in milk, maple syrup, vanilla, salt, and 1 stick melted butter. (Beat butter in fast so it doesn't scramble eggs!)
Pour liquid mixture over bread. Poke holes in bread using a fork and make sure each side of every piece of bread is soaked in the mixture. Cut other stick of butter into 8 pieces. Top the bread with the pieces of butter.
Bake in a 375°F oven for 45 minutes. Serve with warm maple syrup.