Shop the Delish Loves Disney Cookbook
This Delish Loves Disney Cookbook Is Filled With Secret Recipes From Disney Parks Around the World
As POPSUGAR editors, we independently select and write about stuff we love and think you'll like too. POPSUGAR has affiliate and advertising partnerships so we get revenue from sharing this content and from your purchase.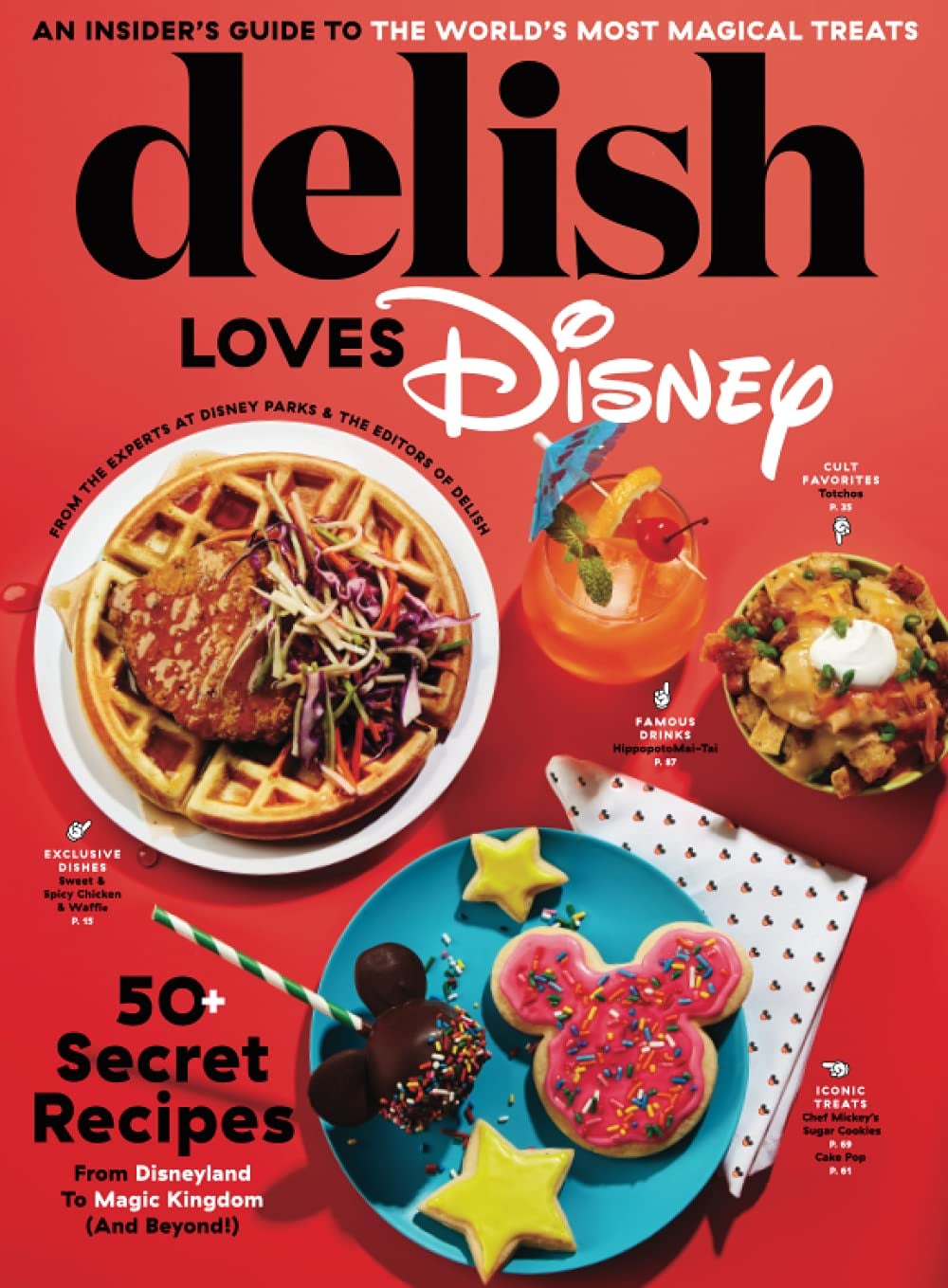 If your annual trip to Disney involves excessive amounts of Dole Whip, Num Num Cookies (when available), The Grey Stuff, and more, you're in for a real treat — pun intended! Disney and Delish teamed up to create Delish Loves Disney: An Insider's Guide to the World's Most Magical Treats ($14), and it contains 50 recipes that were made to be a secret . . . until now.
The magazine has 100 pages of photos, facts, anecdotes from the editors of Delish, and magical treats that will transport you to the Disney park of your choice — even Shanghai! The recipes inside contain something from each park in the US and throughout the world and even extend to Disney's cruise line. You can also find a couple of bonus recipes — one being Delish's take on Mickey Pretzels and another being Full House actor John Stamos's favorite Disney park dish — if you're feeling extra hungry. And while a true Disney fan may be familiar with some of the recipes in this book, the magazine contains 15 never-before-published recipes that there's no way anyone's ever made before. Honestly, even if you have no plans of ever making these Disney dishes, the glossy magazine makes a fun piece of memorabilia for those who love some nostalgia, so why not give it a try? And if you're ever looking for general Disney food info, make sure to stay up to date with what's new here.