Smashed Brussels Sprouts TikTok Recipe With Photos
I Made the Popular Smashed Brussels Sprouts From TikTok, and They Deserve 5 Stars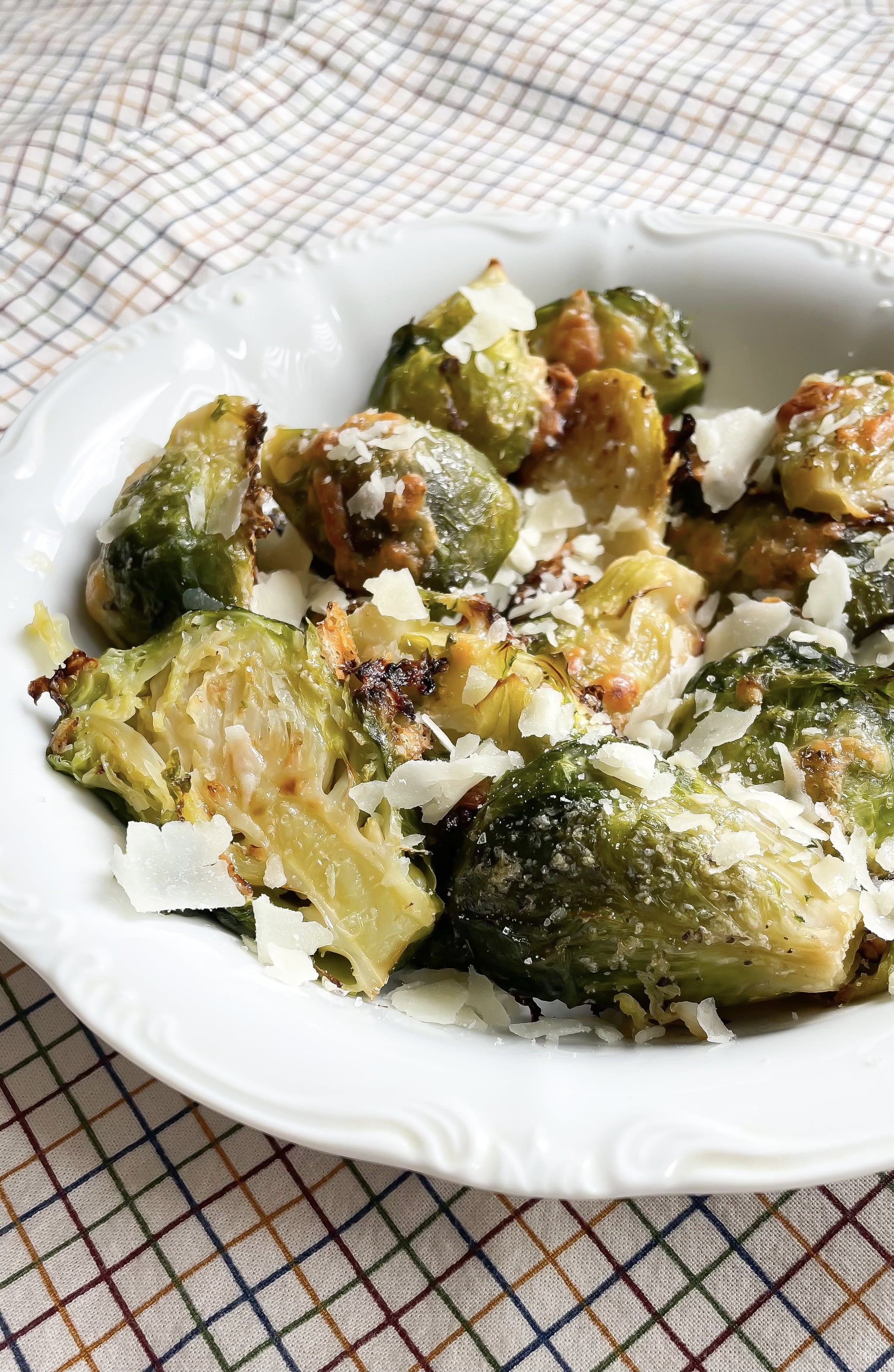 Ask any of my friends or family, and they'll tell you I'm not a Brussels sprouts person. However, I promised myself this would be the year I start to widen my palate, and so far, I'm quite proud. (I cook with onions now — it's *so* exciting!) And I figured, if I'm going to give Brussels sprouts another go, I may as well turn to TikTok, because if the app has taught us anything, it's that it's the holy grail of underrated, lip-smacking, easy recipes.
As predicted, TikToker user @courtneyannep's smashed Brussels sprouts recipe didn't steer me wrong. Not only is it supereasy to follow, but the recipe plays on a bunch of fun, contrasting flavors. The vibrancy of the onion powder and Italian seasoning is subdued from the warmth and poignant taste of the brown sugar and fresh Parmesan. It's like a party in your mouth! And who doesn't want that? Keep reading to see my full recipe review with a few extra notes I've added along the way. Happy cooking!
Prior to washing and boiling, I'd recommend cutting the sprouts in half. This will make them easier to smash later on. (Pro tip: check the salad aisle, as sometimes grocery stores will have prepackaged Brussels sprouts cut and rinsed.)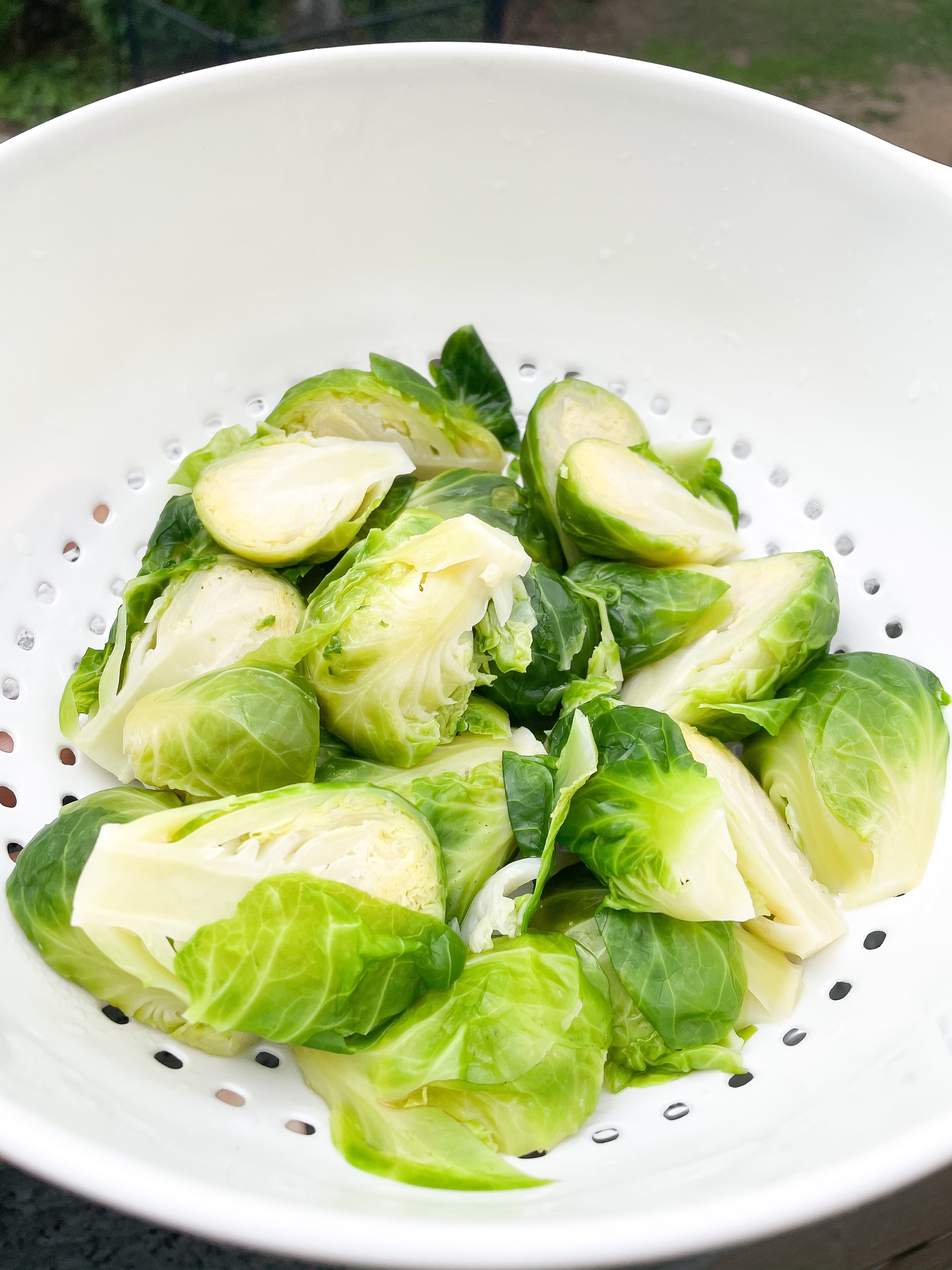 Some of your Brussels sprouts may fall apart throughout the process; that's OK, they'll still taste yummy once all together. The recipe doesn't include precise measurements, but seeing as everything is sprinkled, use your best judgement as to how much or how little you want of a particular seasoning. Same goes for cheese — if you love it, pile it on!
No matter how many times I attempted to smash the sprouts, they seemed to keep their full-body structure. Don't worry, though, since they'll continue to settle and flatten in the oven.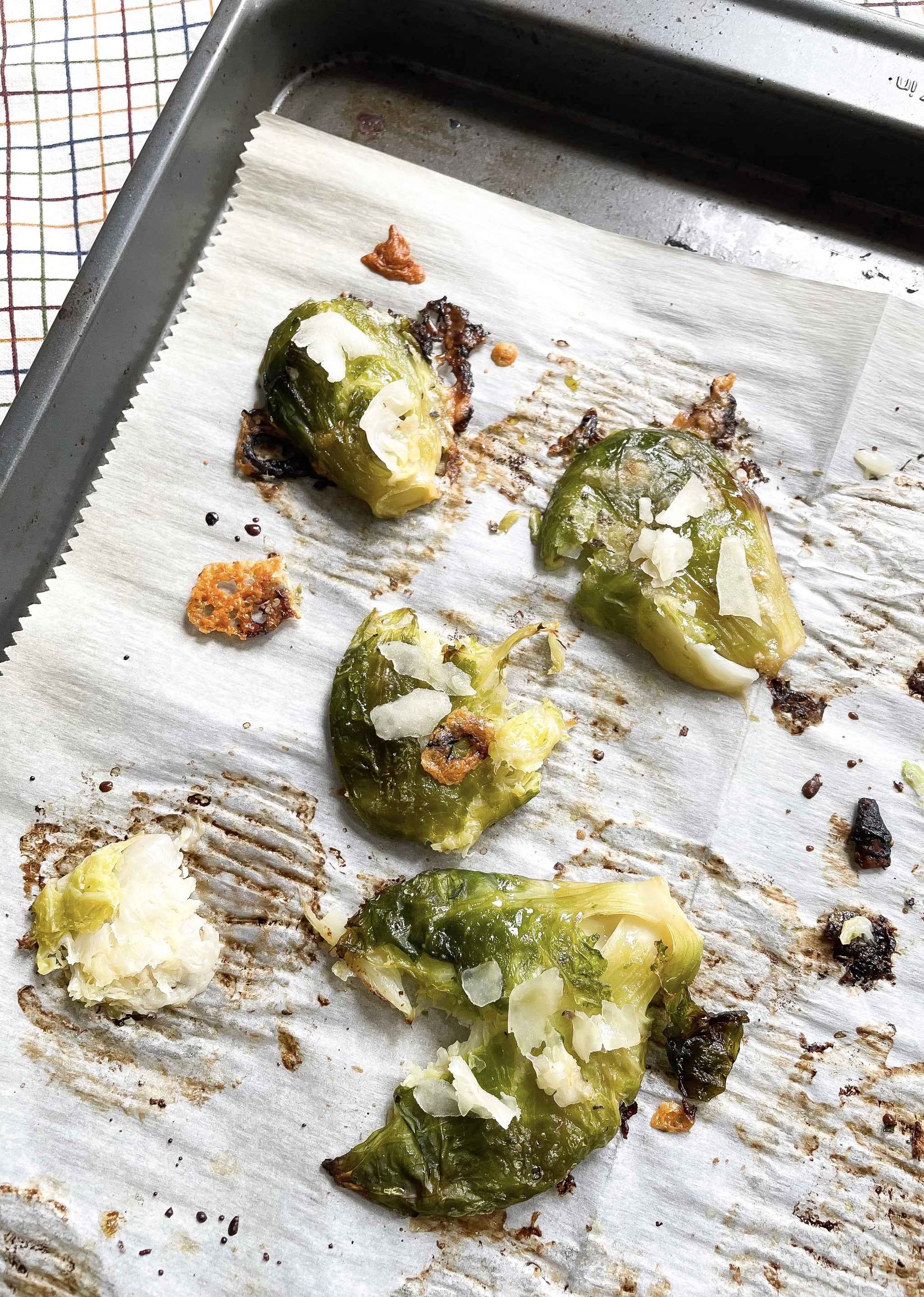 TikTok user @courtneyannep recommends keeping the sprouts in the oven for about 20 minutes. However, if you like baked veggies on the crispier side (which, yum), I'd leave them in for an extra three minutes or vice versa if you enjoy veggies evenly cooked. All in all, I'm giving these two thumbs up. I'd definitely make these again, whether it's for a weeknight side dish or as part of a holiday meal.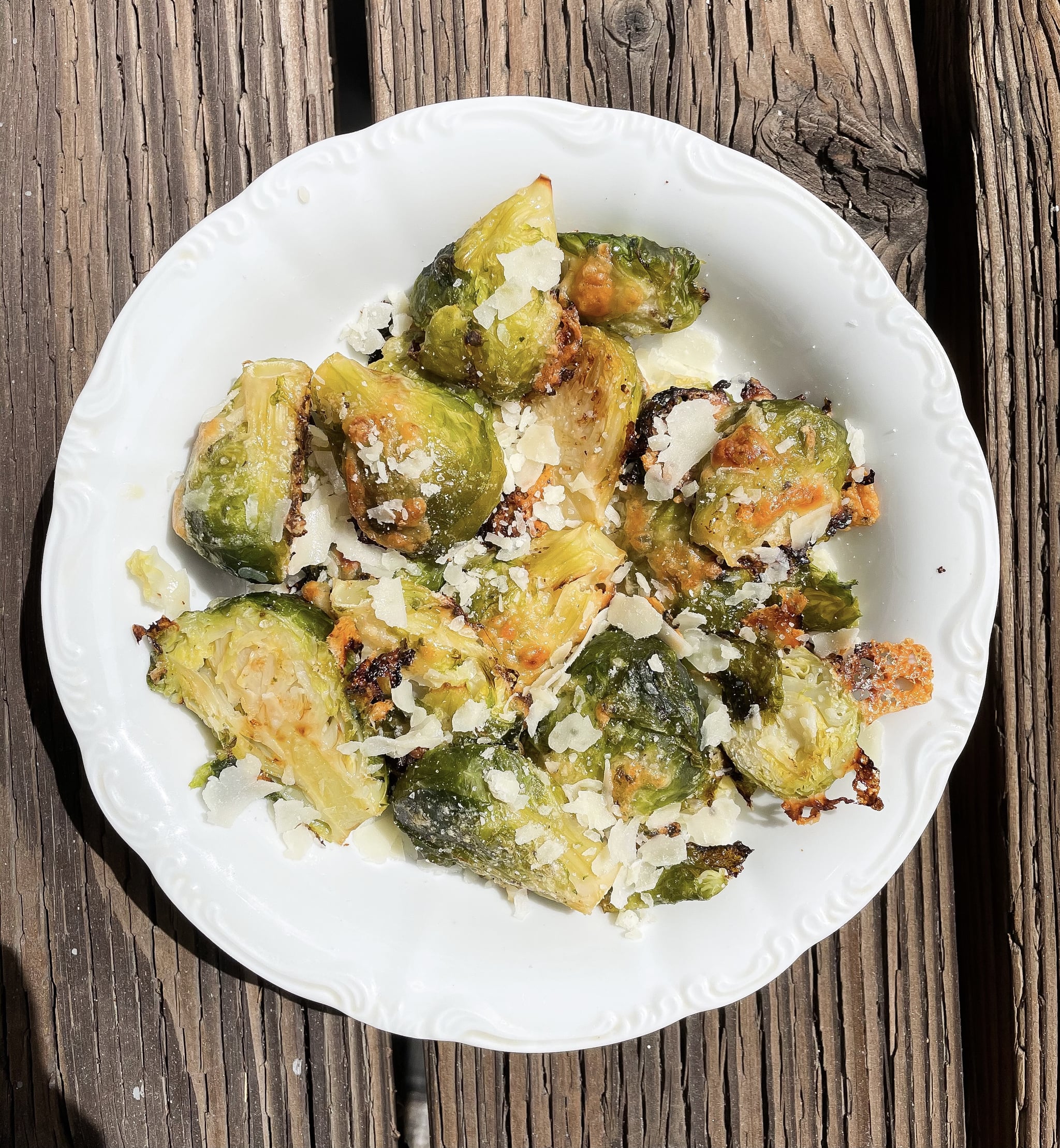 Smashed Brussels Sprouts
TikTok user @courtneyannep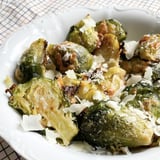 Ingredients
10 ounces Brussels Sprouts
1/4 cup butter
Garlic
Onion powder
Italian seasoning
Brown sugar
Freshly grated Parmesan cheese (bagged cheese works, too)
Directions
Preheat oven to 425 degrees Fahrenheit. In a large pot, boil Brussels sprouts for about 20 minutes. Then drain, rinse under cold water, and pat dry.
Line a baking sheet with parchment paper and align sprouts. Smash each sprout with the bottom of a glass cup, so the sprouts become thin and flat rather than their original, ball-like shape.
In a small saucepan over medium heat, melt better with garlic, onion powder, Italian seasoning, and salt. Give it a few stirs until it's a melted consistency, and then drizzle over sprouts. Sprinkle brown sugar and freshly grated Parmesan cheese.
Pop the Brussels sprouts into the oven for about 15 to 20 minutes. Once crispy and golden, top with salt and more fresh cheese. Enjoy!
Information
Category

Side Dishes, Greens

Yield

3-5 servings

Prep Time

30 minutes

Cook Time

20 minutes

Total Time

49 minutes, 59 seconds
Image Source: POPSUGAR Photography / Emily Weaver