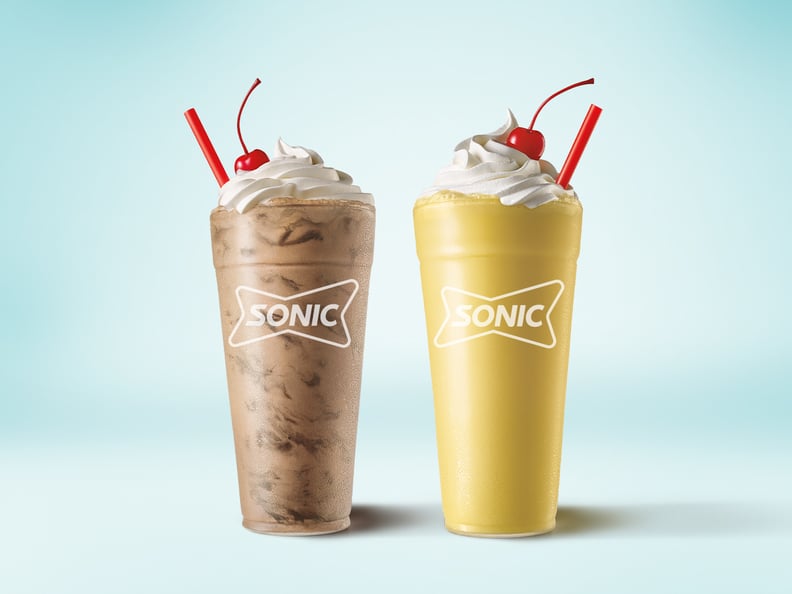 Sonic
Sonic
Sonic Drive-In just added a new milkshake to its menu, and it's bound to make baking fanatics melt with excitement. The fast-food chain debuted its Brownie Batter Shake — and brought back its Yellow Cake Batter Shake — just in time for summer, and my straw is ready to start slurping.
Sonic hand-mixes its classic vanilla ice cream with rich chocolate brownie or yellow cake batter for an indulgent on-the-go dessert experience. Yum! The chain also encourages customers to try contactless ordering and payment through its app, for a safer, socially distanced experience.
If you're willing to trade the uncooked goo inside your baking bowl for a shake, make sure you stop by your local drive-in before Aug. 2. They're only available for a limited time.