Spinach Food-Processor Pasta Recipe
You Don't Need Eggs or a Stand Mixer to Make This 2-Ingredient Pasta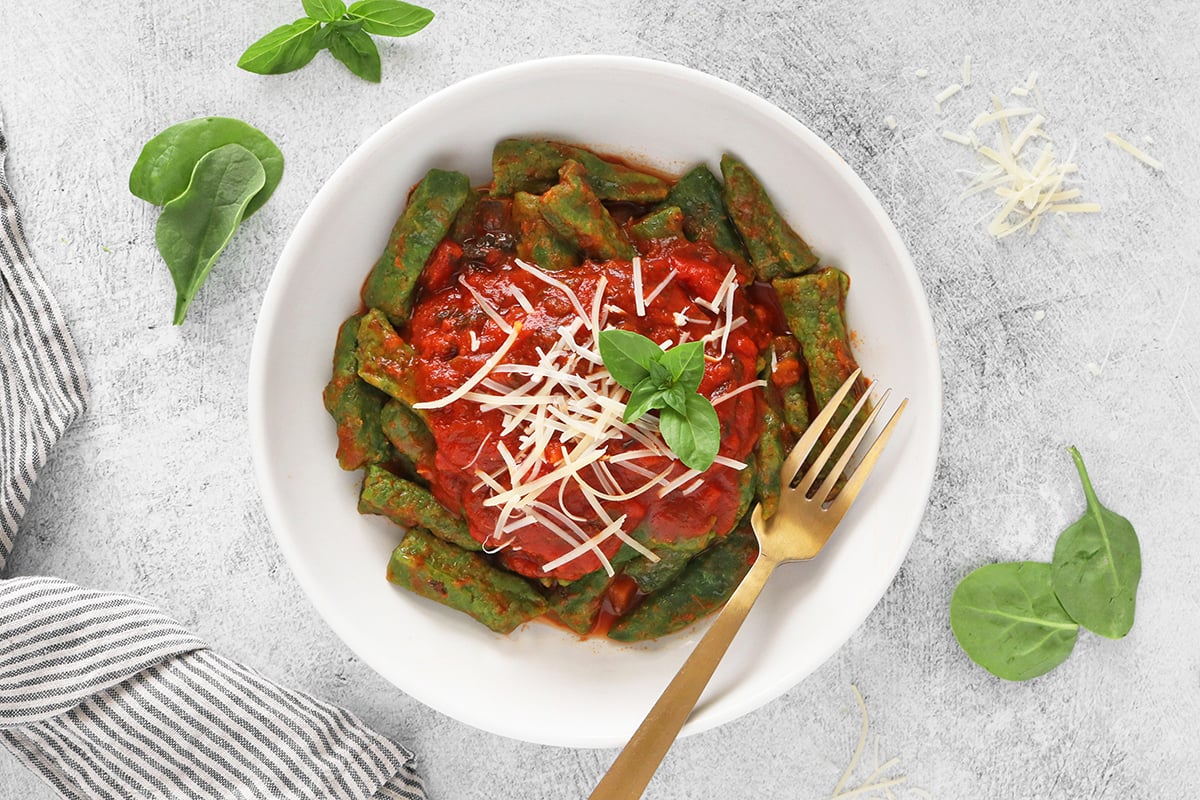 Calling all pasta lovers! Did you know that it's possible to make homemade pasta with just spinach, flour, and a food processor? Yes, really — simply combine the ingredients to create a dough, cut it into pieces, and boil it in hot water. The result will be a very delicious (and very green) pasta that you'll want to make over and over again.
This easy pasta recipe was shared by TikTok creator Angelo Coassin (@cookingwithbello), and honestly, it's pretty darn clever. You don't need a bulky stand mixer or pasta maker to whip this one up. If you have mobility issues in your hands — or just don't like kneading dough — you don't have to worry about endlessly working the dough by hand, either. Plus, this is an eggless recipe, which is great news if you're vegan or have an egg allergy.
It also doesn't hurt that it's a fun way to eat your leafy greens. Read on for my take on Coassin's two-ingredient food-processor pasta, plus tips for making it your own.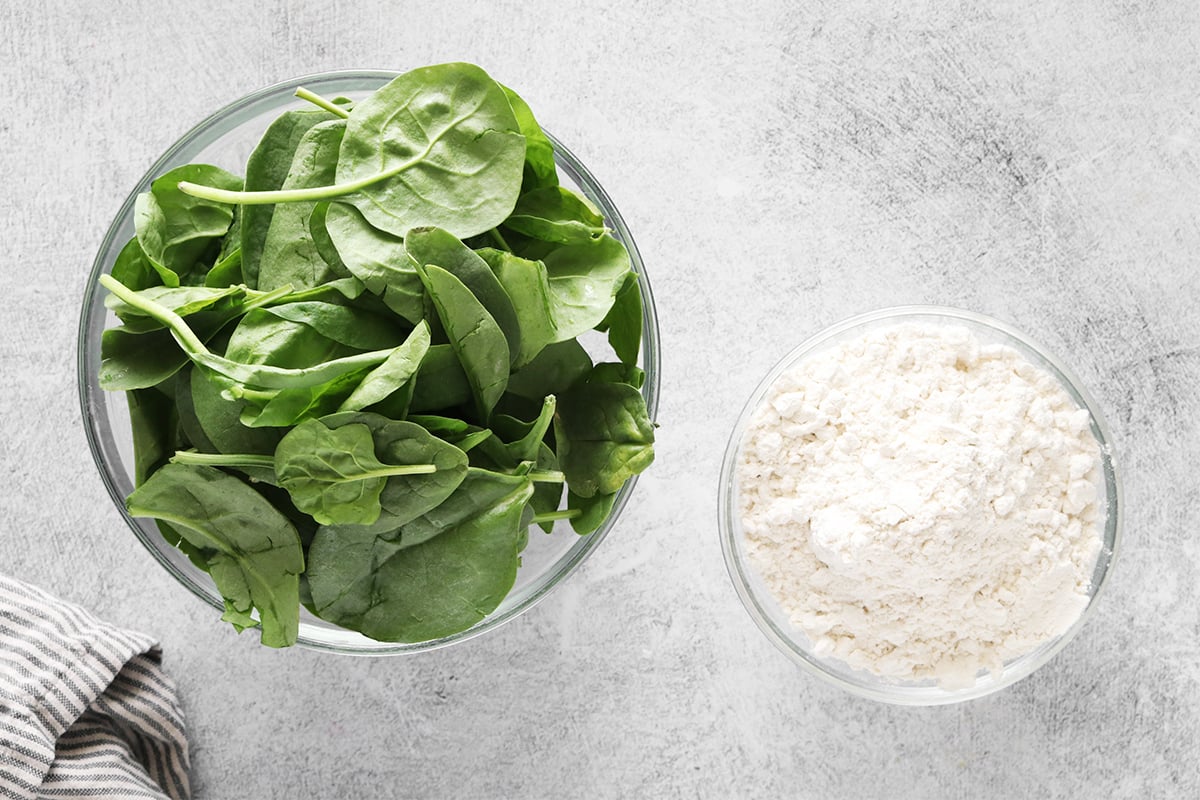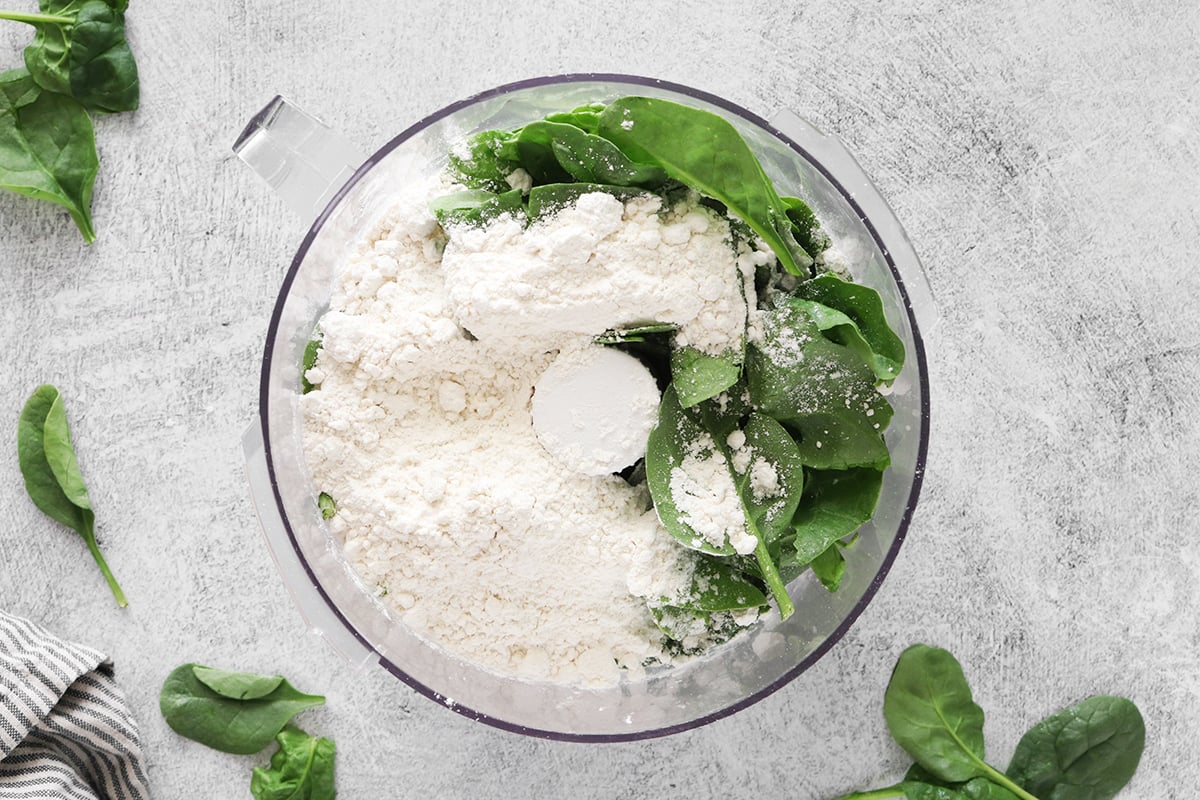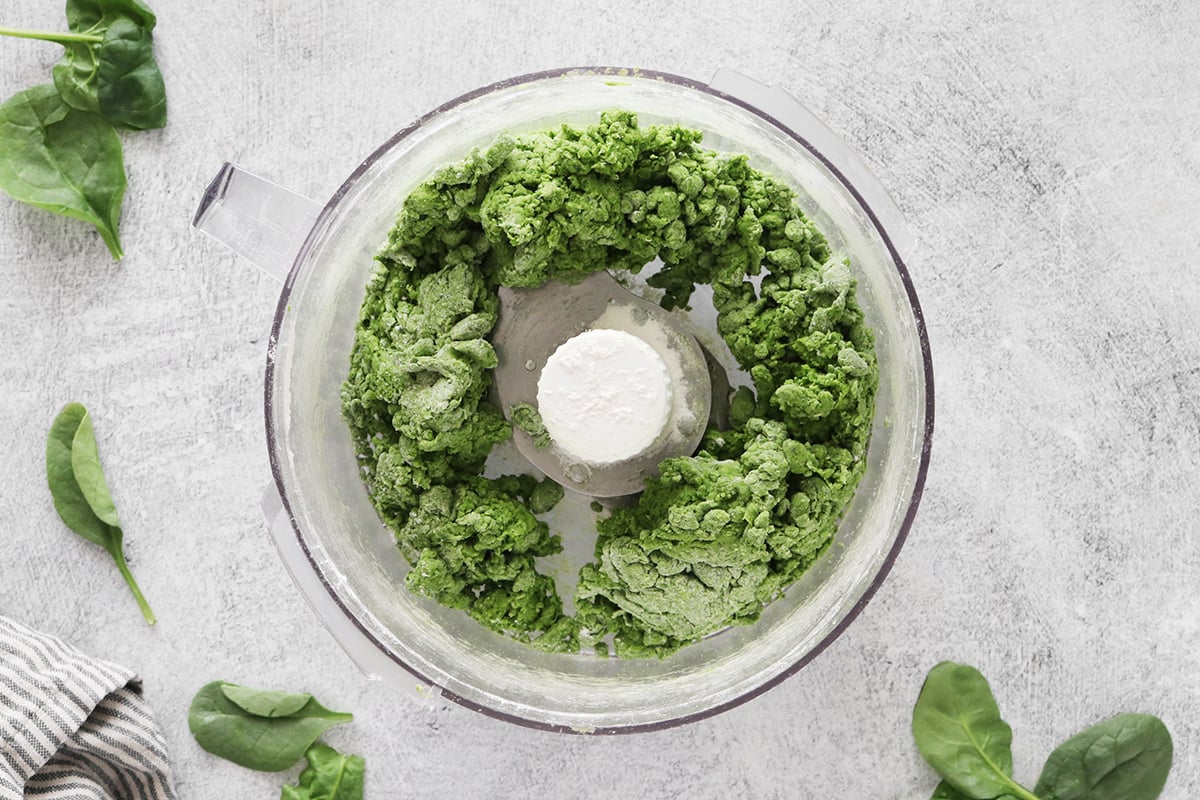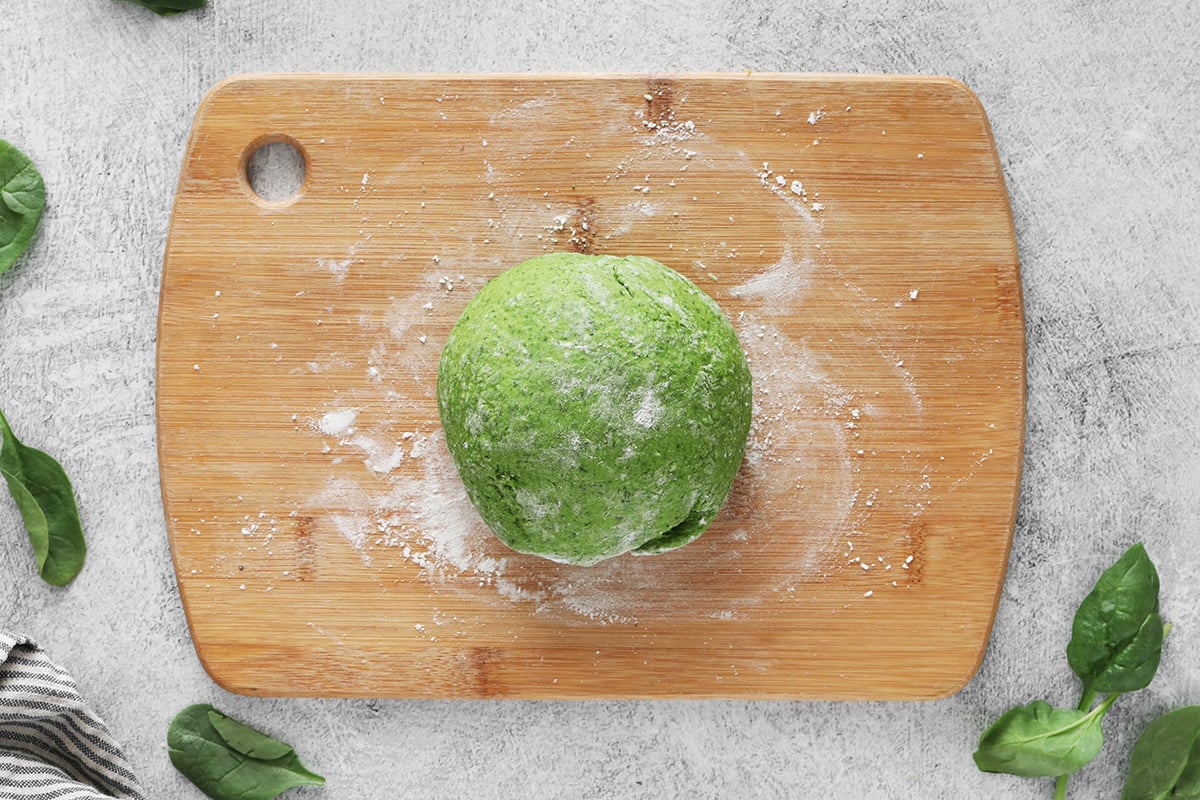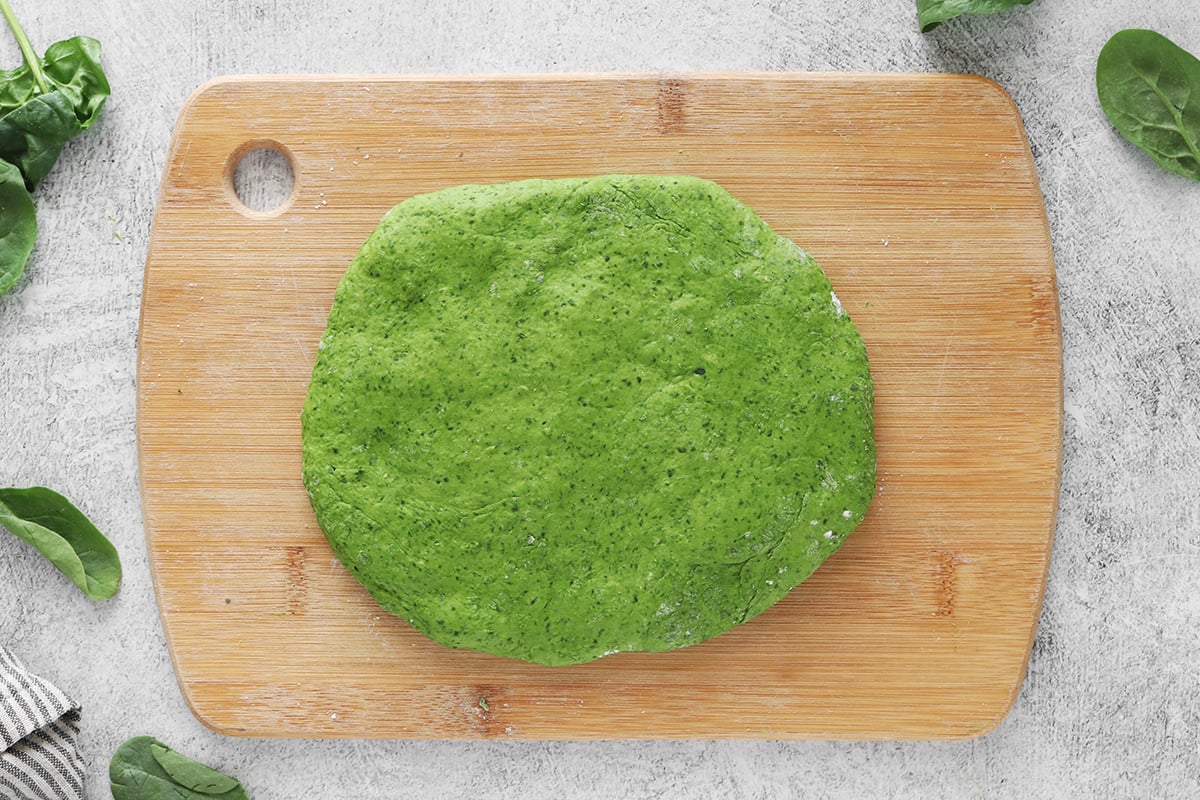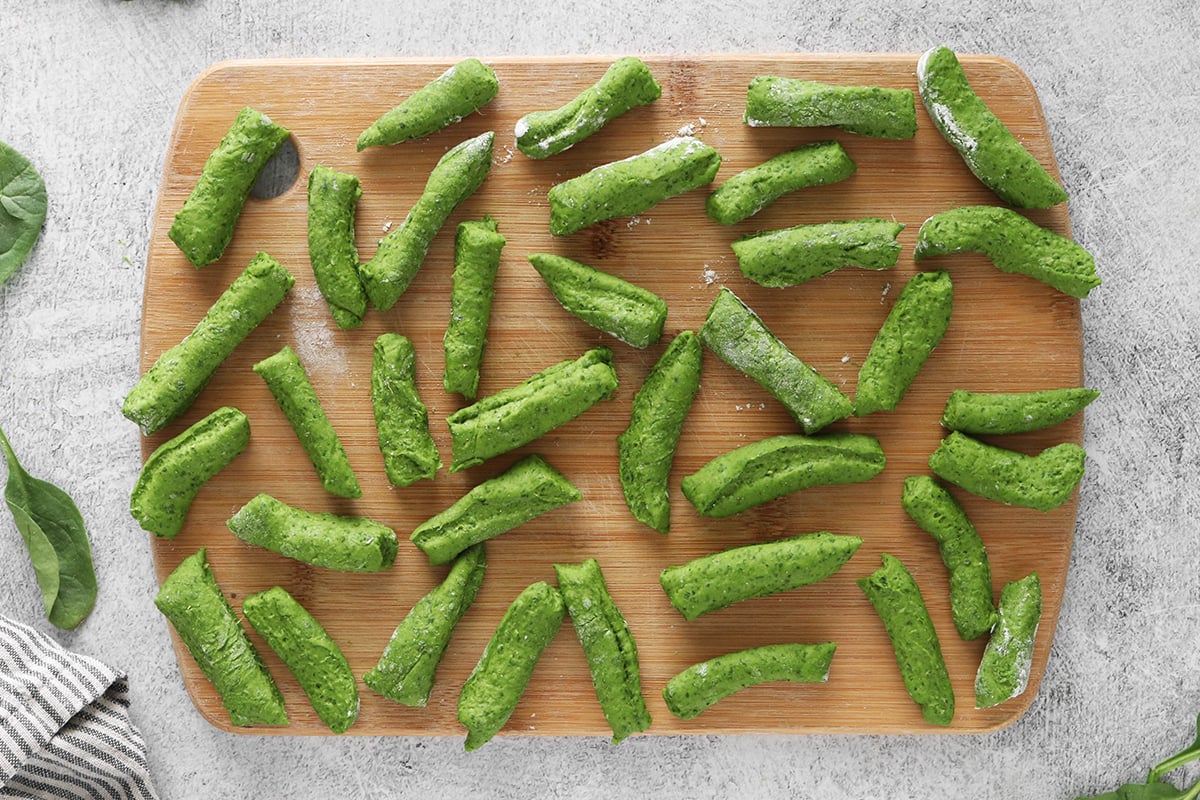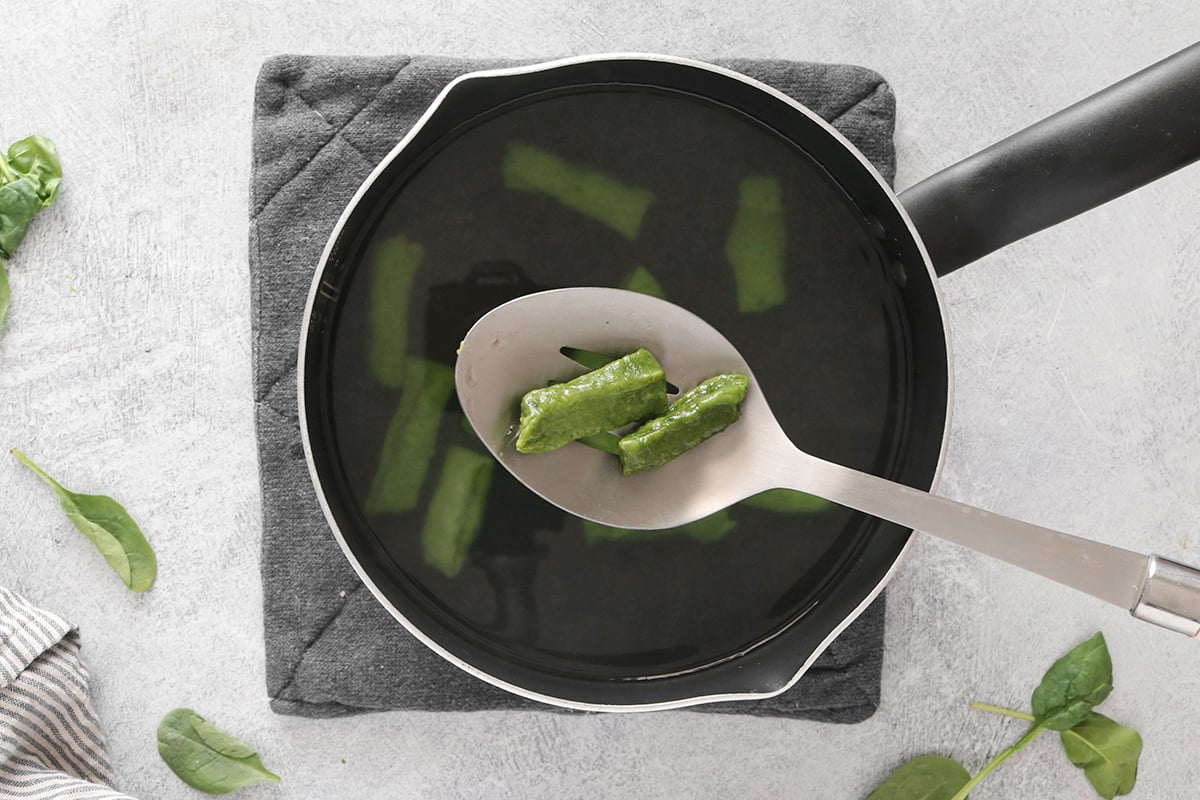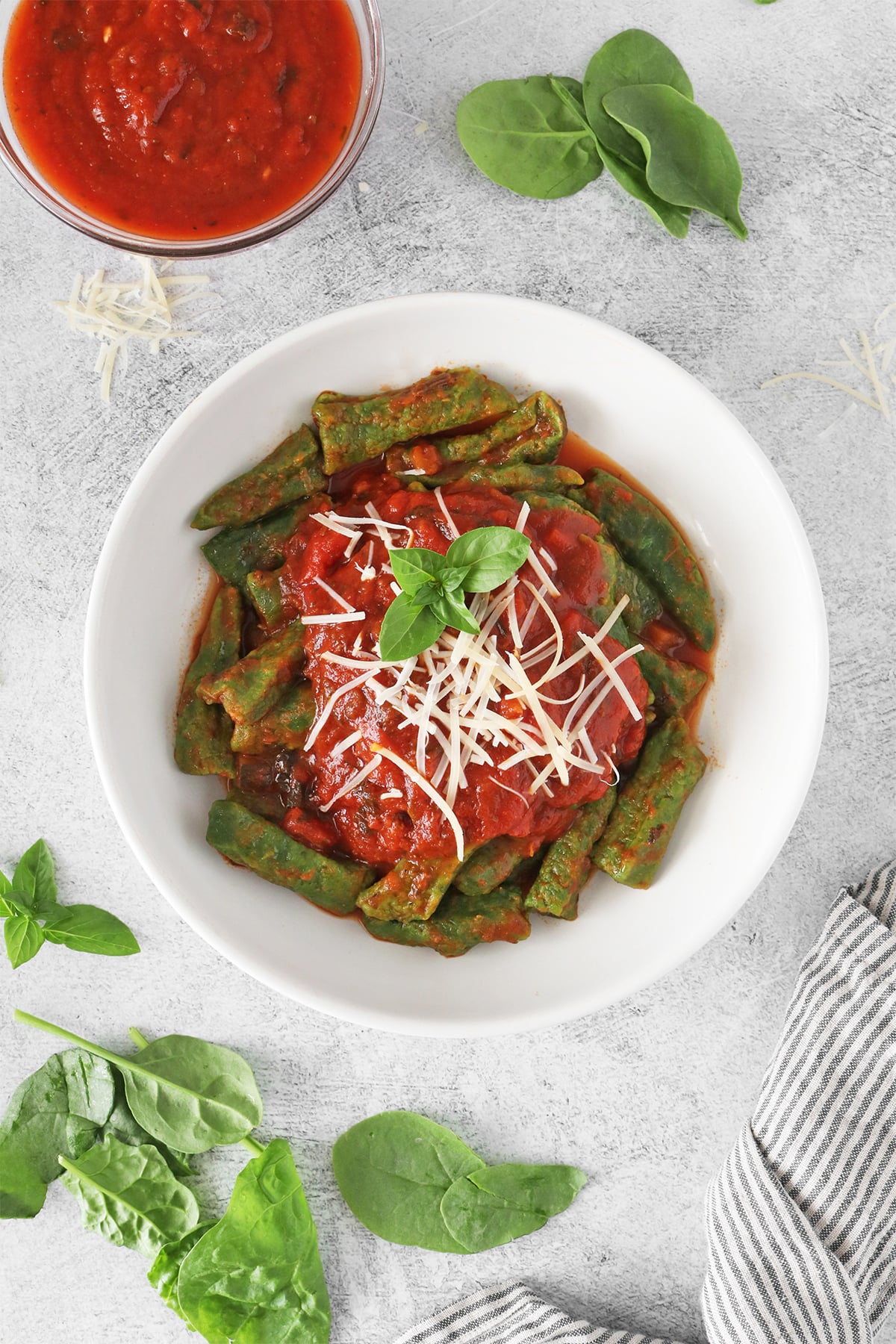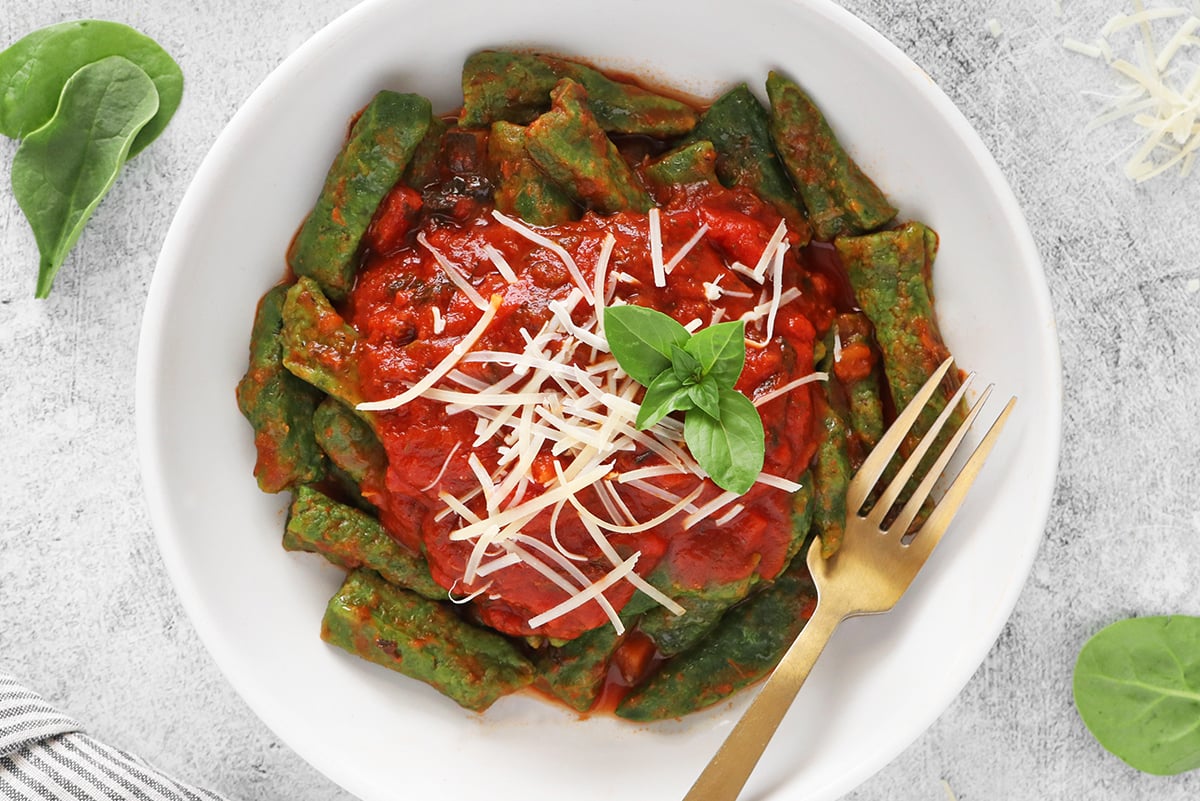 Spinach Food-Processor Pasta
Adapted from TikTok creator @cookingwithbello
Notes
For even more flavor, add a sprinkle of garlic powder, salt, or dried herbs to the dough. Also, avoid adding too much flour, if possible. This can make the pasta dry and tough when cooked. If you're cooking the pasta in batches, you can toss the cooked pasta with olive oil to prevent sticking.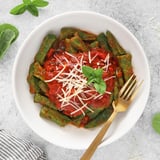 Ingredients
7 cups baby spinach leaves
1 1/4 cups all-purpose flour
Pasta sauce of choice
Directions
Add the spinach and 1 cup of all-purpose flour to a food processor.
Process until the ingredients clump together and form a crumbly dough.
Transfer the dough to a floured surface.
Knead the dough while slowly incorporating the remaining 1/4 cup flour. The dough should be tacky, but not sticky.
Form the dough into a disc, about 1 1/2-inch thick.
Cut or slice the dough into pieces, about the size of ziti.
Bring a pot of water to a boil.
Boil the pasta for 5 minutes, or until it floats to the surface, working in batches if needed.
Toss or top with your favorite pasta sauce. Enjoy with shredded Parmesan cheese and fresh basil, if desired.
Information
Category

Pasta, Main Dishes

Yield

1 serving

Prep Time

15 minutes

Cook Time

5 minutes

Total Time

19 minutes, 59 seconds
Image Source: Kirsten Nunez