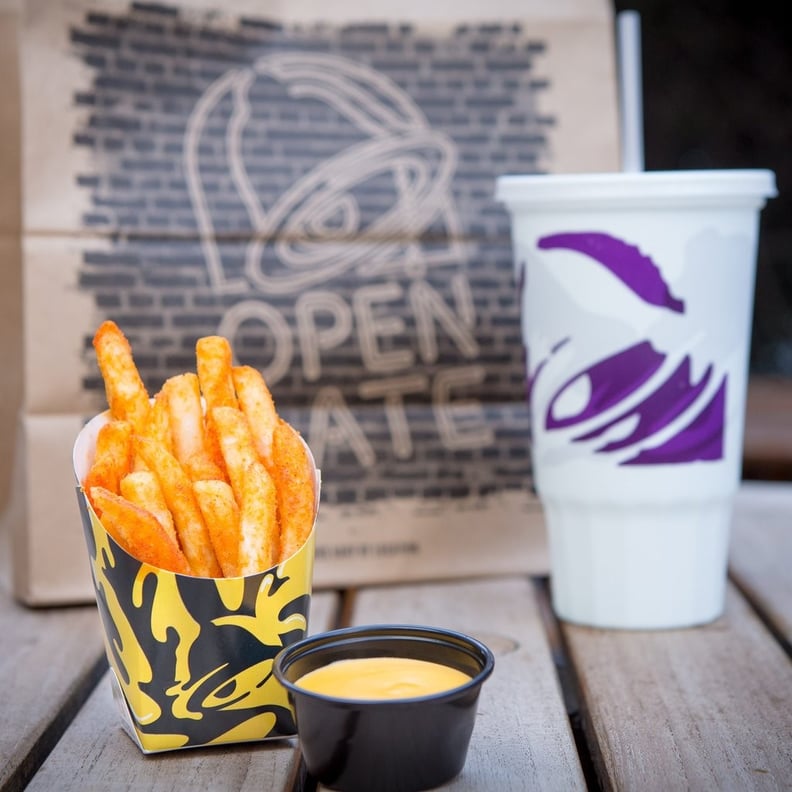 Taco Bell
Taco Bell
Fries and nacho cheese go together like, well, most things and nacho cheese, and Taco Bell's Nacho Fries combine the two magnificently. The fast-food restaurant introduced the menu item back in 2017, but sadly, they disappeared after the initial launch came to an end. Now for the good news: Nacho Fries are making a second nationwide return beginning this Christmas Eve!
As of Dec. 24, the fries will be available for $1 or in a $5 box meal, which includes a Beefy Five-Layer Burrito, a Crunchy Taco, and a medium drink. This addictive side — which is only available for a limited time — features french fries made with "bold Mexican seasoning" served alongside "a dippable side of warm nacho cheese," according to the taco chain. So make sure you order extras during your next Taco Bell run, because you won't want to share.
Taco Bell first tested Nacho Fries in Irvine, CA, and they've popped back onto menus at least once a year, sometimes twice, since 2018. If you missed out on this cheesy concoction the first few times around, you'll soon have another chance to try it (and another excuse to plan a Taco Bell run during the week). This might be the best (and cheesiest) news you'll hear all day!