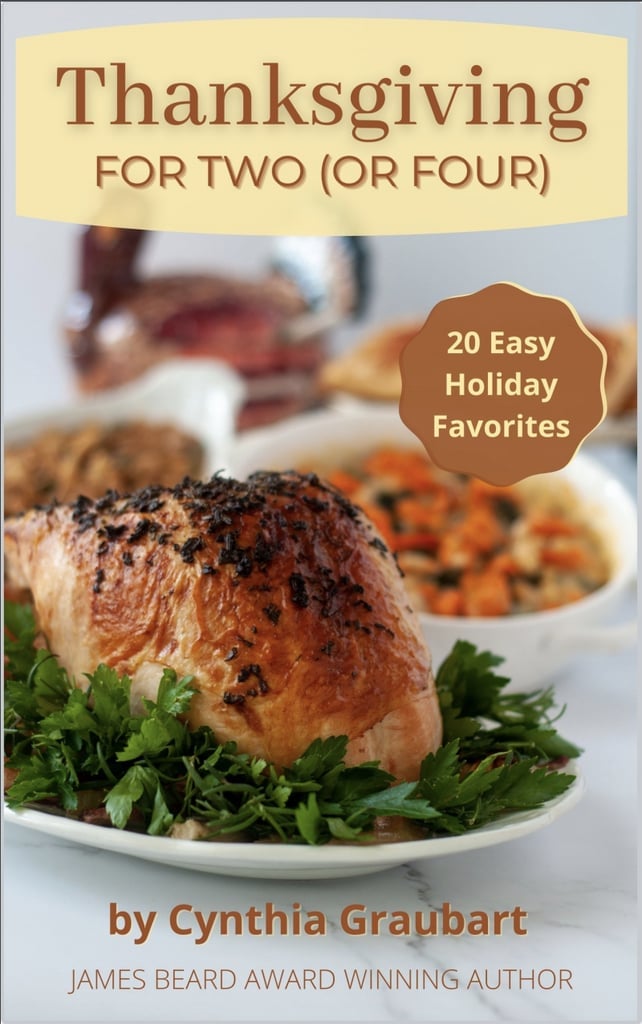 Cynthia Graubart
As POPSUGAR editors, we independently select and write about stuff we love and think you'll like too. If you buy a product we have recommended, we may receive affiliate commission, which in turn supports our work.
Many people will be hosting smaller and more intimate Thanksgiving gatherings this year, and figuring out recipes that won't leave you with tons of leftovers can be tricky. You don't want to add in the wrong amount of ingredients and throw off the taste, but you also don't want to cook for 12 when you're expecting two. Thankfully, there's a cookbook for that! Cynthia Graubart, a James Beard Award-winning author, knows all about how to downsize a traditional Thanksgiving feast so you can still enjoy all of your favorite dishes. Whether you're celebrating with a few friends, loved ones, or just one other turkey partner, Graubart's Thanksgiving For Two (or Four) provides recipes that are sized just right.
"[Many] young people who are used to going home for Thanksgiving are faced with addressing the holiday kitchen for the first time," Graubart told POPSUGAR. "I wanted to create simple, delicious recipes that were easy to prepare, full of fresh ingredients, that would make them think of home." When you're new at the Thanksgiving game like me, this cookbook is perfect, but it works just as well for pros in the kitchen! Keep reading to shop the book and get a sneak peek at some of the recipes.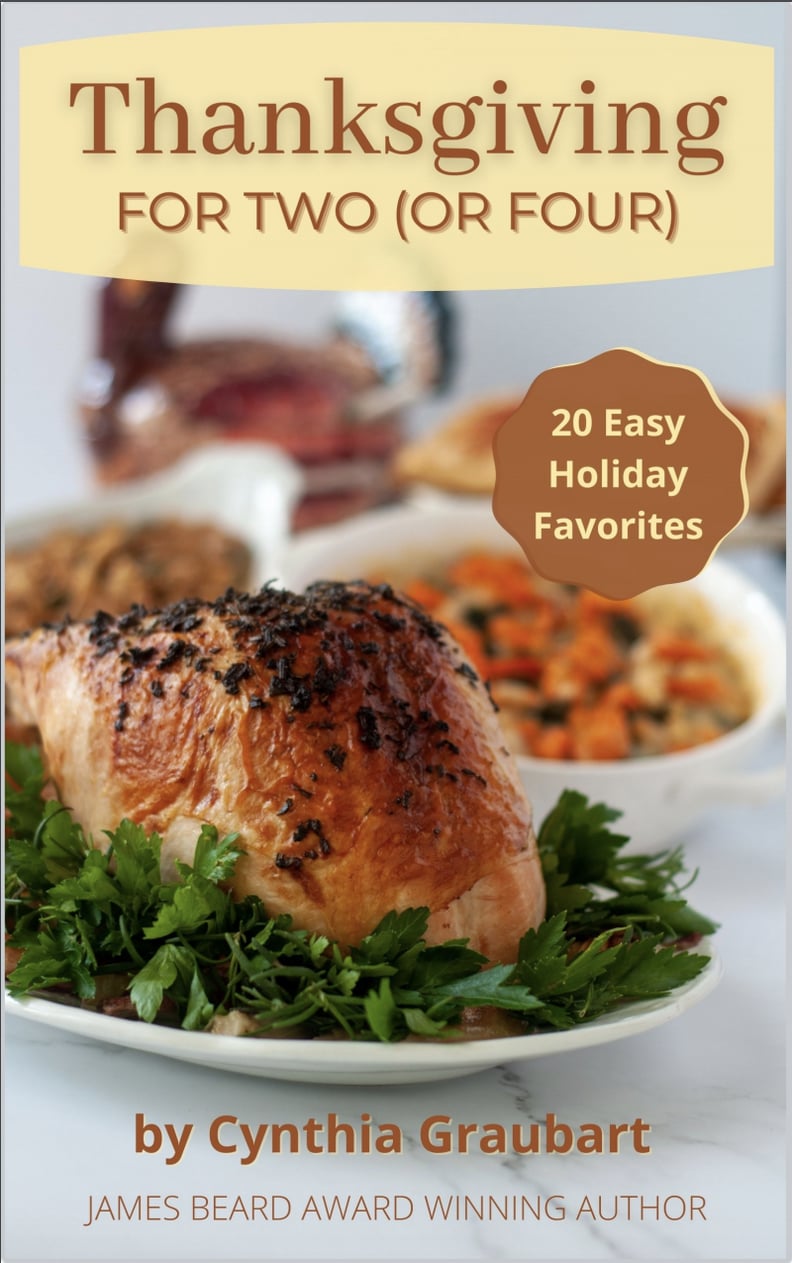 Thanksgiving For Two (or Four)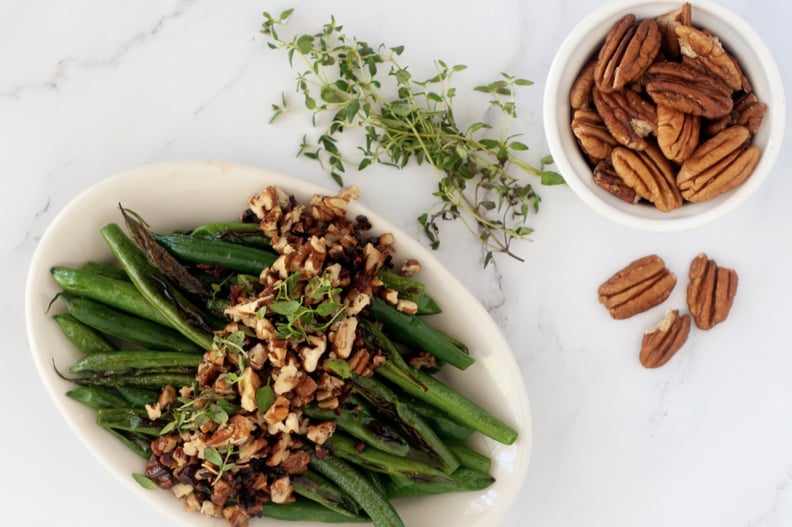 Skillet Grean Beans With Brown Butter Pecans
The best part about this dish (besides the delicious taste)? It only takes 20 minutes to make. Graubart chars the greens, as it's faster than roasting. This recipe will ensure that the butter and oil won't burn while charring either.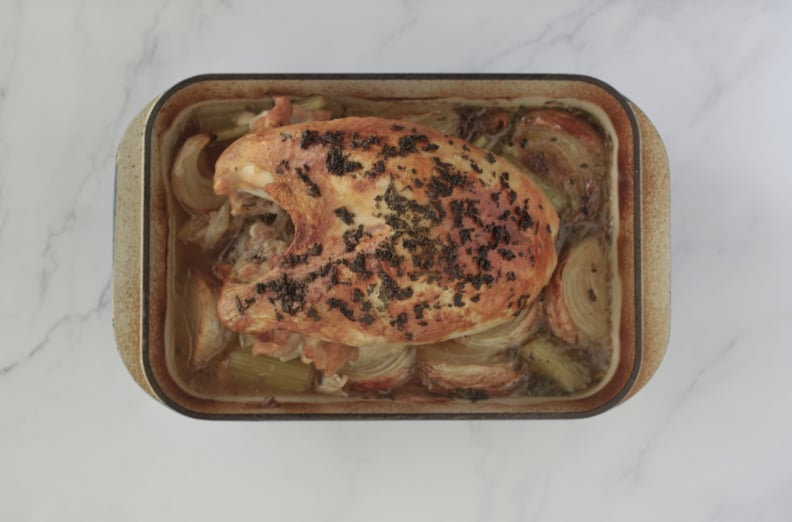 Bone-In Herbed Turkey Breast
This bone-in turkey breast can feed six, so you can even enjoy a manageable amount of leftovers and make stock with the bones! It has all of the holiday's classic spices, like rosemary, sage, and thyme, for that beloved Thanksgiving flavor.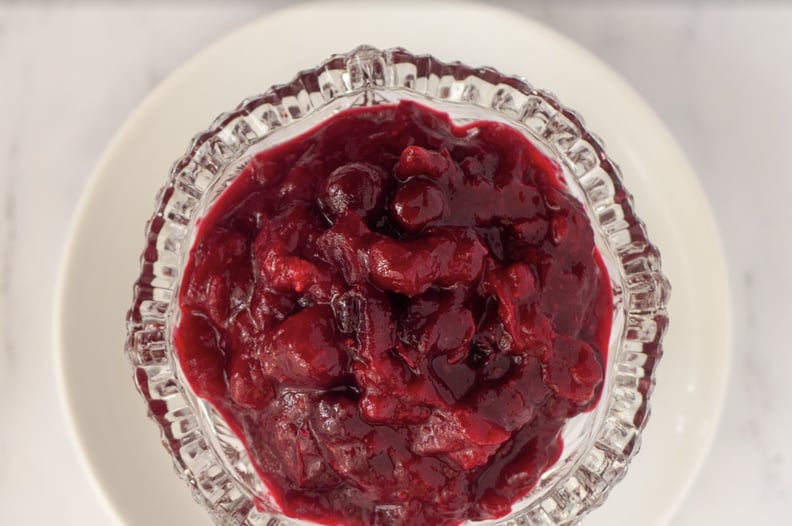 Tart Cranberry-Orange Sauce
If you're not a fan of cranberry sauce, I feel you. A lot of people aren't! But if you do love the holiday staple, this version with a hint of orange will delight your taste buds and elevate the flavor of your turkey.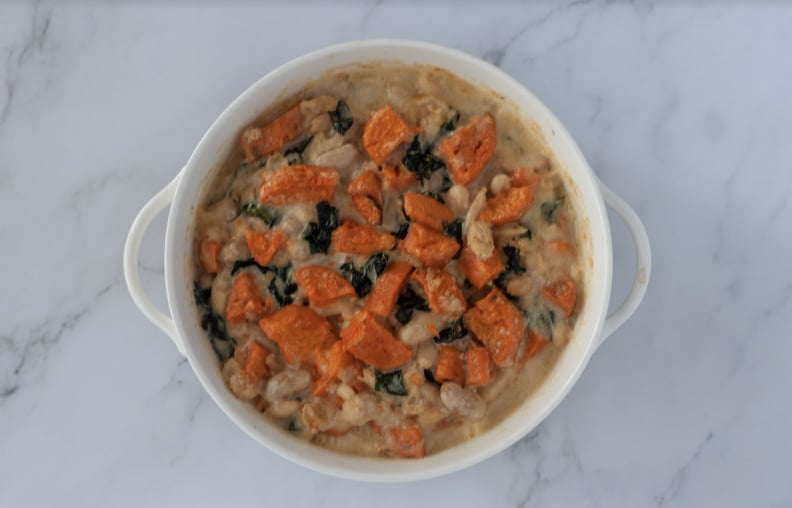 Sweet Potato and Greens Casserole
Sweet potatoes are delicious in every form, but when they're included in a warm and inviting casserole? Yeah, we can't wait to try this one.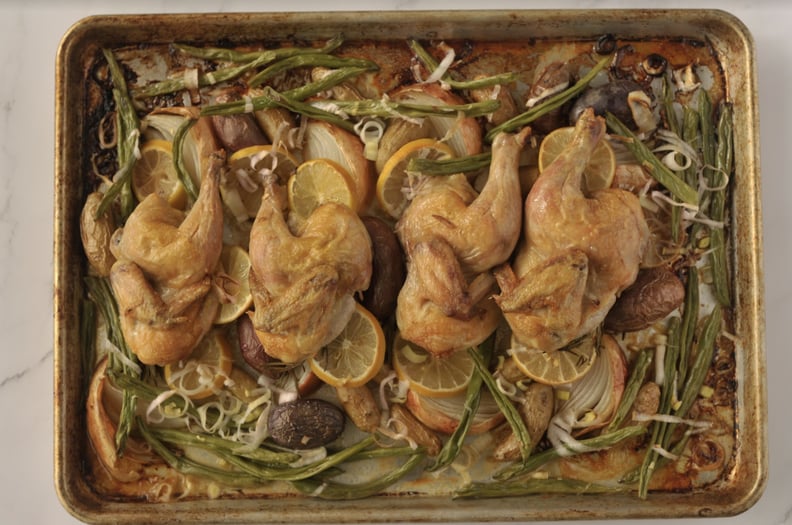 Sheet Pan Cornish Hen Thanksgiving Dinner
This is an easy, one-pan alternative to the traditional Thanksgiving feast. With Cornish hens as the main dish, you also cook potatoes and green beans, all in one pan.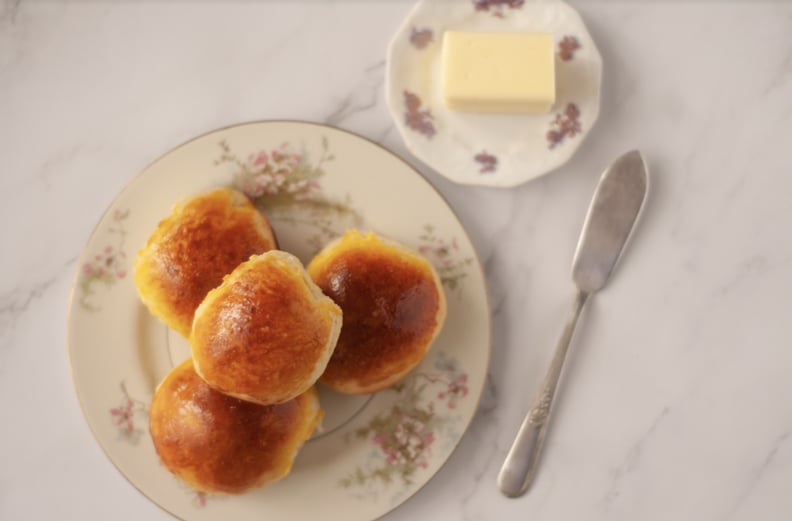 Pull-Apart Dinner Rolls
This picture is enough for me to get cooking immediately. Rolls are the best part!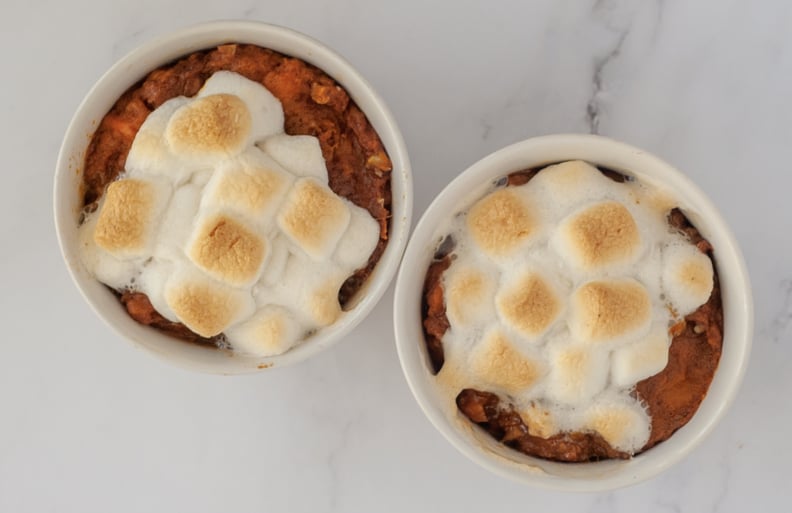 Sweet Potato Souffles
A favorite for many, this sweet potato souffle features brown sugar, pecans, and marshmallows. Some additional spices like ginger and cinnamon make this the perfect addition to the table.