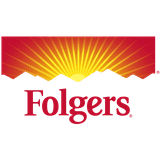 We've partnered with Folgers® Coffee to introduce you to even more ways to enjoy your favorite dark-roast coffee.
Shelf space in the kitchen is too precious to waste. To really make the most of your pantry, you've got to get rid of those ingredients you're only going to use once in a blue moon (looking at you, powdered milk) to make room for the true culinary multitaskers.
One ingredient that deserves its place in your pantry? Dark-roast coffee, like Folgers® Noir True Dark. Sure, you brew a pot of coffee every morning, but this staple can be used for so much more. Whether you buy it ground or in convenient K-Cup® Pods, dark-roast coffee adds bold, rich flavor to everything from chili to brownies. Ready to infuse some coffee into your cooking? Take inspiration from these six ideas.