Trader Joe's Non-Dairy Pumpkin Oat Beverage Review
As a Certified Fall Fanatic, Trader Joe's Pumpkin Oat Milk Just Hits Different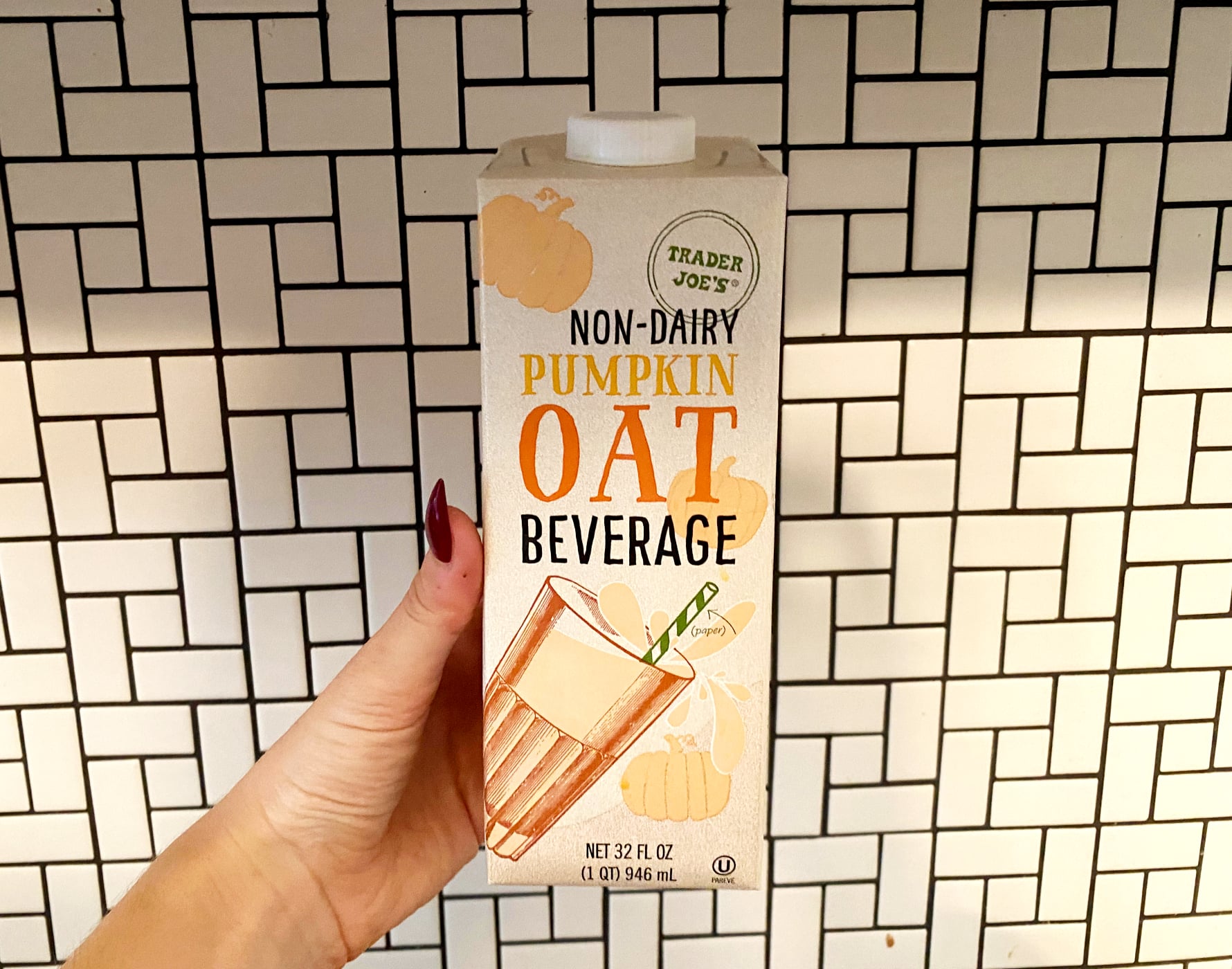 Dairy and I have a complicated relationship. I love it, but my stomach wouldn't say the same. As much as I tend to test my limits (and regret it later), I often steer clear of my beloved two percent milk altogether, reaching instead for almond milk or oat milk as a replacement.
It's also worth noting that I'm completely fall-obsessed. Pumpkin spice, cuddly blankets, cups of tea — the whole nine yards. So when I heard about Trader Joe's new Non-Dairy Pumpkin Oat Beverage, I raced to my local store. After diligently scanning the aisles, though, I couldn't find it! A store employee told me the drink is so popular this season that they can't keep it on the shelves. Luckily, they gave me the inside scoop to come back first thing in the morning when the shelves would be freshly restocked.
Per the employee's recommendation, I did just that, and — success! I purchased two so I wouldn't have to deal with another stock issue in case I ended up loving it. When I got home, I placed the cartons in the fridge and daydreamed about testing it out with an excessive amount of Pumpkin Joe-Joe's.
A few hours later, I poured a large glass of the pumpkin-y drink and pulled the aforementioned Joe-Joe's out of my cupboard. I won't go into detail about how quickly I ate them, but the point is that I was very excited to wash down the cookies with a big ol' glass of oat milk.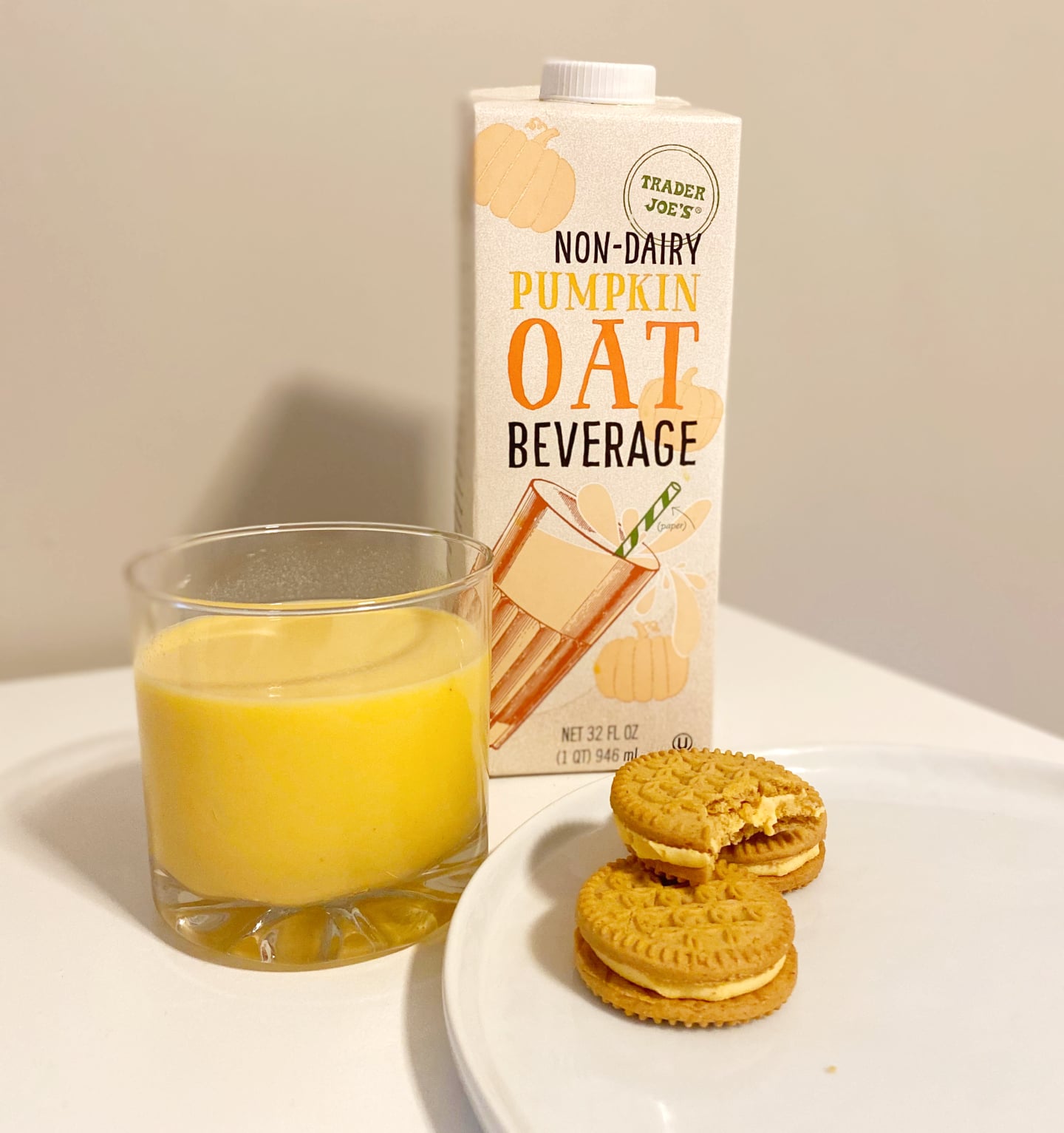 To be honest, I wasn't sure if I would like this beverage. I was worried that it would be too pumpkin-y or not pumpkin-y at all. The official verdict? I'm obsessed with it — and perhaps that's an understatement. It's creamy and refreshing, and it has just the right amount of fall spice, thanks to the pumpkin puree.
My only critique is that it does have a slightly watery taste, which makes sense considering it's a main ingredient in the beverage's base. That doesn't bother me personally, but I'm sure some people out there might be turned off by it.
You can bet I will be purchasing this again ASAP, and I'll surely buy more than one carton next time around, too. Trust me when I say that if you're a fall-obsessed person prone to stomach discomfort (or just a fan of nondairy milks), this will be your new go-to for pairing with sweet snacks, adding to a smoothie, or enjoying warm with your morning coffee. Run, don't walk, people!
Image Source: POPSUGAR Photography / Marisa Petrarca